Petite Friture GRID Modular Sofa by studio POOL
Parisian studio POOL designs an adaptable sofa for everyday life.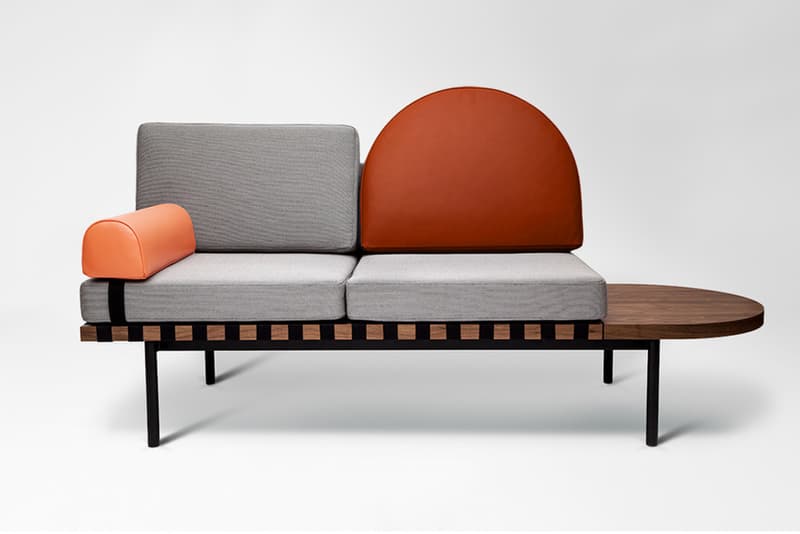 New from Paris-based studio POOL and industrial designers Léa Padovani and Sébastien Kieffer is the GRID modular seating system. Crafted for Petite Friture of coated steel, wool, walnut wood, leather and polyester, GRID is billed by POOL as "a piece for everyday life with a modular seat that can be composed differently to ensure comfort and that can be adapted to small or vast rooms as well as the sitter." Thus, the piece combines simple geographical elements with a versatile multifunctional design to create everything from a two-seater to a comfortable daybed while even incorporating a useful — and removable — semicircular wooden tablet. Measuring 187 x 72 x 86 cm and available in Dark Blue/Mustard and Brick/Coral color combos, GRID can be purchased online now for €2,950 EUR (approximately $3,200 USD).