10.Deep x Word. Three Pack Notebooks
Staying organized in style.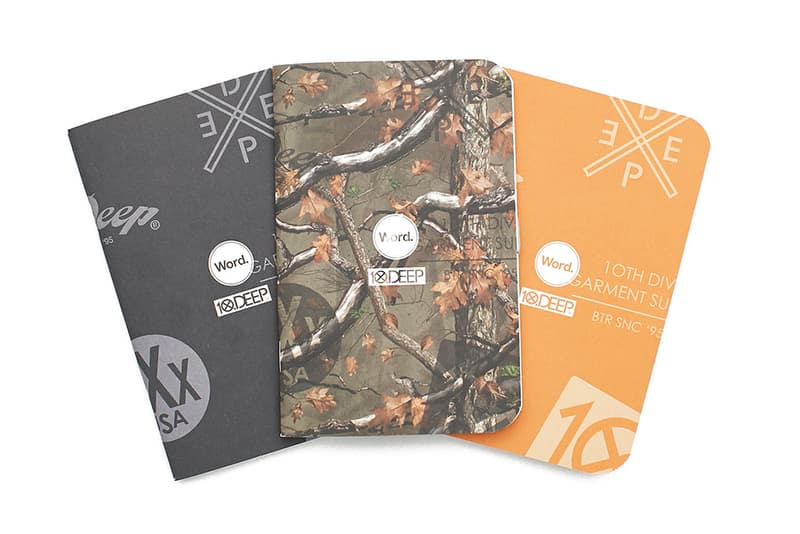 10.Deep is a label entrenched in New York's vast cultures, successfully harnessing music, fashion and street culture together. The brand has pushed boundaries for the last two decades and carved its own mark in streetwear. This time, it's teaming up with Word. to deliver three distinct notebook designs. With organization in mind, the pages boast bullet-point forms to keep everything in check. All three designs incorporate 10.Deep's "Full Clip" and the pack is available now for $10 USD here.