Why Pharrell Williams Took Home the 2015 CFDA Fashion Icon Award
A few nights ago, Pharrell Williams showed up to accept the 2015 CFDA Fashion Icon Award not in a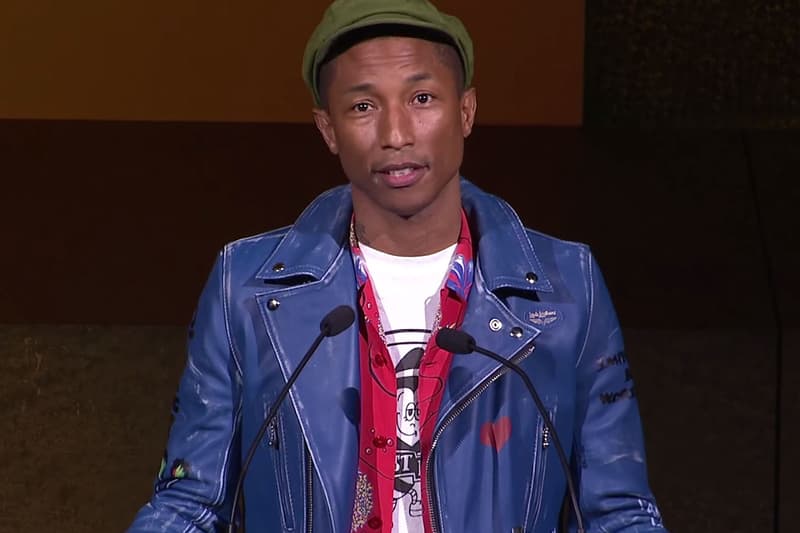 1 of 3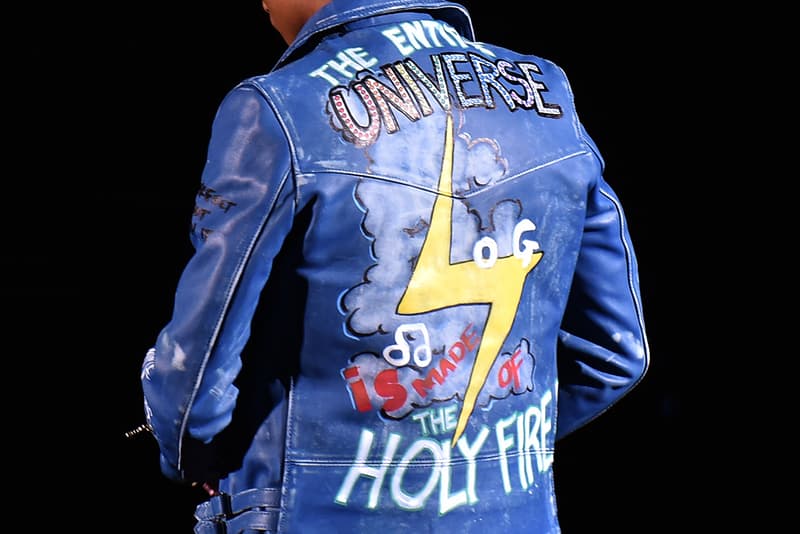 2 of 3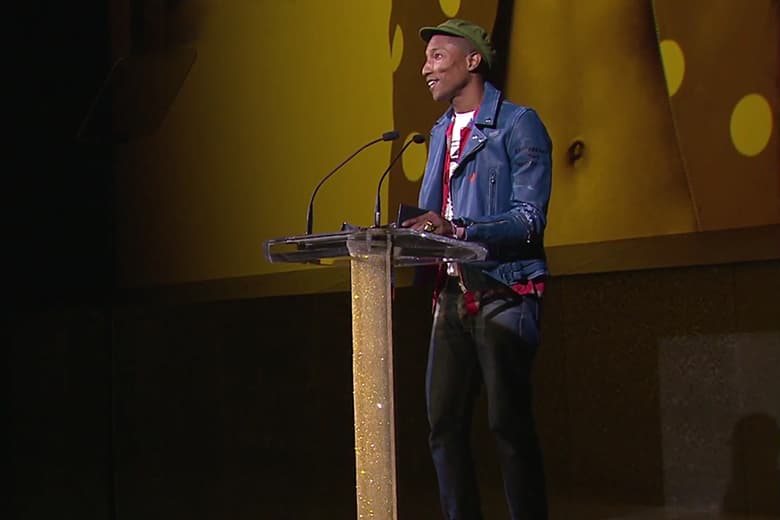 3 of 3
A few nights ago, Pharrell Williams showed up to accept the 2015 CFDA Fashion Icon Award not in a tuxedo, not even in his trademark shorts suit, but in jeans, a statement leather jacket, a newsboy cap and a Chanel belt. It was an appropriate outfit choice for a man who has always gone against the grain, even long before he turned "i am OTHER" into a globally recognized brand and cultural movement. "Different is the ultimate asset," he said in his acceptance speech, which included some insights into his wide range of inspirations, from Tom Ford and Alber Elbaz to Comme des Garçons and Terry Richardson. Pharrell also showed that humility never goes out of style, stating simply "I am not a style icon. I'm just inspired. I am other, and I'm okay with that." Here are just a few reasons that Pharrell is deserving of the title "Fashion Icon."
---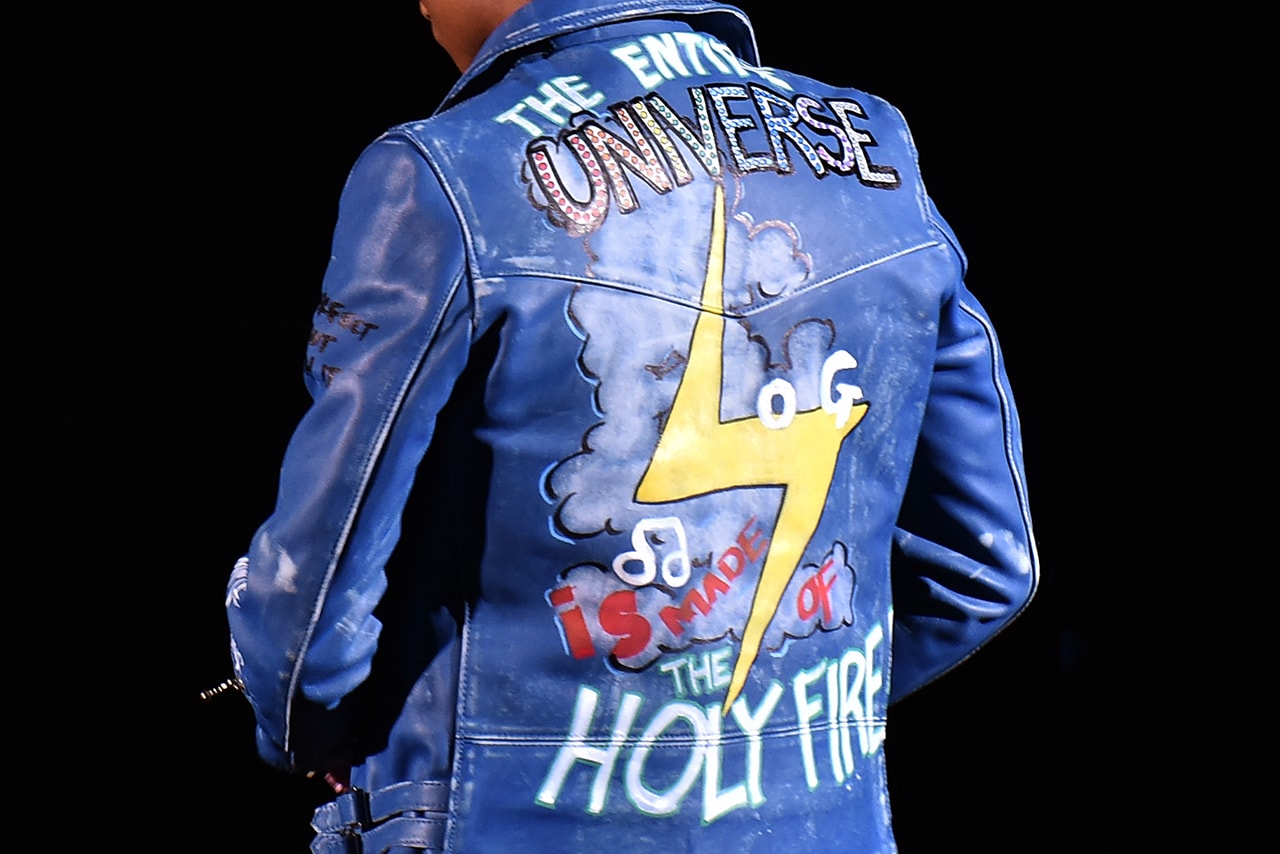 ---
He's Not Afraid to Take Risks
Pharrell has always been one of fashion's most well-known boundary pushers. Long before Kanye or A$AP Rocky named-dropped designers in their lyrics, he was one of first celebrities to jump on the high-low mix, like when he wore a pair of denim and a fur coat to the Met Gala in 2004. Over the years he's been known for taking risks with his style, whether it's by wearing neon and a purple crocodile Hermes Birkin bag, or studded Louboutins and guyliner. While he has the rare miss— like when he wore those Nike Snowboarding x Arbito Zoom Force 1 boots on the red carpet — Pharrell's risks almost always pay off, with some of his signature looks stemming from unexpected choices including wearing camo on camo, denim on denim, and pairing shorts with his suit jackets.
He Knows How to Accessorize
Pharrell wore his now infamous Vivienne Westwood Buffalo hat everywhere for the better part of a year, styling it with everything from suits and blazers to jeans and adidas track jackets. It's the hat that spawned a million memes and even a dedicated Twitter account, and while it's definitely his most famous piece of headwear, Pharrell has had a long-standing predisposition for hats as an important factor in his personal style. From the ubiquitous early '00s trucker hat, to baseball caps, fedoras, newsboys and beyond — you can't deny that Pharrell knows the power of a proper topper.
---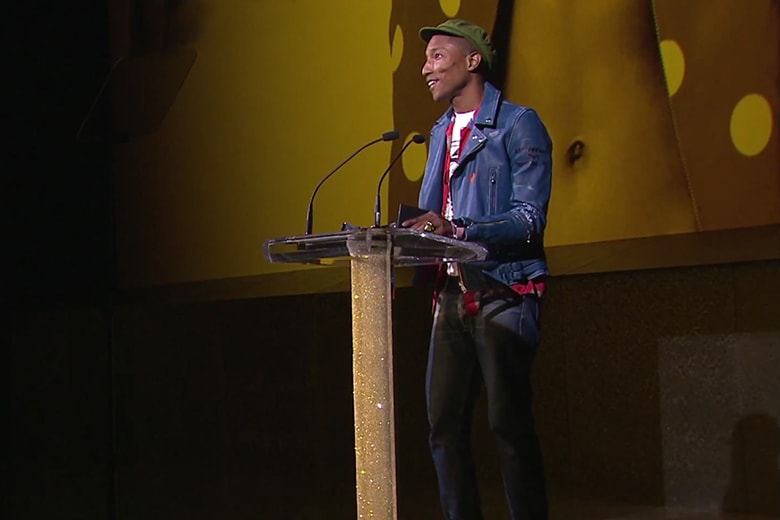 ---
He's the King of Collaborations
The past year has been especially busy for Pharrell on the collaborative front, as he joined forces with a wide variety of companies for special collections and product releases. Apparel and footwear with Uniqlo and adidas; a fragrance with Comme des Garçons; a line of luxury locomotive-inspired handbags with Moynat; and a limited edition set of macarons with Ladurée and Colette were just a few recent ventures with his stamp on them. This isn't a new phenomenon for Pharrell however: from the Air Bubble sneakers he designed for BAPE to a Louis Vuitton jewelry line, Pharrell has always known the power of collaborations when it comes to flexing his creativity and expanding his reach to new and unexpected audiences.
He Makes  Everything His Own
Pharrell is known for adding his own embellishments to his clothing, especially when it comes to his footwear. From Doc Martens to adidas Superstars, his customized kicks are always spiced up with hand-drawn doodles and Chanel logos, beads or Swarovski crystals. During his CFDA acceptance speech, Pharrell revealed that his penchant for DIY dates way back to his youth. While he loved Jordans, he explains that "Vans and Chuck Taylors were affordable and, most importantly, they were the perfect canvas," saying that DIY "got (him) through high school."