Sprite Launches "Obey Your Verse" Campaign With Drake, Rakim, The Notorious B.I.G. and Nas
The transparent soft drink brand celebrates some of hip-hop's most iconic lyricists with limited-edition cans.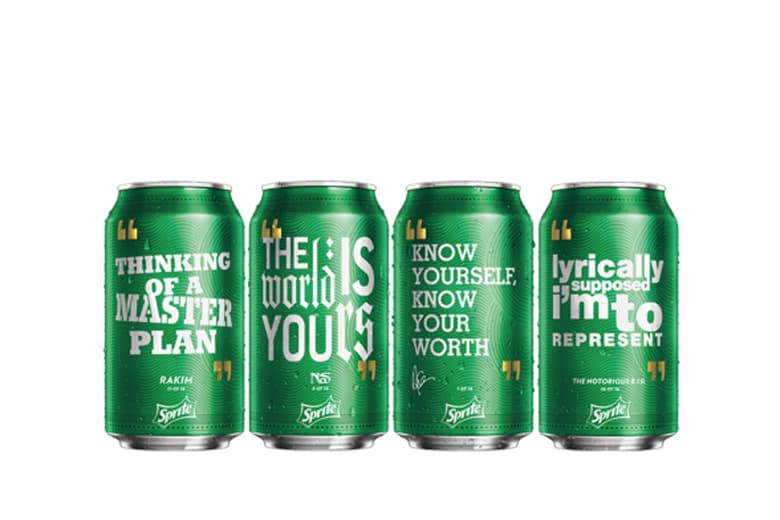 Amongst the great slogans of the world, Sprite's "Obey Your Thirst" stands as one of the most recognizable brand mantras in the modern age. The colorless soft drink has ingrained itself in the pop culture canon with a refreshing advocacy of hip-hop and 'urban' culture, partnering with A Tribe Called Quest, Grand Puba, KRS-One and Afrika Bambaataa over the years. What's more, who could forget those classic Kobe commercials? Breathing new life into the campaign, the brand returns to its hip-hop roots by wrapping its cans in some of rap's most recognizable bars for the "Obey Your Verse" rollout. Classic quotes from The Notorious B.I.G., Nas and Rakim are immortalized on an array of 16 limited-edition cans, with Drake also representing the next generation of lyricists. Sets of cans (and bottles too) are already shipping to stores in the United States, so look out for the "Obey Your Verse" collection at a Sprite vendor near you very soon.