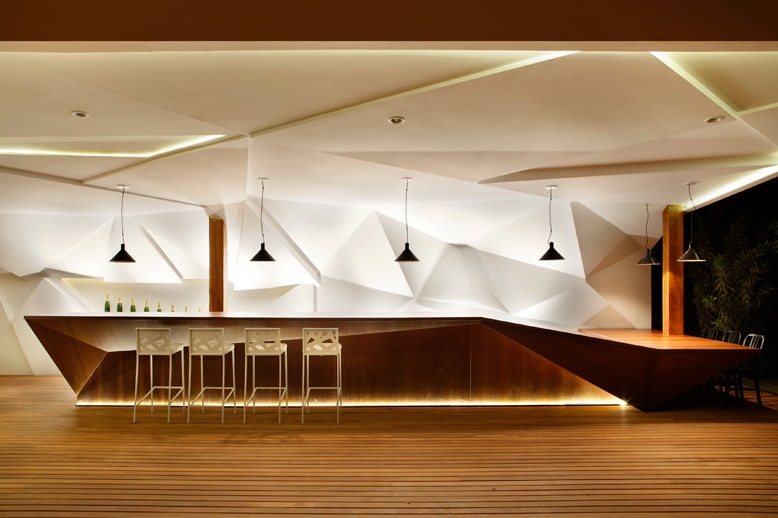 1 of 4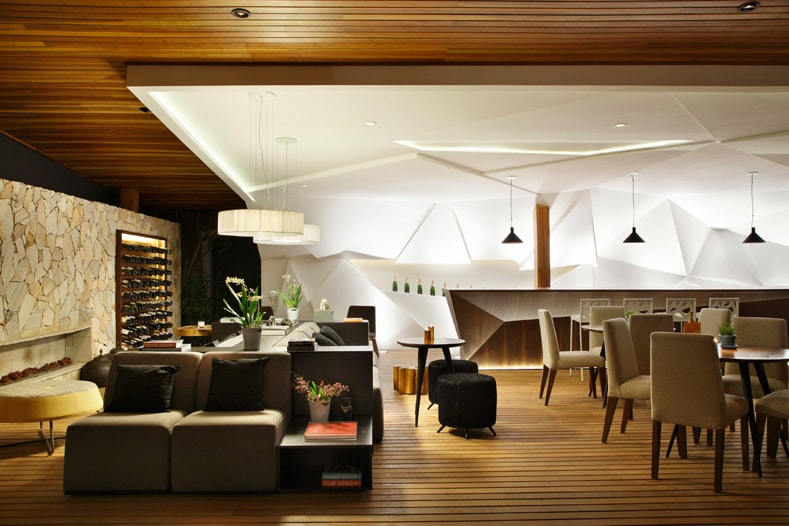 2 of 4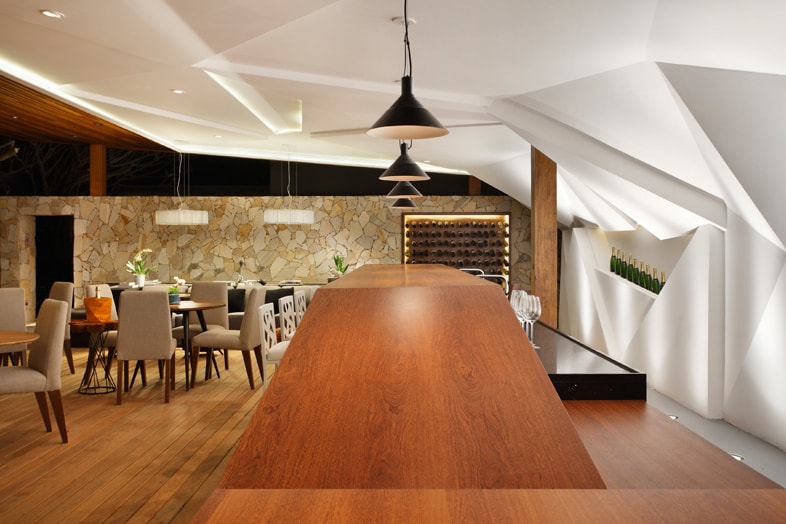 3 of 4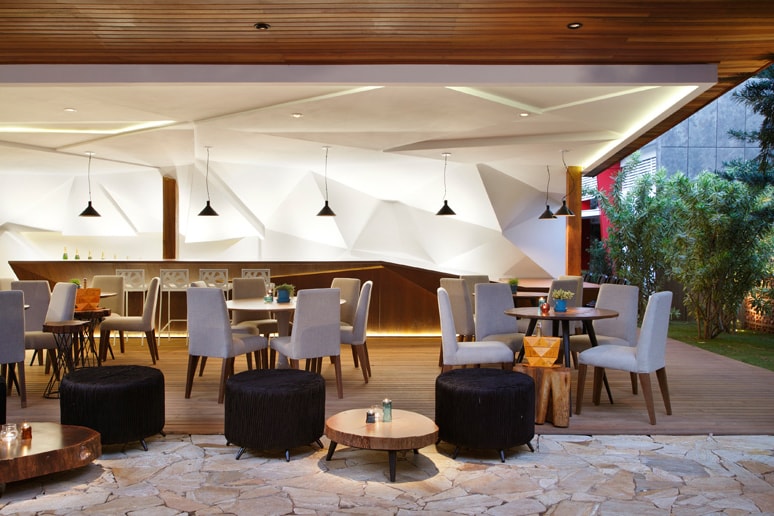 4 of 4
Nosotros Bar's Sculptural Walls by Studio Otto Felix
Rafael Araujo's Nosotros Bar in Brazil is highlighted by the work of Studio Otto Felix.
---
Eschewing picture-covered walls in favor of a one-of-a-kind masterpiece, Rafael Araujo's newly opened Nosotros Bar in Brazil is highlighted by the three-dimensional sculptural work of architectural firm Studio Otto Felix. While wood appears as the interior's primary material, adorning both the floors and ceiling for a warm, welcoming ambiance, the space is highlighted by a beautiful sucupira wood bar and a faceted plaster sculpture — complemented by matching white stools — that juts out of the wall to lend more character to the space. Said the designer of the creation:
The idea was to create an elegant architecture that at the same time had a lot of personality to match with Rafael Araújo's sophisticated drinks — co-owner at Nosotros Restaurant and one of the 10 best bartenders in Brazil [according to] José Cuervo. The plan was to build a place where he could still offer tapas focusing on the drinks. We wanted an easy and a fast build [for the] structure, so we chose [a] wooden structure, ceiling and floor to ensure a warm and welcome environment. But the challenge was still to come. Therefore we designed a 8.15m sucupira wood counter and a faceted plaster sculpture in the back as a stage to draw the public's attention to the bartender.
More of Otto Felix's work can be found over at the studio's website.