Hudson Mohawke - Lantern (Review)
The past two years have been an exciting time for the underground electronic world of the LuckyMe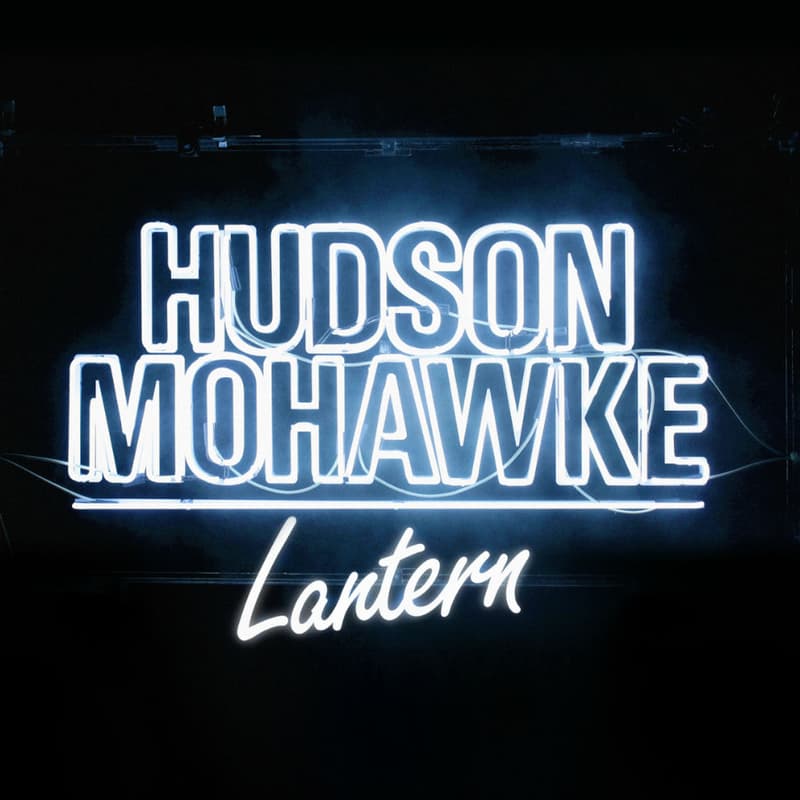 The past two years have been an exciting time for the underground electronic world of the LuckyMe family. As we approach the two-year anniversary of Yeezus, the repertoire of producers (as well as their friends) tapped to contribute bits and pieces of their work to the album have emerged as talented and promising solo artists in their own right. But two years ago Hudson Mohawke's career had already taken off. With production credits on Cruel Summer as well as the genre-defining Lunice collaboration TNGHT EP under his belt, Ross Birchard had already emerged from the underground of BBC Radio 1 mixes, Warp Records releases, and R&B bootlegs. Production on Yeezus, Nothing Was The Same, and his Chimes EP of last September only added to and sustained his momentum. But a full-length solo album was missing. The only song on Chimes that fans hadn't heard before in mixes or in mixtape releases was "Brainwave" and the void left in the disbanding of TNGHT was only half-filled by the ensuing trap phenomenon after the summer of 2012.
Hudson Mohawke's maximalism was never supposed to be relegated to the behind the scenes world of liner note production credits. The genre-smashing style of his mixtapes and DJ sets was missing on the tracks he produced for others. But in September of last year, before Chimes was even released, we got our first taste of Lantern. As is typical with Birchard's releases, a significant portion of the tracks were teased in DJ sets leading up to the album, a gamble that usually pays off. What Hudson Mohawke releases lack in surprise they make up for in their vision and novelty. Birchard's albums thus far, starting with Oops and Butter in 2009 now seem like forecasts of how trends in electronic music would evolve in the years to come. With Oops we got future R&B, with Satin Panthers we got beat music, with TNGHT we got trap. Birchard was never necessarily first but he was the most distinctive. His take on all the above-mentioned genres was clean-cut, flashy, and big. Booming wide-spread kicks, ice cold claps, and thick trance-influenced synth lines came at you all at once in true maximalist style. Plus, he had horns. Nobody had those blaring, brassy horns that skirted the fine line between synthetic and analog. "Thunder Bay," "Chimes," "Higher Ground," and "Gluetooth" are all perfect examples.
So what's interesting about Lantern is what we don't get. There are no rap features, no genre-defining sound that permeates the whole album, no songs that could function as beats for a future mixtape release. Instead, Lantern is Birchard focusing on himself. It's the product of one of the top producers in both hip-hop and electronic music creating with every tool and connection at his disposal. Instead of R&B remixes we get original R&B tracks built from the ground up. Jhene Aiko, Miguel, Antony, and more replace the bootleg acapellas Birchard used to rely on. The end result is the purest form of Hudson Mohawke's style to date. "Deepspace," which features Miguel climaxes in a dramatic guitar solo backed by Birchard's signature cavernous drums and buzzing synths. It's the perfect marriage of Birchard's style-defining sounds with the new tools he has access to as a result of his success.
For a producer who has his hand in an increasing array of projects, it only makes sense that Lantern sound as diverse as Birchard's production credits. Only five of the 14 tracks feature vocalists, the rest a diverse mix of Hudson Mohawke's various styles. "Lil Djembe" is a spooky percussive beat that would sound right at home following "Cbat" on Satin Panthers. "Kettles" is a sprawling, triumphant orchestral piece indicative of rumored future film scoring projects in the pipeline. Of course, Lantern isn't devoid of hard-hitting club tracks. But the defining elements of these tracks is tempo. "System" is a brooding and explosive take on rave-ready hardcore. Its frantic synths spiral almost out of control before being reined back in by buzzing bass lines. "Ryderz" is a happy hardcore take on a hip-hop beat. But Hudson Mohawke's characteristically intricate drum rolls and fills are gone and replaced by trap-ready 808 snare rolls. It's the low point of the album, combining Araab Muzik's penchant for unnecessary amounts of snares, EDM's high pitched synths, and a sample taken out of the Just Blaze cookbook to create a mad-dashing instrumental that runs frantically in circles. Similar ingredients are implemented in a much better fashion on "Scud Books".
Whereas Hudson Mohawke releases of the past two years have felt like appetizers, projects that were intended to maintain momentum and not much more, Lantern feels like an end destination. Songs like "Kettles" and "Shadows" have a finalizing, triumphant feel to them. Albums like Butter and Satin Panthers were made by Birchard almost completely alone. Lantern sounds bigger than all of Birchard's previous releases. It's filled out not just by guest features but by a wider range of instrumentation, a wider palette of genres that serve as inspiration. As Birchard continues to influence the upper echelons of pop, hip-hop, and electronic music, bits and pieces of Lantern will influence the progression of the artists he has and will work with. Lantern serves as a blueprint in its own way. It's a blueprint not for a new subgenre but for the next stage of Hudson Mohawke's career.
Lantern is now available via iTunes.