5 Videos That Inspire Bronze 56K's Lo-Fi, VHS Aesthetics
Bronze got its start as a skate hardware company, but it wasn't until the release of "56K" — a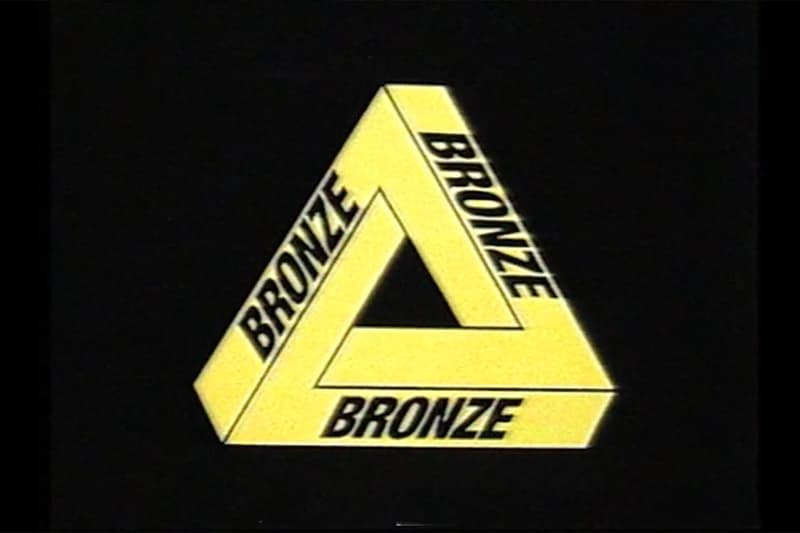 Bronze got its start as a skate hardware company, but it wasn't until the release of "56K" — a 20-minute skate video featuring Bronze riders Phil Rodriguez, Billy McFeely, Shawn Powers, Joseph Delgago, and may more — that the brand started gaining traction in New York's skate circles. While Bronze videos certainly aren't the only skate videos shot in a style reminiscent of vintage VHS tapes, they have certainly been one of the pioneers of the lo-fi aesthetic, and one of the leaders against the trend of mainstream, over-produced skate clips. With trippy editing, splices of public access TV commercials and a ton of throwback references to '90s internet and cable all wrapped up with its signature sarcasm, there's nothing quite like a Bronze 56K vid.
Co-founder Peter Sidlauskas has been instrumental in crafting the signature style, and for growing the brand beyond its New York City roots. After catching everyone's attention and imagination through "56K," it branched out to producing both skateboards and clothing, and just released a high-profile collaboration with another skate heavyweight that shares a similar aesthetic; Palace. It's safe to say that Bronze 56K's cult following is expanding, with Sidlauskas leading the ship we were keen to discover where he gained his inspirations and which videos influenced him growing up.
---
Alien Workshop — "Photosynthesis"
Back in 2000, Alien Workshop (AWS) hired Joe Castrucci, co-founder and creator of Habitat Skateboards, to oversee the production of the video "Photosynthesis." It's noted for being the first video in which Jason Dill and Anthony van Engelen, two team riders who would become prominent figured within the company, appeared. The video had great impact on Sidlauskas, who would watch the video repeatedly even before he started skating.
---
John Alan Schwartz-directed modo film Faces of Death
One of non-skate movies that impacted Sidlauskas greatly is 1978's Faces of Death, which he downloaded from Kazaa as a teen. The film, written and direction by John Alan Schwartz, is a mondo film which contains various explicit scenes depicting death and violent acts. While many of the scenes depicting human death are fake, Faces of Death is noted for its inclusion of genuine footage including that of a napalm bombing in Vietnam, various newsreel footage, wartime footage of Adolf Hitler and deaths of a variety of animals, including animals being killed on the slaughterhouse line and seals being clubbed to death.
---
Porn Videos

Whether you can call it inspiration or not, many teen boys are infatuated by porn, and Sidlauskas was no exception. The days of dial-up Internet meant super slow download speeds, and he remembers waiting "a week to watch 10 seconds of porn" and getting hundreds of viruses on his computer in the process. He also once left his computer on "for like a year straight" to download anything from World Industry's "Rodney Mullen vs Daewon Song Round 1" to raunchy clips from pre-YouJizz.com era. He has also noted that downloading porn from P2P sites like Kazaa was always a gamble as you couldn't preview the content like you can these days.
---
Green Apple Skate Shop — "Supper's Ready"
This is the video that Sidlauskas credits with inspiring 56K. It his eyes, the skate video broke all the rules and inspired him to make raw, compelling skate clips. Produced by the Green Apple Skate Shop in Winnipeg, Canada, who also released the popular "Modern Love" video, "Supper's Ready" was laced with obscure references to '70s cartoons and '80s video games, much prevalent in Sidlauskas' own work.
---
Videos from the Deep Web

The nods to Internet culture throughout Bronze 56K vids are an homage to Sidlauskas' longstanding obsession with all things WWW. During the early days of the label, he would often deliberately search out those files on peer-sharing sites and networks that were tagged with tags like "**BANNED IN USA, EXTREMELY GRAPHIC**" and has admitted to being messed up by what he's seen despite being hugely influenced by the obscene content. Sidlauskas has also had various other brushes with the "Deep Web:" he once had a roommate who would go online to purchase drugs such as acid, which would come in the mail hidden within other commonplace objects like lipstick.
To stay updated with Bronze 56K follow the label on Instagram and Tumblr.