The Daily Cannabis Guide: Finding the Right Strain
"If you can remember the sixties you weren't really there" said Paul Kantner of psychedelic rock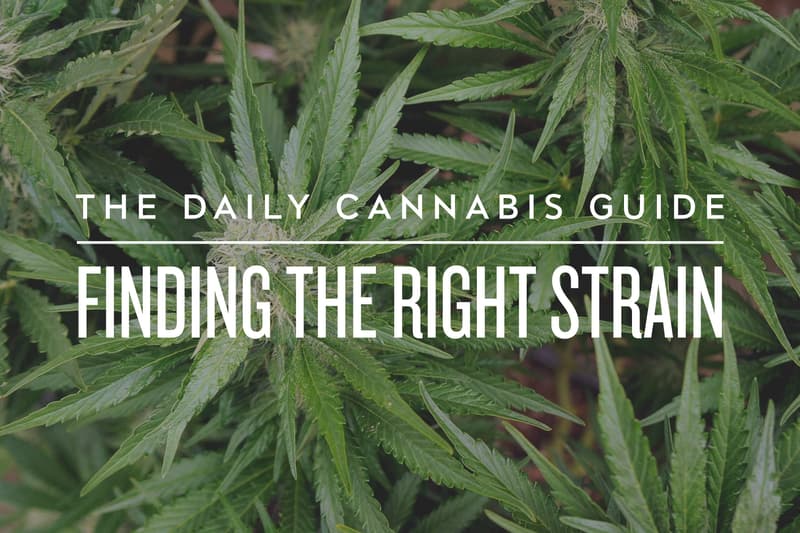 1 of 8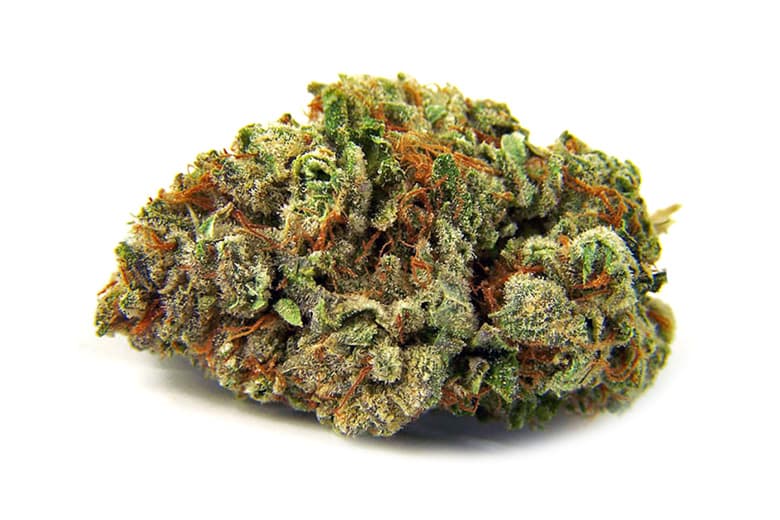 2 of 8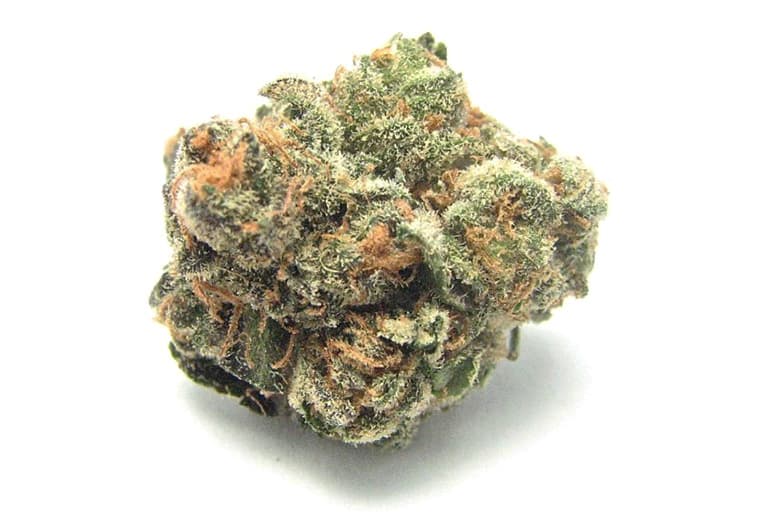 3 of 8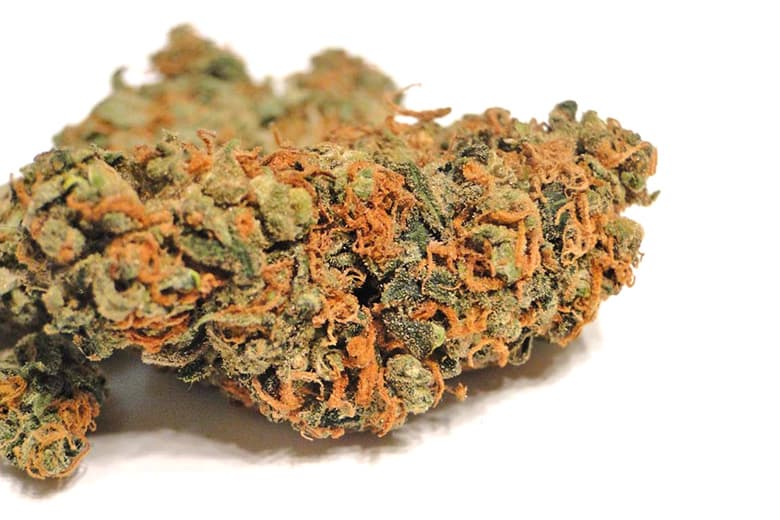 4 of 8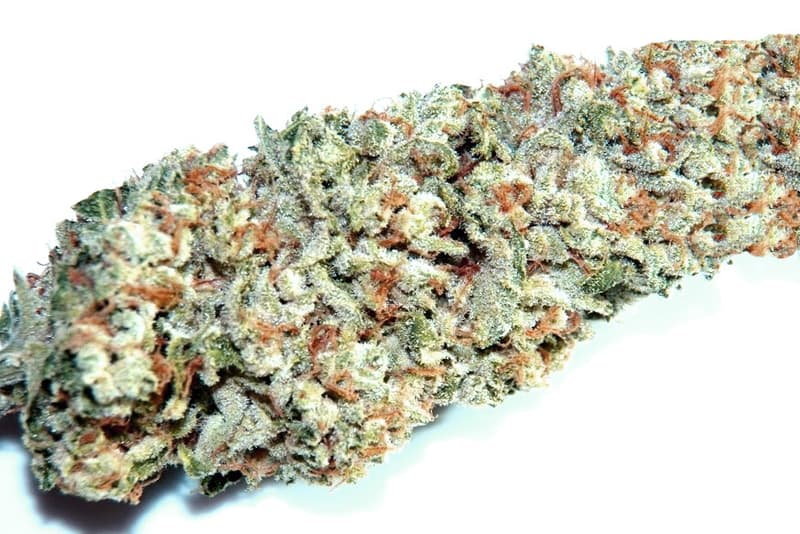 5 of 8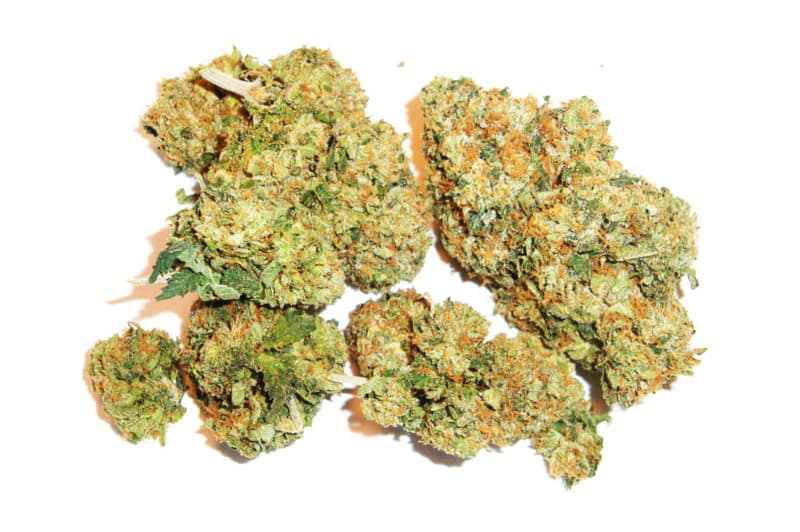 6 of 8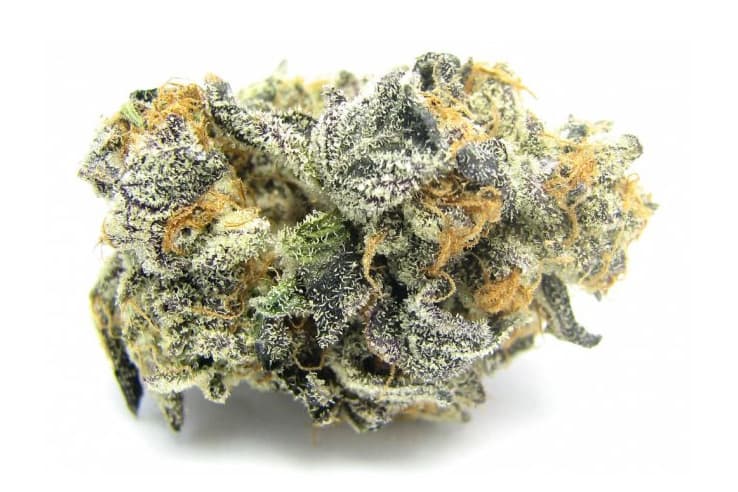 7 of 8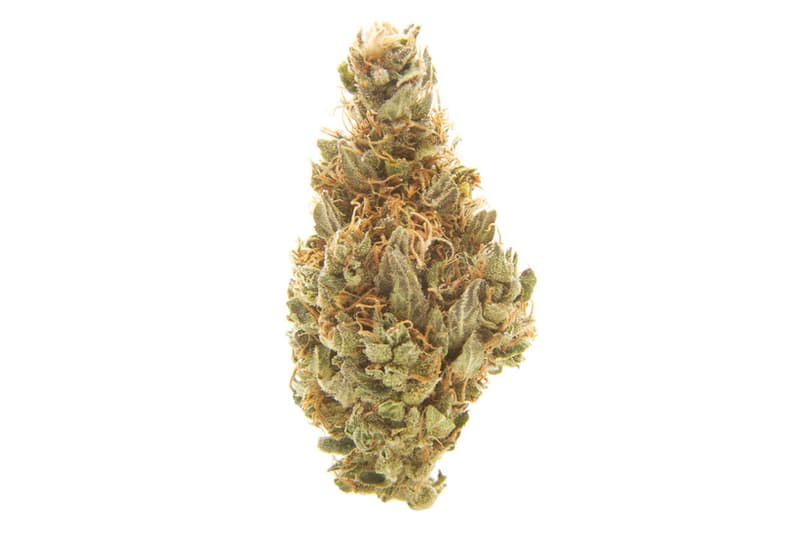 8 of 8
"If you can remember the sixties you weren't really there" said Paul Kantner of psychedelic rock outfit Jefferson Airplane on the whirlwind of mind-altering experiences that occurred during the '60s. For much of the first half of Generation X, marijuana use was widely considered taboo for its effects as a psychoactive drug. Its existence often manifested as sensational headlines. After advocating reform for decades, a new wave of public opinion has shifted the perception of the plant. Taken under the wing of musicians, artists and politicians alike, cannabis is not only decriminalized in a number of world cities, its medicinal benefits in treating disease and attenuate symptoms have reached a more cultivated audience. We now live in a time where the once conflicting epithets of doctor and dealer are used in comparable ways. Thus, a further emphasis is put on quality, with extractors, connoisseurs and growers coming out the woodwork to show off their craft.
Pivoted by compassion, breeders search far and wide for the finest varieties, cross-pollinating and experimenting to produce the finest strains. In this segment, we introduce seven cannabis variations from a blend of indica and sativa strains that hail from farms in Colarado and Washington. From the sweet and earthy aromas of Cannibas Cup-winning Girls Scout Cookies, the Wu-Tang approved Gorilla Glue, to the citrus notes of Tangie, each strain has its distinct look, flavor, smell, chemical composition — and thus effects — created in courtesy of specialized hybrid breeders like Florida's Swamp Boys, Amsterdam's DNA Genetics and Jigga of San Francisco's Cookie Family. We teamed up with Solstice Studios to produce a guide featuring a number of flowers that'll help glide you through the day in bliss. Whether you're looking for that couch-lock, a little nudge to pick up your appetite, or that pre-breakfast smoke in the comfort of your bed, this guide will point you to the right direction for your next order.
Glossary

CBD – short for cannabidiol, is one of at least 85 active chemical compounds identified in cannabis. CBD is a strong extract that does not cause a high, unlike THC. CBD is non-psychoactive due to its lack of affinity for CB1 receptors. CBD gives significant advantage as a medicine, since health professionals prefer treatments with minimal side effects. Recreationally, it can be mixed with THC to obtain the perfect formula for a light, sensual buzz.

THC – short for tetrahydrocannabinol, is the active ingredient in giving cannabis its narcotic and psychoactive effects. CB1 receptors are found in high concentrations in the brain, and are the pathways responsible for the high caused by THC.

Sativa – is a lanky, slow-growing but potent weed hailing from tropical and subtropical climes. Sativa typically produce an energetic, euphoric mind high. Best suited for day use.

Indica - is relative short and conical weed. Its relaxing and claming effects exudes a couch-lock body high. Best suited for night use.

Skunk – a strain of cannabis originated in the U.S. prior to development by Dutch growers. Skunk is usually grown indoors in a controlled environment. As a hybrid of sativa and indica, skunk is considered more potent than average cannabis strains as it contains more THC.
---
Hangover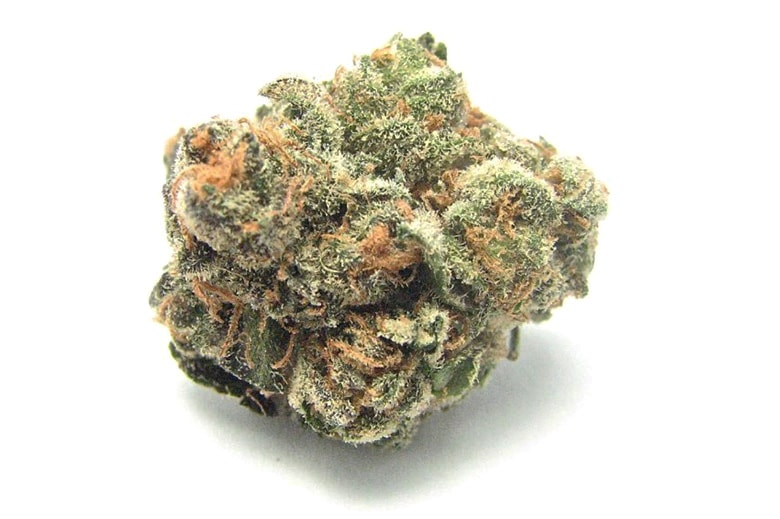 Strain: Cookies & Cream (Mystery Cookies x Starfighter F2)
Breeder: Exotic Genetix, Washington
Grower: Cuban Grower, Washington
"Cookies & Cream is exactly what you want for that morning after. A 50/50 hybrid strain that will help you laugh about the fun you had and forget how you're feeling."
---
Wake & Bake
Strain: Super Lemon Haze (Lemon Skunk x Super Silver Haze)
Breeder: Greenhouse Seed Co, Amsterdam
Grower: Denver Relief
"This sativa dominant hybrid is the perfect way to start your day off with an energy boost. Whether you have a big to do list, or are keeping it laid back this citrus packed strain will get your mind going."
---
Pre-workout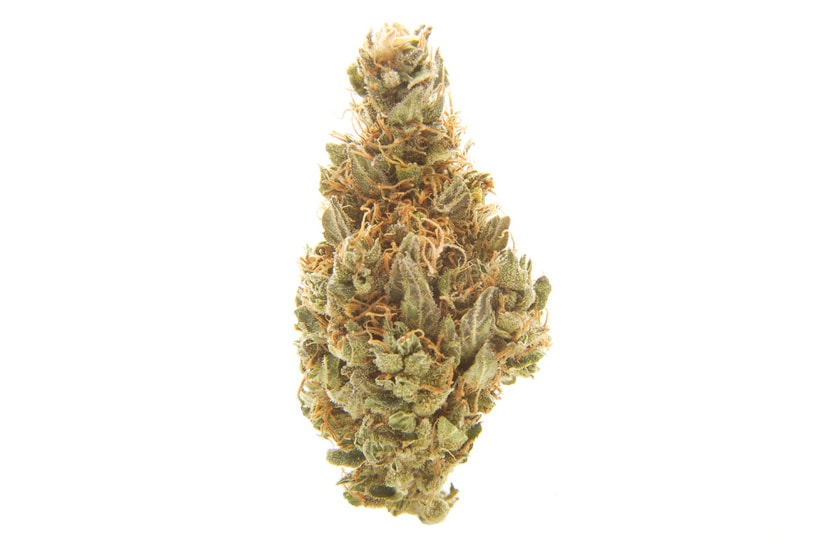 Strain: Sour Tsunami #3 (Double Diesel X Ferrari X Sour Diesel)
Breeder: Ringo, California
Grower: Solstice, Seattle
"Before a workout you really don't want to be up in the clouds, Sour Tsunami is a beautiful CBD strain that will have you loose but with both feet on the ground."
---
Before Meal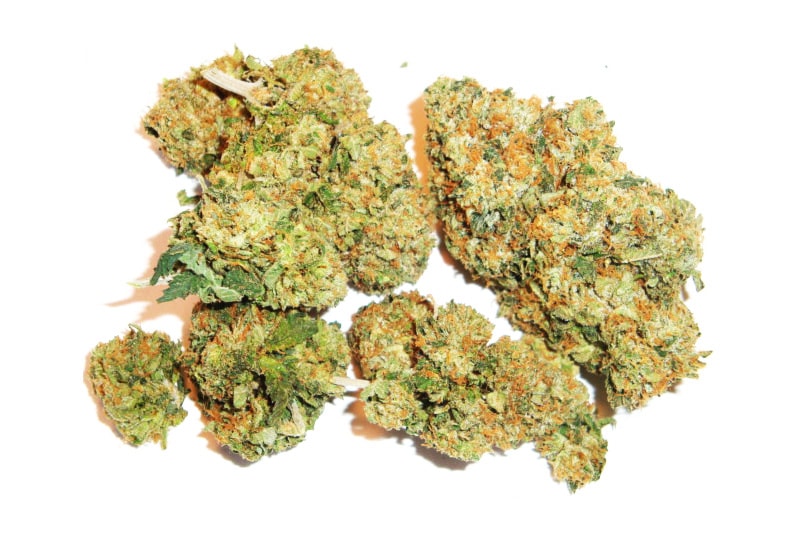 Strain: The White (OG Kush)
Breeder: Swamp Boys, Florida
Grower: Solstice, Seattle
"The white is a powerful OG Kush that gets you right where you want to be. An earthy flavor, with a smooth woody finish that will leave you happy and hungry."
---
After Work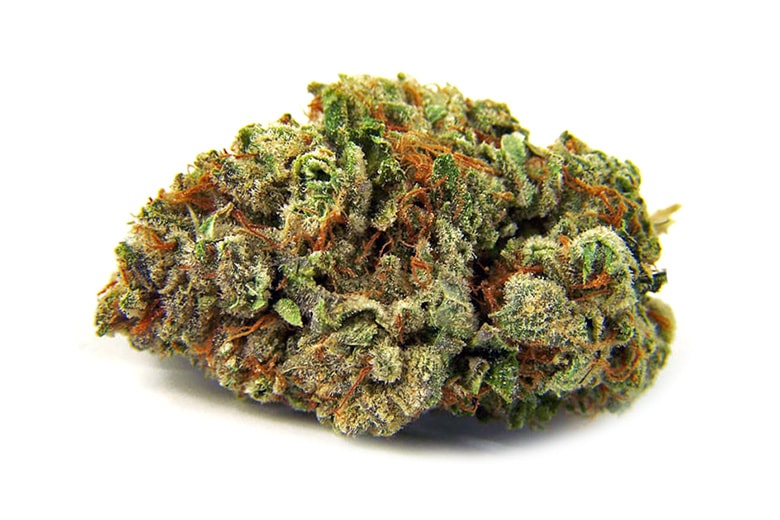 Strain: Gorilla Glue #4 (Chemsis x Sour Dub x Chocolate Deisel)
Breeder: Joesy Wales, Location Unknown
Grower: TKO Organics, Seattle
"After a long day at work, lighting up some gorilla glue will take you straight to your happy place. This strain combines a rich earthy flavor with sweet chocolate undertone that will leave you in a euphoric state."
---
Social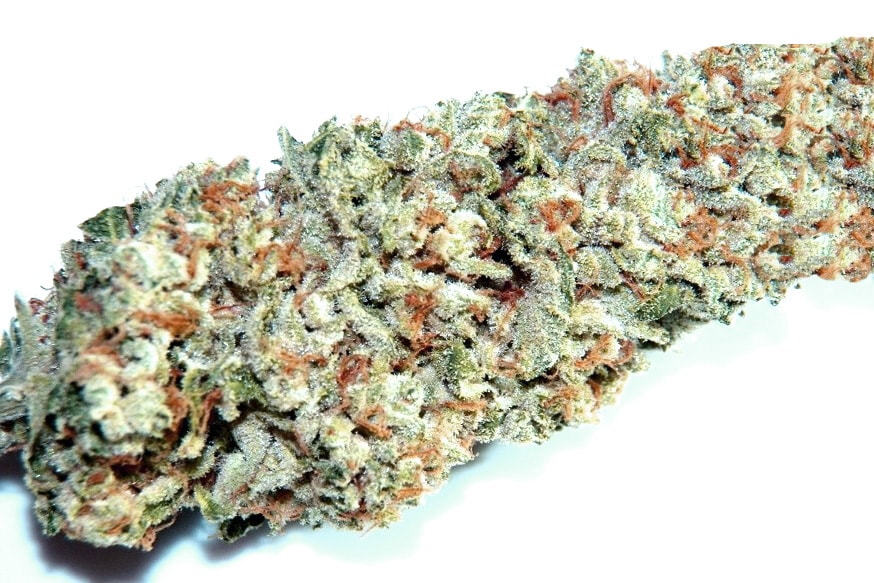 Strain: Tangie (Cali-o x Skunk Hybrid)
Breeder: DNA Genetics, Amsterdam
Grower: The Clinic of Colorado, Colorado
"Not only is Tangie packed with orange citrus flavor, its leaves you with a clear energetic high that is perfect for a night out."
---
Before Bed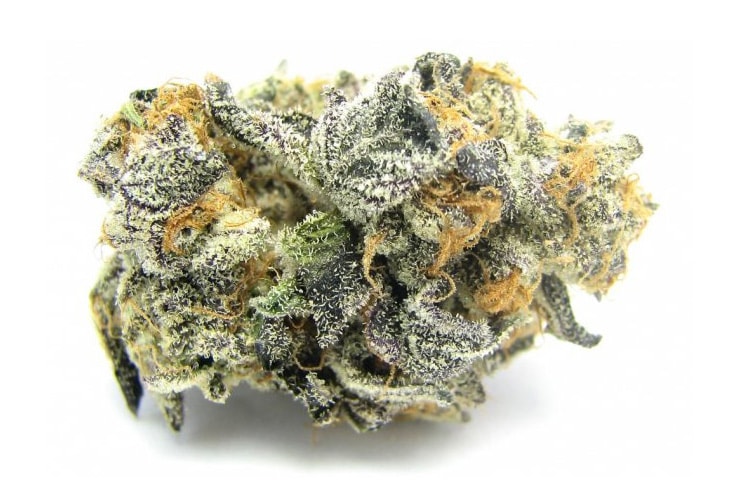 Strain: Girl Scout Cookies (OG Kush x Durban Poison)
Breeder: Jigga
Grower: Aurum Farms
"Some might go with a really heavy indica here, but others go the hybrid route. GSC has a calming effect that really puts you into the perfect place to lie down and drift away into the night. Start your dreams before you head hits the pillow with cookies before bed."