Ian Connor Tells Complex Why He's the "King of the Youth" and What Exactly He Does in Fashion
Complex recently caught up with Ian Connor in his New York apartment to shed light on his veiled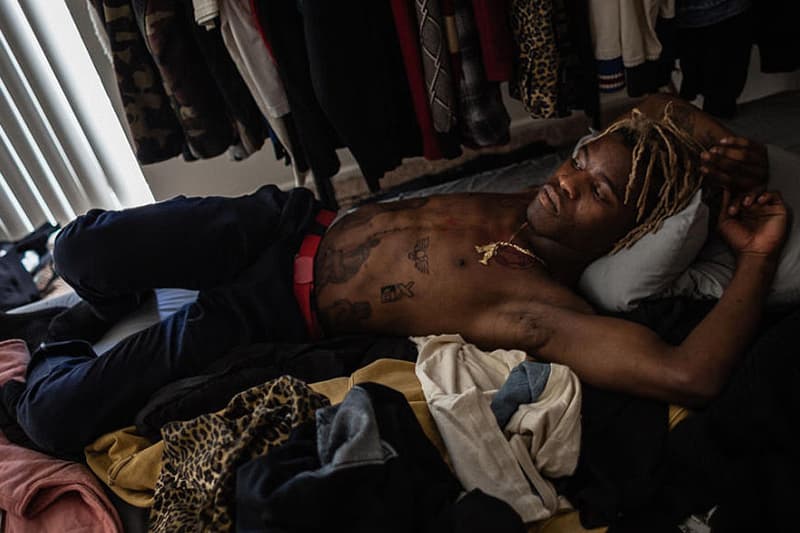 1 of 5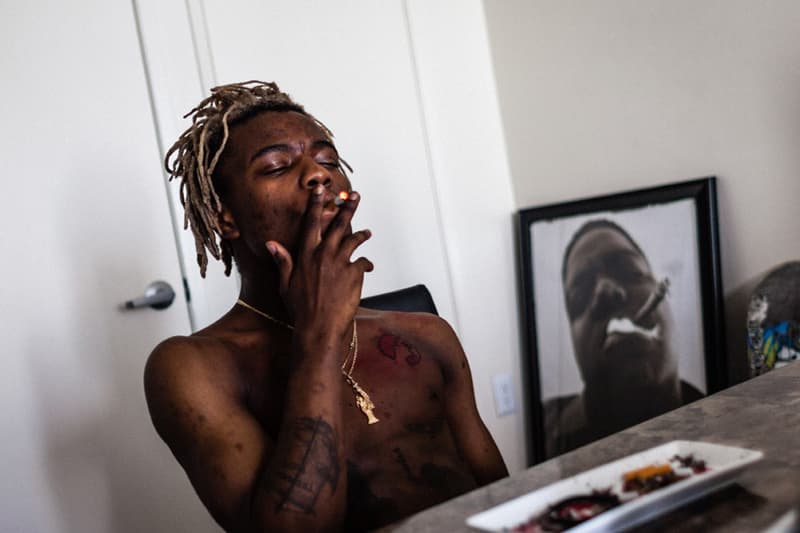 2 of 5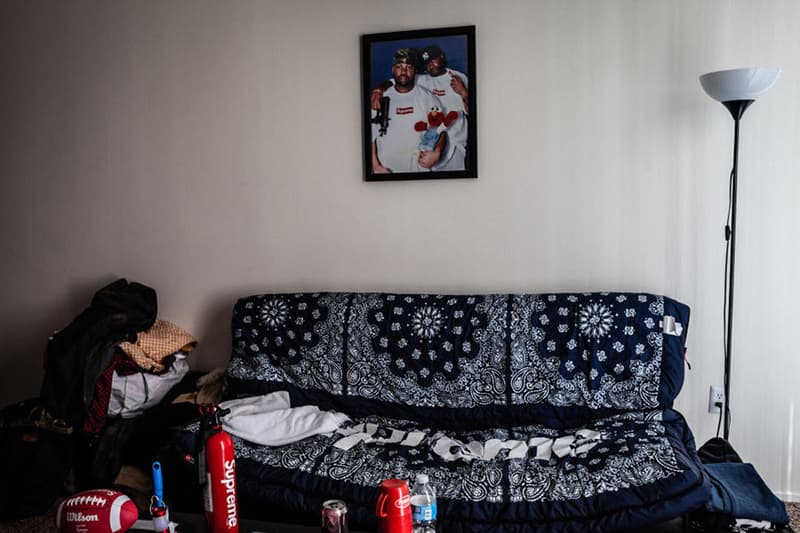 3 of 5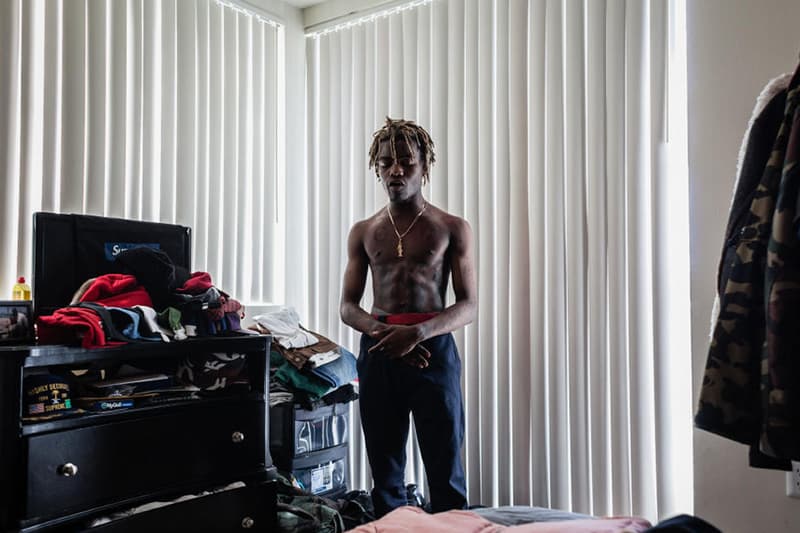 4 of 5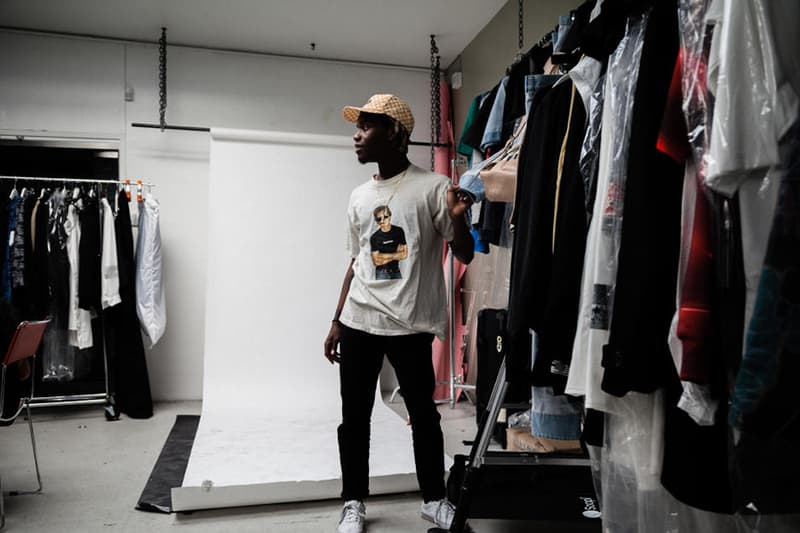 5 of 5
Complex recently caught up with Ian Connor in his New York apartment to shed light on his veiled persona and professional dealings as a creative 22-year-old who has achieved a noteworthy social media following. Under the guidance of today's prominent culture influencers such as Kanye West, Virgil Abloh and Theophilus London, coupled with running alongside A$AP Bari and his managers A$AP Rocky and Chace, the self-proclaimed "King of the Youth" backs up his perceived "against the grain" attitude towards high fashion by confidently breaking down his logic, which given his leadership role, he hopes to actively voice and abide by in order to inspire the next generation. Key points of discussion include Ian's admiration of Raf Simons; how he developed his connections, his most recent endeavors, and why he felt comfortable lacing up in Sketchers when he joined Kanye for dinner in Paris. Outtakes from the feature have been reproduced below for your reading convenience. Head over to Complex for the full interview.
You assert that you became King of the Youth because you were tired of these companies capitalizing off the youth without the youth getting paid. You're getting paid lately, though, aren't you?

Well, take a Been Trill. I was outspoken about my feelings on Twitter and everybody was hyped on that. I was like, "Yo, fuck Been Trill." You got to understand, I was the first Been Trill model. I was the first Pyrex model. But they weren't cutting checks. It's like, nigga, I had a part of making this brand. Why don't I have a cut of this or that? You can be on some Nike shit and say it's the exposure, but I don't need exposure. You're getting sales and recognition but we're not catching checks.

You're surprisingly reclusive given your persona.

I stay away from large crowds. If you look at Angelo from Supreme or Eddie Cruz from Undefeated, they're extremely low-key even though they've had this huge impact and have helped the people they've selected to help. So, instead of having to be around a shit-load of people I'd rather just find everybody over time.

You were similarly enamored with Skechers at one point. Was that just on some fashion-troll-stunt-shit?

That was a realization. I was thinking about how everything I own is name brand. It's not supposed to be about that. It's about style. Everyone called the Raf [sneakers] ugly at first. They were all like, "Ew, what are those?" But then when they saw that I was wearing them and that Rocky was wearing them, or Bari, then they weren't ugly anymore. I thought about how people talk down on Skechers when they fucking look the same as Rafs. They're so similar. They're the same idea. They're just different colors.

What was it like meeting Raf?

Meeting Raf was legit crazy. I actually didn't know that I'd meet him that day, I just had this sense of hope 'cause it was the day of his show. After the show, everyone wants to be on you and take a picture, and Rocky's like, "We out if there's a crowd." He feels the same way about Raf as I do but he knows that if he doesn't say what's up he can still catch him for dinner, since they have a personal relationship. Rocky always talks to Raf about my tattoos. When I met him, I lifted up my shirt and he was like, "Oh, you're Ian. I've heard so much about you. You and Rocky and I should get dinner when I get back to New York." It was so fire because I know Raf stays to himself. He feels the same pressure I do being around a lot of people, but it's 10 times worse for him. He's so shy and he's not going to give you a serious convo unless he knows what you're about or unless you deserve that. With everyone around him he just feels like they don't really care or get it, so he stays to himself. Getting those words from him with his smile was so genuine. I was like, fuck yeah. It was right.