'i-D' Sits Down With Designer Ximon Lee
i-D has spoken with Parsons graduate, H&M Design Award winner and Kanye-endorsed designer Ximon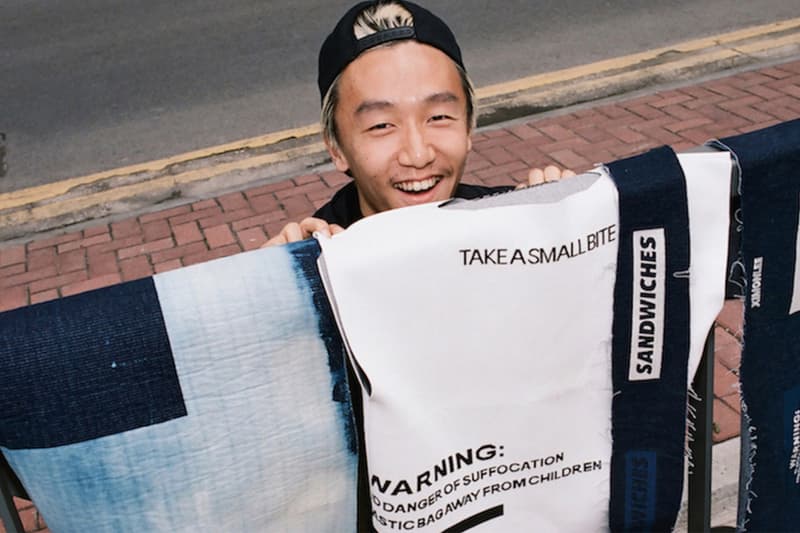 i-D has spoken with Parsons graduate, H&M Design Award winner and Kanye-endorsed designer Ximon Lee about influences, aesthetic and why he's uncomfortable with the idea of being tagged as a unisex designer. Speaking to the magazine whilst briefly back in New York City — fresh from Paris and just before jetting off to Hong Kong — the in-demand 24-year-old opens up about the beginnings of what could be a very exciting career ahead. While an excerpt appears below, the interview can be read in its entirety over at i-D's website.
How has where you've grown up influenced your aesthetic as a designer?
Where you grow up, what language you speak, what kind of practice you uphold in an environment — those things influence everything you do. My worldview, my sense of values, everything is based in the culture I grew up in. When I speak to you, I might think in a different way than anybody else. I might mix three languages together to express myself and my emotions, and I think that's important.

When did you first know you wanted to be a fashion designer?
I took a summer class in which I was exposed to all the different fashion construction techniques for the first time. When I came to New York I was very sure that I would do graphic design. But learning about construction and textiles was not what I thought it would be. It was like transforming an idea from a sheet of paper into a three-dimensional product. That was the moment when I realized that fashion is more involved. Like architecture, you're building something. You can touch and feel your work, and see it moving.

Your collections have been defined as menswear, but you closed your H&M show in Stockholm with a woman. Why is it important for you to design for both genders?
I don't believe in the idea of unisex. It's such a blurred concept and you can't focus when you say, "I'm doing unisex [clothing], for both men and women." My focus was on menswear but I think that when you have great work, it gravitates towards both genders. When it's on the rack, in a store in London or Hong Kong, it doesn't categorize itself as menswear or womenswear. If a girl loves a menswear jacket, and she wants to wear it, it becomes womenswear.