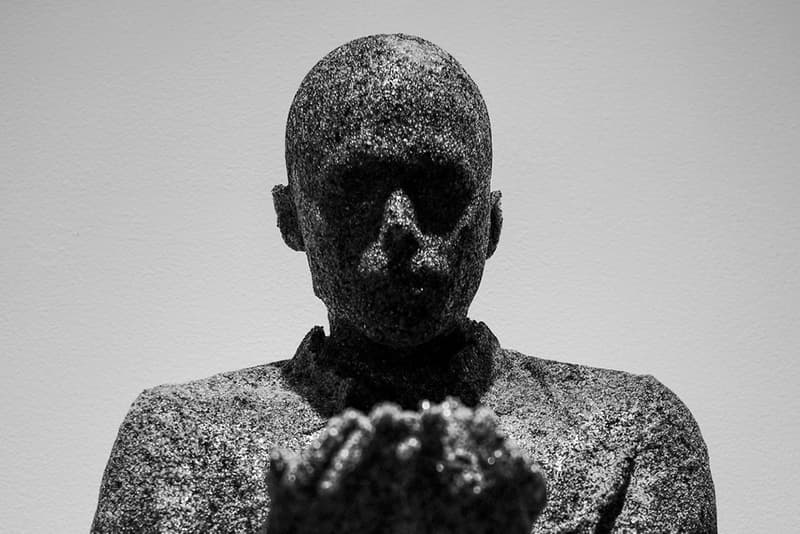 Designer Daniel Arsham Talks Former Job as Art Handler, Getting Fired for Refusing to Move a Basquiat
Daniel Arsham recently sat down with Fast Company to offer further insight on his creative mind as
---
Daniel Arsham recently sat down with Fast Company to offer further insight on his creative mind as a designer and multi-dimensional artist. He truly embodies the modern-day renaissance man — last year alone, his endeavors ranged from creating the atmospheric runway design for Public School's spring/summer 2015 fashion show, producing a limited pair of Beats headphones, and constructing Calvin Klein's holiday windows, amongst a long list of other accomplishments. Snarkitecture's own touched on his background, briefly sharing his calling to the architecture realm at an early age and subsequent development, before proceeding to describe his work schedule, coupled with how he perceives the world as a designer. Key discussion points have been reproduced below for your convenience. Head over to Fast Company's official webpage for the full feature.
What was the first thing you ever designed?

I remember trying to reverse-engineer the design of the house that I grew up in, trying to make architectural drawings on graph paper of that house. It was like trying to understand that space as a 9-year-old. I always thought I would be an architect. I have come back to that in some ways, but I did that through the formation of this practice with actual architects. [Arsham's Snarkitecture cofounder, Mustonen, has an architecture background.] I never had the patience for the meticulous aspects of that profession. I do have some old drawings that my father recently uncovered of buildings and clouds sort of in the same context as works that I've made more recently. It's sort of an uncanny thing to find those works again from my early teenage years.

What is your biggest challenge as a designer?

Dealing with people's expectations of time. A lot of work that I make is not something that can be made quickly. The exhibition I'm opening in Cincinnati I've been working on for almost two years. There is an expectation of rapid design and realization of things that isn't quite the world I can operate in. Things that I'm working on now are for next year and into 2016. I'm never late, but I'm very realistic about the timeline at which things can be made.

What is the worst job you've ever taken, and what did it teach you?

I was an art handler about 15 years ago, and I had to deliver a very large Basquiat drawing to a client. The drawing was too big for me to lift by myself, and I refused to move it because I didn't want to damage it by trying to move it myself. I was fired from that job. That was the last time I had any job [working] for anyone else. [I learned] that I like to do things in a specific way to make sure they're done correctly, and I'm not willing to sacrifice that for anything.

What piece are you most excited about in your new exhibition at the Contemporary Arts Center?

There's a very large pile of objects like the objects we were just talking about, from this heap of technological items, things that we all remember, things that we have used, things that many of us have owned. The scale of it is quite monumental: It's about 9 feet tall. There is the first Mac laptop, old phones, lot of things related to communication.

It can be a dark reflection, because these items appear as if they have survived some cataclysmic event, but we're not there yet. We're looking upon a possible future.