Preview Every Track off Coldplay's 'A Head Full of Dreams'
Including collaborations with Beyonce and her daughter.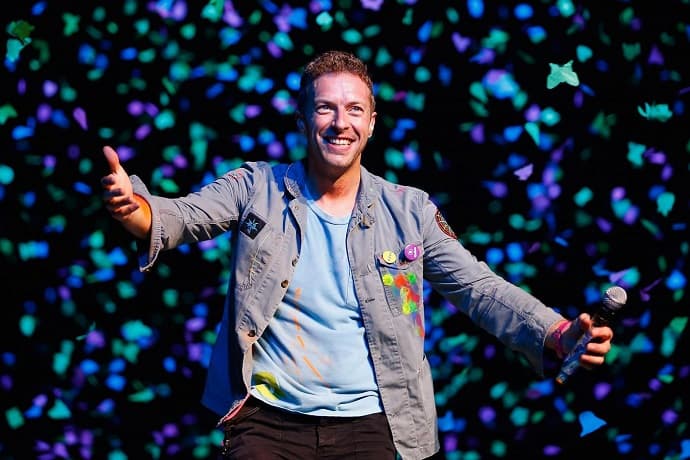 Directly following the launch of their new ad-campaign with Beats by Dre, Coldplay have shared snippets of every single song featured on their forthcoming studio album A Head Full of Dreams. Taking to Instagram and Twitter, Coldplay dropped a series of clips, all of which feature brief previews of certain songs off their new LP. A Head Full of Dreams boasts collaboration with individuals such as Beyonce, Tove Lo, Beyonce and Jay Z's daughter Blue Ivy, Noel Gallagher, Gwyneth Paltrow and more. POTUS Barack Obama's rendition of "Amazing Grace" is even sampled for the LP's selections.
#Track1 #AHeadFullOfDreams #TenDaysUntilAHFOD #Coldplay Order from iTunes (out Dec 4): https://t.co/9SLDz80L67 https://t.co/xKsaVR2VdQ

— Coldplay (@coldplay) November 24, 2015
#Track2 #Birds #AHeadFullOfDreams #TenDaysUntilAHFOD Order from iTunes (out Dec 4): https://t.co/9SLDz80L67 https://t.co/2mS3sS6EZW

— Coldplay (@coldplay) November 24, 2015
#Track3 #HymnForTheWeekend #AHeadFullOfDreams #TenDaysUntilAHFOD Order from iTunes: https://t.co/9SLDz80L67 https://t.co/JnQAWkik5B

— Coldplay (@coldplay) November 24, 2015
#Track4 #Everglow #AHeadFullOfDreams #TenDaysUntilAHFOD Order from iTunes (out Dec 4): https://t.co/9SLDz80L67 https://t.co/5paVKpr8NS

— Coldplay (@coldplay) November 24, 2015
#Track5 #AOAL #AHeadFullOfDreams #TenDaysUntilAHFOD Order from iTunes (out Dec 4): https://t.co/9SLDz80L67 https://t.co/wyTxFzFjae

— Coldplay (@coldplay) November 24, 2015
#Track6 #Fun #AHeadFullOfDreams #TenDaysUntilAHFOD @tovelo Order from iTunes (out Dec 4) https://t.co/9SLDz80L67 https://t.co/LECBj19nOP

— Coldplay (@coldplay) November 24, 2015
#Track7 #Kaleidoscope #AHeadFullOfDreams #TenDaysUntilAHFOD Order from iTunes (out Dec 4) https://t.co/9SLDz80L67 https://t.co/3IXI0T3E29

— Coldplay (@coldplay) November 24, 2015
#Track8 #ArmyOfOne #AHeadFullOfDreams #TenDaysUntilAHFOD Order from iTunes (out Dec 4) https://t.co/9SLDz80L67 https://t.co/l98NZvEBBo

— Coldplay (@coldplay) November 24, 2015
#Track9 #AmazingDay #AHeadFullOfDreams #TenDaysUntilAHFOD Order from iTunes (out Dec 4) https://t.co/9SLDz80L67 https://t.co/kXF1WiyOkp

— Coldplay (@coldplay) November 24, 2015