nWo x Medicom Toy Bearbrick in 100% and 400%
New World Order gets the bear treatment.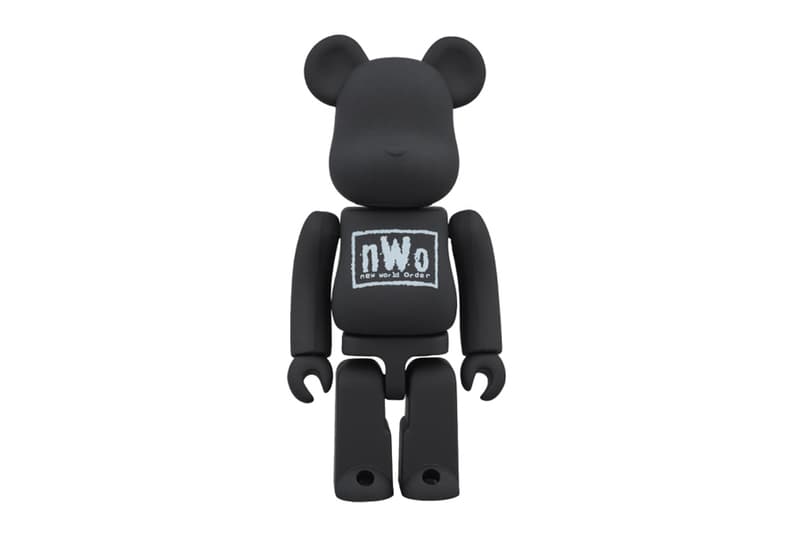 The trifecta of professional entertainment wrestlers known as New World Order have collaborated with Medicom Toy to produce a Bearbrick edition branded with the stylized "nWo" insignia that has become the visual representation for Hollywood Hogan, Kevin Nash and Scott Hall. The latest offering features a tonal black body with the nWo logo in white imprinted on the chest of the bear. Available in either 100% (7-centimeters) or 400% (28-centimeters) options, the models are retailing for approximately $13 USD and $64 USD respectively. The nWo Bearbrick is now available in limited quantities at Medicom Toy online and at select store locations.