New Balance is 3D-Printing Performance Running Midsoles
New Balance throws its hat into the 3D-printed footwear ring.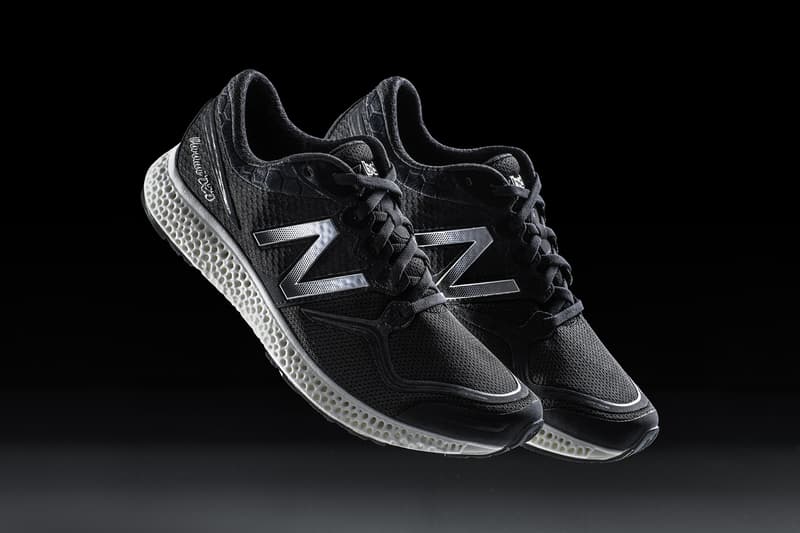 1 of 2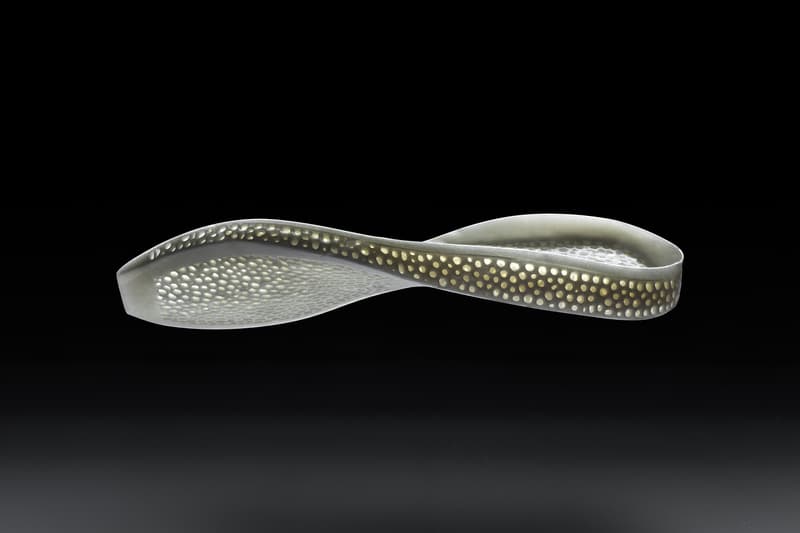 2 of 2
New Balance announced today that it will be joining the likes of adidas and Nike in the realm of 3D-printed footwear with the upcoming introduction of its very first performance running shoe to feature a 3D-printed midsole. A collaborative endeavor alongside 3D Systems, the new design will feature 3D's newly developed elastomeric powder, DuraForm Flex TPU, for an optimal balance of flexibility, strength, weight and durability. An evolution of based on New Balance's own award-winning Fresh Foam collection, the new midsole uses formulas based on underfoot pressure data to inform its construction as selective laser sintering creates solid, layered cross-sections from the DuraForm Flex TPU powder. Says New Balance Senior Manager of Innovation and Engineering, Sean Murphy, of the design:
This project represents an unprecedented technical collaboration in footwear. To deliver this level of performance with a 3D printed component, we paired experts in running and biomechanics with leaders in plastics engineering, material development and generative design. These are the types of collaborations that will drive footwear design and manufacturing in the future.
New Balance President and CEO, Robert DeMartini, adds:
In 2013 we said this was the future of footwear manufacturing and today we are proud to bring the future to consumers with a fully 3D printed midsole. With 3D printing we are able to pursue performance customization at a whole new level. The New Balance Innovation Team is showcasing the latest in performance running and these advancements signify an important step forward to becoming one of the world's top athletic brands.
The new state-of-the-art running shoe will be on display at the Consumer Electronics Show in January before launching at select New Balance locations in April of 2016.