500 Stormtroopers Invade the Great Wall of China
The Empire takes over.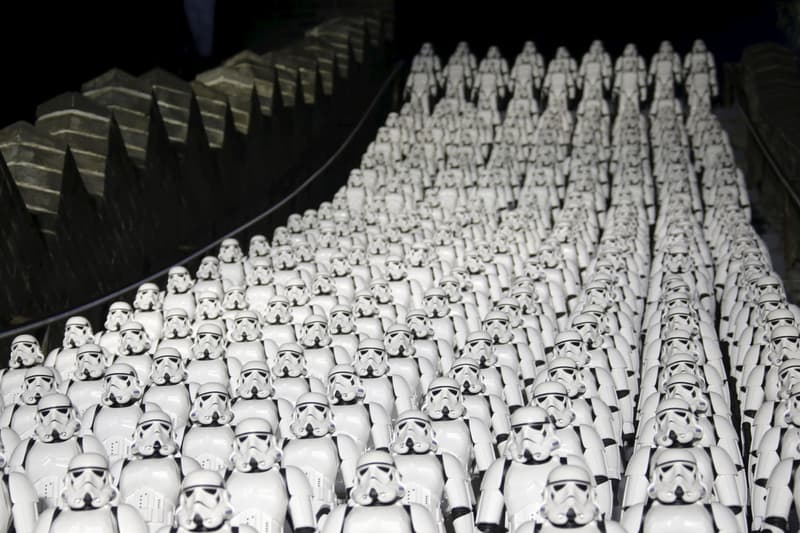 Since the worldwide release of the official theatrical trailer for Star Wars Episode VII: The Force Awakens, fans everywhere have been eagerly anticipating further news of pre-release efforts and on October 21, Chinese fans were definitely not disappointed. Coordinated by Disney's marketing department, 500 Stormtrooper replicas appeared along the steps of the Great Wall of China's Juyongguan section. Accompanying the display was a colossal billboard with the words "The Force Awakens" in Chinese. Official merchandise, such as lightsabers, were even given away to spectators. Expectedly, fans at the event were ecstatic, despite the forthcoming Star Wars installment not having a release date in China yet.
Considered to be the second largest film market in the world, the country holds tremendous potential for Disney. In fact, Disney and 20th Century Fox have signed a deal with Chinese Internet giant Tencent to legitimately stream the first six films because despite Star Wars' popularity in China, the first six films have never actually screened there before. By working with Tencent, the Walt Disney Company hopes to expand its audience even further, and to strike a chord among Chinese fans through the digital lifestyle at the core of its entertainment consumption.