Mark Parker: Details In Collaboration
Nike's CEO discusses the power and shortcomings of working with collaborators.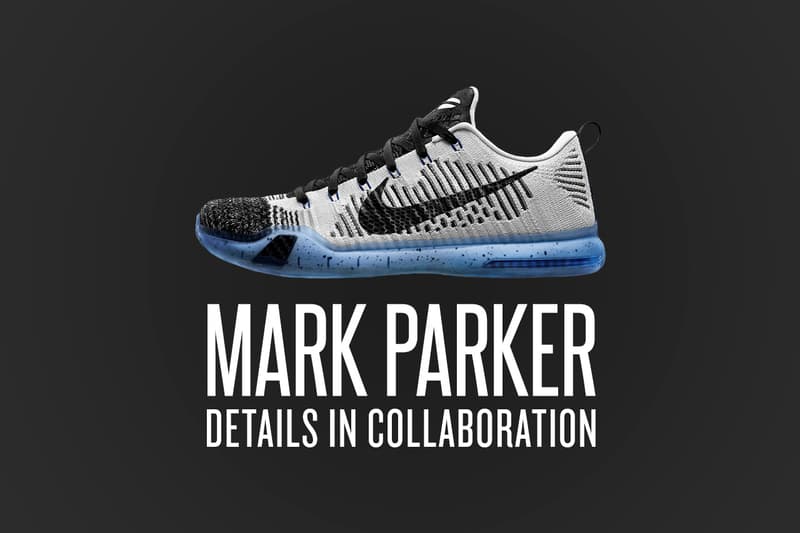 1 of 3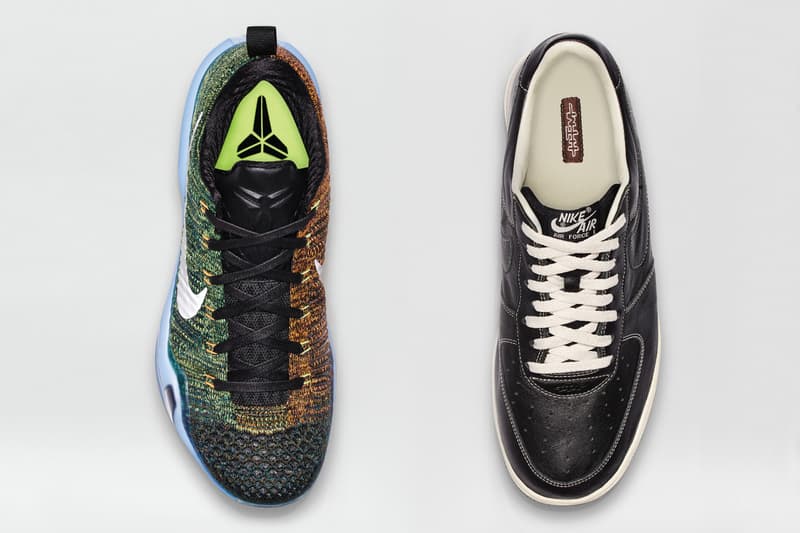 2 of 3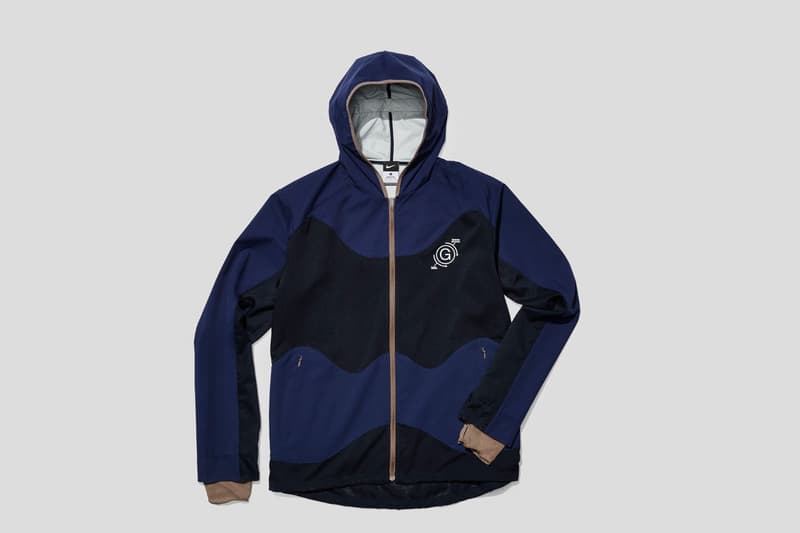 3 of 3
Successful business has often benefited heavily from strategic collaborations. Supplementing deficiencies and tapping into new markets are key byproducts from properly executed partnerships. While big business has often embraced this notion for many years, the creative world has arguably been more reserved in its cross-cultural pollination until recent, more commercially-driven times.
In our realm, no brand has elevated itself as well as Nike. The world's leading sportswear brand has perfected the usage of collaboration as a key creative tool. Despite the massive popularity often garnered by Nike's well-executed partnerships, many are misunderstood to believe that these collaborations have defined Nike's business. Its foresight from both a perspective of technological innovation and style are key factors in its ability to push forward and maintain course. By enabling athletes around the world to push the boundaries of human physiology (in an undeniably stylish manner), it created a lifetime of memories for sports fans along the way. However, just as Nike's innovation has been among some of the industry's most groundbreaking and performance-driven, the careful approach to collaboration marketing is another important piece of the puzzle.
Despite highly desirable sell-through rates, the relatively low quantities would suggest that the value of Nike's blockbuster collaborations are beyond just dollars and cents. We're several years deep into an era of collaborative overkill. The oft-used marketing tool has contributed little to the overall creative environment with an obvious bottom line-driven mentality behind its executions. Few brands have shown the level of discipline seen with Nike in the realm of footwear alliances. You could certainly argue that Nike has largely reserved any collaborations for the best of the best, whether it be athletes, retailers, artists or brands. Collaborations are often like a cup of coffee. Your first caffeinated cup of liquid gold yields highly effective results, but continued usage subsequently reduces the impact. While other brands themselves have sought out big names, it's fair to say their continual collaborative saturation has effectively reduced the overall impact with each release – much like continual and excessive coffee consumption. Consumer attention and marketing budgets aside, the mystique and rarity of a collaboration (in relative terms) are defined by frequency. Overuse leads one down a path of ineffectiveness.
The Nike brand has time and time again produced some highly impactful campaigns, which have defined a different generation every step of the way. Nike has often exercised the utmost commitment to valuing the athlete and their needs above all else. Signature shoes may have slowly crept up over time, but the ethos has largely remained intact with a focus on athletes.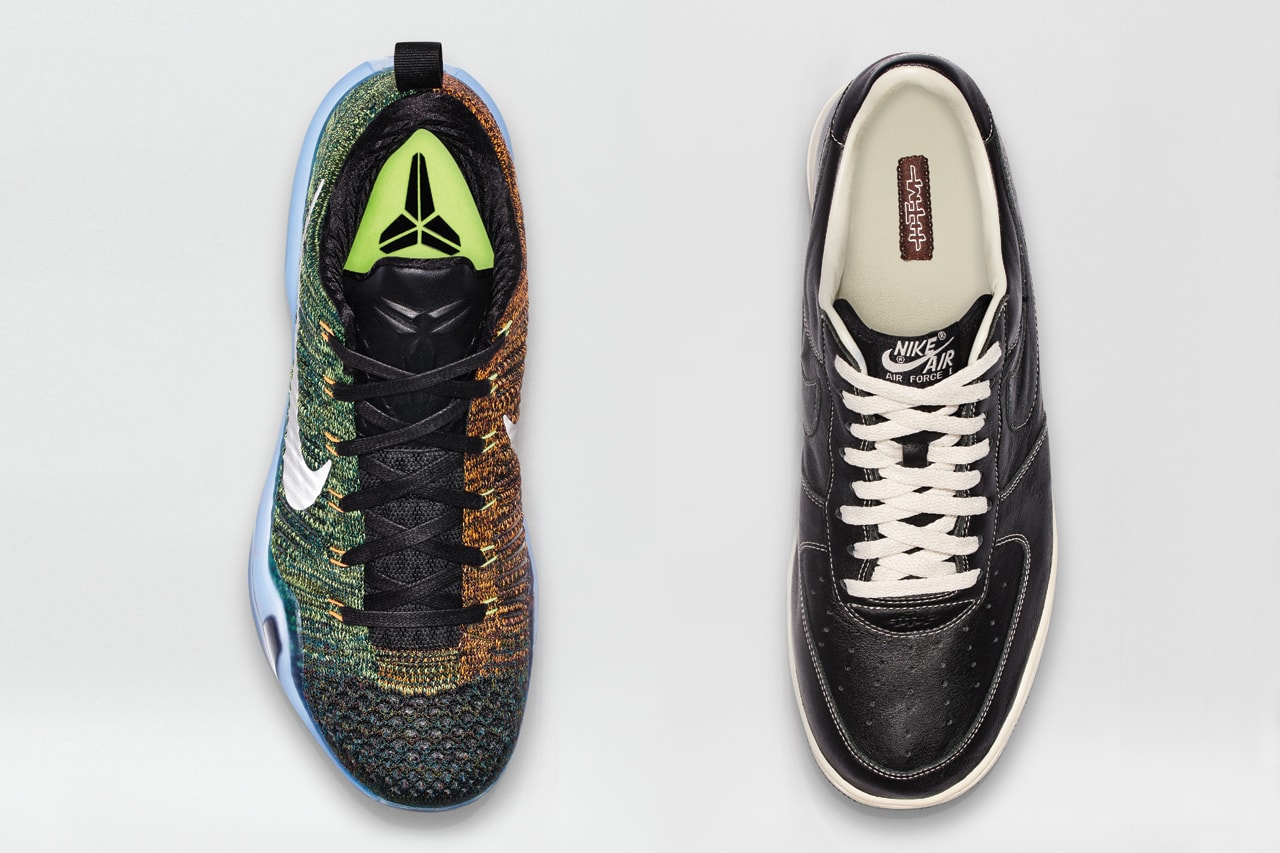 Signature shoes may have been out of the scope for lifestyle entities, but nevertheless, Nike has provided a platform for lifestyle. Up until recently, the worlds of performance and lifestyle were very much separated. It was, however, the lifestyle world in which Nike was among the first to truly set the tone of brand partnerships. Dating back to the early inception of Nike SB and to some of culture's biggest artistic players, Nike's collaborative CV reads like a who's who of culture. Its ability to successfully predict and partner with people of equivalent stature as well as those on the cusp of redefining their respective industries, has come with frightening accuracy.
Nike has embraced a certain discipline and understanding of its core values that has permitted the brand to only engage in the most respected and worthy partners. Nike rarely if ever had the need to chase cool as some would say. Its core desires as a sports brand dictated its direction with laser-guided precision. But when collaboration in the realm of lifestyle simply "made sense," it was then and there that Nike could effectively cherry pick the outcomes that represented its values and desires of championing the absolute best.
The concept of collaboration has never strayed far from the world of HYPEBEAST. We're acutely aware of the power and shortcomings that come with executions of varying successes. To continually achieve success is more than just luck. It requires a keen understanding of how small nuisances, such as linking with the right partner to marketing communication and product design, that are keys to that success.
A footwear collaboration is not about lining up a series of numbers and solving them. The intangibles that come from these relationships and their unique point of views make this much more of a soft science. It became apparent that Nike's ability to operate in this realm was not without special consideration. Nike President and CEO Mark Parker and NikeLab Global Product Director Fraser Cooke have been intrinsic to the Swoosh's collaborative DNA over the years.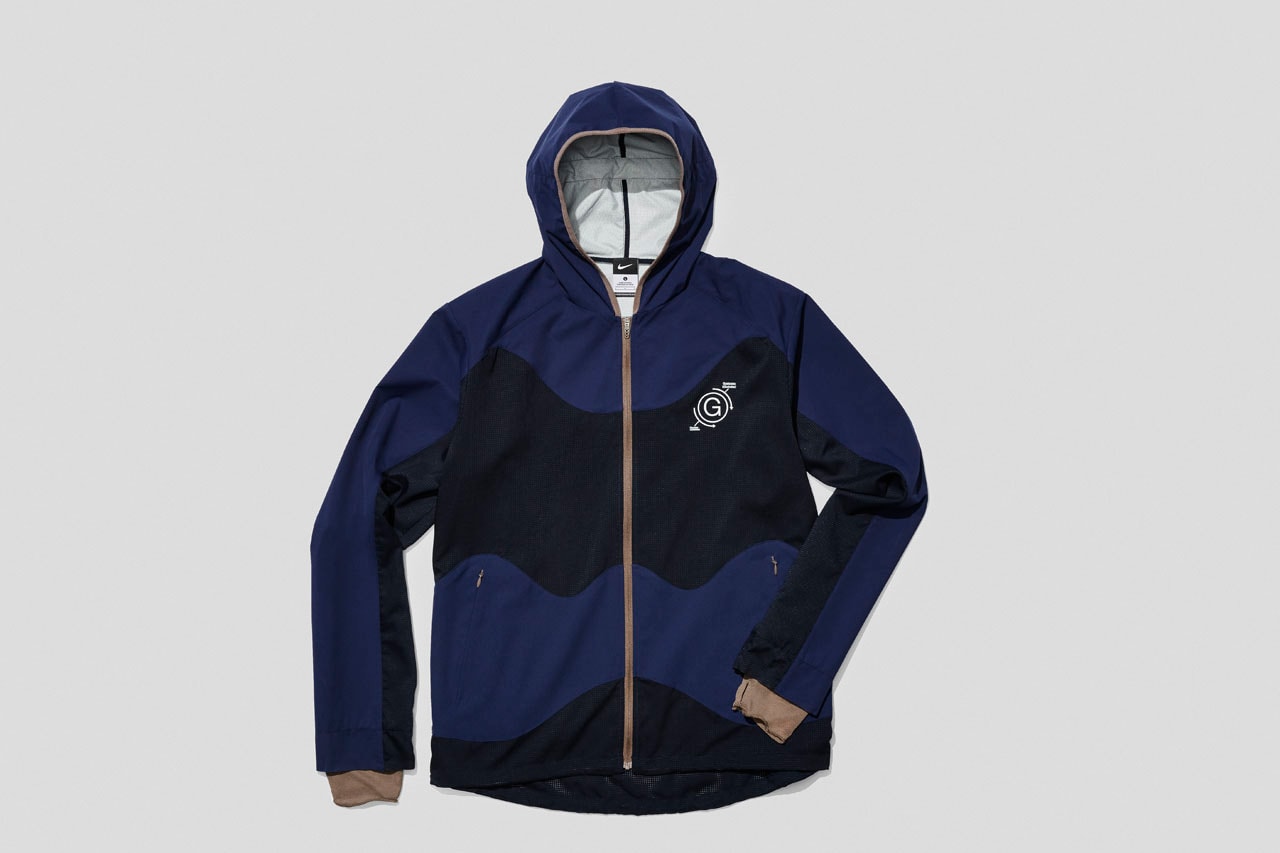 The game-changing vision of Mark Parker has cemented Nike in the present and the future. The chance to speak with arguably one of the sporting world's most powerful leaders provided a distilled and effortless understanding of what collaboration means to a multibillion-dollar company. It's one thing to speculate a strategy or direction of a brand, but it's even more compelling to hear it straight from the top and align vision with execution.
As another important part of the collaborative Nike puzzle, Fraser Cooke has perennially had a pulse on culturally-defining movements, as well as relationships with key figures that further drive our culture forward. A global perspective is a massive enabler of understanding the intricacies of how everything is interconnected. While Fraser bides his time in Japan, being in the heart of a culture so thoroughly consumed by cultural analysis has translated fruitfully to Nike's benefit.
The following interview with these two influential cultural contributors provides an illuminating perspective into Nike's collaborative approach – inclusive of both longevity and innovation for many years to come.
---
Mark Parker: Nike's CEO Offers Exclusive Insight on Its Collaboration Ethos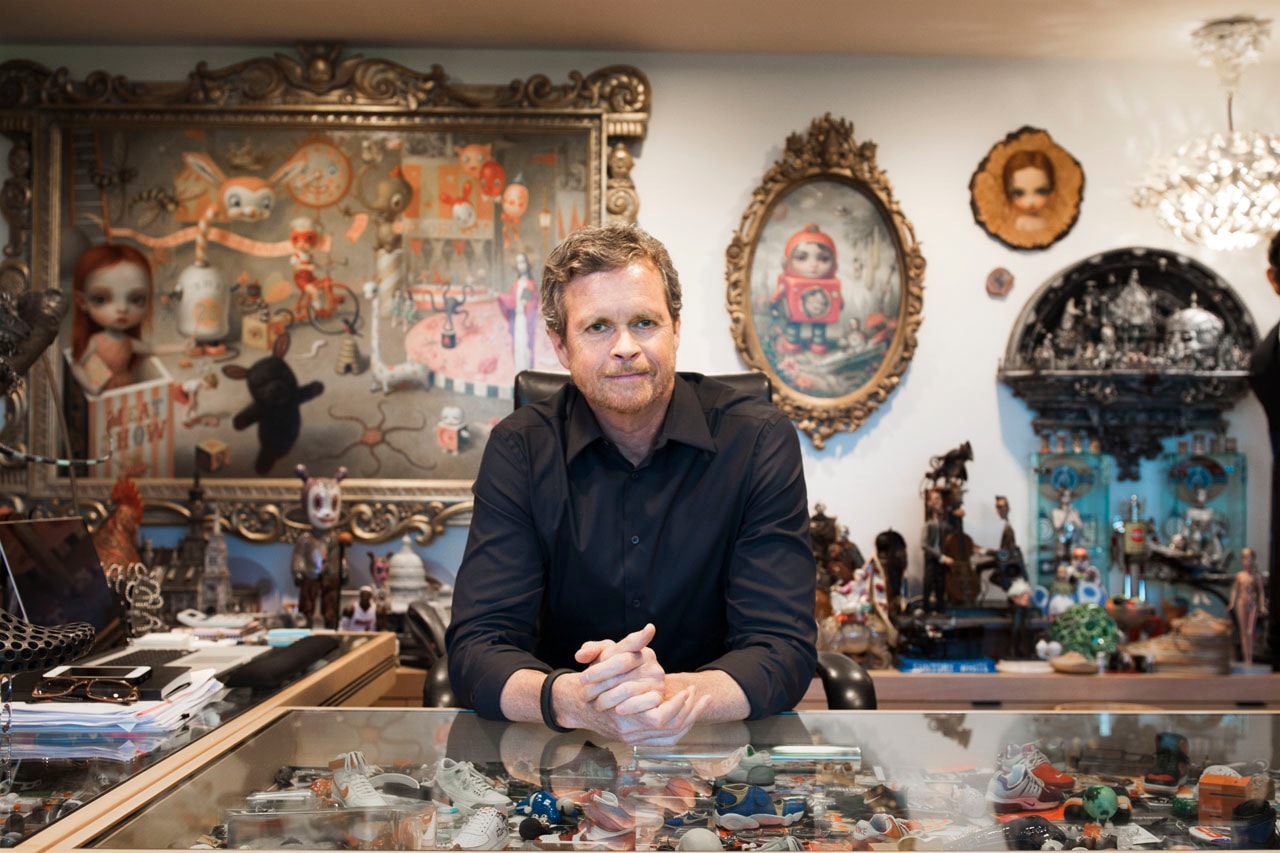 What exactly does the act of having two brands collaborate mean for each brand? In other words, what is the crux of "collaboration?"
Collaboration takes people from different worlds to places they might not have gone on their own. Of course, it invites new ideas from the outside, but it also accelerates your own thinking. In my experience, when the right creatives connect, it can be like setting off a chemical reaction. I find that incredibly stimulating and potentially very powerful.
We are fortunate at Nike because we have the opportunity to work with a lot of different communities. We could be focused on something as specific as a sneaker or as immense as climate change, but the important thing is that through the process, we keep learning and move closer to realizing our own potential.
Nike is a leader in its field when it comes to product innovation. How much is then learned from other influencers when working together? Is this part of the reason for collaborating in general?
Mutual learning is absolutely critical to any successful partnership. We bring an expert to the table – whether it's athlete insights or material innovation or global reach – that many of our creative partners don't have. Of course, we then look to our partners to provide an insight or skill or point of view that we may not have. By combining knowledge, we bring out the best in each other.
But it goes deeper than just an exchange of knowledge. There's a more personal benefit to Nike that's harder to measure. Being open and curious to the world through collaboration is a way to nourish and inspire our own creative culture.
Despite a foot in fashion, how does Nike properly operate and play within the context of trends without sacrificing its identity or taking missteps?
We know who we are: we are the company that serves athletes. We expand what they can do through new inventions and we inspire them to do more.
At the same time, we also recognize the cultural impact of sports. Over the years it's connected us to brands like COMME des GARÇONS, Stüssy, and Supreme and creatives like Tom Sachs, Marc Newson and Riccardo Tisci. Through the creative exchange with each of them, we've unlocked new ideas.
With Nike's vast resources and experience, how much autonomy do you offer up to brands when collaborating? Is there a 50/50 split in terms of how much each brand brings to the table, or is the process completely flexible?
We go into any creative relationship with an open mind, and I hope our partners do the same. Regardless of how we get there, the most important outcome is that we make something better or more interesting.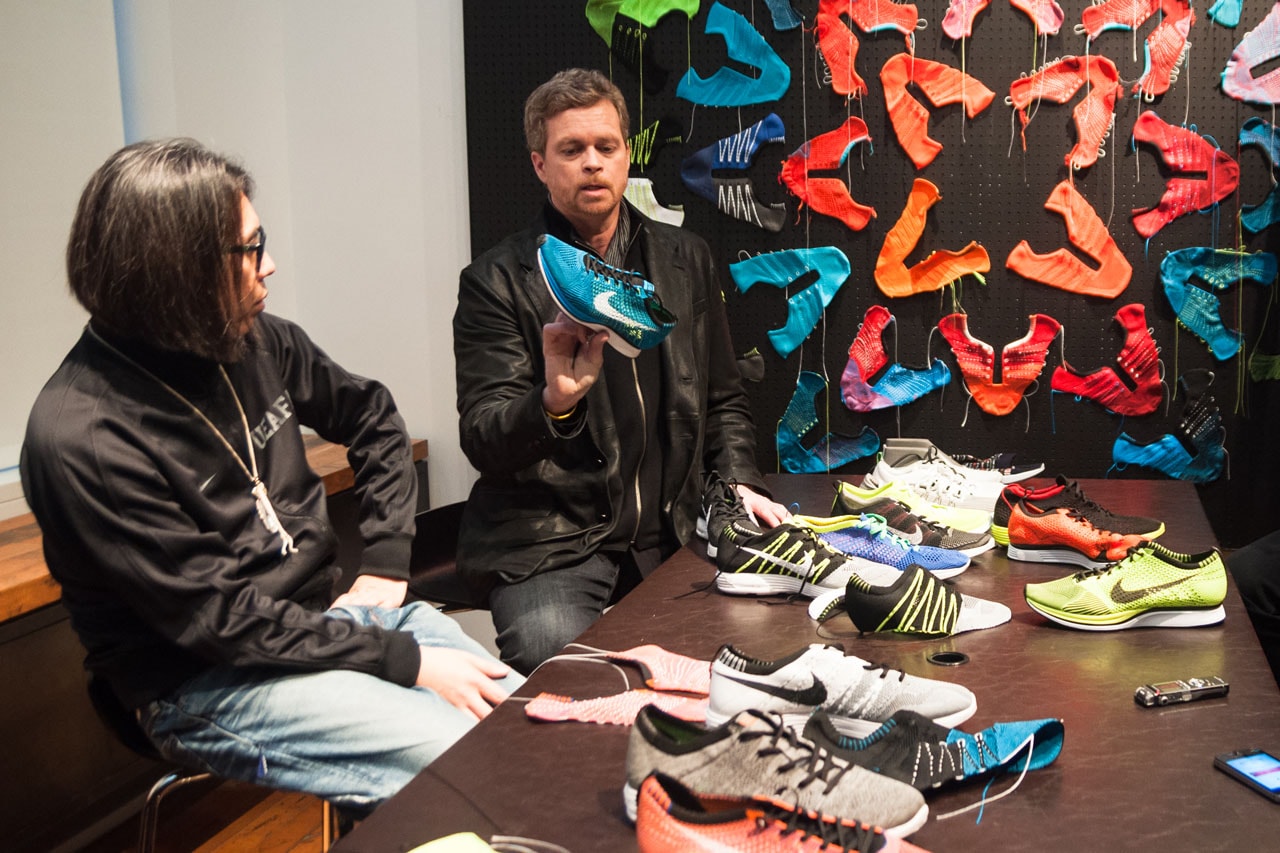 As much as Nike learns from collaborating with other brands, does it share creative and technical knowledge with its counterparts?
When you problem solve with another partner, you naturally share the capabilities you have to come up with the best outcome. As the company who is leading and defining the future of sport, we have knowledge, access to advanced materials, and capabilities that no one has. It's a big reason why creative partners seek us out. We want to encourage that exchange; seeing how others interpret your brand and what they can do with our vast set of tools is a big part of why we do it in the first place.
How can a collaboration go wrong?
One way a collaboration can go wrong is if your connection is inauthentic or overly prescriptive. Our collaborations aren't transactions. They are relationships – ones that have been built over months or years before they even come to fruition. You really have to be passionate about the same parts of the universe for any partnership to work.
If Nike were to collaborate outside the realms of athletics and fashion, what industry would it be?
Nike collaborates with dozens of industries and communities on any given day. It's one of our great honors and great responsibilities.
When you look back at the last 10 years, these partnerships have really accelerated across our business. We worked with Apple to develop Nike+, a platform that forever changed how we look at servicing the athlete and motivating people to do more.
From a manufacturing perspective, collaborations can be the quickest way to disrupt existing models. With Flyknit, for example, we worked with others for six years to reconfigure apparel machines to make footwear uppers. It's opened up a world of new design possibilities.
In a similar way, we've invested in a company that has invented a way to dye products without water. We call the technology ColorDry. If you consider it takes 30 liters of water to dye a single T-shirt, the impact could be massive.
Sometimes we share our IP (intellectual property) with others to accelerate global change. A recent example is when we shared eight years of materials research and analysis with the students at the London College of Fashion to improve an app that we were developing. The result is the Nike Making App that allows any designer to know the sustainable impact of the materials they choose. It's been downloaded in 132 countries.
Collaboration is a powerful strategy for unlocking new opportunities for Nike. I firmly believe that our future potential will be based, in large part, on our ability to collaborate with the right partners in the right ways.
Can a collaboration take on a meaning outside of just marketing? What about inter-team collaboration? Collaborations with athletes to improve performance?  
Of course. Let's start with the athlete, Nike's original and most important collaborator. To us, everything starts with the insight. That's why we work with the deepest roster of athletes, to gain the most profound understanding of what's needed to perform.
I always say that as an innovation company, we're privileged to work in the world of sports because our source of inspiration – the athlete – never stops progressing. No athlete wakes up and thinks, "Today, I want to perform the same as I did yesterday." It's always about getting better, which means we'll always have new problems to solve. Our job is never done.
From an internal perspective, collaboration is at the heart of Nike's ongoing creative process. We have a collective of brilliant, passionate people that includes over 650 designers, PhDs in our research labs, engineers, material experts, colorists – each of whom work together to pour hundreds of ideas into one product.
Where do you see the act of collaboration going in the future?
Collaboration among individuals, brands, and industries will only continue to accelerate as technology facilitates and enables greater connection in real time from anywhere in the world. It's why we're experiencing such an unprecedented pace of innovation in every aspect of our lives. It's clear to me that if all the ingredients are right, collaboration can help shape your vision of the future and get you there faster.
---
A Selection of Collaborations From Nike's Archives 1985-2014
1 of 19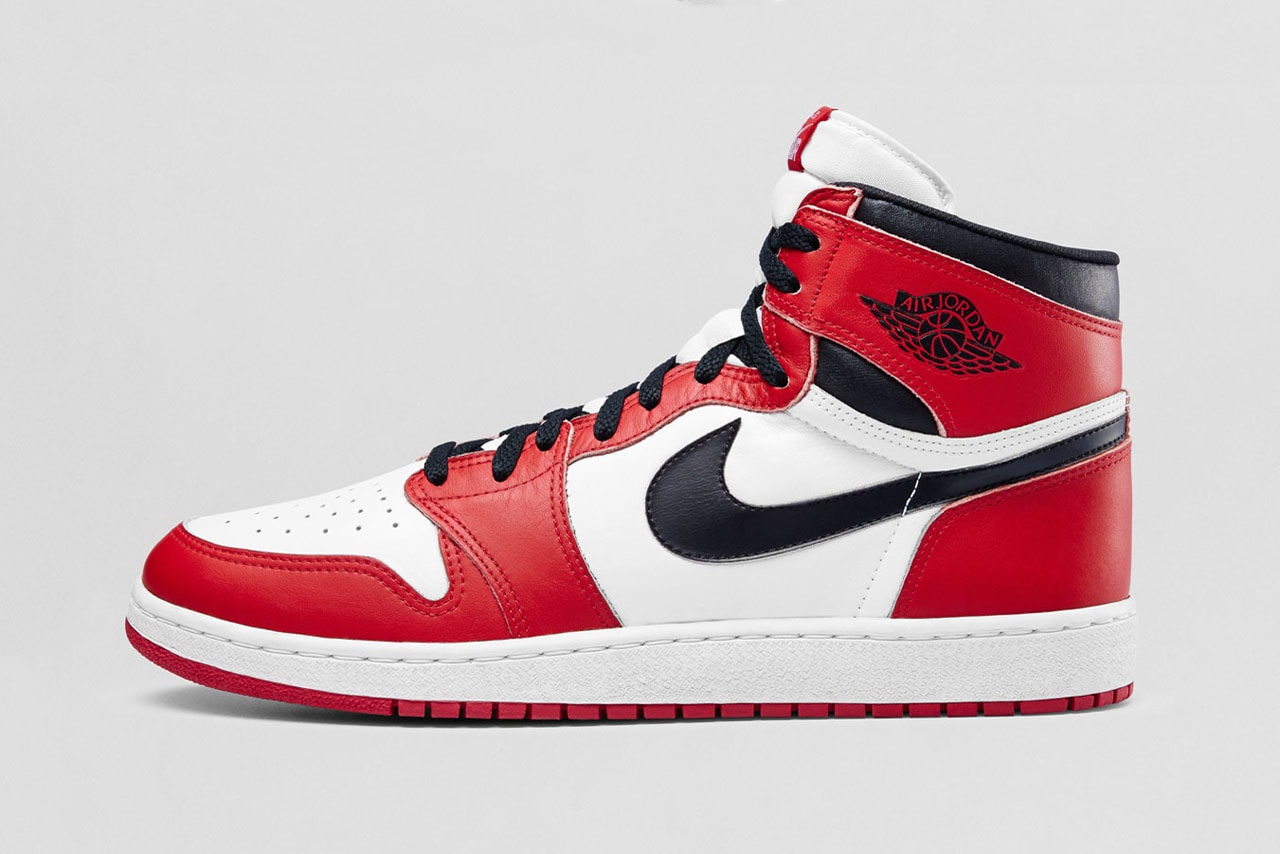 2 of 19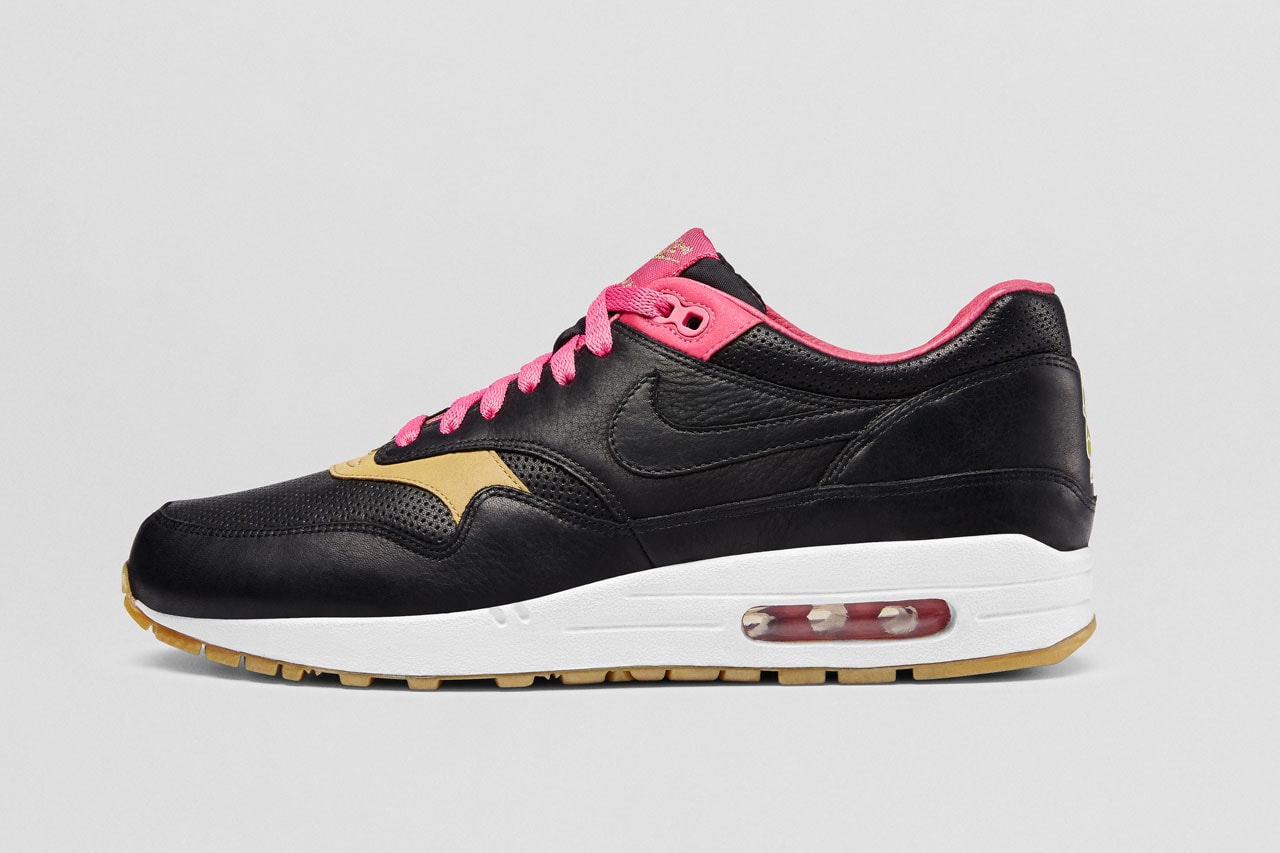 3 of 19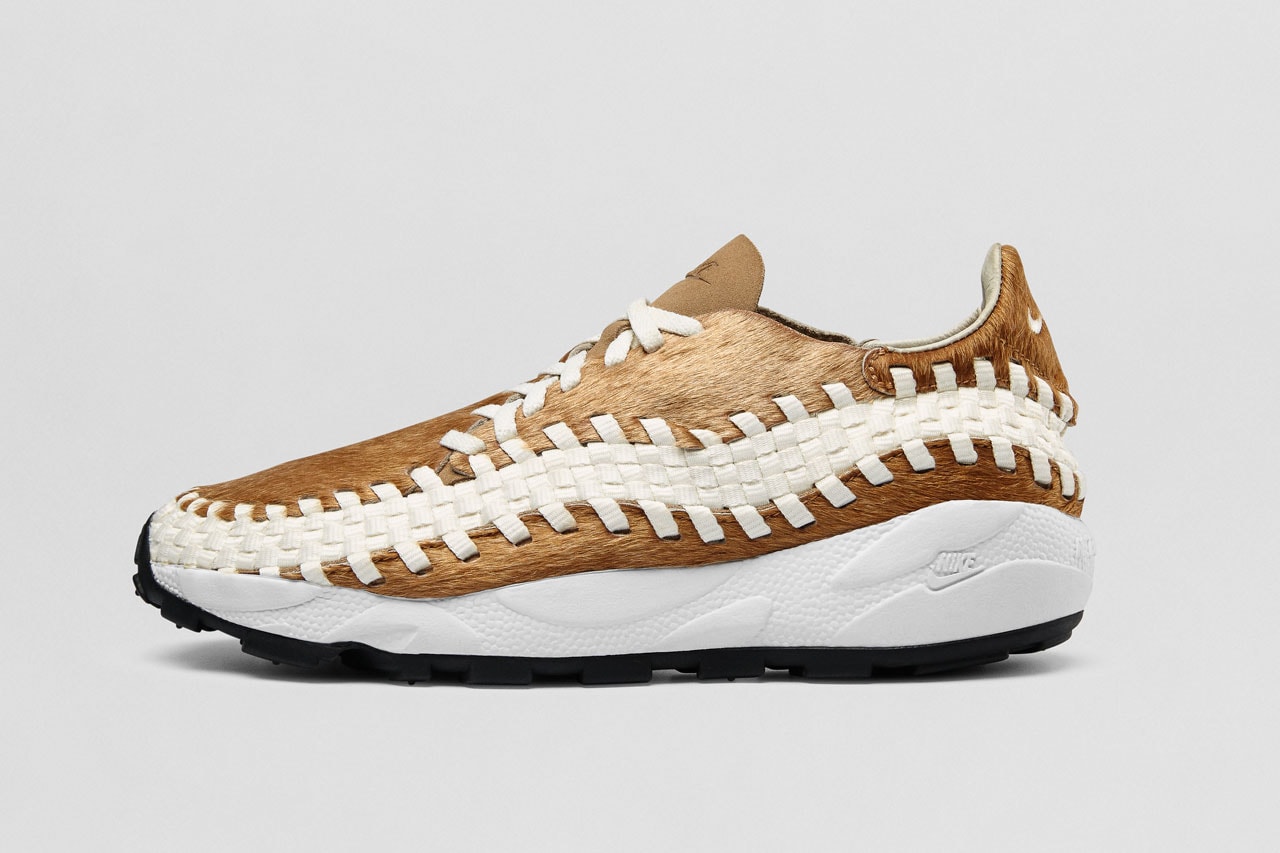 4 of 19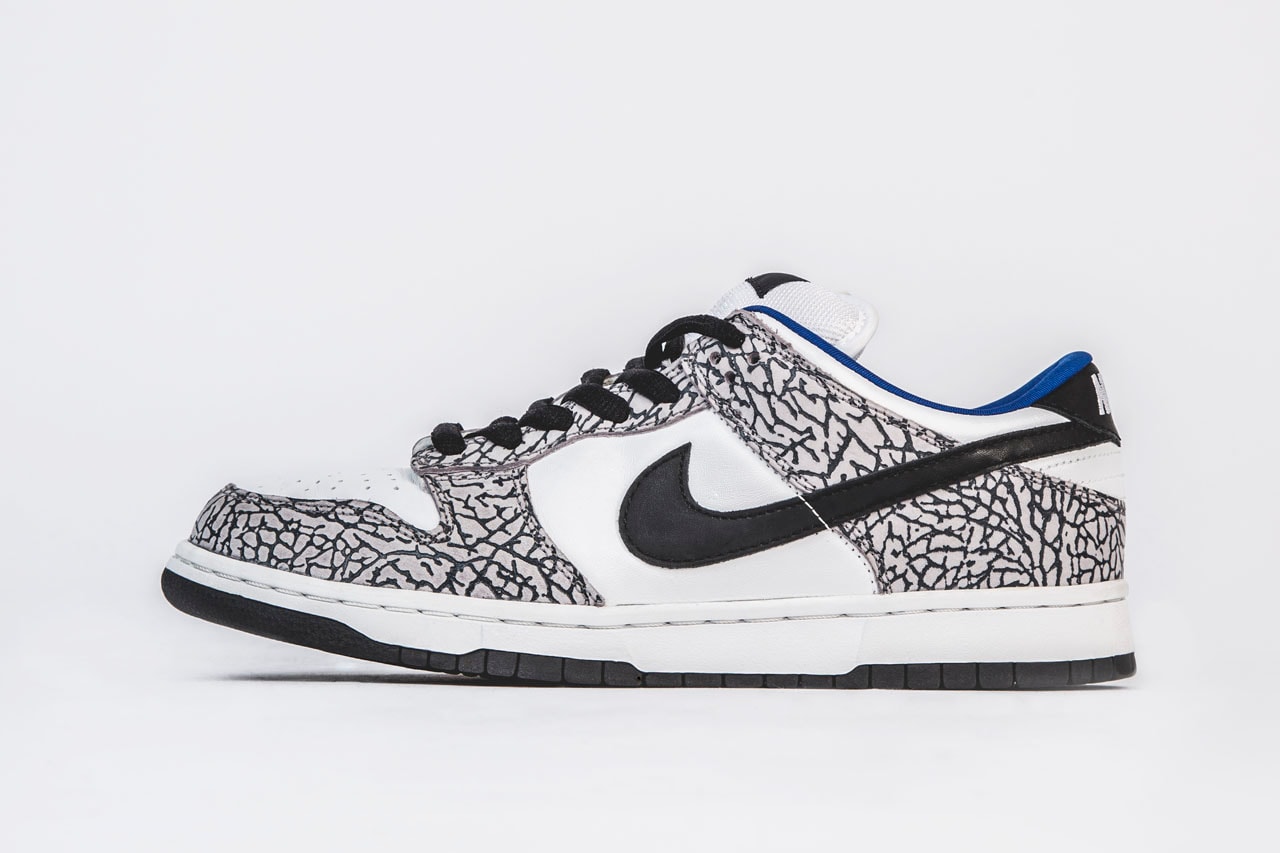 5 of 19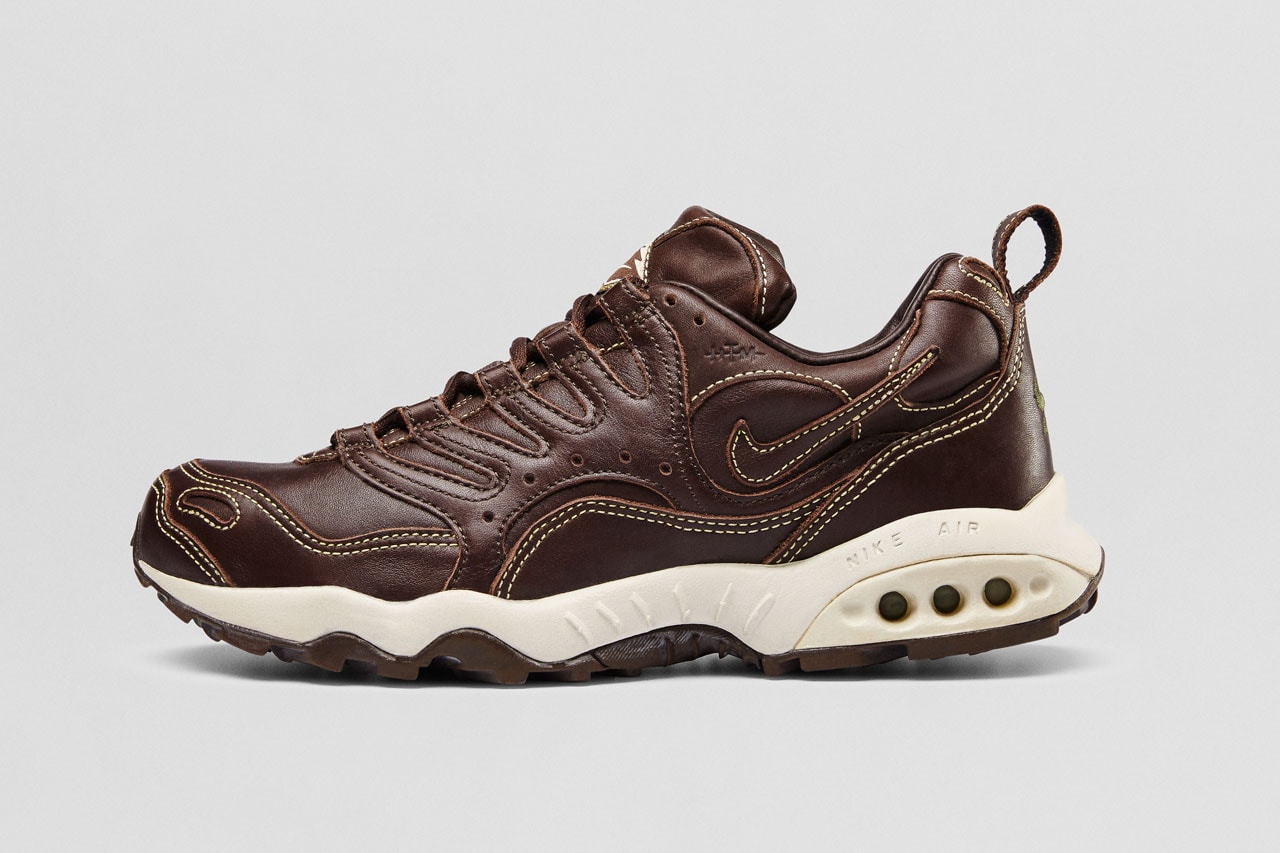 6 of 19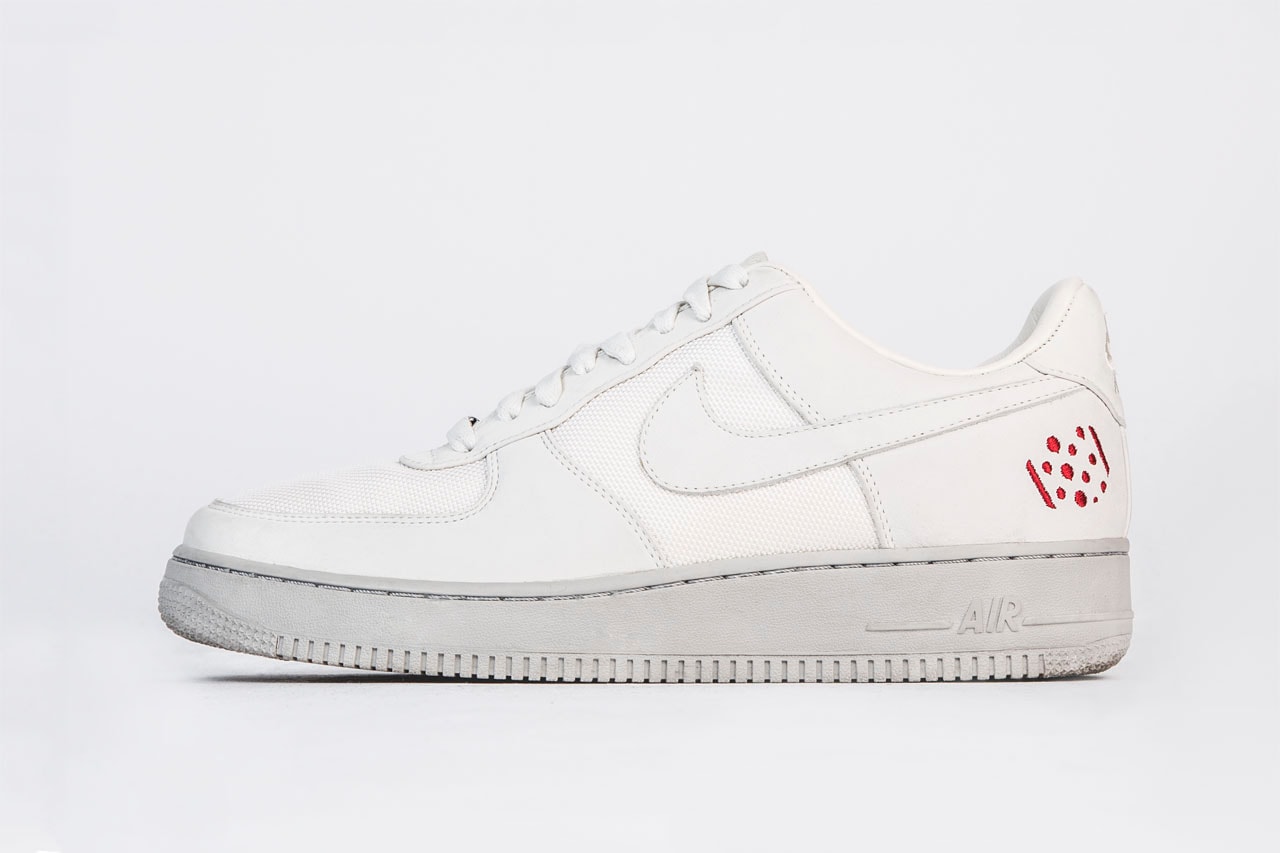 7 of 19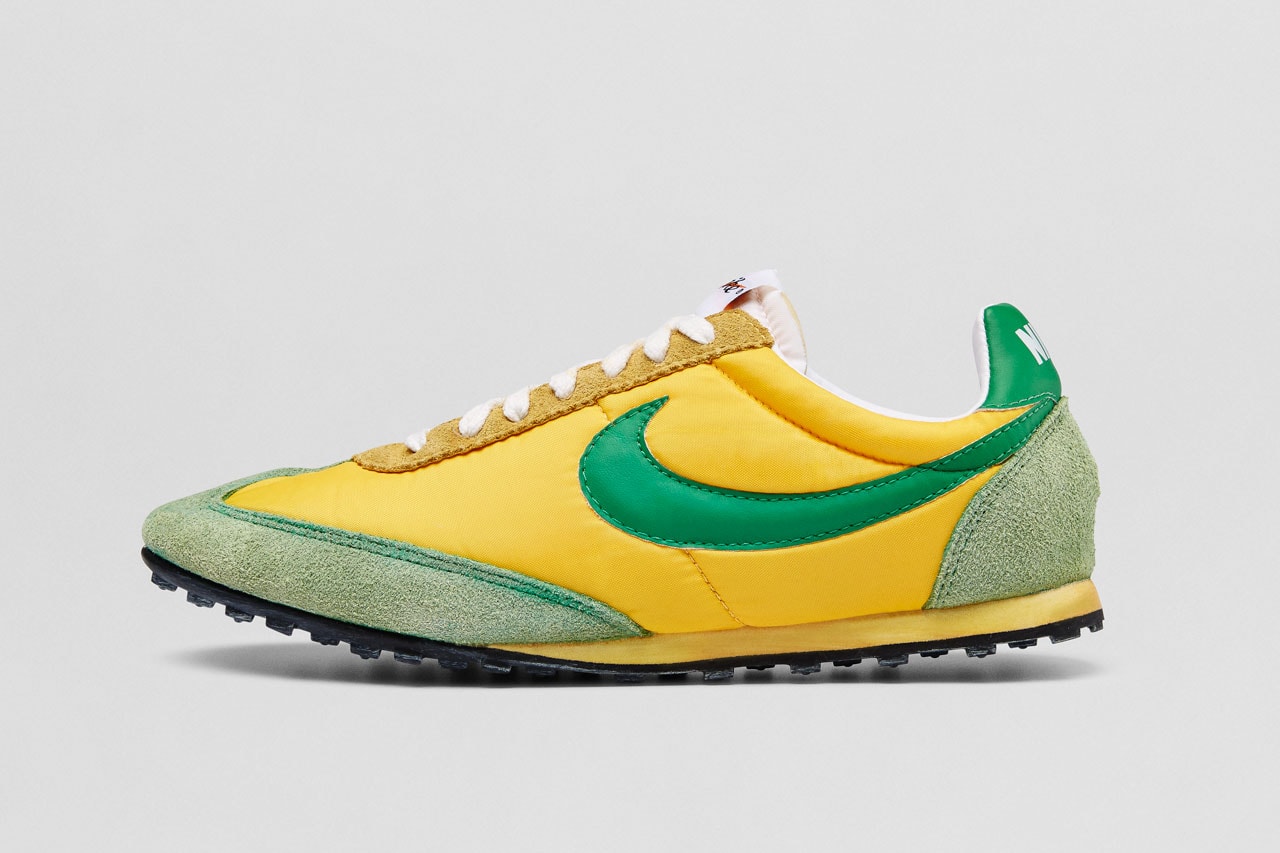 8 of 19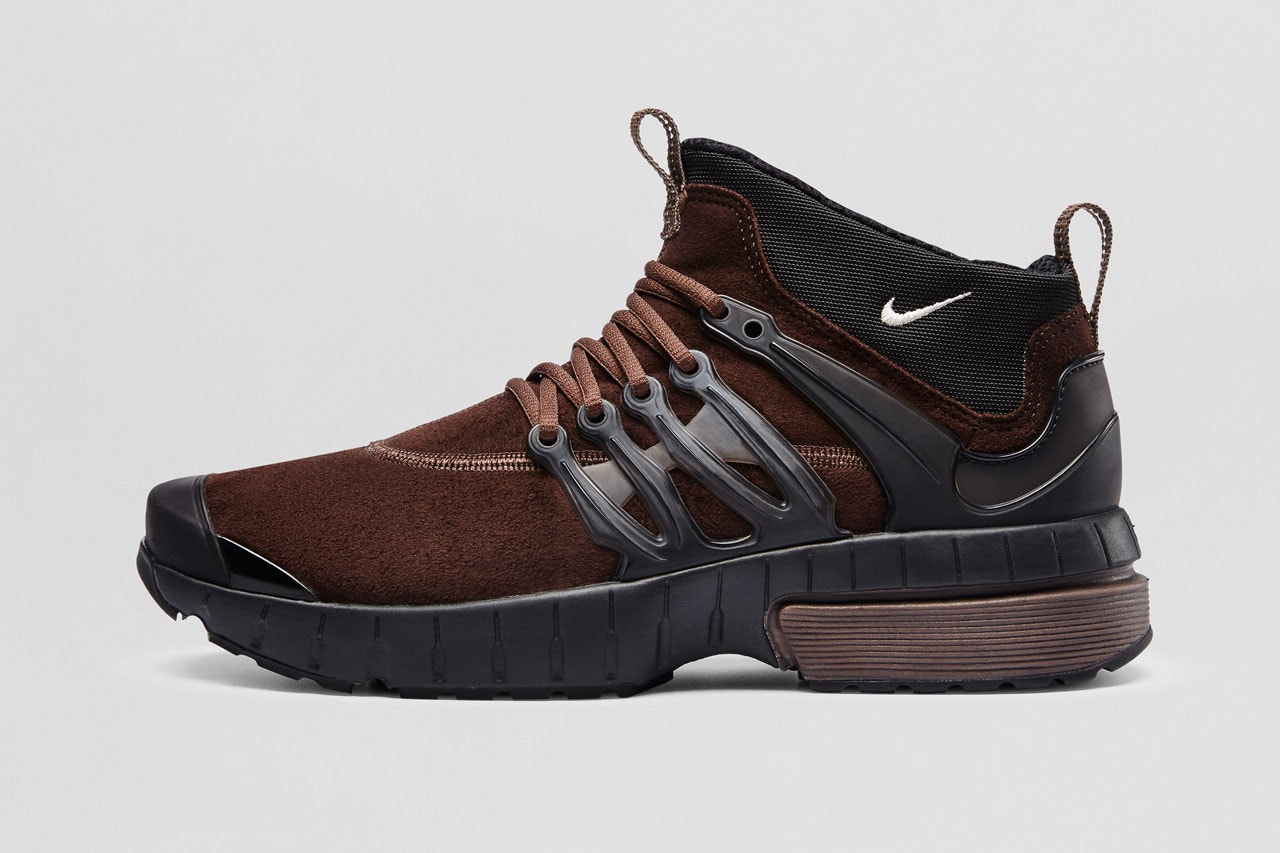 9 of 19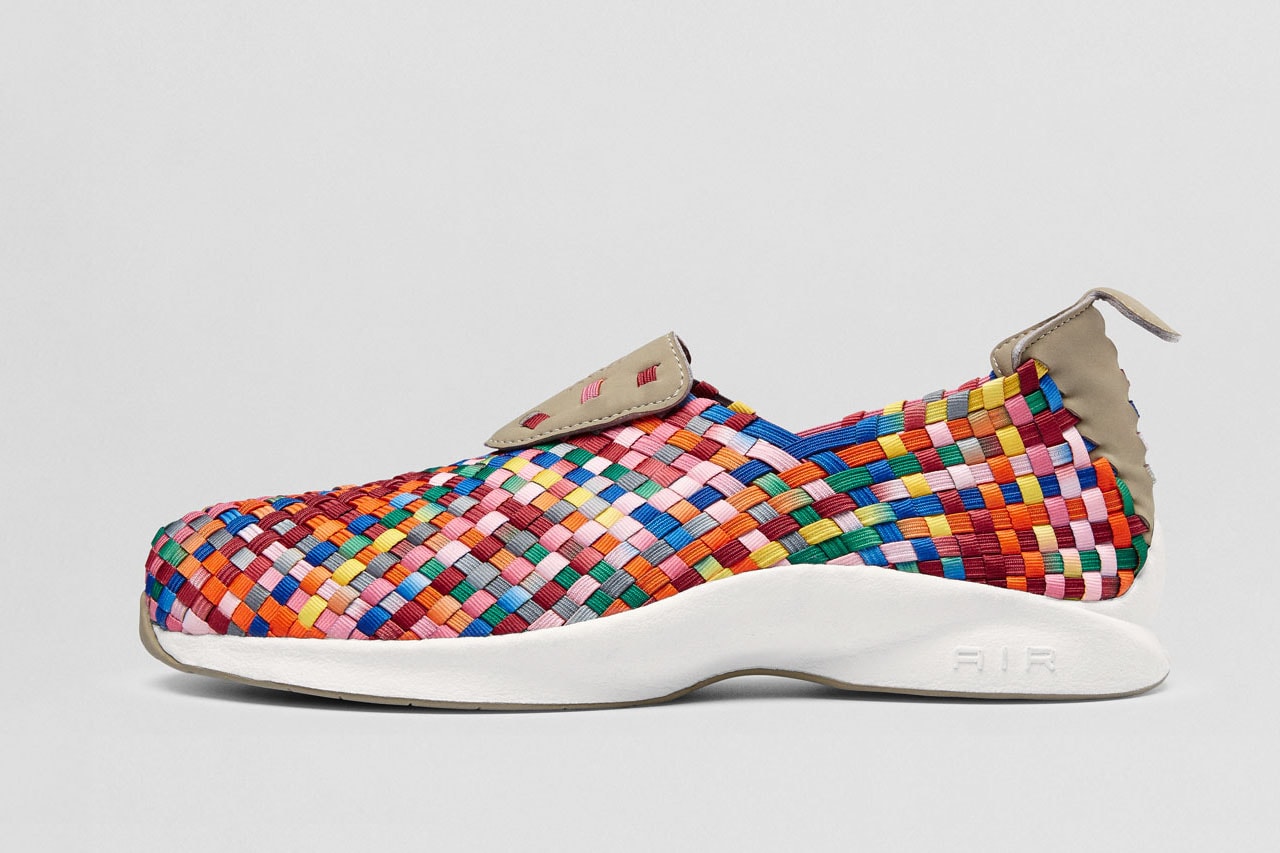 10 of 19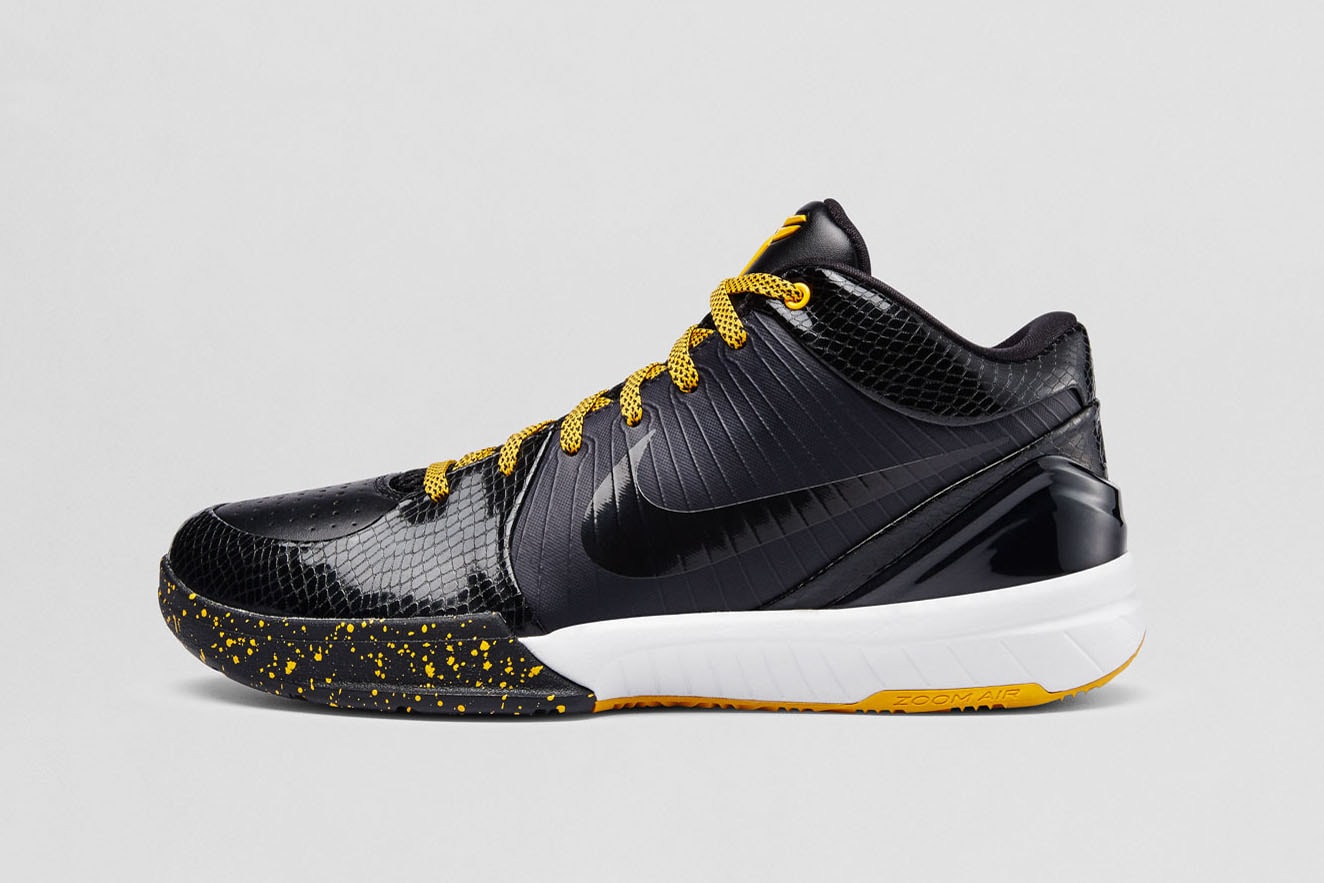 11 of 19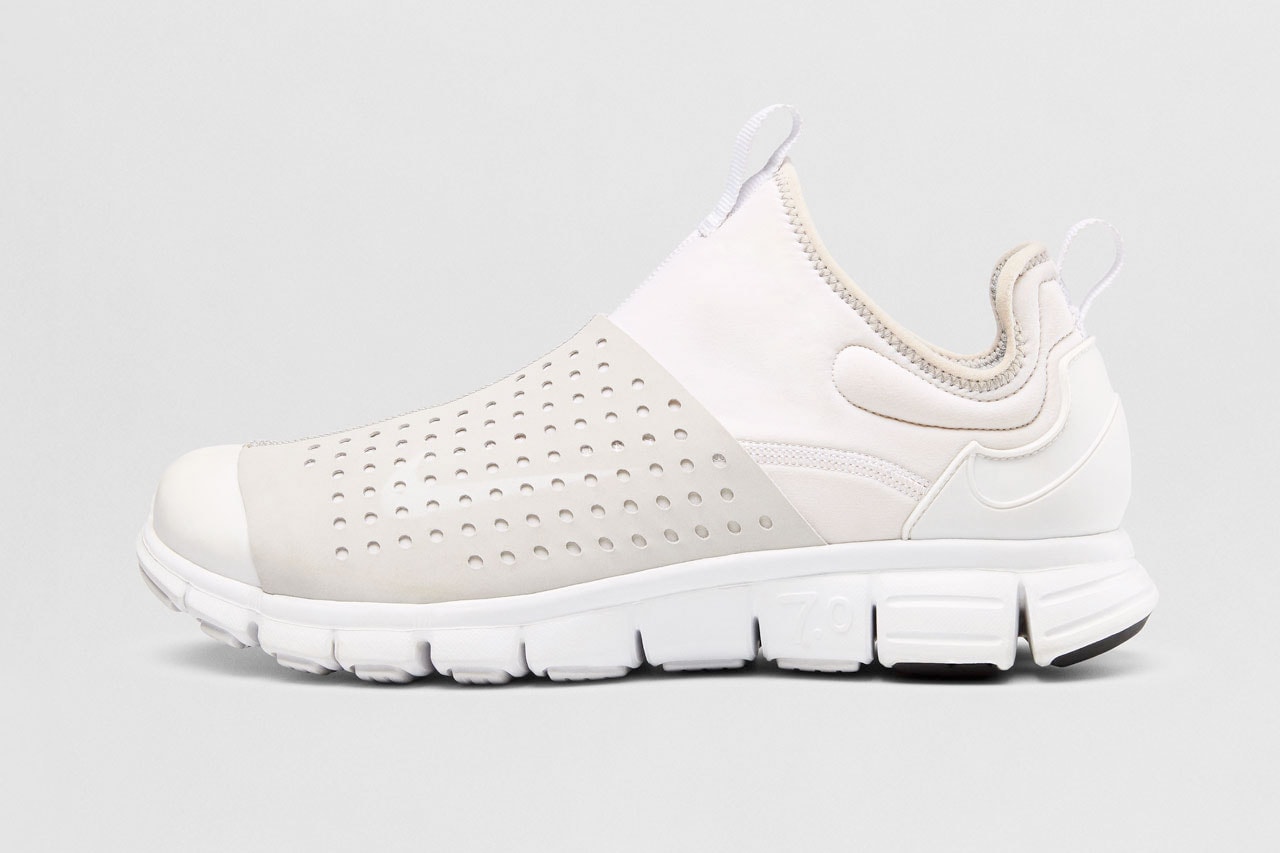 12 of 19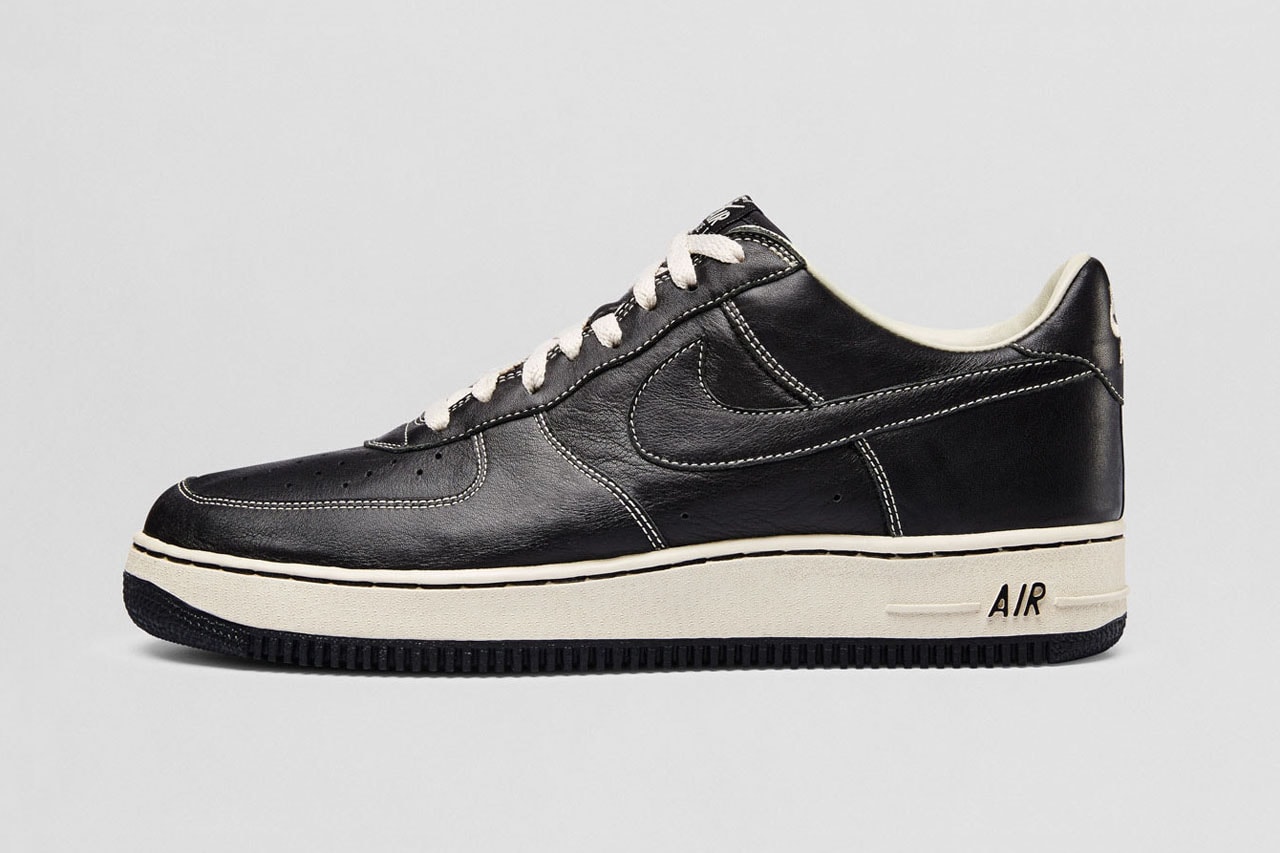 13 of 19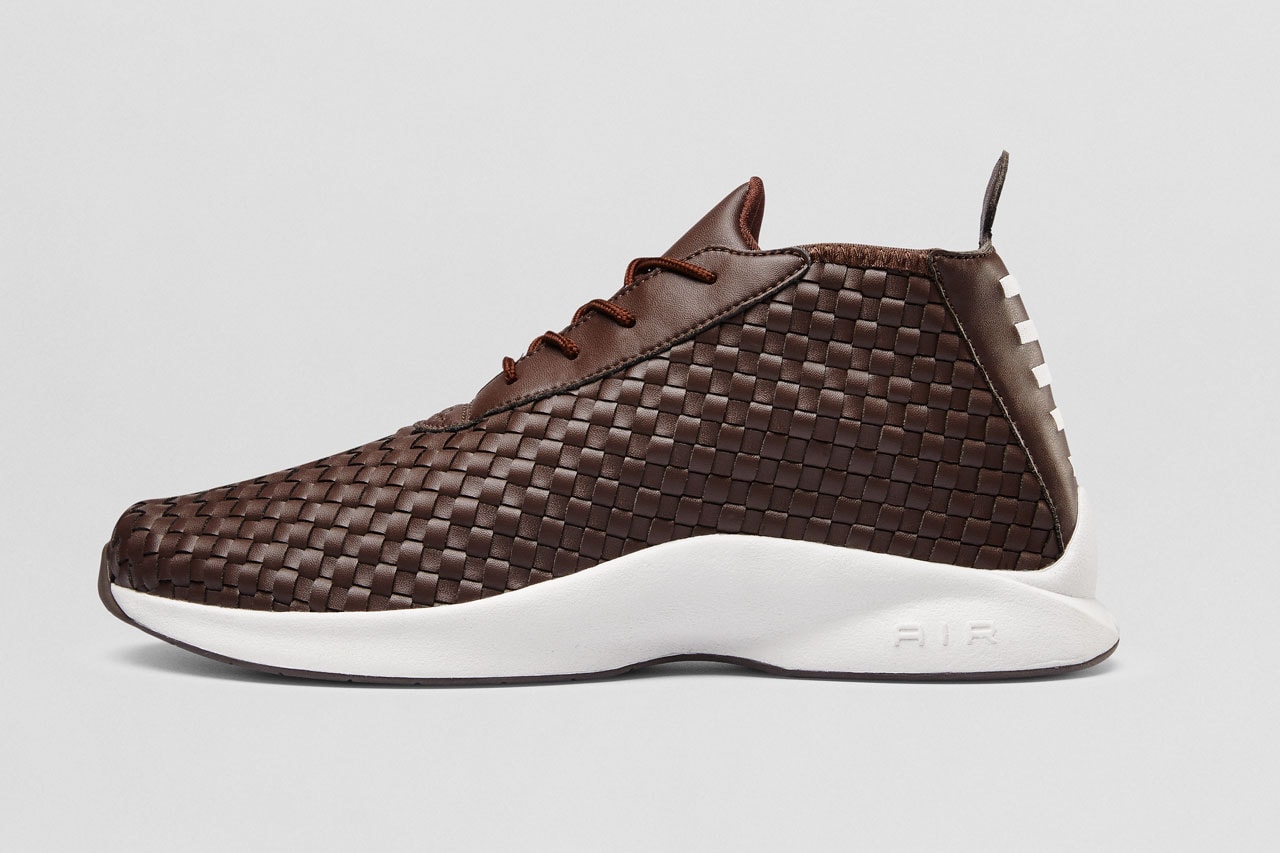 14 of 19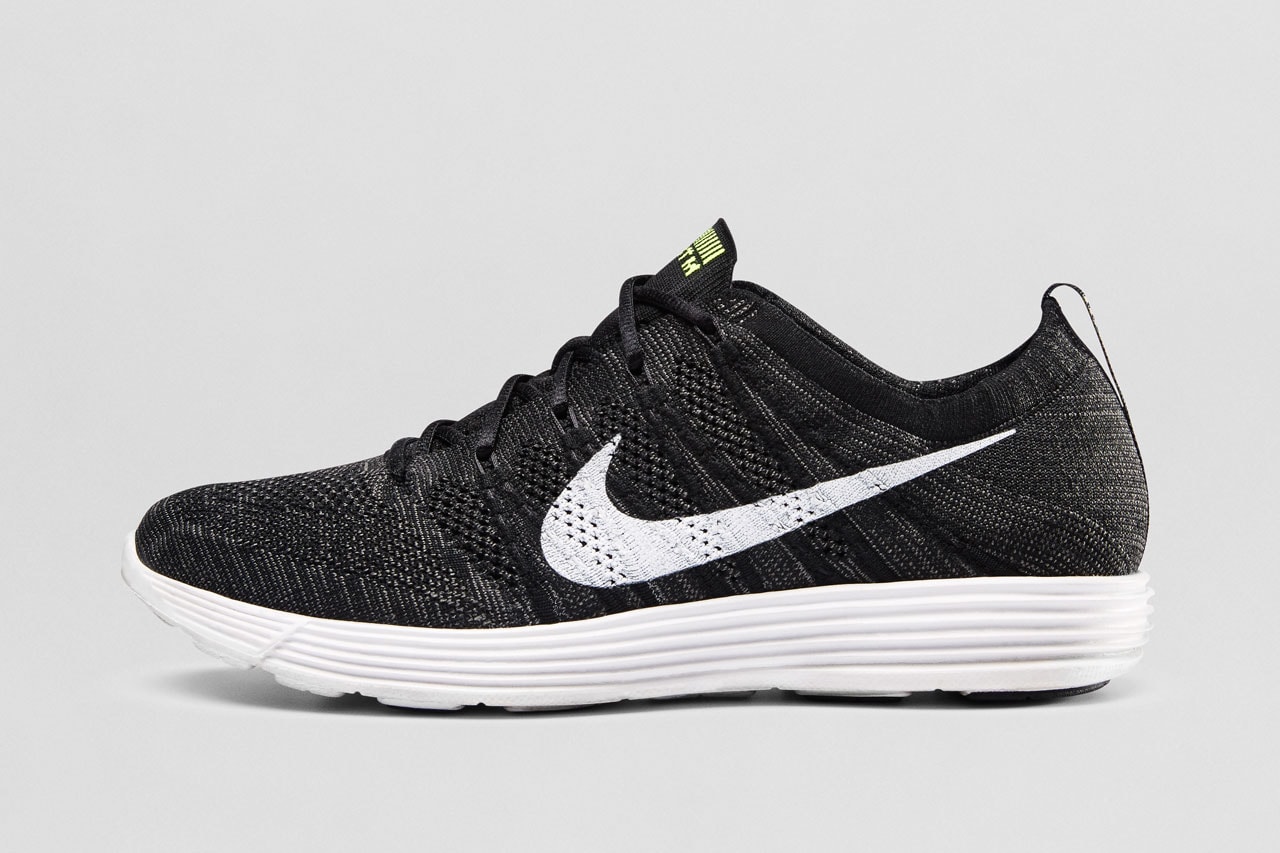 15 of 19
16 of 19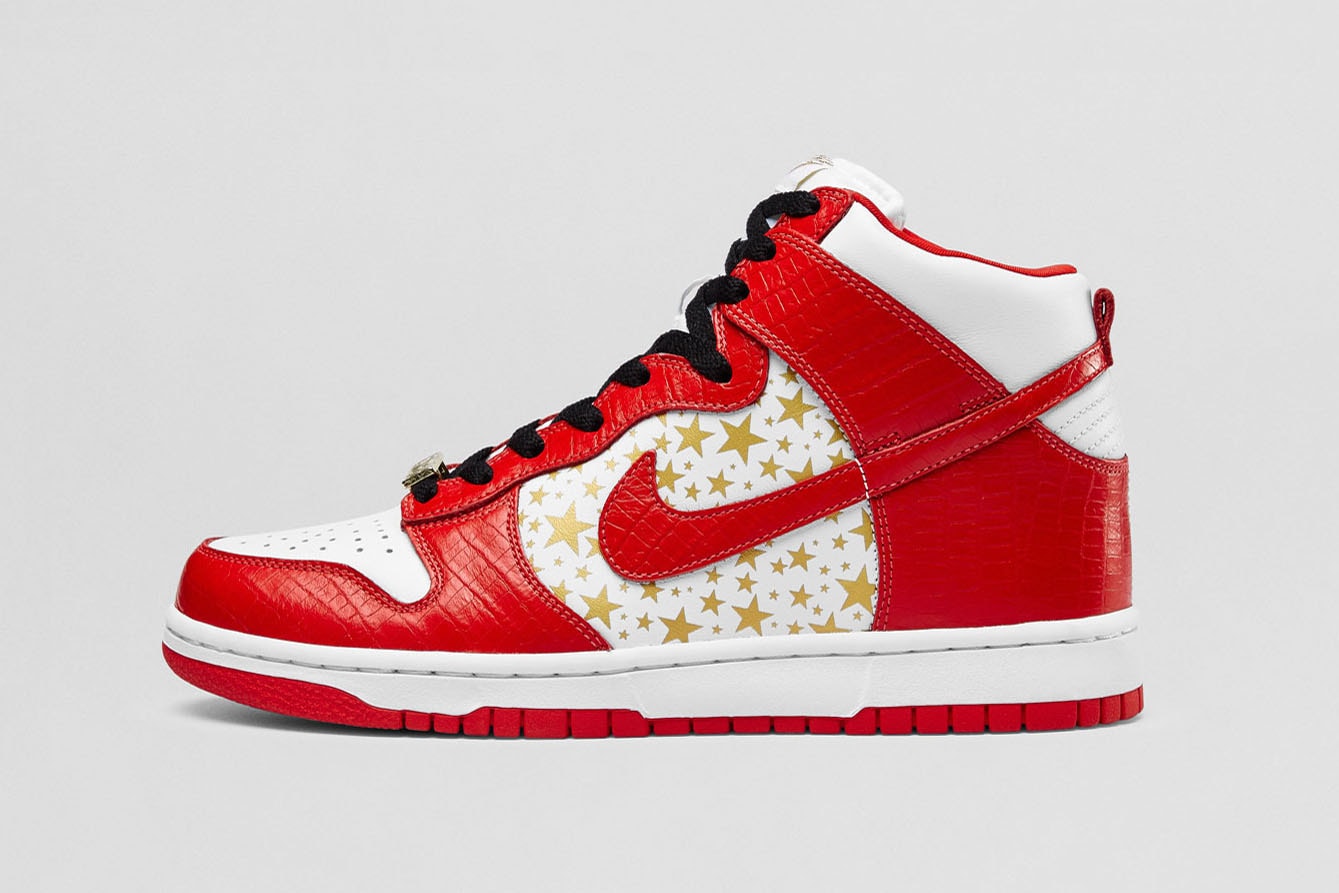 17 of 19
18 of 19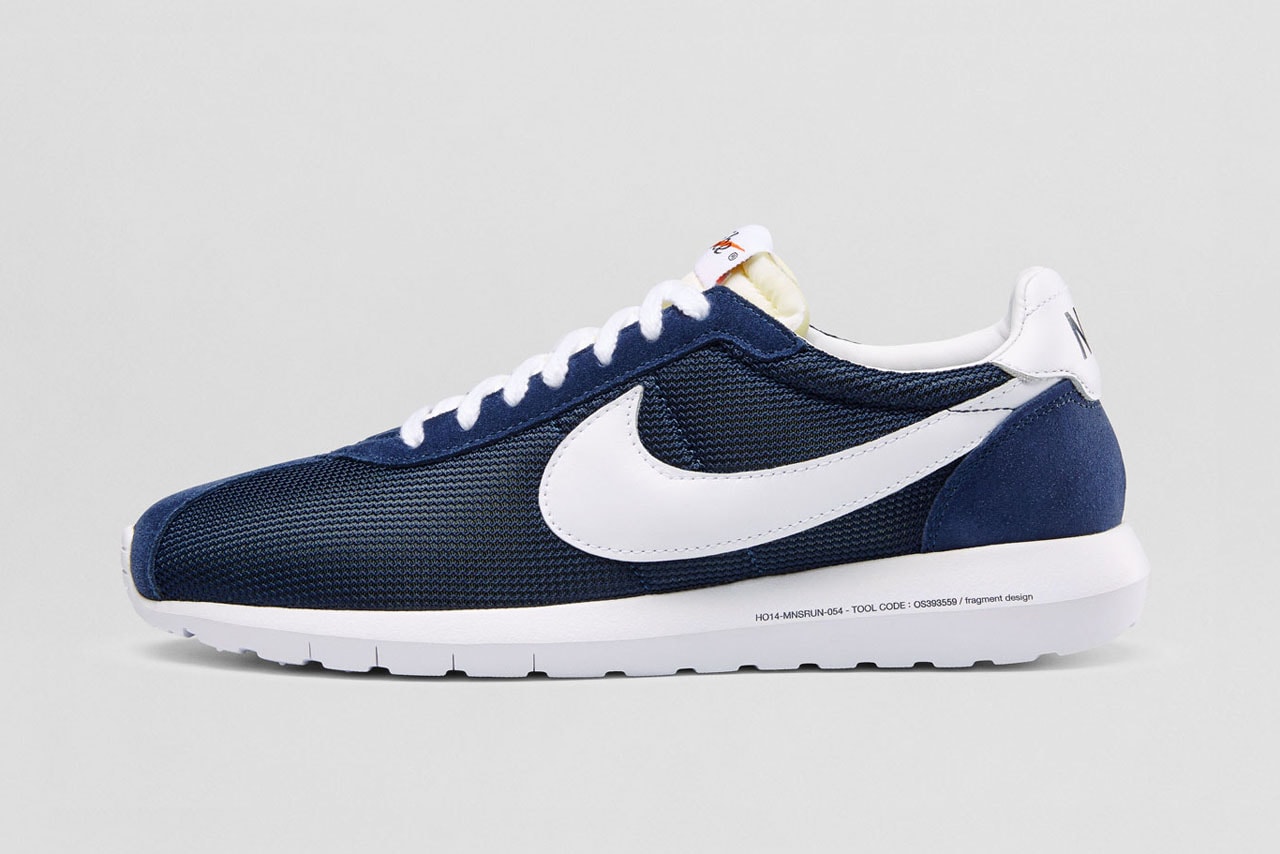 19 of 19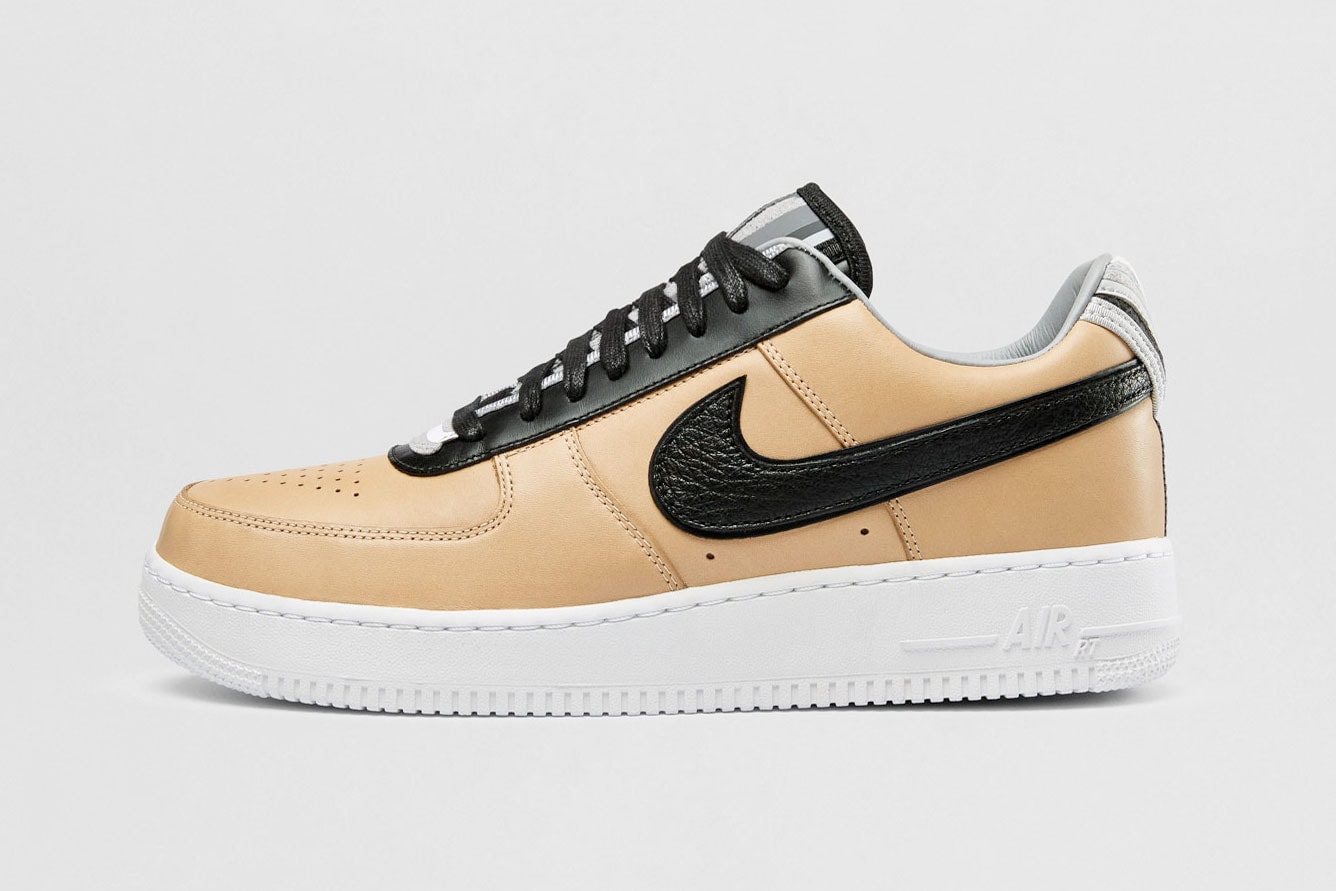 ---
Fraser Cooke: Curating Culture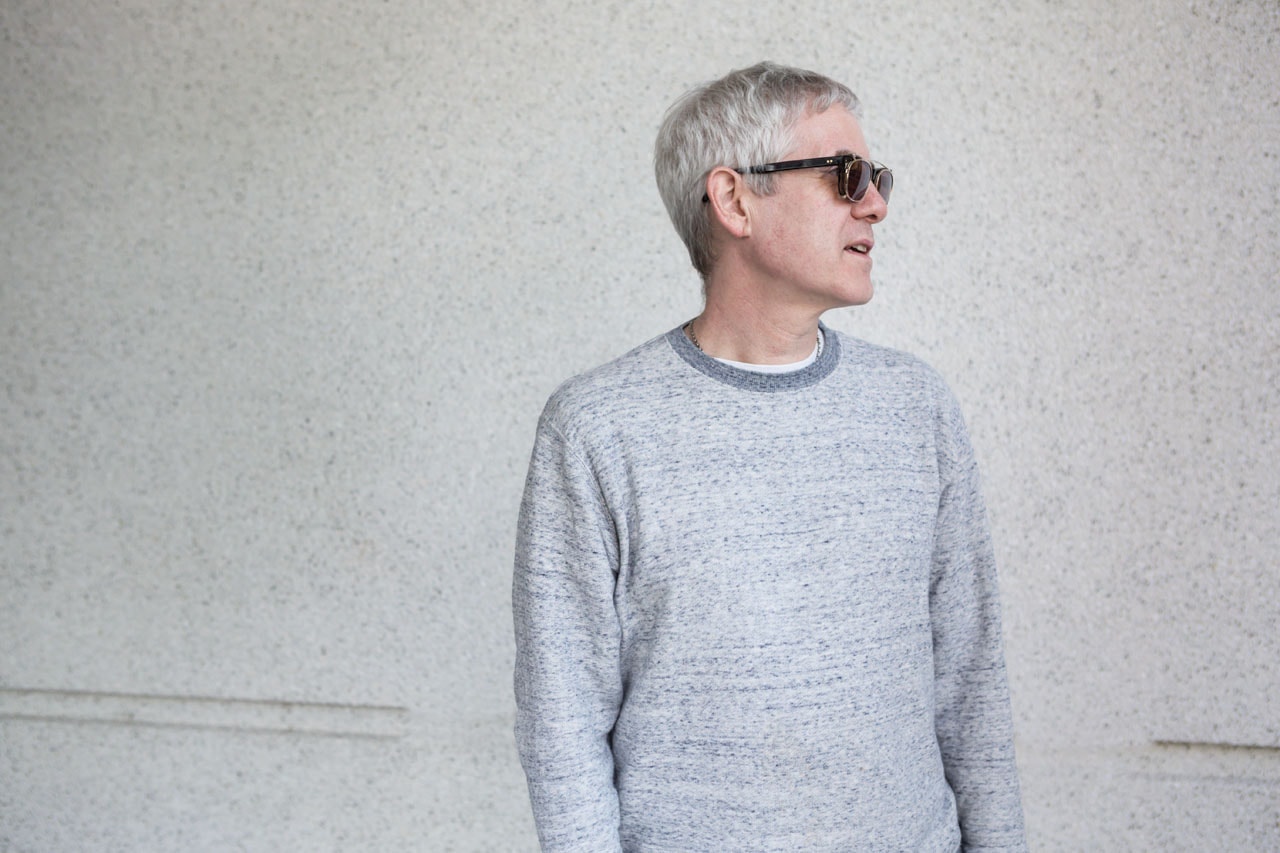 What is your role at Nike and what does it entail?
I'm currently the NikeLab Global Product Director. Put simply, the role entails staying curious and keeping your eyes and ears open to those who are enriching culture and excelling in or pushing the envelope of creativity, design and art. Staying immersed within that world is key. I, along with a passionate team of people based in key global cities, help cultivate relationships and create projects that fuse Nike's sport and innovation DNA with partners from the creative community who share our passion for exploring new possibilities.
What has been so alluring about Japan for your creative process?
Japan is a place where people not only value aesthetics and design, but also have an insatiable curiosity to go deeper into the story behind whatever subject or subcultural topic they are examining or participating in. There's not a halfway or surface mentality there and that appeals to me.
I've been going to Japan for over 17 years and of course live there with my wife, who is Japanese. I've always been quite fascinated by the way the Japanese take things from outside their own culture and reinterpret them. The UK is similar in that regard, although the Japanese way is to sometimes deconstruct, but to always refine and perfect things to an extent that is second to none. That's interesting in terms of the creative process.
London, New York City, Los Angeles and Paris are all equally interesting in other ways, so I travel constantly and have even lived in some of those cities. I don't think Tokyo is an ultimate place or better than other cities. It's just where I am now and the distance from my own culture can allow for a certain amount of breathing room to think and filter the information coming in from all around, especially in today's crowded digital culture.
How do you view Japan's contributions to the realm of sneaker design and culture?
Tokyo is definitely the first place after New York City that really embraced sneakers and the roots of the special color/material edition phenomenon. In Japan, people like to have special limited editions of everything, from chocolate bars to cars to hamburgers, so there's a fast turnaround of ideas to keep things exciting. There's also an appreciation and willingness to embrace the new.
Conversely, I believe the Japanese also drove the heritage retro trend more than many other places due to their fascination with authenticity and their sharp eye on subculture, and the indicators that convey a belonging to a group or mindset. For example, the first retro Nike Dunks in special colors was a Japan thing. The Nike Woven was embraced here enthusiastically as well.
I believe that the approach that someone like Hiroshi Fujiwara takes, epitomizes the Japanese skill in identifying true icons, new or old, and refining and tweaking them, while still being very current and timely in doing so. He has an innate skill and intuition in that regard. Also, although he's very internationally-minded, I don't think that approach – which is really quite subtle and definitely unique to him – would have come from any other place.
Japan, and Tokyo in particular, has definitely played a key role in creating some of the subculture and style codes that we now take for granted, and that are represented all over the world.
What are some of your favorite collaborations done of recent times?
One of the benefits of being involved with so many different collaborations is that every day at work is different. I'm constantly exposed to a number of fascinating ideas and people. So it's daunting to have to choose a favorite.
However, two projects that personally stand out over the years are the ones we've done with Jun Takahasi and Riccardo Tisci. Jun has been an incredible partner in bringing the performance running Gyakusou collection to life. This has been a true collaboration in the sense that we've blended our leading Nike innovation and unique knowledge of athletes with Jun's aesthetic sensibility. But that hasn't been Jun's only contribution. He's a true runner and wear tests the product himself. He also has inspired many others to run, which of course is something near and dear to us at Nike.
In regards to Riccardo Tisci, it was exciting to work with a contemporary cultural icon who genuinely loves sport and the brand. Not only is Riccardo one of the industry's most respected creative directors and designers, he also has an authentic emotional connection to Nike. This enthusiasm was apparent at every stage of the process. He was thrilled to be able to use one of our most iconic sneakers as a blank canvas. His vision brought the Air Force 1 to a new place, but it was his reverence for the shoe that made sure the project remained grounded in sport and our heritage.
How have things changed since you were first brought on board to oversee this aspect of "Energy" other than just your titles?
To be quite honest, things have not changed all that much because the process that goes into finding a creative partner to work with hasn't changed. As I've mentioned, people, trends and technologies change over time. But finding a creative partner to collaborate with who can help bring our work to a new place will always be the brief, no matter if I'm in year one of my role or year 10.
The above editorial is featured in HYPEBEAST Magazine Issue 10: The Alliance Issue, available at select stockists worldwide