Apple Unveils the Beats Pill+
The Pill gets an Apple-led overhaul.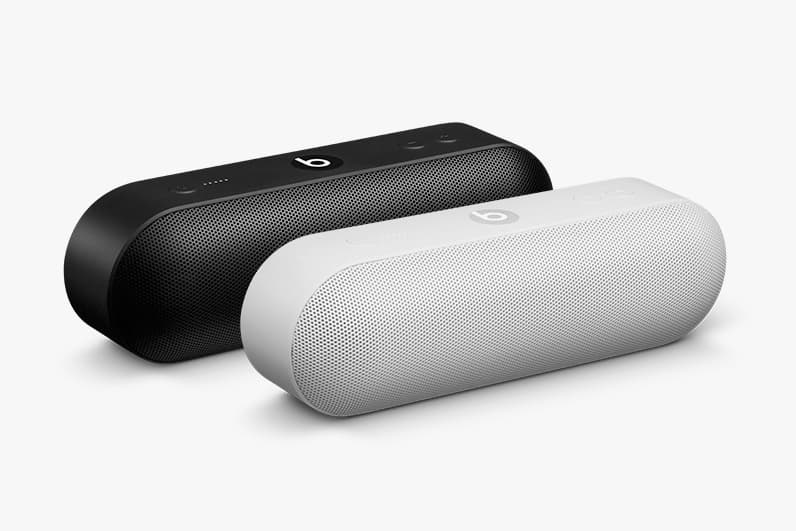 Apple already gave Beats' headphones a color update back in April and now the Cupertino tech giant is giving the Beats Pill a complete overhaul with the introduction of the new Beats Pill+. Crafted in both black and white with a redesigned exterior, the Pill+ is Beats' first brand new product since its acquisition. Larger than the original but smaller than the XL and weighing 1.5 pounds, the new design features two-way crossover stereo technology and includes two custom-designed woofers and two tweeters for a sound infinitely superior to the original. Other updates see volume and pairing buttons on the top, a metallic Beats logo that doubles as a play/pause button, Lightning charging, 12 hours of battery life, and a downloadable companion app — for both iOS and Android — for operation.
The Beats Pill+ will be available in November at select retailers for $230 USD.