The Design Fellow with Jason Mayden: The Last One's Standing
"It's beauty in the struggle homie, ugliness in the success I grew up in the city and though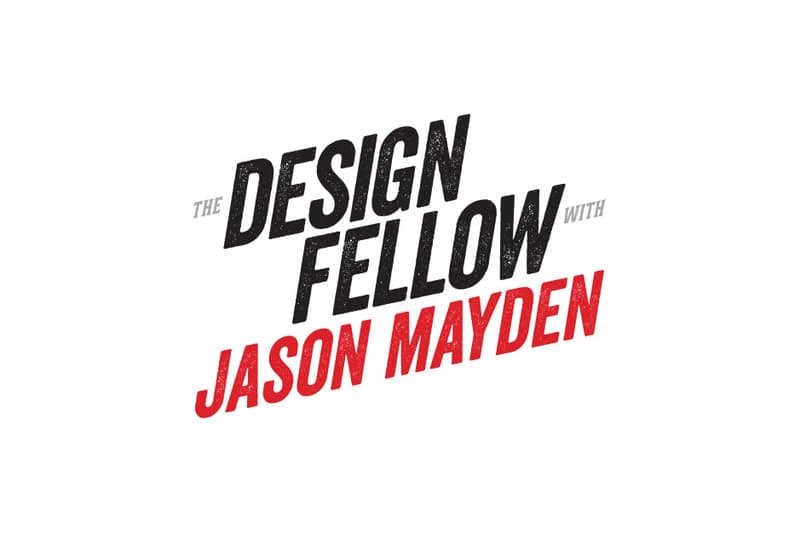 "It's beauty in the struggle homie, ugliness in the success I grew up in the city and though sometimes we had less / Compared to some of my people down the block man we were blessed / Hear my words or listen to my signal of distress." — J. Cole, "Love Yourz" from the album 2014 Forrest Hills Drive
Empathy can be regarded as the act of understanding someone else's journey. The highs, the lows, the victories, the losses are what define a person in a world that's ever changing. According to Webster's Dictionary, empathy is emphatically defined as "the ability to understand and share the feelings of another." However, in the field of design, empathy is the first step in a process known as "HCD" or simply put, Human Centered Design. Over the course of the next few posts, I will share with you — the reader — the tools, definitions and methodology that serve as a foundation of the HCD process. Think of it as a 10-part Stanford education, that can be leveraged to find deeper insights that lead to more meaningful design solutions. To understand the HCD process, we first must look at where design has come from and where design is headed.
Over the course of design's lifespan it has shifted from an industry focused on "problem solving" to an industry insatiably driven by "problem finding." This shift is clearly obvious in products such as Nest, that has discovered according to their website that, "Most people leave the house at one temperature and forget to change it. So the Nest Learning Thermostat learns your schedule, programs itself and can be controlled from your phone. Teach it well and the Nest Thermostat can lower your heating and cooling bills up to 20%." Through the use of machine learning and simple empathic observation skills, Nest seemingly creates in-home efficiencies that lead to a reduction of overall energy waste and consumption. This noble idea passes on the benefits to its consumers through a comfortable steady temperature and a reduction of expenses by up to 20%.
---
---
We all can agree that this is sheer brilliance but one could beg to ask if we are moving away from the need for creative people in the process of creating products, services and experiences. The short answer is, no. However as technology evolves in the near future, we are a significantly long way away from replacing the role and importance of creativity. Oren Etzioni, CEO of the Allen Institute of Artificial Intelligence captures this poetically when asked will machines replace humans in the workforce by saying the following: "Even if in some distant future robots take up half of our jobs, designers will be the last ones standing." In short, a machine cannot feel and discern in the same way that a person can. A machine can not react to the world by creating relevant concepts and a timeless aesthetic that soothes the savage beast that is at the core of our human nature.
---
"However as technology evolves in the near future, we are a significantly long way away from replacing the role and importance of creativity."
---
Empathy, as we discover, is the tiebreaker between human ingenuity and computing power. It can and should be the most dangerous weapon in the designers' arsenal of creative weapons that can be chosen to surprise and delight the masses for generations to come. To understand how to use empathy as a weapon in your creative endeavors, one must first look deeper at the methodology of Human Centered Design. HCD, as described by George Kembel, global director and co-founder of Stanford University's d.School, "is a methodology and a mindset that you can apply to nearly any challenge or endeavor in any industry. You can use HCD to develop innovative solutions, that include products, environments, processes, policies, experiences, and more. Most importantly, HCD is something you have to experience in order to make it a part of your life." At the d.School, we have discovered that in order to fully understand the power of HCD, there needs to be a shift in an individual's mindset. So we've created a list of seven core principles that form the foundation of a Mindset Manifesto.
1. FOCUS ON HUMAN VALUES
Understand and respond to the needs and feelings of the people you are designing for.
2. COLLABORATE RADICALLY
Bring together innovators with varied backgrounds and functions to enable breakthrough insights and solutions to emerge from diversity.
3. BIAS TOWARDS ACTION
Human Centered Design and Design Thinking is more about doing than thinking. Take action.
4. SHOW DON'T TELL
Communicate with pictures, sketches, physical objects and Human-Centered stories. As Fabolous would say, "You should make more moves and make less announcements."
5. EMBRACE EXPERIMENTATION
Prototype everything! Not just your solutions, but also your process, your point-of-view, your techniques and if you're reading this article, your next outfit. Architecting a fresh look does not happen on accident.
6. BE MINDFUL OF PROCESS
Know where you are in the design process, what methods to use in the that stage, and what your goals are.
7. CRAFT A POINT OF VIEW
Produce a coherent vision out of a messy problem. Frame it in a way to inspire others and to fuel ideation. From these principles, we discover that empathy and observation are the most critical parts of finding unmet needs. Those two principles serve as the foundation of a successful Design-Thinking process and they will be what we use in the next few exercises. For those of you that may be unfamiliar with the Design-Thinking process, it is an approach that centers on identifying and solving challenges for impactful and innovative change. A simple framework of Design-Thinking has two components: process and mindset. The process, when used correctly, has five phases that should be leveraged by the designer to create breakthrough solutions to newly discovered problems:
Empathize
Define
Ideate
Prototype
Test
---
In my next post, we will dig deeper into the empathy phase, apply it to an actual design exercise and begin to practice and master the process of HCD. It is my sincere goal to share with you — the reader — the knowledge, vocabulary and processes to succeed in today's creative economy. If you have questions or comments about HCD and/or Design-Thinking along the way, feel free to reach out to me via Twitter.
The Design Fellow is a monthly series by former Jordan Brand Sr. Global Design Director Jason Mayden and current lecturer and fellow at Stanford University's Hasso Plattner Institute of Design. TDF will cover the worlds of design, higher education, sports, street culture, and the various interdependencies of them all through the eyes of Jason.