DJ Neil Armstrong Presents: A Dinner & Mixtape
DJ Neil Armstrong, is celebrating his 40th birthday by combining his passion for food and music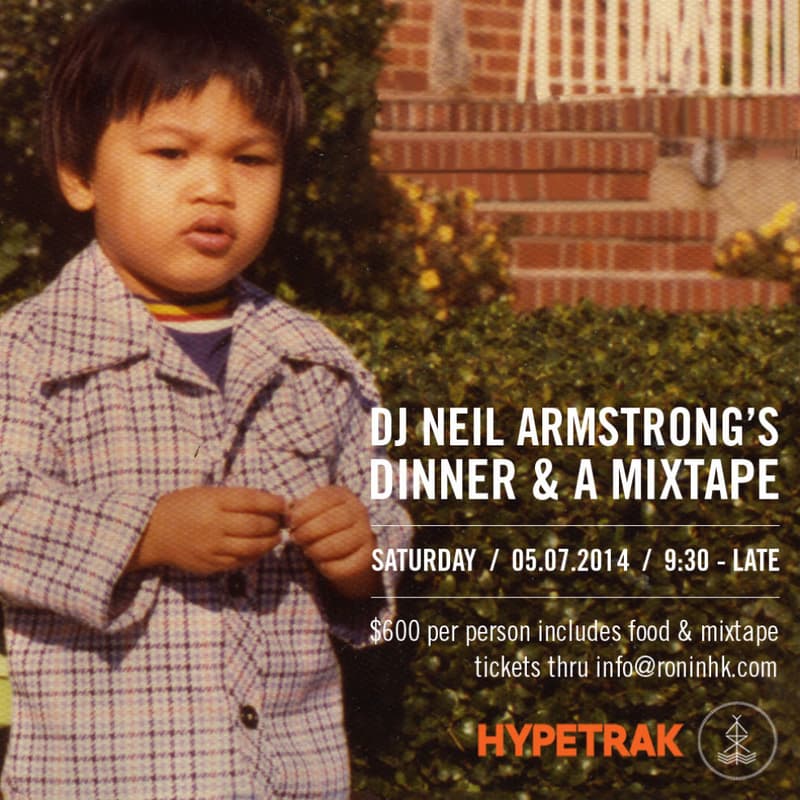 DJ Neil Armstrong, is celebrating his 40th birthday by combining his passion for food and music through a worldwide event called Dinner & A Mixtape. Set to take place in New York City, Los Angeles, San Francisco, Atlanta, and Hong Kong, the famed DJ joined forced with RŌNIN to host the Hong Kong leg of this tour. For one night only in Hong Kong, guest's will experience the debut of Armstrong's latest mixtape called Original5 and enjoy RŌNIN's signature menu items as well as some special surprise dishes prepared by Chef Matt Abergel. HYPETRAK will be live-streaming this unique celebration of good music, good food, and good people.
Armstrong initially gained notoriety for his mixtape projects, which showcase his DJ skills as well as his vast eclectic knowledge of music. The first mixtape he made was called Original which eventually spawned an entire series. He also served as JAY Z's former tour DJ, and was a member of the NYC 5th Platoon DJ crew, and adidas Global Ambassador.
The Hong Kong edition of 'Dinner & A Mixtape' will take place at RŌNIN on Saturday July 5 from 9:30 p.m. till late. Tickets are sold out.