Timberland Mark Makers: A Day With Adam Gallagher
"Style is such a feel good thing" After partnering in the launch of Timberland's Spring 2014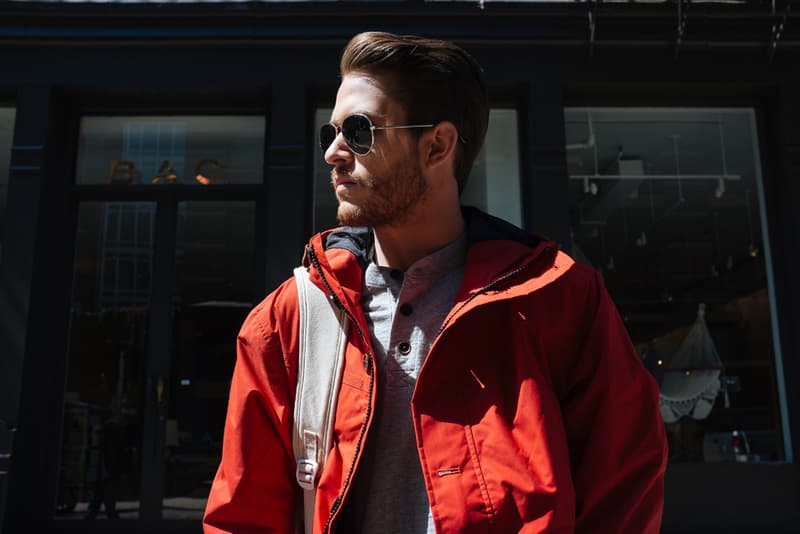 1 of 14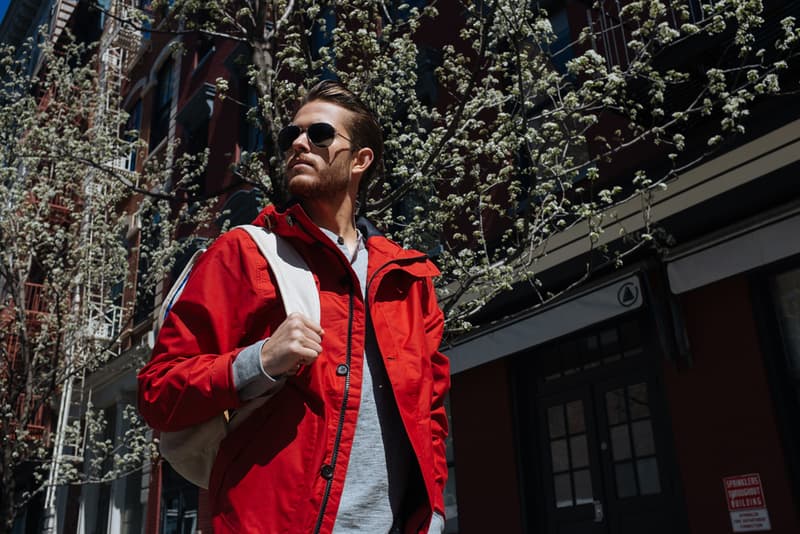 2 of 14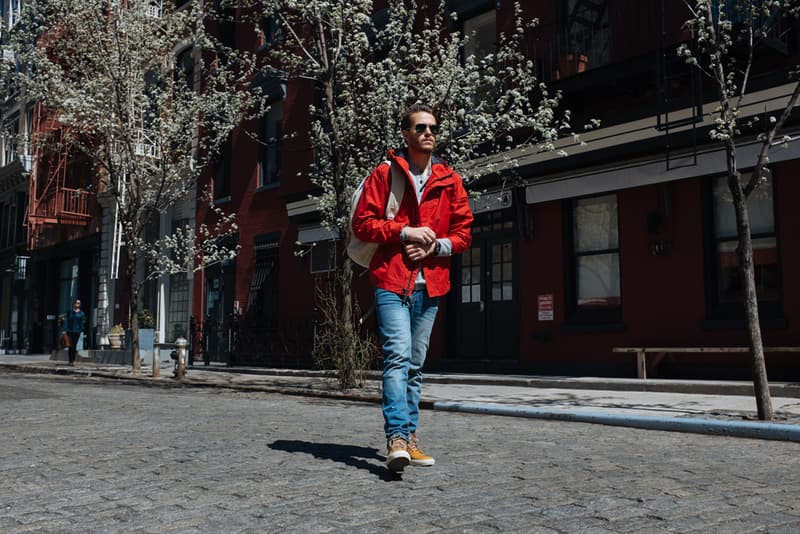 3 of 14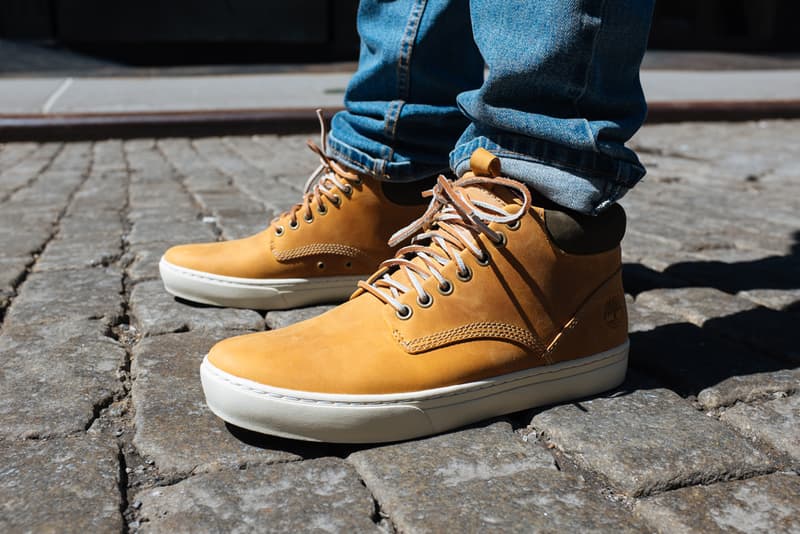 4 of 14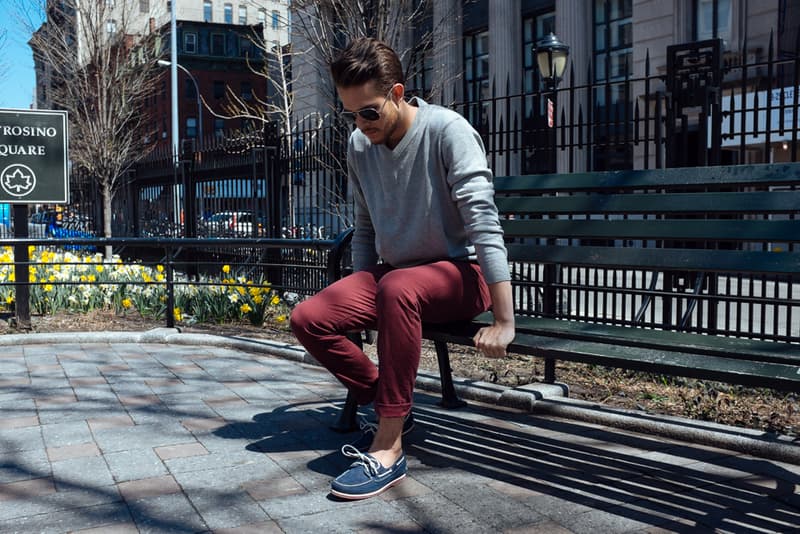 5 of 14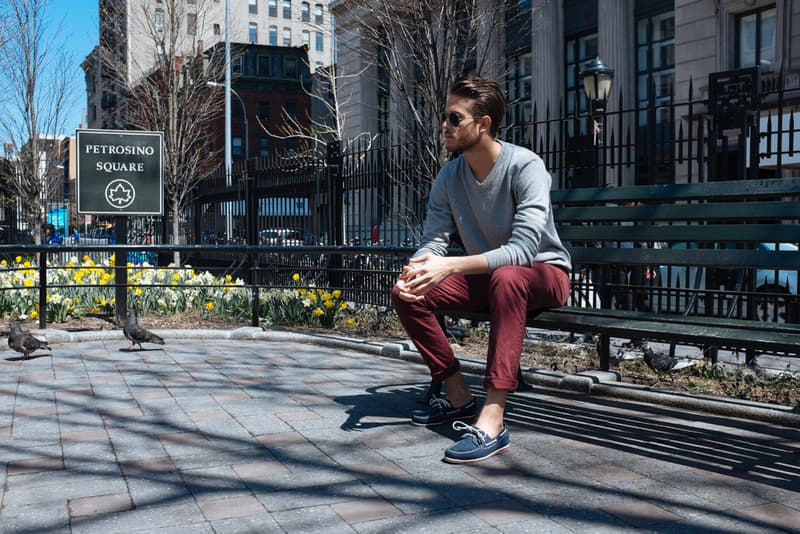 6 of 14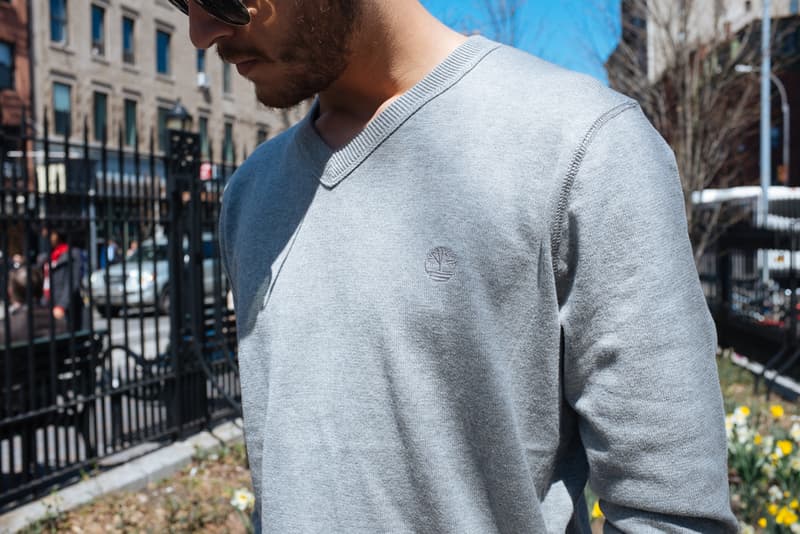 7 of 14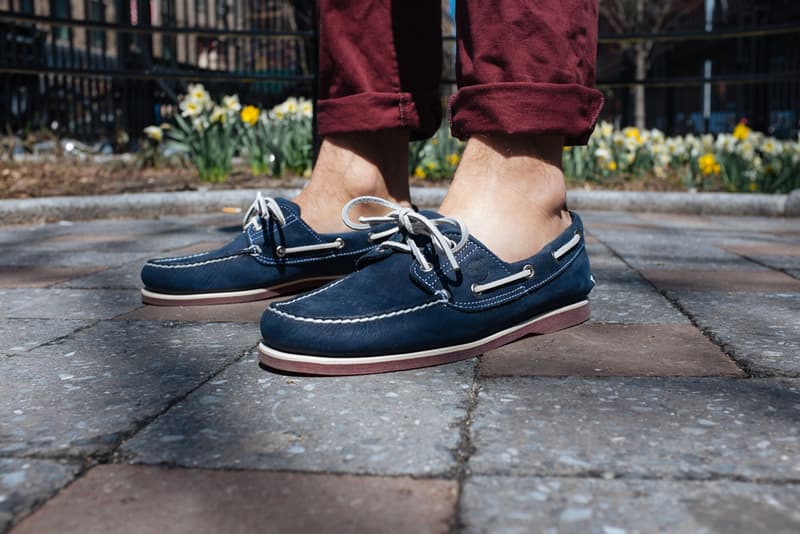 8 of 14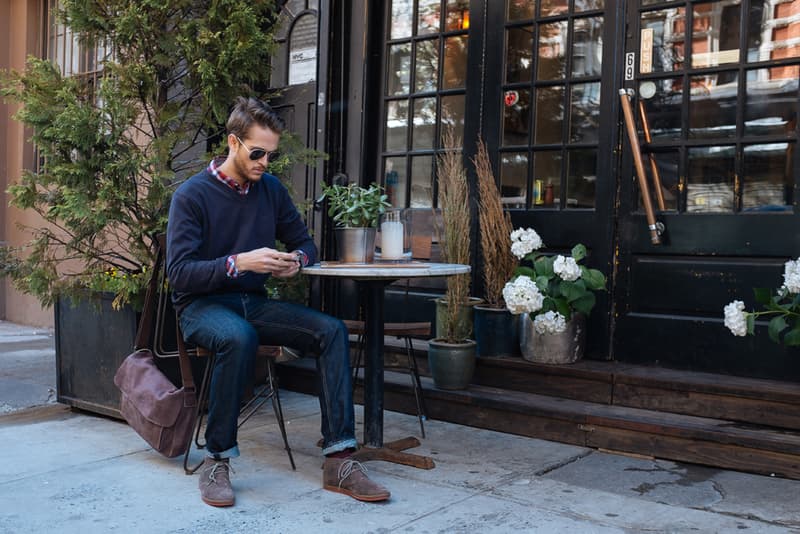 9 of 14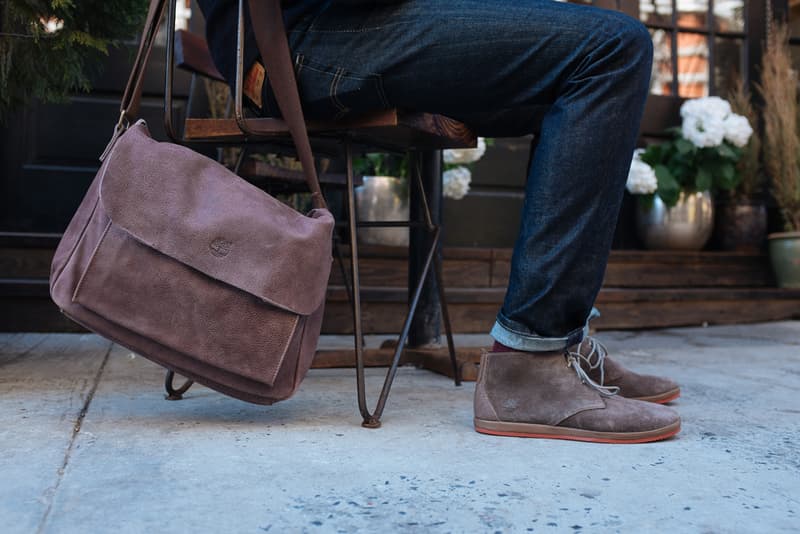 10 of 14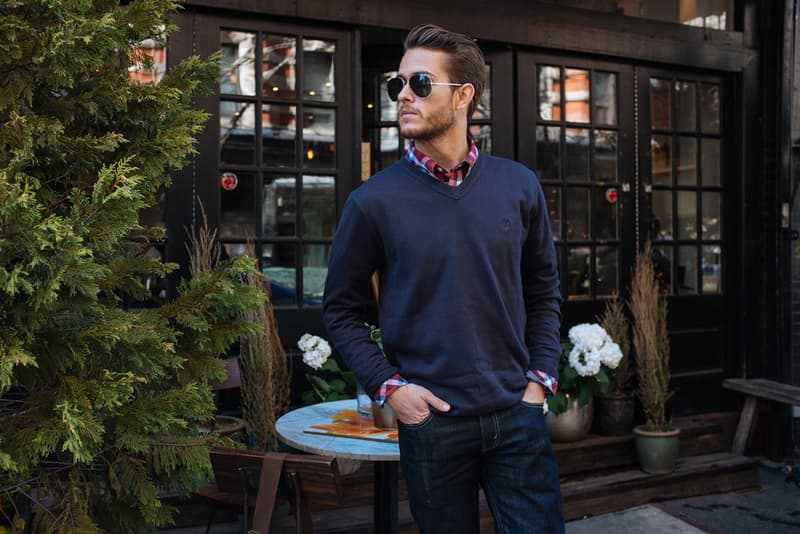 11 of 14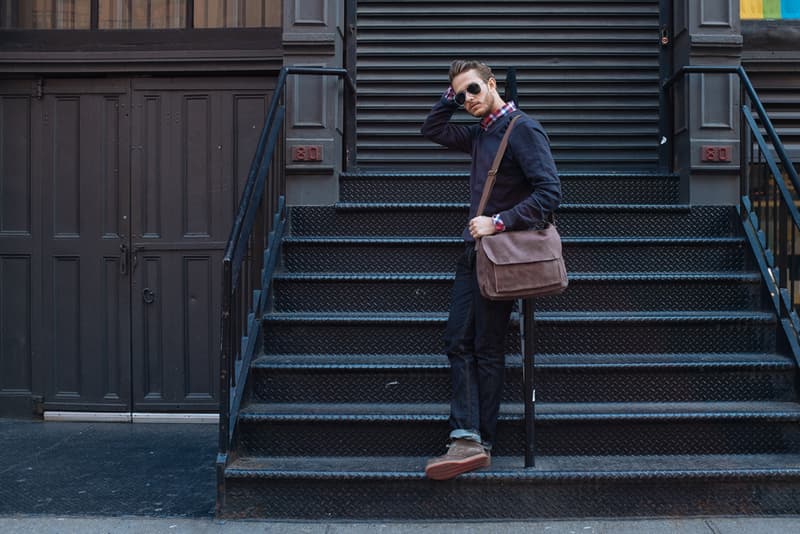 12 of 14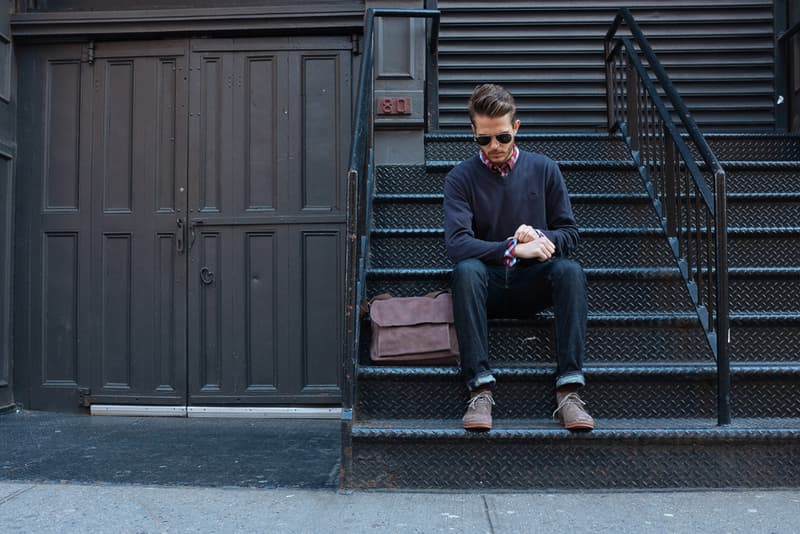 13 of 14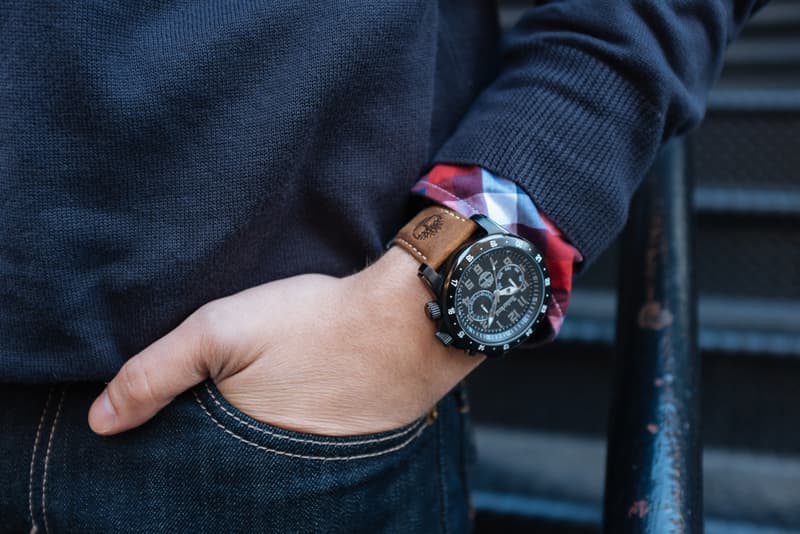 14 of 14
"Style is such a feel good thing"
After partnering in the launch of Timberland's Spring 2014 collection, Mark Maker Adam Gallagher appears in a new set of images captured this spring in New York, his newly adopted hometown. We caught up with Adam to learn more about him and what influences his style. Comfortably clad in a few items from the spring Timberland lineup, Adam starts out with a street-ready look highlighted by a bright red Wharf bomber and classic wheat cupsoles before shifting to a more laid-back take on spring in navy boat shoes. Lastly, he combined an understated mix of navy, red plaid and a pair of muted brown Woodcliff leather chukkas.
As a Timberland Mark Maker, Gallagher shared his journey writing about fashion and how he came to work with the iconic brand.
---
Collaborating with Timberland and Having Unique Perspectives
Who are you and what do you do?
My name is Adam Gallagher, I'm the founder and editor of IamGalla.com, a menswear and travel blog. I started it when I was 17 years old, and it's kind of grown into my full-time business. I've tried to grow it slowly, you know, baby steps, and I'm really happy with where it is going.
What in your background initially spurred your interest in fashion and blogging?
When I was in high school, I got the award for "best dressed." I kind of felt obligated to do something with it. I grew up in Southern California, and there weren't a lot of opportunities to pursue fashion or any type of fashion marketing. Naturally, I took to the Internet and started a blog. I would say that since a young age, I naturally wanted to do something in fashion.
What do you think about the recent trend of Timberland Classic 6" boots making a comeback?
That's funny, I was just talking about those boots with somebody. I think it's a really strong anchor to the brand's heritage. They're really masculine and pair well with jeans. They're definitely more East Coast than West Cost.
How did the project with Timberland initially develop?
Previously, they had teamed up with Natalie Suarez of Natalie Off Duty, who's also a friend of mine. And the work turned out great. As we were talking, they also told me that Olivia Lopez of Lust for Life would be featured this Spring.
Growing up, coming from California, I loved their boots a lot and their boat shoes so there were a lot of good signs that pointed to working together.  So it was very much of an organic pairing.
What are your favorite Timberland styles?
The jacket and the boots are my favorites, the ones that are in my Essentials. The cupsole take on their classic boot is a nice twist, more connected to my own style.
When you hear the phrase of the campaign "Mark Makers" what do you think it means to leave your mark?
I think it's something meaningful. To make a point: how many bloggers are there that people can Google? Now, it's really less about that and more about how unique you are. You make your mark by being yourself, and by being unique and having a voice. You want people to keep coming back because you're doing something different, not because they can get the same thing on somebody else's blog.
I think that's what it means to be a "Mark Maker." I make sure that every single day, with every job and project that I commit to, that it has perspective; it has an angle on it. I try to always keep it changing, moving, and modern. That's what it means to me to be a "Mark Maker," and it's definitely a pleasure to have this opportunity.
"You make your mark by being yourself, and by being unique and having a voice."
Adam Gallagher talks about what he thinks being a "Mark Maker" means
---
Instagram, Inspiration and the Industry
In general, how do you feel that technology has helped, hurt or been instrumental in some way into your success and your work?
Well, without Instagram, I would be nothing, plain and simple. If I owe anybody anything, it would be praise to Instagram, because I've really grown my brand through that platform. I'm really thankful that everything is so convenient on your phone. Some people think it's a blessing, some people think it's a curse. For me, it's really convenient for people to turn on the app and get quick inspiration.
I consistently have my readers tell me: "I know what I can wear today because I looked at this outfit." I really think it's a convenience thing, and I'm really happy it's there. But you gotta keep growing and evolving.
Who are some of the people in your life that have left their mark in an impactful way on you?
I really get inspired by a lot of people. There were a lot of fashion icons that I looked up to: I love the whole James Dean and Marlon Brando scene. I frequently find myself being really fond of the Kennedys…very clean and sophisticated American men, and I think that it goes hand-in-hand with myself personally and the authentic, inspirational brands I partner with.
Other than that, what really inspires me on a day-to-day basis is just seeing confident, stylish people around New York. I could just be walking to the office, and somebody is just strutting down the street with their head held high, owning what they're wearing…that's inspiring. That's why I do what I do. Style is such a feel good thing. I like to be inspired by a bunch of different things, even stylish strangers.
Do you think that it's still possible to leave a mark in the world of fashion and fashion blogging for newcomers?
Of course! If you're passionate enough, have enough drive, and you really have a unique perspective on what you want to do, I don't think you'll be turned away. It might be difficult, but I feel like everything's always changing.I personally had a lot of people that didn't understand what I was doing when I was blogging at 18 or 19 and to be honest, I didn't know what I was doing either.
I saw a glimpse of light, and said this might be able to work; this might be able to create enough connections to get into the fashion industry. That's no different for any beginner, all they have to do is be able to network, be genuine and up front, and be good at what they do. If you're passionate enough, people won't turn you away.
"Style is such a feel good thing. I like to be inspired by a bunch of different things, even stylish strangers."
Adam Gallagher speaks on his inspirations
---
Styling Looks and Curating Content
Tell us about your unique approach to blending West Coast and East Coast trends. In your opinion, what are the main differences?
Definitely. It's always 80 degrees and beautiful in Southern California, all the time. I never had the chance to wear suits or suiting or any type of dapper menswear, so naturally, I really wanted to try it. When I got to move to the East Coast, I had opportunities to dress up, with European influence. That's pretty much it. I love it, I love being able to mix it up: dress casual in my Cali style, but then dress up in my New York style.
Which coast is more influential and progressive at the moment?
I would definitely say that East Coast is more of a "businessman" [or for the] guy on-the-go. California style is more laid back, it's more relaxed and casual. More often than not you'll find me in my relaxed Cali style. When I get into the office [though], you'll see me in my New York get-up. …New York is way more fashionable than California ever will be [laughs].
When you're curating content for your social media and website/blog, how do generally select what pieces and brands to highlight?
In terms of brand collaborations, each case is different. It's definitely fun, and we like the challenge. Sometimes we take risks, trying something new – you won't get anywhere if you don't.
I would definitely say most of the stuff that's just from me these days is travel. I'm into having these immaculate pictures; I really love a wide-angle, I love creating a story and featuring the versatile clothing and gear that help me get through these adventures. If I'm in London, I'll create this entire editorial story of bright colors, going out and about on the town, and really showcasing why London is so great. When it comes to just myself, I really try to create and become a part of a story.
To see more of Adam Gallagher, visit I AM GALLA. For more of Timberland's Mark Makers, visit the site here.
"I love creating a
story and featuring the versatile clothing and gear that help me get through these adventures."
Adam Gallagher talks about curating content