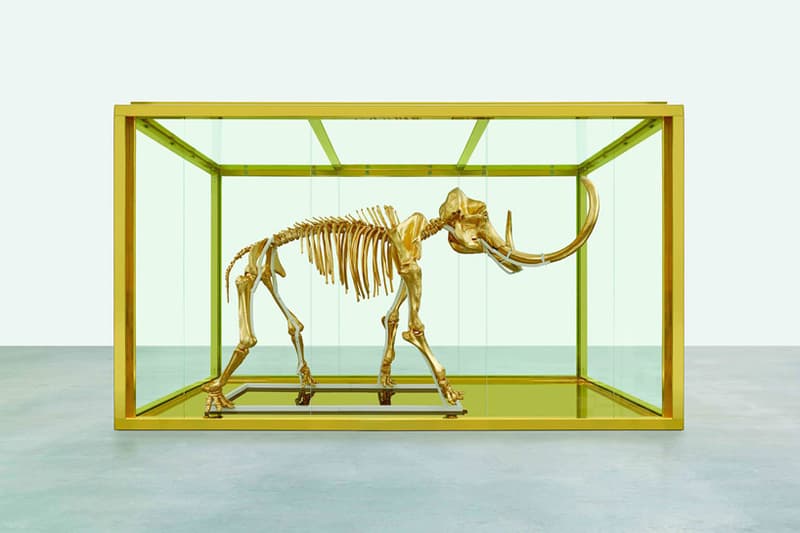 Damien Hirst Returns to "Natural History" with 'Gone But Not Forgotten'
Damien Hirst returns to his acclaimed "Natural History" series with the introduction of Gone But
---
Damien Hirst returns to his acclaimed "Natural History" series with the introduction of Gone But Not Forgotten. Playing with the ideas of legend, history and science, the piece sees a three-meter-tall woolly mammoth skeleton gilded and encased in a massive vitrine of glass and gold. Said Hirst of the piece:
It's such an absolute expression of mortality, but I've decorated it to the point where it's become something else… I've pitched everything I can against death to create something more hopeful; it is gone but not forgotten.
Hirst's mammoth sculpture joins the likes of The Physical Impossibility of Death in the Mind of Someone Living, Away from the Flock, and Mother and Child (Divided) in the "Natural History" series and is expected to raise millions of dollars for the fight against AIDS when it goes up for auction at the annual amfAR Cinema Against AIDS gala later this week.