GQ Talks to Roc Nation Sports President Juan Perez About Expansion Plans
When Jay Z announced that he was venturing into the world of sports entertainment over 12 months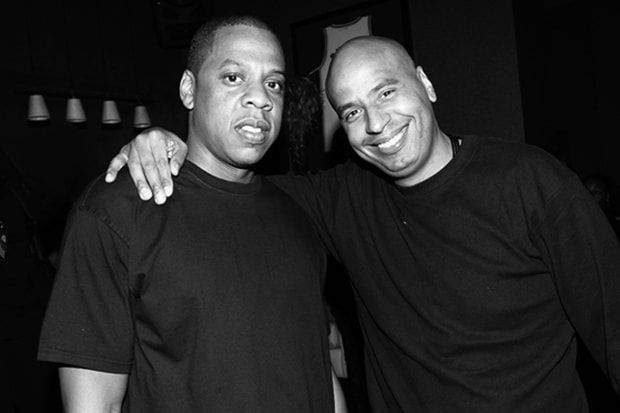 When Jay Z announced that he was venturing into the world of sports entertainment over 12 months ago, few would have imagined the tangible impact that Roc Nation Sports amassed in a relatively short period. Having already signed several high-profile athletes – Kevin Durant, CC Sabathia, Robinson Cano, Victor Cruz, Hakeem Nicks, Geno Smith and WNBA star Skylar Diggins — the future looks bright for the exclusive sports agency. As part of its GQ+A segment, the men's fashion magazine sat down with the man behind it all, Juan Perez. In his first public interview, the Roc Nation Sports President talks about how the group burst on to the scene, its current business model, marketing strategy and future plans. Peep the Q&As below and be sure to head over to GQ for the entire interview.
How does the culture of athletes and musicians mix?
We're all one big family. We wrap our arms around each other. If Robbie needs something and one of the artists has it…. They send Instagram Happy Birthdays. We're a family. Everybody sticks together here.

Do you get approached by players frequently?
Yeah, all the time.

How do you decide if you want onboard with new players?
Ugh, I mean, it depends. First we look at performance. You just have to be at a certain level, cream of the crop. Then the same things: a story behind him, his character, the market value of the player, just different things.

What's the negotiating philosophy?
Well, what we bring to the table in negotiations, is we show the ball clubs how strong we are on the marketing side. Because at the end of the day, you want to put people in the stands. We help develop a player's brand off the field, which eventually brings more fans, more recognition to the player so more people want to meet the player, see the players play. So we're branding the player, marketing the player—that makes the player even bigger than what he was when we got him. That helps as far as negotiating.