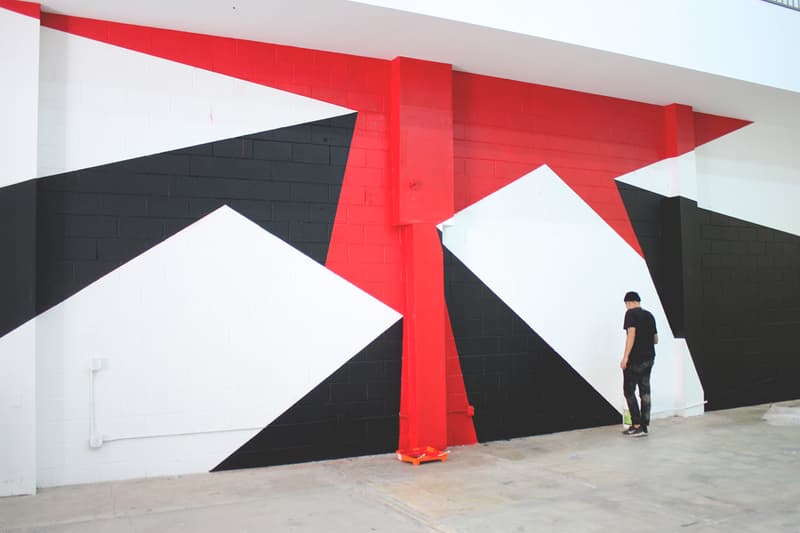 1 of 6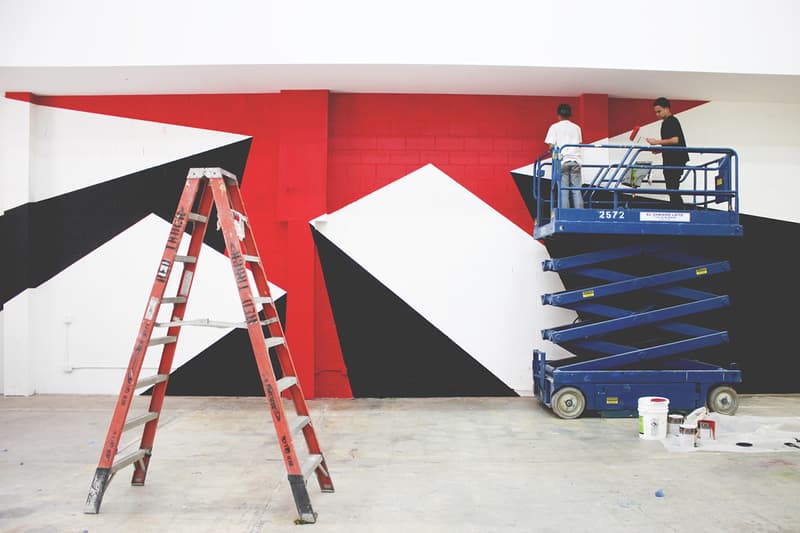 2 of 6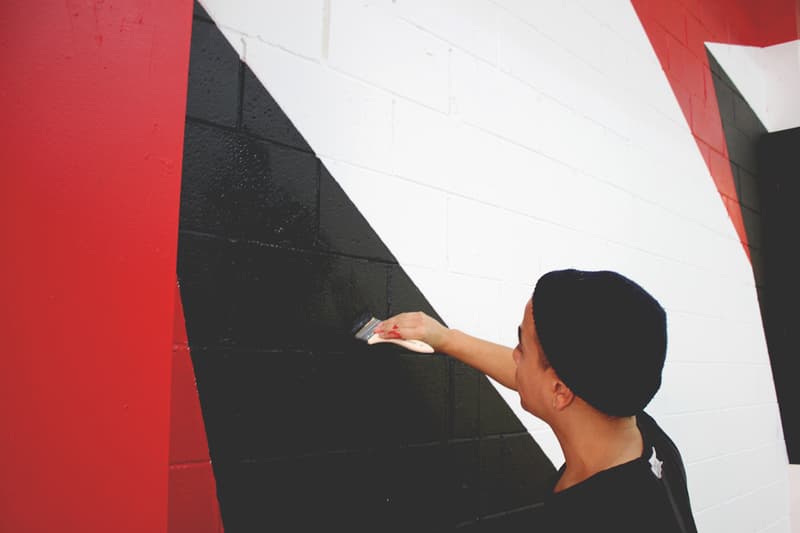 3 of 6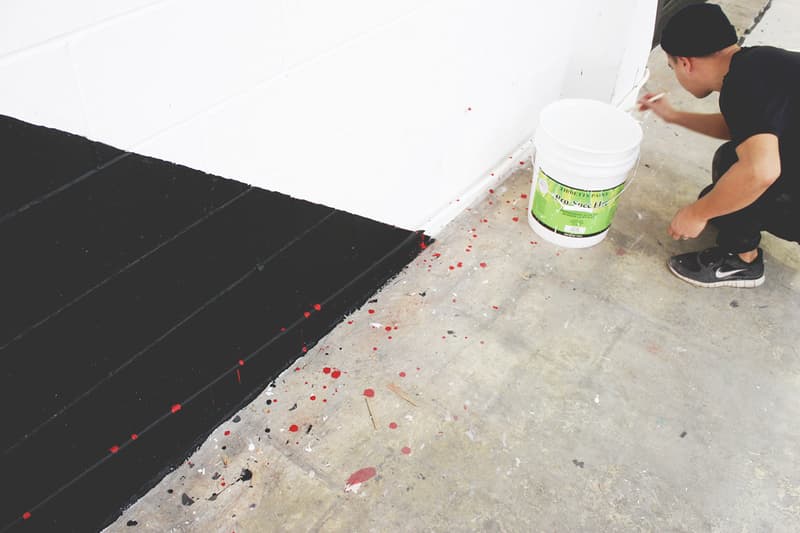 4 of 6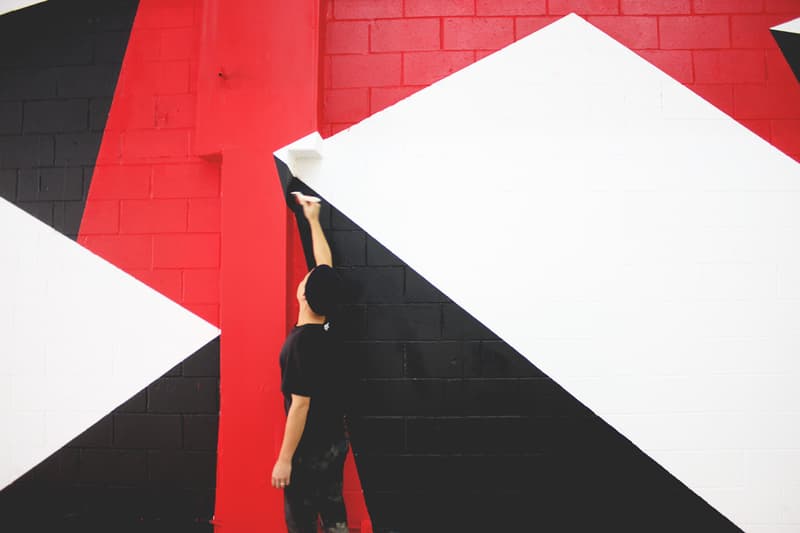 5 of 6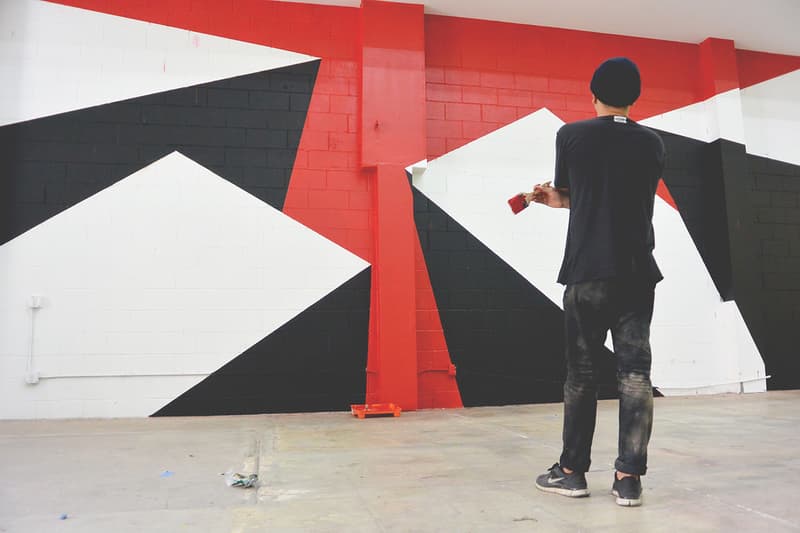 6 of 6
Tofer Chin Joins Forces with Converse for the Los Angeles CONS Project
As an encore to the first CONS project in Brooklyn, Converse traveled to the West Coast to roll out
---
As an encore to the first CONS project in Brooklyn, Converse traveled to the West Coast to roll out the second
CONS Project: Los Angeles
in a series of "global community projects designed to inspire the next generation of creative spirits through music, art, style and sport." Over the course of two weekends, the brand held six free workshops for the Los Angeles youth that included "How To Make A Skate Video," "How To Make A Zine," and "How To Create A Mural" with notable creatives in Los Angeles culture such as Don "Nuge" Nguyen, Alexander Spit and Tofer Chin.
Los Angeles-born and based artist Tofer Chin was commissioned to lead the mural workshop, mentoring students from Hollywood High School to help him with the black, red and white installment along the wall of the CONS: Los Angeles headquarters. The mural is titled Four, a "conversation piece +between 4 geometric plateaus that challenge the distinction between what's natural and artificial through black and white shapes, geometric protrusions and hints of color."
Working with the students reminded him of his own high school days and how the CONS Project creates a priceless experience for up-and-coming creatives to work under the guidance of a respected mentor: "I never had the opportunity to work one-on-one with an artist that I looked up to [...] until college. The CONS Project is an invaluable platform for our youth to be able to work on the same level side by side with creative professionals that will hopefully help motivate, inspire and guide them in the most positive direction forward." On +March 1, Tofer's mural will serve as the backdrop for the closing event exhibiting all the work created from the CONS Project workshops.
For those wanting to check out the CONS Project: Los Angeles, it's located at 828 South Main Street in downtown Los Angeles.