Red Bull Curates Protégés x HYPEBEAST Presents Pen & Paper with Rugman
Realizing his passion for art at a young age, Rugman eventually made the jump from his hometown of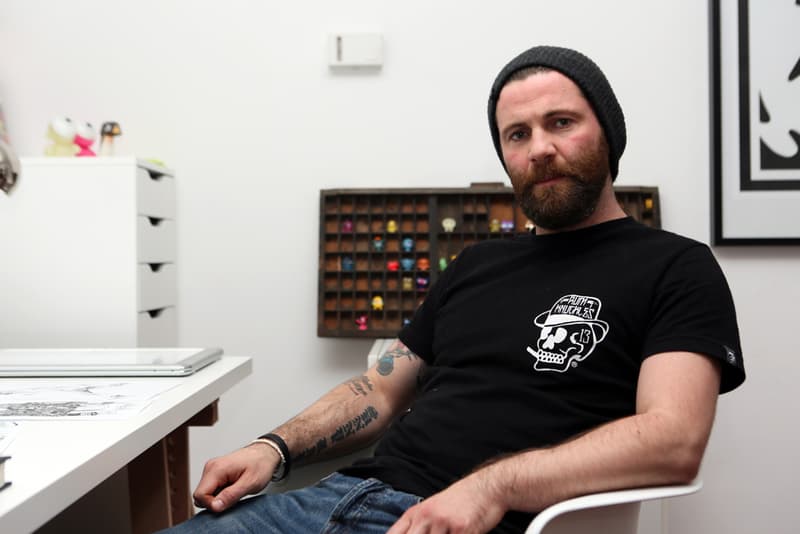 1 of 16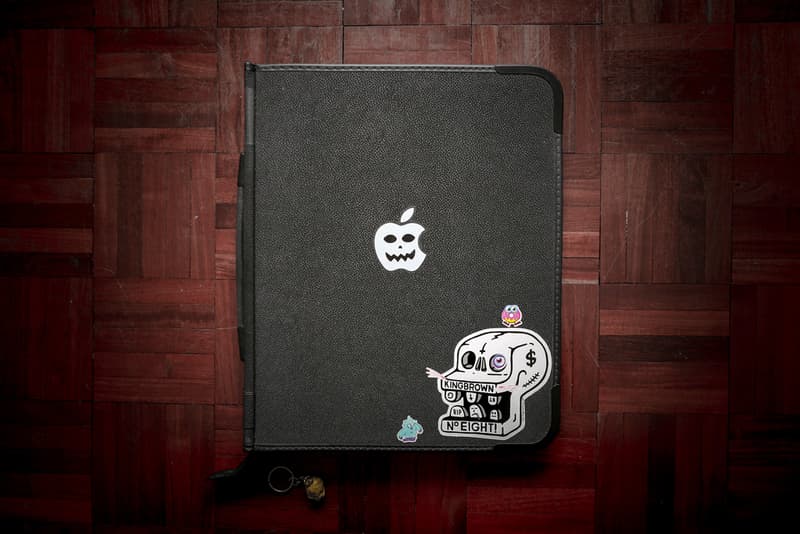 2 of 16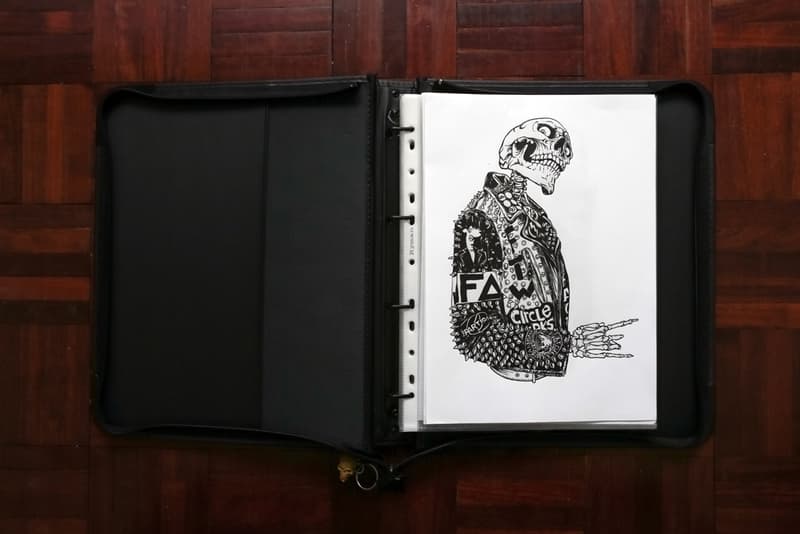 3 of 16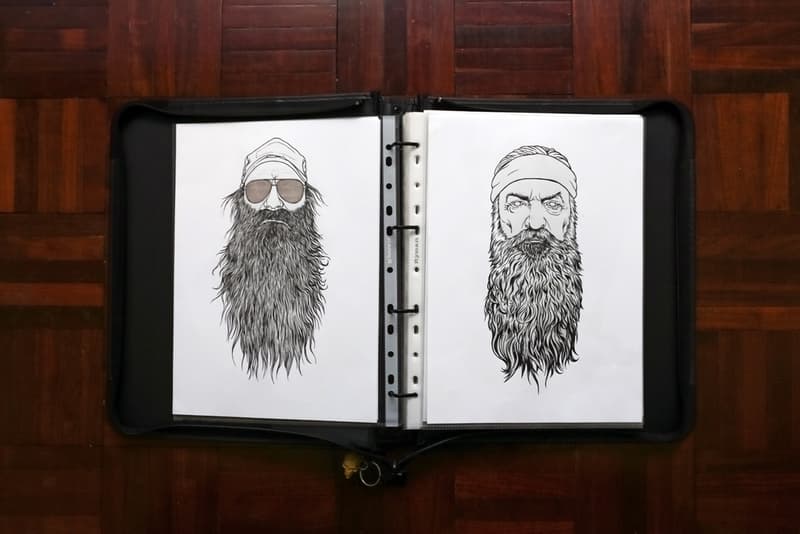 4 of 16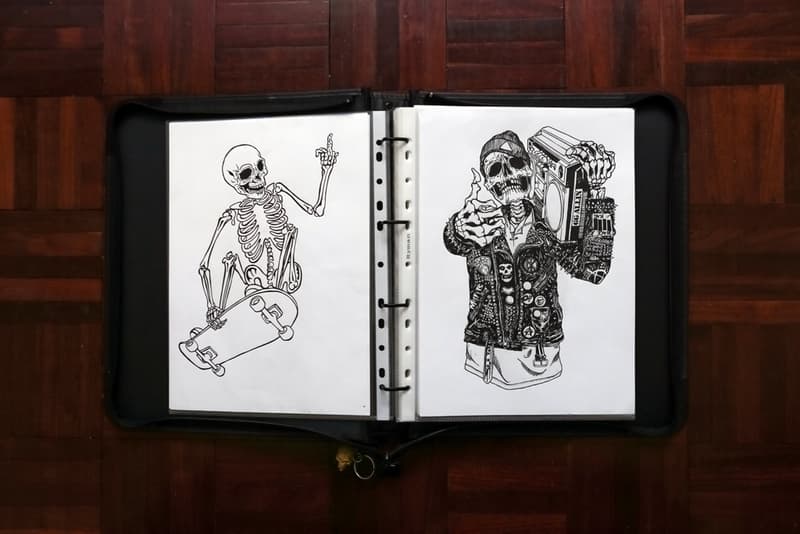 5 of 16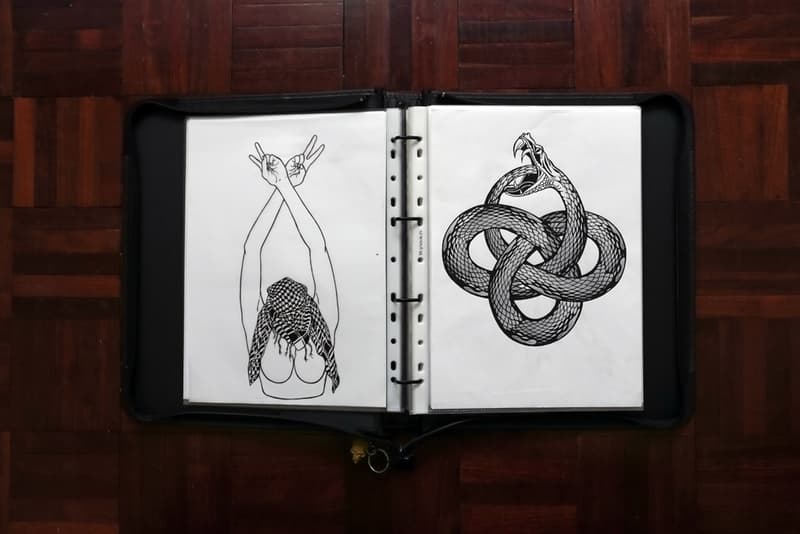 6 of 16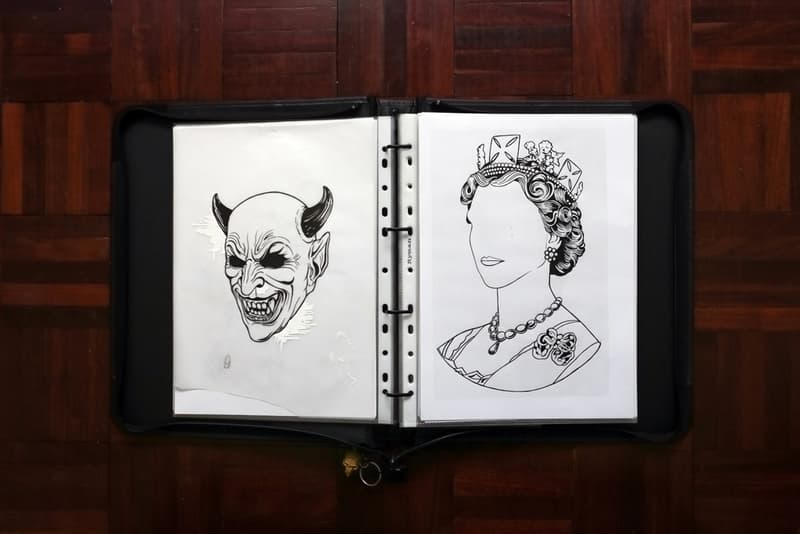 7 of 16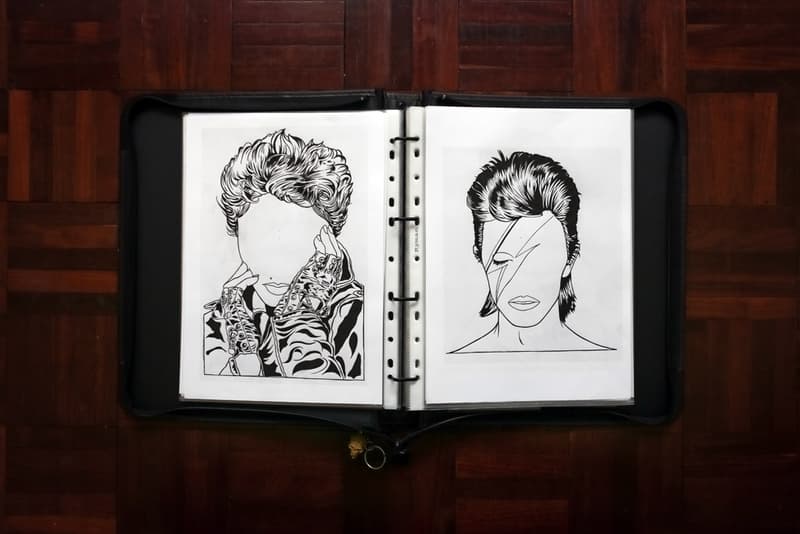 8 of 16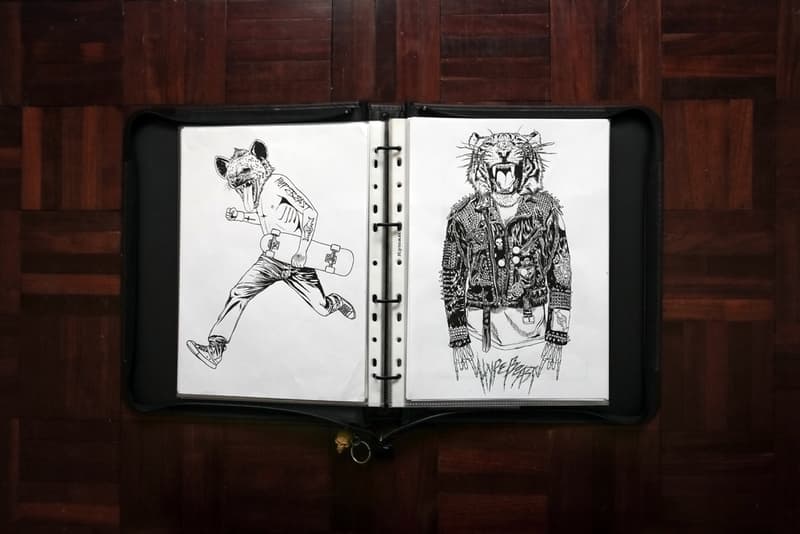 9 of 16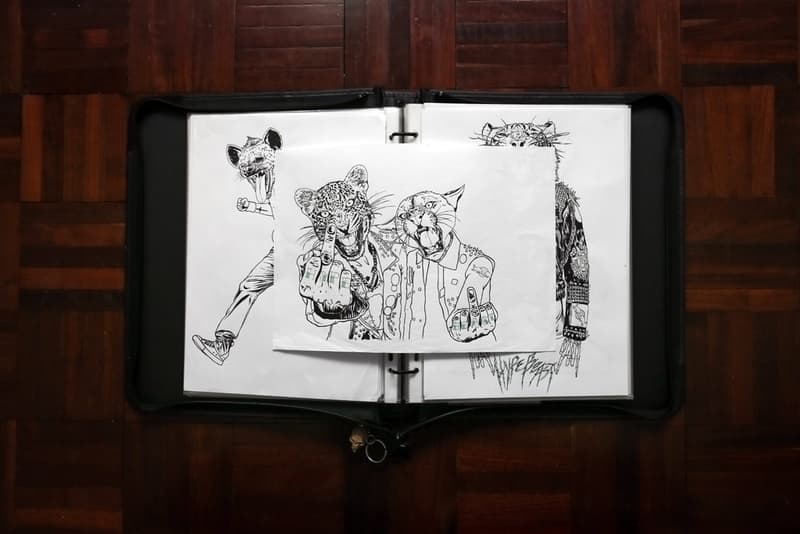 10 of 16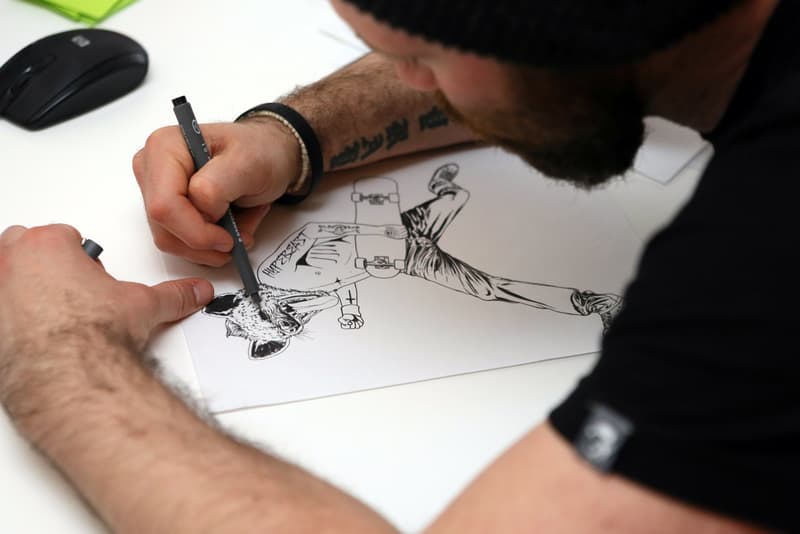 11 of 16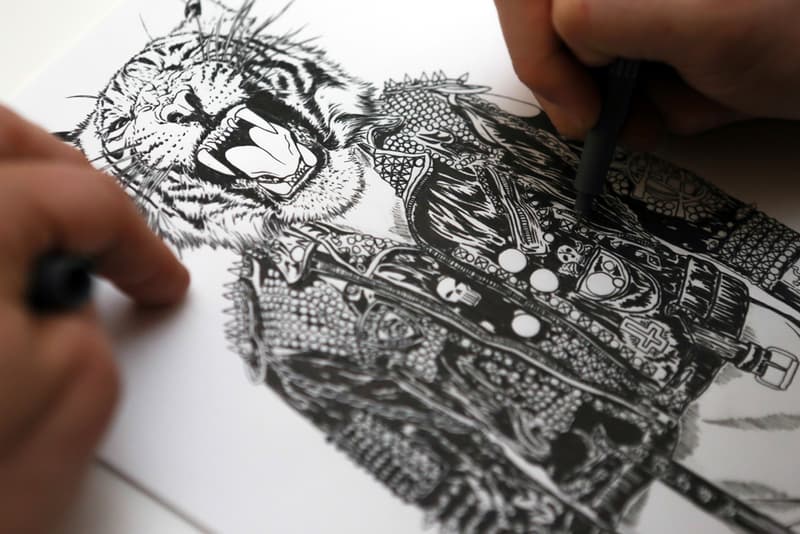 12 of 16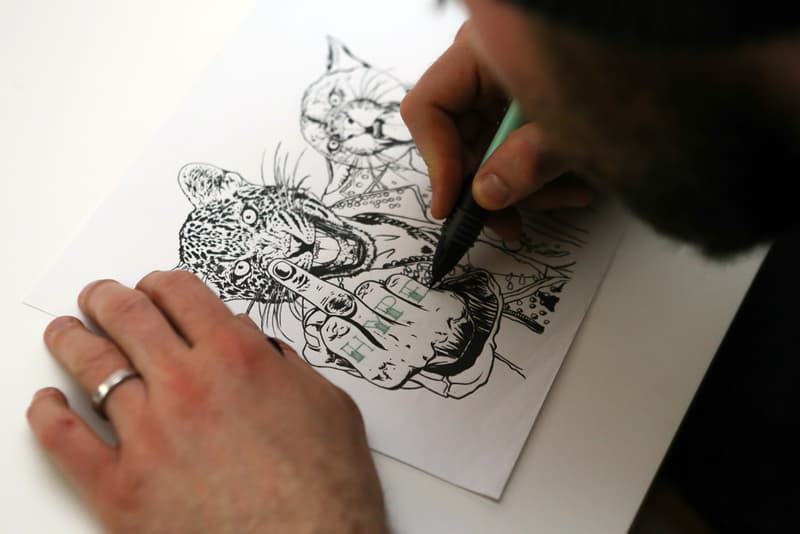 13 of 16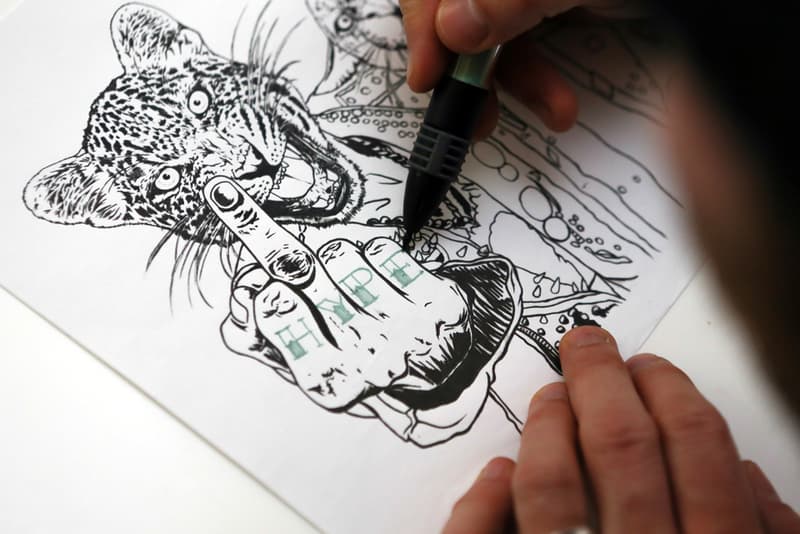 14 of 16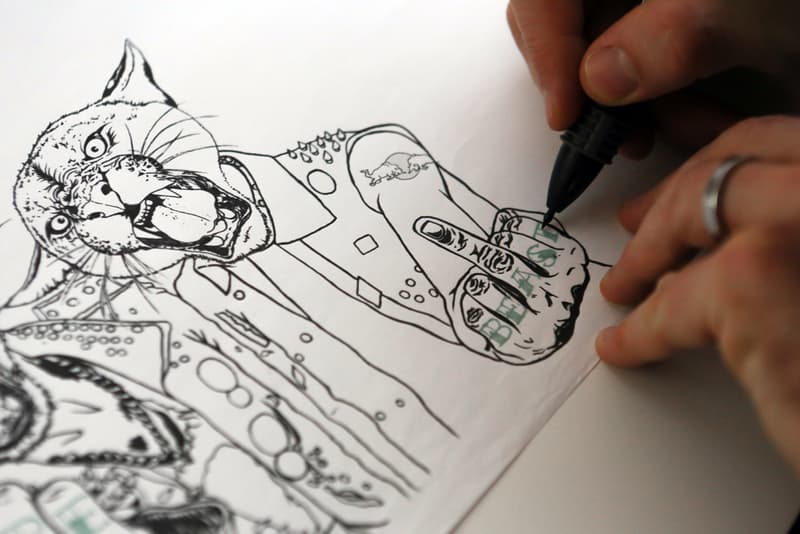 15 of 16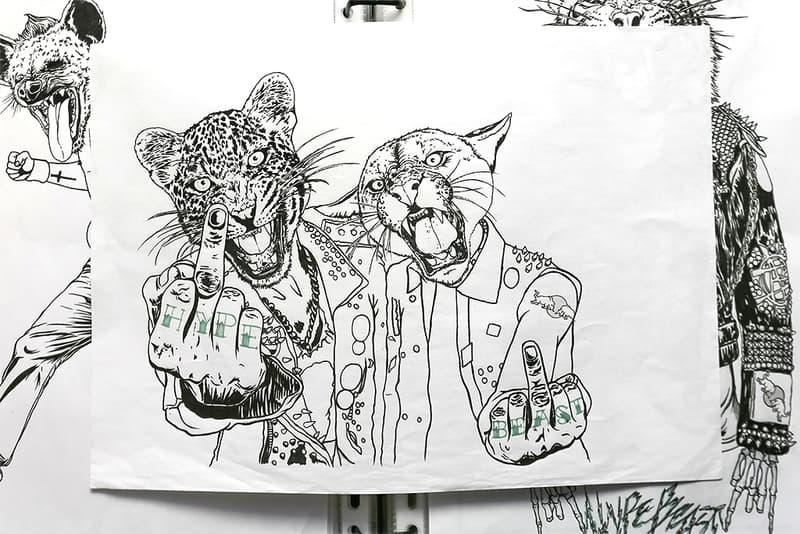 16 of 16
Realizing his passion for art at a young age, Rugman eventually made the jump from his hometown of Glasgow to hone his craft in London. Working as a graphic designer for the fashion industry, his trademark style of skate culture-inspired graphics and parodies of familiar cultural icons would accompany him during an extensive tenure in the United States and Europe before he decided to found his own label, Rum Knuckles. In between work on his brand and on freelance projects, the artist, designer and illustrator took some time to share his rise to success with us.
In this edition of Pen & Paper presented by Red Bull Curates Protege & HYPEBEAST, Rugman comments on the local art scene in London and tells of his personal label Rum Knuckles.
---
Getting Started
How did you get into your line of work?
I came to London from Glasgow around 16 years ago to go to Chelsea Art College. I had earlier studied graphic design at Glasgow but did textile design at Chelsea. From there I went on to work as a graphic designer in the fashion industry, working in the USA and Europe for a short time before settling down in London again. After 12 years in the industry I now run my own label under the name of Rum Knuckles.
Who are some of the people who have had an impact on you when pursuing art?
I have to thank my older brother for getting me into skating and graffiti at a young age, maybe eight or nine years old – I remember poring over a book he bought called Spray Can Art. These two elements laid the foundation for my art. From that point I wanted to be a graphic designer. There have been a number of people along the way including my high school art teacher but really it's the artists who influenced and inspired me like Peter Blake, Richard Hamilton, Michael Craig Martin, Jeff Koons, Chuck Close, Mel Ramos, Dave Kinsey, Jim Phillips, SEEN and my great pal, the artist Ben Oakley!
"After 12 years in the industry I now run my own label under the name of Rum Knuckles."
Rugman talks about what he's doing now
---
Street Art and Personal Style
How is the city's art scene and how has it changed since you started?
London has an exciting art scene and some incredible artists – it always has I suppose. But I think the influx and growth of street art has helped art become much more accessible not only in London but in pretty much every major city in the world. Thanks to people like Banksy and Ben Eine – they helped to take the stuffiness out of art and kick-started the growth of alternative and smaller art galleries.
How would you explain your style of work? What usually goes through your head when starting a new piece of work?
I suppose my style of work really varies, you can see this from the body of work on my website www.rugmanart.com. This comes from many different influences and an interest in many different mediums. But over all the thread that has always run through my work is precise line, black line, cheeky, bold and fun!
Because I have always had to work to deadlines I work really fast; I suppose you have to work fast on the street also… Starting a new project means lots of sketching and notes and general brain-farting. At the beginning I tend to have a very clear image in my head of what I want to produce; this can be frustrating as I need to get it out. If I wake at 4 in the morning I need to get up and start drawing, this is normally when I do my best work. Also because I freelance I can have three to four projects on the go at any one time, which I love because each one complements and helps the next.
"London has an exciting art scene and some incredible artists – it always has I suppose."
Rugman describes the art scene in London and around the world
---
Interests, Favorites and Future Plans
Outside of art, what are your other interests?
At the risk of sounding boring, art and design kind of consume most of my time… I love constantly thinking and creating. My spare time is spent with my wife and two young daughters who keep me busy. After that tattoos, kickboxing and watching Man United play in the pub whilst drinking lots of beer!
What are your favorite mediums to work on?
The main mediums are Indian ink, fine liner, paper, wood stencil, spray paint, acrylic.
What are your favorite tools to use?
Pint glass (and see answer to previous question!).
Future plans?
I have a solo show of my new work, in London at the Ben Oakley Gallery in Greenwich on the 20th of June. I am really happy the way the work is moving on. I also have a few group shows I am involved in later in the year. I'll be traveling to Europe. My big plan is to get my work shown in Japan and China. I am desperate to travel to Tokyo! And generally working balls off… It seems the harder I work the luckier I get!
To catch more of Rugman, check out our previous Pen & Paper with him, or head over to his website here.
"Art and design kind of consume most of my time… I love constantly thinking and creating."
Rugman talks about his interests