The Performance Chino Shoot-Out: We Compare Outlier, Levi's and Mission Workshop
A number of years ago, I was a bike messenger and apparel geek working two jobs to satiate my gear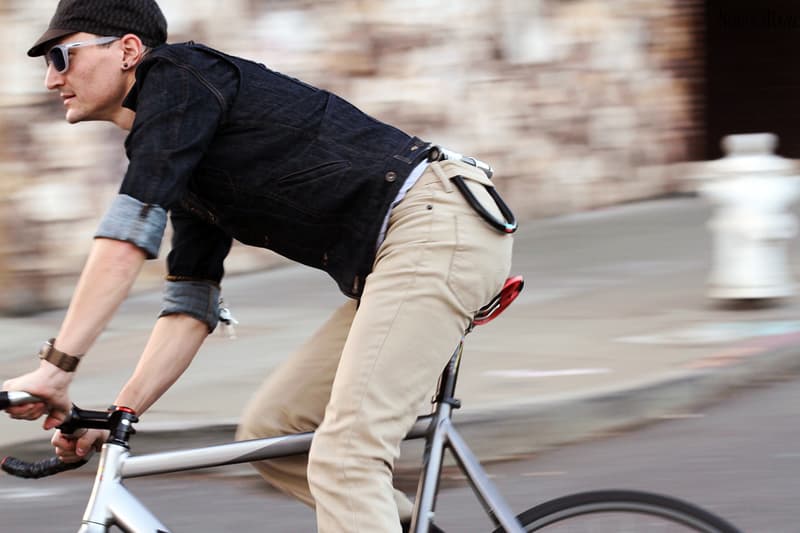 1 of 4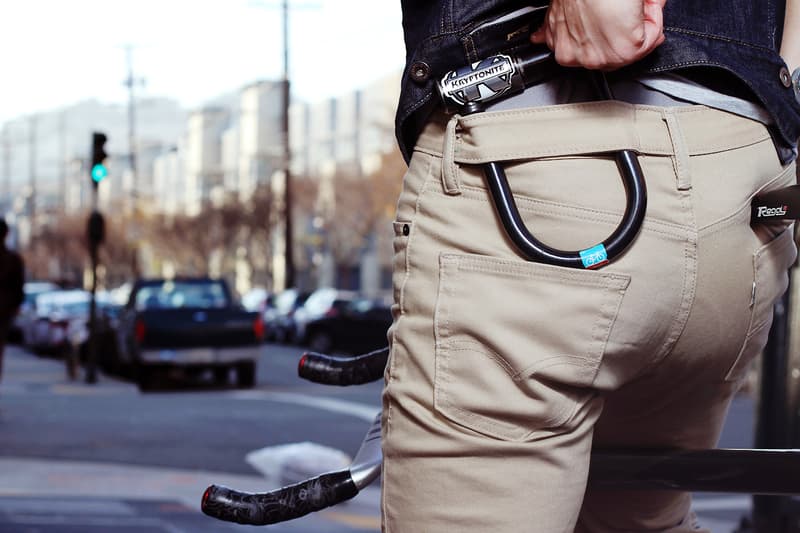 2 of 4
3 of 4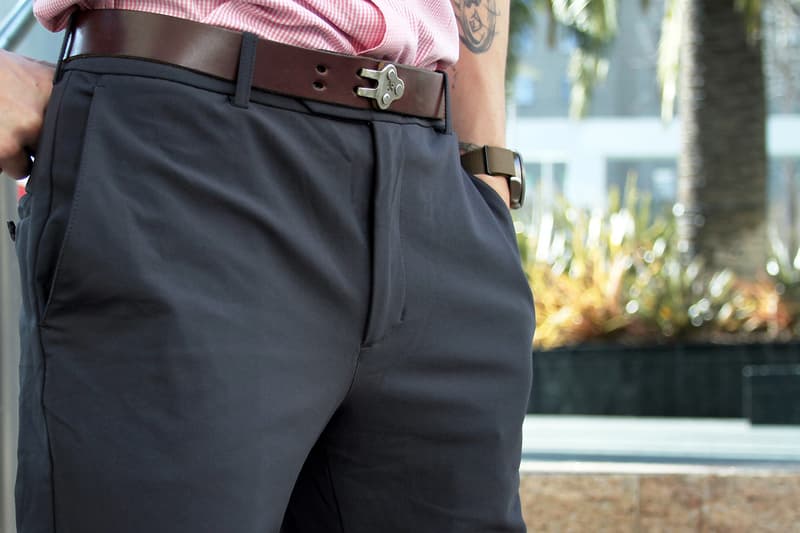 4 of 4
A number of years ago, I was a bike messenger and apparel geek working two jobs to satiate my gear addiction. It was then when I first heard of Outlier from New York City. After some concerted saving and hand-wringing, I finally took the plunge on a pair of Outlier Climbers — justified because they could be worn for both jobs. This justification is the crux behind a rapidly growing niche of urban apparel which utilizes technical fabrics and intelligent tailoring to yield a garment with near-infinite wearability; whether that need fulfills delivering a rush on Market Street, bouldering in Moab, or attending a wedding in the Hamptons.
HYPEBEAST recently had a chance to check out three different styles of these "technical chinos" from the following design houses: the New OG from Outlier, the Commuter 511 from Levi's, and the Division Chino from Mission Workshop. Available in three distinct price points and design intents, are they versatile enough to justify the price increase over your everyday jeans or khakis? Can they improve your life? Well, that depends what you do, and what you value.
Enter our shootout and learn more. Our scores are based out of 2, where a higher number denotes a better score.
---
Levi's Commuter 511
Fit & Comfort: 2
Breathability & Warmth: 1
Weather Resistance: 1
Wardrobe Improvement Score

(ie: "How many pairs of your pants could they replace?")

: 1
With respect to the venerable 501, the 511 could be considered the truly 'modern' pair of Levi's. So it comes as little surprise that Levi's chose the versatile 511 as their platform for the Commuter Collection — a slightly upmarket, but affordable line of purpose-driven apparel for an active lifestyle. The Commuter 511 fits as it should with a low rise and a narrow leg opening, but adds in several cycling-specific features: namely a very subtle degree of stretch, reflective 3M Scotchlite hits on the inner cuffs, a U-lock holster neatly integrated into the waistband, and a weather-resistant NanoSphere fabric finish.
The Commuter 511 fit as expected — slim in the leg, and with a lower rise. While trim enough for the pedaling motion, the 511 is still a semi-rigid pair of jeans that unsurprisingly feel much more restrictive than the Outlier or Mission Workshop offerings while riding. And because this cotton twill/elastane blend is not a technically capable fabric, it does little to breathe, insulate or wick away moisture against the skin. Even with the Schoeller NanoSphere treatments to the fabric, the 511 might not be an ideal pair of pants for any rides that are particularly long, hot or wet. This, combined with the fabric's reduced mobility comes at the expense of overall comfort and versatility, meaning they probably won't replace any of the pants in your closet.
Coming in at under $100, the Commuter 511 are the most economical of the three pairs of pants we reviewed. But because they are rendered technical through addition of extemporaneous features, and not through fabric superiority, their significant lack of mobility leaves them best left as more casual wear in an active life. Furthermore, while they are nice additions, not everyone will utilize the mildly gimmicky U-lock holster or inner cuff reflectivity. Ultimately, the Levi's Commuter 511 is perfect for someone who doesn't see the advantages of technical fabrics, and just wants a bike-friendly upgrade to the classic look and the familiarity of their favorite jeans at a more wallet-friendly price point.
Available for purchase here, albeit in limited sizes.
---
Outlier New OG
Fit & Comfort: 3
Breathability & Warmth: 3
Weather Resistance: 2
Wardrobe Improvement Score : 3
Introduced four years ago, the OG Pant was Outlier's very first garment, and a litmus test for a relatively new breed of lifestyle clothing. As a true "ahem" outlier in many apparel segments, the OG Pant immediately became the small New York brand's signature piece — a testament to the sheer capability of technical fabrics when offered in thoughtfully tailored, active profiles. Subtle refinements to the classic OG have brought us to the New OG, which is designed to fit and wear even better than the original, while still being constructed from the same impressively capable Swiss Schoeller 4Season fabric.
The New OG profile is undeniably modern, with an on-trend "Medium Lean" fit that offers a touch more room in the leg and thigh than the other two options reviewed. One thing that makes the OGs stand out though, is how Outlier understands that it takes more than simply using less material to make a slim chino. While much of the New OG's lightness and superlative fit lies in the engineering of the seat and waistband, the real magic is in the Schoeller 4Season fabric construction. This super-breathable and lightweight Swiss softshell feels great against skin during high exertion, while still shrugging off abrasion in potential wear points — like the seat and thighs. The pants are finished with Schoeller's NanoSphere, which works with the inherent weather resistance of the fabric for an enhanced level of repellency that quickly sheds rain, snow, and even an errant cup of green tea.
Ultimately it's the fit and fabric that lend these pants a broad range of wearability: match them with a blazer and brogues to attend a friend's wedding, or layer with a technical shell and some Danner Mountain Light Boots for tackling a local summit. Note that if you prefer a significantly skinnier fit or spend a significant amount of time on the bike, also consider the 4Season Outlier Climbers, which are much narrower in the leg and thigh, making for a more ride-optimized pant.
While there are few things beyond the capability of the New OG, bear in mind that these American-made pants are the most expensive of the three options reviewed. That being said, an old adage rings true here: "buy the best, cry once," because these ultra-versatile chinos are designed for those looking to get the most out of each piece of clothing they own, and are willing to pay for it. However, if you'd prefer to keep the pricing under two bills, and already spend most of your time in jeans, save $40 and pick up the Slim Dungarees instead. Here, you'll find Outlier's remarkably svelte, yet rugged 21st-century interpretation of denim tailored for most any task you'll encounter during the week.
Available for purchase here.
---
Mission Workshop Division Chino
Fit & Comfort: 2
Breathability & Warmth: 3
Weather Resistance: 3
Wardrobe Improvement Score : 2
Take one look at Mission Workshop's line of burly CORDURA-spec messenger packs and it's easy to see the inspiration and purpose behind the San Francisco label's new Division Chino pants: pure utility. Here, you'll find the function and supreme durability of a garage work pant, married to the active weather resistance and wearability of a trim cycling pant — replete with heavy-duty rivets, reinforced stitching, a zippered phone/camera stash, and even a knife pocket. With great attention to detail and a slimming profile to match, you'd be hard-pressed to find a better looking work pant than the Division Chino.
The Division Chino is constructed from Schoeller dryskin — a burly, yet stretchy lifestyle shell fabric whose pliability wears somewhere between the mobility of GORE-TEX Active Shell and the soft, Schoeller 4Season blend used on the New OG by Outlier. As a dedicated softshell fabric with a Nanosphere finish, dryskin is virtually stain-proof, hiding dirt and shedding dust exceptionally well. This finish also ensures the Division Chino rapidly sheds water and dries quickly, making for a very low-maintenance garment. If you do manage to get the pants muddy, simply let the them air dry before giving them a vigorous shake. Schoeller dryskin is also lightly brushed on the inside, which adds a subtle degree of insulation and rapid moisture wicking capability, both of which proved invaluable on several extremely cold December rides. But with the added benefit of weather protection comes a slight penalty in the versatility of the fabric, as dryskin is more commonly used a dedicated shell fabric for outdoor apparel. This lends the Division Chino a notably stiffer wear; comparable to an alpine trekking pant rather than potential office-appropriate business attire.
Optimized for the Bay Area's finicky weather, these three-season pants still offer an excellent package of utility and function. Durable enough for tooling around in the garage, warm enough for frigid bicycle commutes, and water-resistant enough for a surprise deluge, this is a highly capable pant for cool temperatures and inclement weather. But for date night or the boardroom, you might want to consider reaching for something tailored a little more for the indoors.
Available for purchase here.