HYPEBEAST Trade: Andrea Panconesi of Luisa Via Roma
Andrea Panconesi was caught off guard when the family business fell into his hands. Young and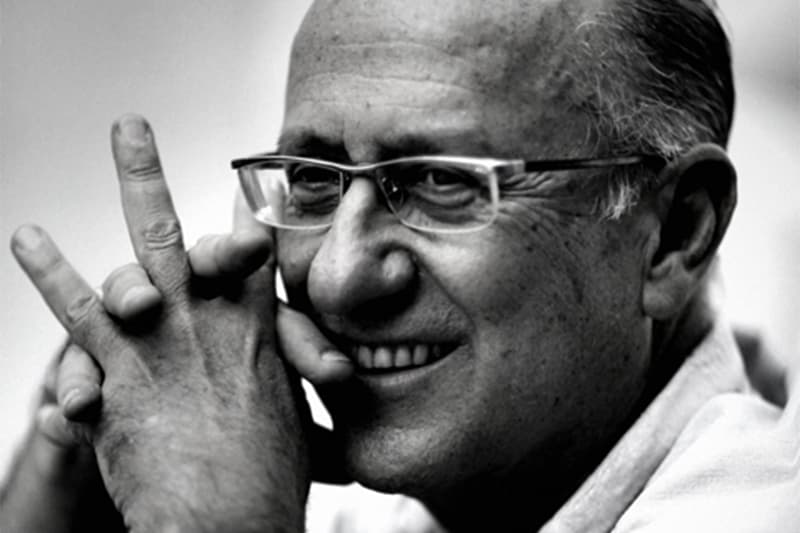 1 of 7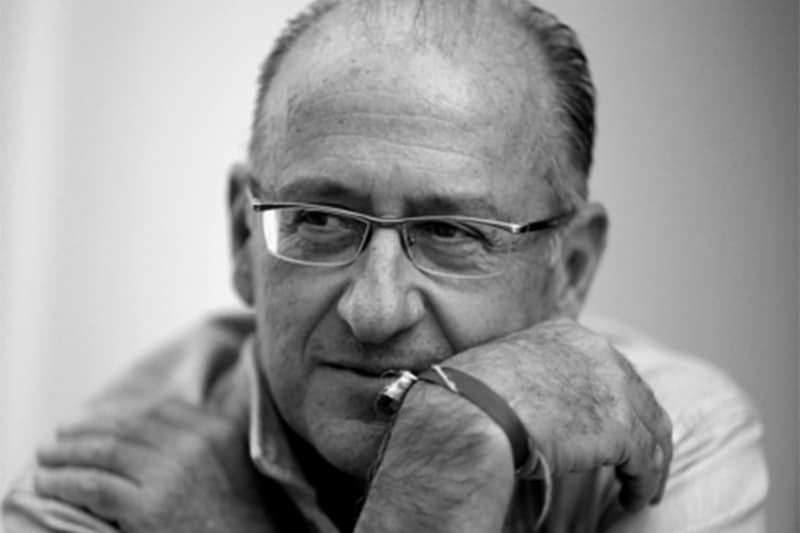 2 of 7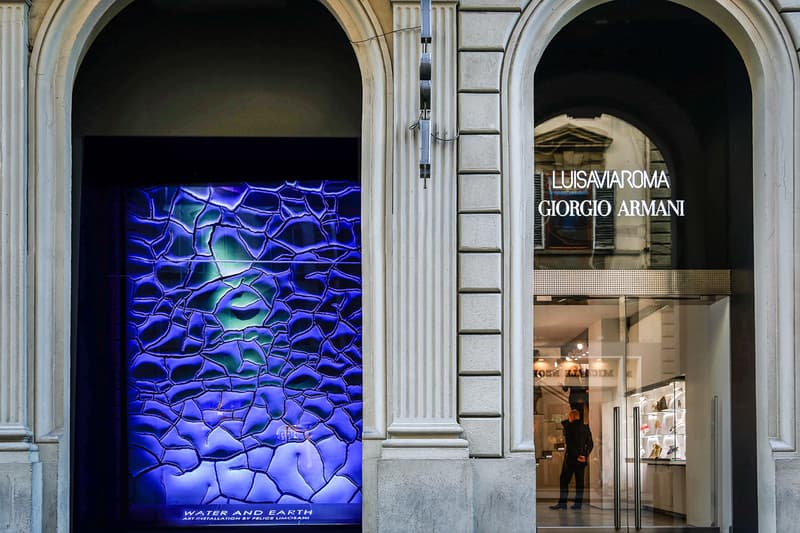 3 of 7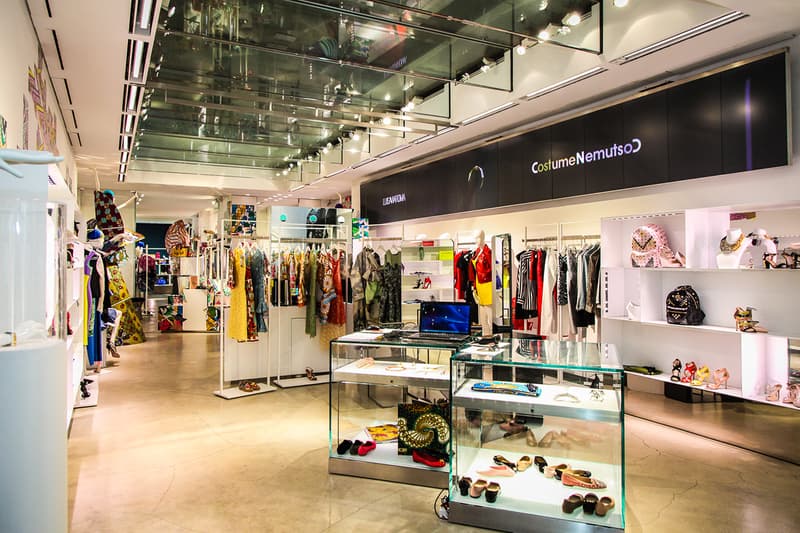 4 of 7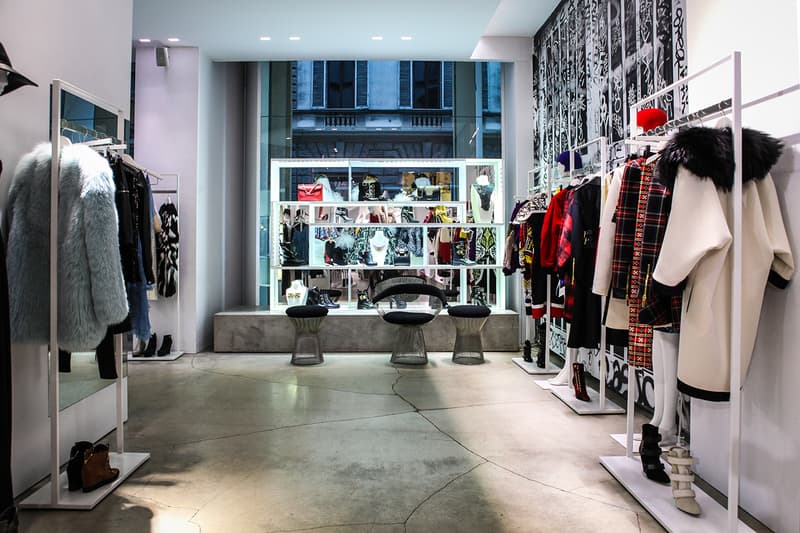 5 of 7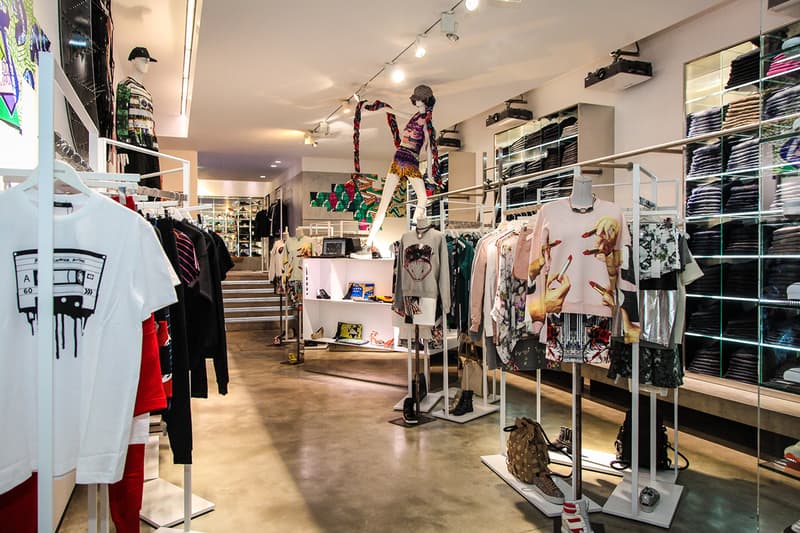 6 of 7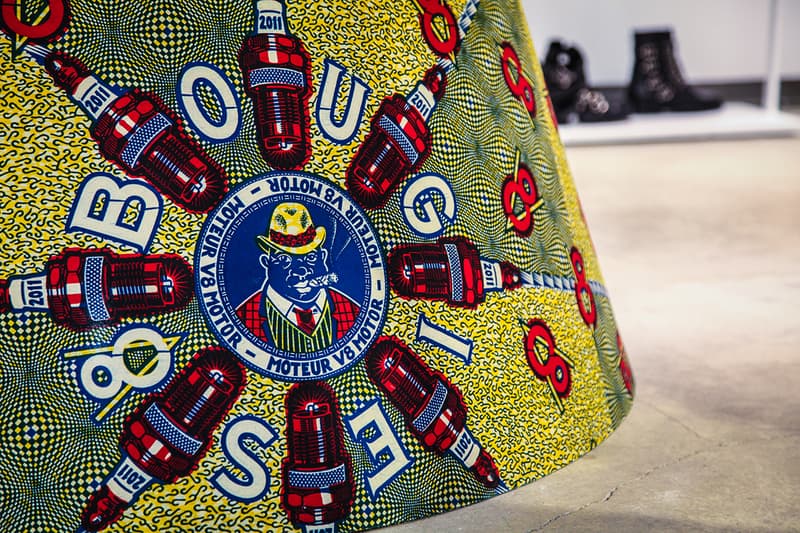 7 of 7
Andrea Panconesi was caught off guard when the family business fell into his hands. Young and inexperienced, his work selecting and buying for the hat shop turned clothing store was further sidetracked by the runway models of the shows he attended. But it was there that the world of fashion opened to him and through his experiences seeing shoppers in New York that helped push his small business ahead of the game.
After being re-christened Luisa Via Roma, it was one of the adopters of the e-commerce model, launching LUISAVIAROMA.COM in 1999. Today, LUISAVIAROMA.com remains a privately-owned leading online fashion retailer that stringently curates from the collections of both big and upcoming designers, that serves a growing base of extremely loyal customers throughout the world.
Panconesi, the Chief Executive of LUISAVIAROMA.com and the founder of the bi-annual Firenze Forever fashion blogging festival, shares some of the key events, people and qualities that helped to write his company's success story.
---
Getting Started in Fashion
To some people who may not yet know about you, please tell us about your background. How did you start with the fashion industry?
I'm very young so I don't have much background. I like to talk about the future and not the past because if I start talking about the past, we'll finish next month.
I'm a 3rd generation, my grandma was a French hat stylist running a little shop in Paris where she met my grandfather who was doing the Florence Stroke viestro market. It's a tradition that goes back hundreds of years.
My grandfather liked to bet on the horses and so they met in Paris where she was making her hats. The only problem is that he bet all his money on the wrong horse and lost all his money so he couldn't pay for his bet.
To make a long story short, he had to escape France and went to South America, to Buenos Aires because there was a big horse race there. This was while my grandmother was with my mother who was just born was to his family in Florence.
After 3 years, he didn't show up so my grandmother went to pick him up by herself and brought him back to Florence where they started the shop. It was just a little shop we started by selling hats. Little by little they hired tailors to make clothes and then started by buying small collections.
When I arrived, I was 20. I didn't know anything about fashion and couldn't care less. But, my father stopped working all of a sudden. So I had to take care of everything and so I started taking care of the easiest thing. I didn't care about the building and I didn't want to take over the factory of 200 people. Actually, Gianni Versace was a young designer there at the time with a line was called Glamour. This was in the early '70s, and he was not known at all at the time.
So I decided to sell the other business because I was too young to take care of the shop. So I changed the name, because it was only Luisa and it sounded like a hair dresser's name!
I was just coming back from NY after I got married and I was so impressed by the distribution there with Bloomingdales and especially Saks. So, I got the idea from Saks 5th Avenue, Luisa Via Roma.
What's the core concept and brand identity of Luisa Via Roma?
We are more simple than that. We do our best with a lot of passion and apparently, we are doing well because the result is something that I couldn't believe. When I was 20, I was spending weeks inside this department store in New York and I would have never thought that in my own generation, that I could even dream of becoming a competitor with Saks, Nordstrom etc. Right now, these guys are our competitors.
Actually we sell much more to the US than they sell to Italy. Because 80% of haute couture is of either Italian or French production. There's a much higher chance in the future to sell to the us than they have to sell American products to Europe.
When I saw all the people coming down the stairs during Christmas full of shopping bags, I was fascinated. It was a reality that didn't exist in Italy. But now that we're competing with them, it's something like a dream.
We're still small, but the reason it worked 10-15 years ago was because we started online in 1999. We were one of the first. Could you imagine that in these 10 years, 90% of our business is online.
I think our generation is so lucky. My children were born in the internet generation so they have it in their DNA, their genes. But for my generation, it was more difficult to grasp.
How did you transform the family business into an avant-garde thing?
Well in the early 70s it was really hard because I was not prepared for it. I had full responsibility all of a sudden. I was doing all of the buying and ordering where it's now handled by 20 others.
Back when the big designers had their shows twice a year here, it was like a whole different world to me. It was a very small conservative town and you see all these models coming out. At 20, I was seeing all of these girls that I'd never seen before!
It was so hard for me to concentrate on the clothes so it took me two or three days to make an order!
"…I would have never thought that in my own generation, that I could even dream of becoming a competitor with Saks, Nordstrom etc. Right now, these guys are our competitors."
Andrea Panconesi talks about the core brand identity of Luisa Via Roma and its humble beginnings
---
Reflections on running Luisa Via Roma
Do you ever look back and question some of the business decisions you've made? Any particular examples?
Well I was young, I regret the fact that I was working so hard that I wasn't there for when my daughter was growing up. There were so many things to do. When I was 30 my first daughter was just born and I left her with my ex-wife to take care of her. It was very difficult for me as I was unprepared.
That's a mistake I didn't want to repeat with my second wife and children. I wanted to follow the Internet which could let me work by staying in Florence and the biggest and the best decision that I've ever done.
What are some of the benefits of operating a business in Florence?
Well the benefit is the quality of life. I live in the country and in 14 minutes I'm in my office. I live with bears, birds and other animals. I see the shop, I see the Duomo from my office. Three sides out of four are hills. Quality of life. It's the food, the atmosphere, the weather, the easiness of the people, the vibe. It's due to the civilization we had before. It was the nest of western civilization. that's where everything started, here in Florence.
In one square kilometer we had Dante, Petrarca, Boccaccio, Michelangelo, Donatello, all these huge artists living in the same time. So that's where everything started. I can still feel this atmosphere walking on the streets of Florence. We walk on the same stone streets thats Michelangelo walked before us.
Everywhere you look, you see a piece of well-preserved history. It's not New York or Hong Kong. The people here are blessed, because they aren't influenced by the Internet. With the younger generation, one advantage is that you have a window to the world, but the risk is that we lose that peculiarity. Some areas of Florence can still hear different accents. If someone was born in a different quarter of Florence, they have a different accent. It's amazing.
What is the buying strategy of Luisa Via Roma and how do you select which brands to highlight?
That's the heart of everything. Buying is very important, and I'm regretting the fact that I can't do it myself anymore. There are 20 guys and girls that are so passionate about it and the only thing I tell them is regardless of the price, buy what you like. People that come to us, they don't need anything, they have everything. They have full wardrobes so they buy not for necessity, but for pleasure.
It has to be something interesting fun, innovative, interesting, something that triggers an emotion.
That's we are buying something regardless of the brand. whether its big, avant garde, or an unknown designer. We treat them all the same and give them the same opportunities to represent their style. We try to respect every collection whether it's a big designer or a small unknown designer.
Do you have any particular preference on the items?
As long as they have something to say. That's the service we give to the public. People come to us not because they want the whole collection, but because they want to find the best in a short time. That's our duty, to select for our clients. We choose the best from each collection so they don't have to sift through 500 different pieces from one designer, but they find a selection of the best 50 pieces.
You go to the Dolce Gabanna, Prada or Versace's website and you find the whole collection. Out of 1000 pieces, 100 pieces are excellent and 900 are so-so. Out of these 100 pieces, 10 are incredibly good. We focus on that. So our clients don't have to go through those 1000 pieces.
"People come to us not because they want the whole collection, but because they want to find the best in a short time. That's our duty, to select for our clients."
Andrea Panconesi explains the service Luisa Via Roma provides for its customers
---
Looking into the Future with Passion
Luisa Via Roma is 100% privately owned, do you ever think of make it to public?
Not at all because we don't need money. The one thing we don't need is money. We need health and passion from anybody. All of you give us the best that we could ever achieve in terms of passion and ideas.
We don't need to go public or open 500 stores, deal with funds, or financing. We are happy with just one little store. That's why we keep it, just for you to come twice a year. I don't care if we sell during the rest of the year, because we keep it for you. That gives us the energy to work for next seasons. We don't need more stores, we don't need more money, banks etc. We don't even know how to spend our money!
That's why we invite you all here, to give us suggestions on how to spend it!
What's the concept for Firenze4Ever?
As with everything else, it comes out by chance. Nothing is programmed on the table. Everything comes out by chance, by fun, by talking. This started because we wanted to celebrate our 10 years of online business with a big party. Everything was coming from all over the world, so I thought 'let's give them something to go home with'. So by chance, we started in December 1999 so we celebrated in January at the same time as the new collections. So we quickly organized a show with stylists and models etc. to let you go back with some work in your pockets, some shots. That became more important than the party itself,
So we're still doing it tomorrow, but the style-lab as we called it after became even more interesting, more important. We are establishing good business relationships and we have big plans for the future. I can't say much, but it's going to develop something very big. It's going to be a worldwide contest, and all of you will be part of it.
I want everyone to be part of it. I've done it all already, so whatever I do, I don't do it to gain money or to open more stores, I couldn't care less. I want to do something exciting, new and that hasn't been done before.
We work twice a year. That's fashion. We are reborn every six months. We have to come up with something new and this is going to be a big new.
Please use 5 words to describe Luisa Via Roma.
Passion, Passion, Passion, Passion, Passion!
Any last words?
Love is where we all go back to in the end, whatever you do. That's the only thing I regret in my life. When I was in school, I didn't have passion. So when I stopped studying, I told myself whatever I'm going to do, whether it's with my business or a girlfriend, I don't want to lose my time if something I don't care for. Whether it's love or work, it's gotta be with passion.
"I've done it all already, so whatever I do, I don't do it to gain money or to open more stores, I couldn't care less. I want to do something exciting,
new and that hasn't been done before."
Andrea Panconesi talks about his attitude towards the future of his brand