Axl Rose Mocks Red Hot Chilli Peppers' Super Bowl Performance, Calls it "Largest Karaoke" Ever
Following their recent performance alongside Bruno Mars at the Super Bowl, the Red Hot Chilli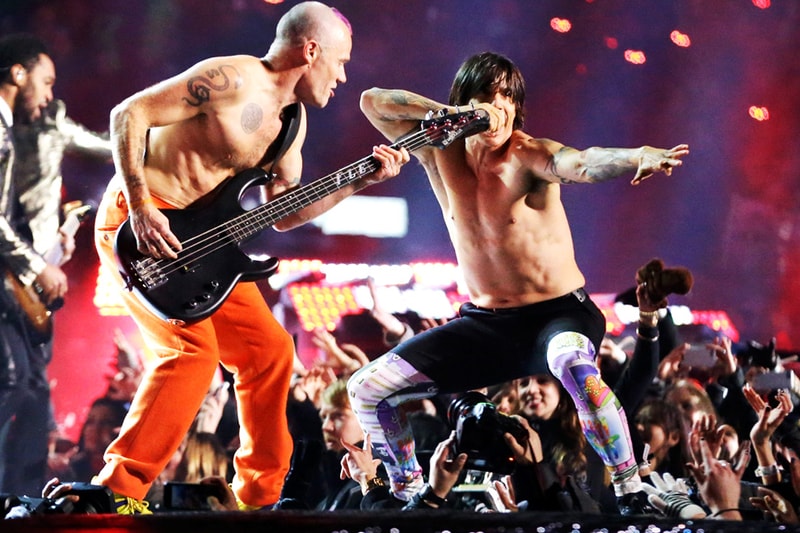 Following their recent performance alongside Bruno Mars at the Super Bowl, the Red Hot Chilli Peppers have been placed in the hot seat as it was revealed that the bands bassist, Flea, was not actually playing live on stage. In order ease their transition in and out of the halftime performance, the NFL refused the band from plugging in the guitar and bass, resulting in Flea essentially playing the "air guitar" while vocalist Anthony Kiedis sang atop pre-recored instrumentals.
When we were asked by the NFL and Bruno to play our song Give It Away at the Super Bowl, it was made clear to us that the vocals would be live, but the bass, drums, and guitar would be pre-recorded. I understand the NFL's stance on this, given they only have a few minutes to set up the stage, there a zillion things that could go wrong and ruin the sound for the folks watching in the stadium and the t.v. viewers. There was not any room for argument on this, the NFL does not want to risk their show being botched by bad sound, period.
Having explained the reason behind his controversial performance in a full open letter from Flea here, another rock icon, Guns N' Roses frontman Axl Rose, has written an open letter of his own in response to the performance itself and the public's reaction to it:
So consider that maybe sometime before their actual performance that rather than use a guitar cord or standard wireless, that in the name of science and for all mankind, Flea courageously had a newly invented breakthrough in microchip technology installed in his ass that picked up the frequencies of his bass and transmitted them to his amplifier. Maybe they all had microchips installed in their asses and not only pick up the frequencies of their instruments but get DirecTV and the Internet too … And besides, if the band wasn't really playing or wireless or whatever and Anthony was really singing they may have set a new world record for the largest karaoke audience ever! Awesome!
Read Axl Rose's open letter in full here.