The Fontus Water Bottle Re-Fills Itself by Collecting Moisture in the Air
Designed by Kristof Retezár of the University of Applied Arts in Vienna, Fontus is a self-filling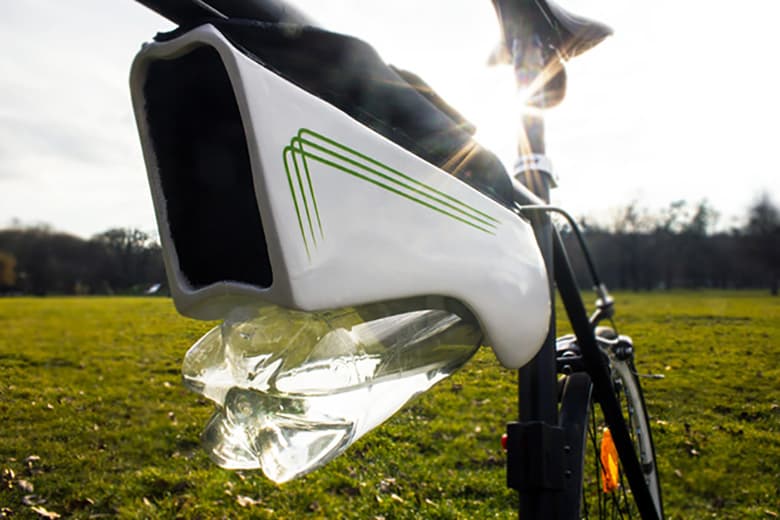 Designed by Kristof Retezár of the University of Applied Arts in Vienna, Fontus is a self-filling water bottle that has the potential to aid a worldwide problem. The device has been cleverly designed to collect and condense moisture contained in the air until eventually stored in a detachable bottle as safe drinking water. Under the right climate conditions, the solar cell-powered bottle can harvest up to .5 liter of water per hour.
Conceived as an ends to a need, Fontus is a conscious effort in aid of the almost 2 billion people worldwide who live with water scarcity. In an attempt to further discover the Earth's 13.000 km3 of mostly unexploited freshwater, the water bottle utilizes a system practiced for more than 2,000 years.
Built to cater for two functions, it can either be used as a sporty bicycle accessory suitable for extended periods of travel or as a stationary fixture in areas with little groundwater and high humidity. Electrically powered, the upper section of the device is designed to remain cold, whilst the lower half will gradually heat up throughout the day and consequently cause the required condensation.
Once the design has been refined, Retezár will be seeking investment opportunities to have Fontus mass-produced. Will you support this fantastic product should it eventually become publicly available? Let us know your thoughts in the comment section below.