Pen & Paper: Allister Lee of Black Is Beautiful
The latest Pen & Paper features a look into the working space and sketchbook pages of graphic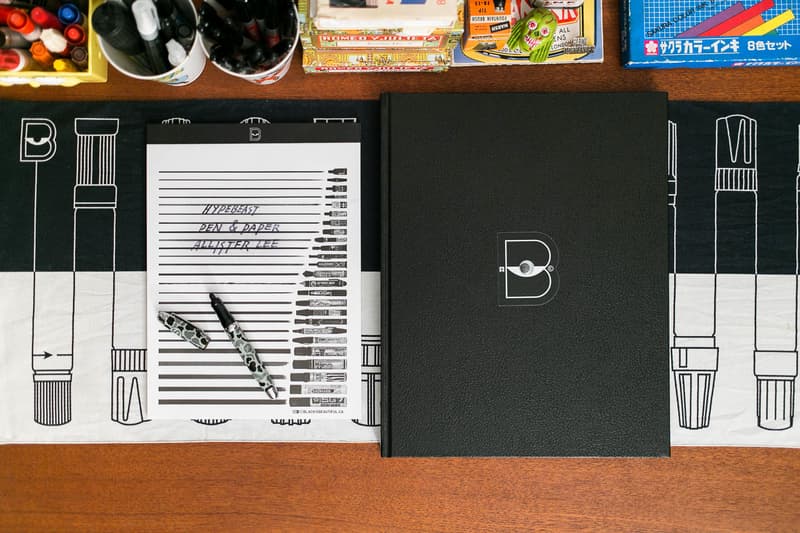 1 of 12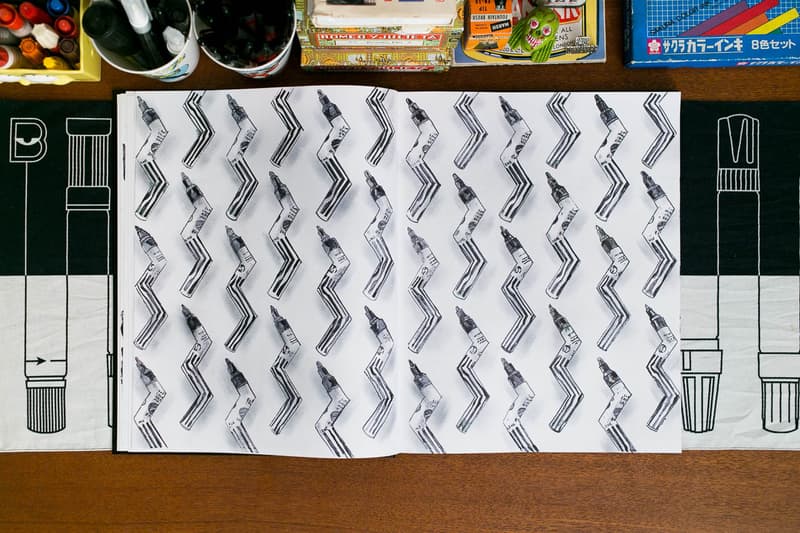 2 of 12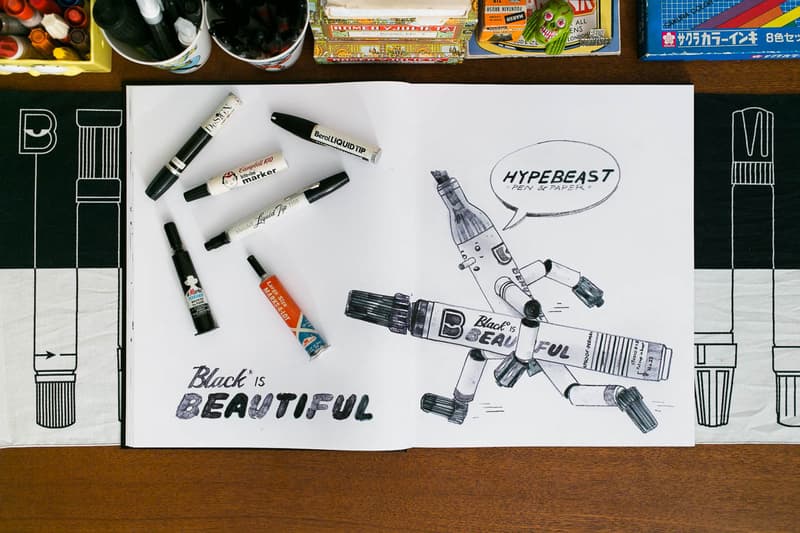 3 of 12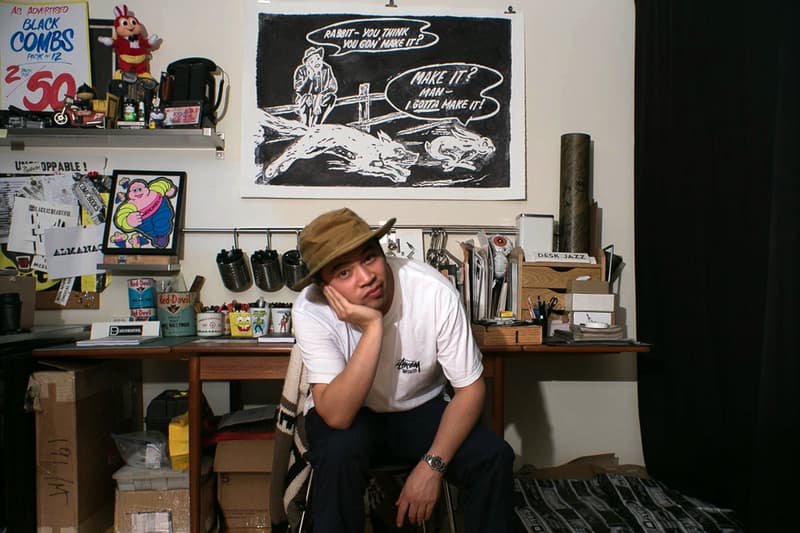 4 of 12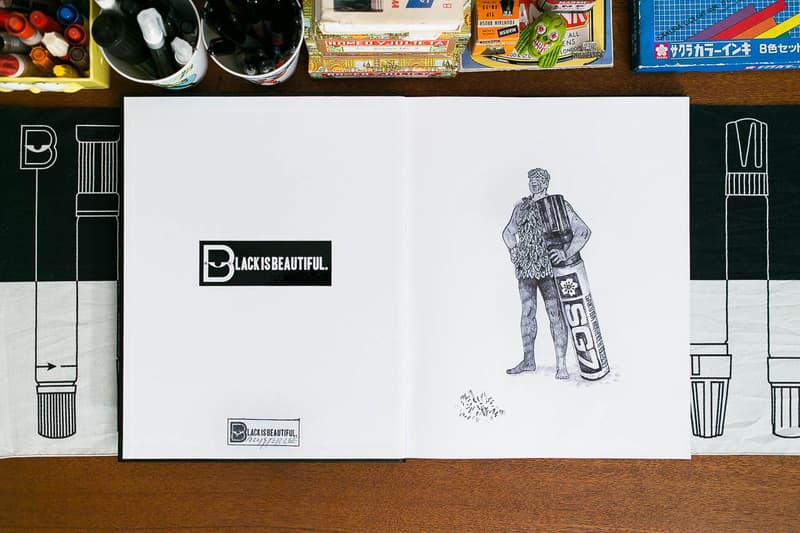 5 of 12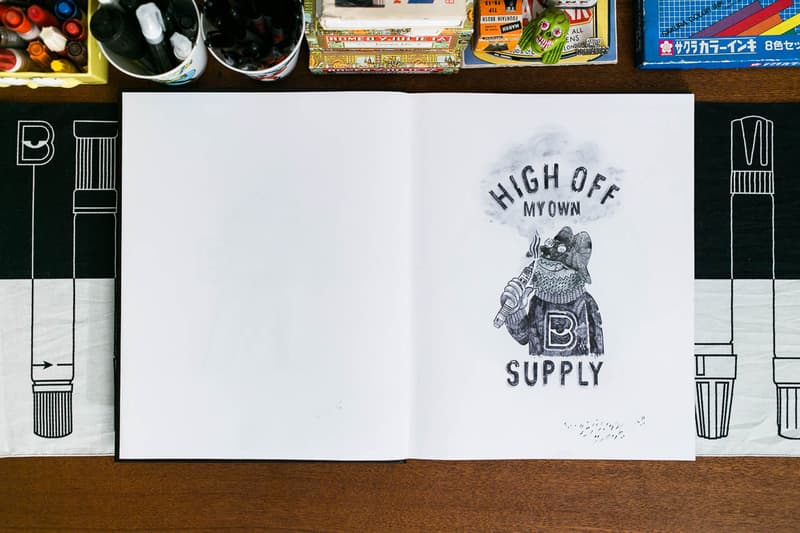 6 of 12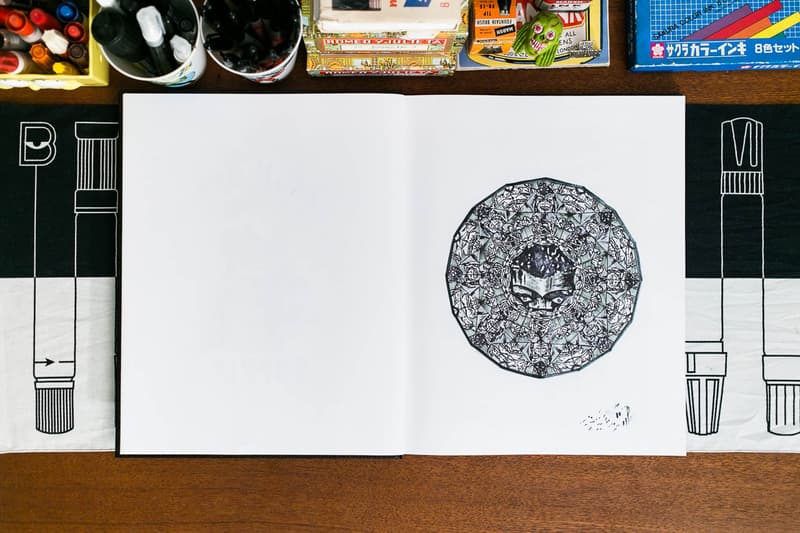 7 of 12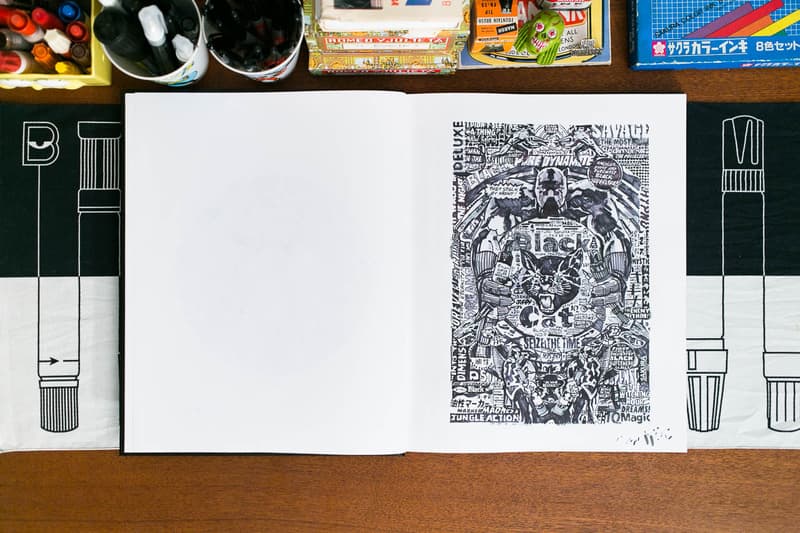 8 of 12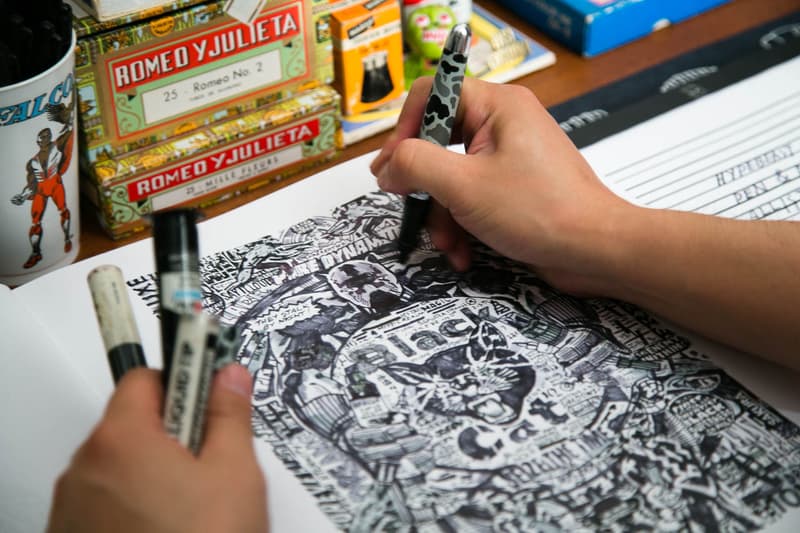 9 of 12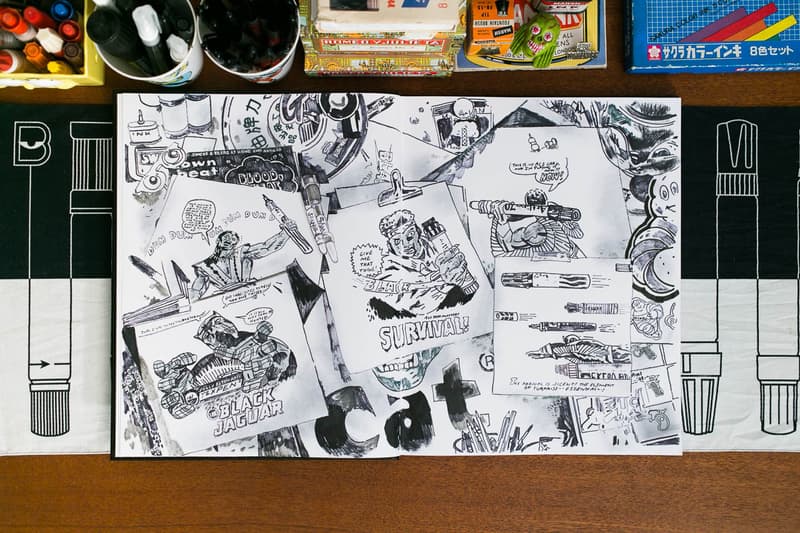 10 of 12
11 of 12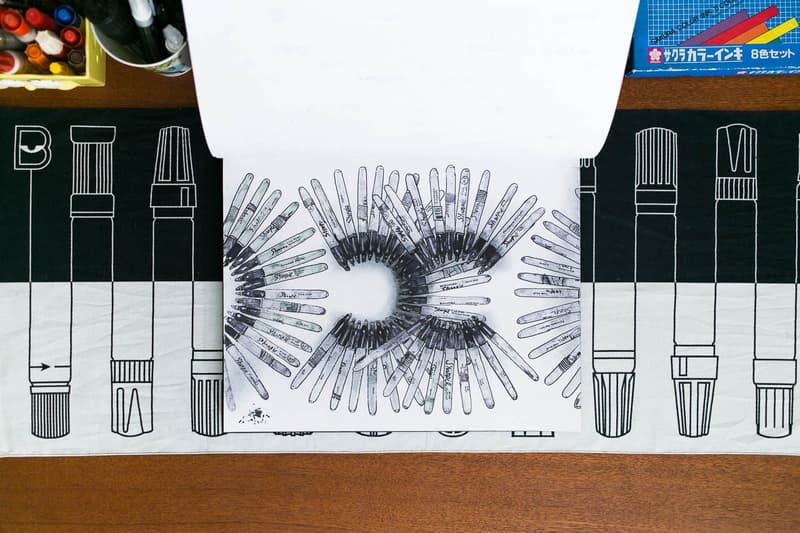 12 of 12
The latest Pen & Paper features a look into the working space and sketchbook pages of graphic artist Allister Lee. For over a decade he has developed graphic work and products for various industry mainstays, with a client list that includes Adidas, Converse, Element Skateboards, MHI by Maharishi, Mishka, Nike, Staple, Stussy, Supreme and Vans.
Outside of his commercial practice, Allister develops independent work under the Black Is Beautiful / B.I.B moniker. Fusing together influences of pop counter-culture with black marker design and image references, he creates an array of artwork and branded products to compliment the Black Is Beautiful website, which also serves as a visual database of the world's largest black marker collection.
We join Allister at his homebase to capture him in action. Presented here are a few B.I.B blackbook visuals, rendered in his signature style utilizing an array of black markers, many of which incorporate the tools themselves.
More of Allister Lee's work can be viewed at his webpage, B.I.B marker archive, webshop, and Instagram feed.