HYPEBEAST Road Trips Amsterdam: The Finer Things in Life Beyond Denim at Tenue de Nîmes
Bringing their unique take on style to the otherwise — in their own words — simplistically-dressed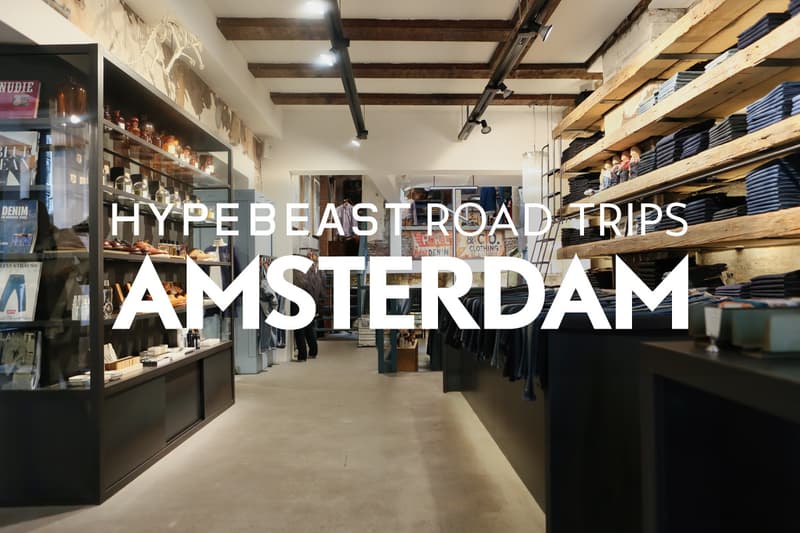 1 of 25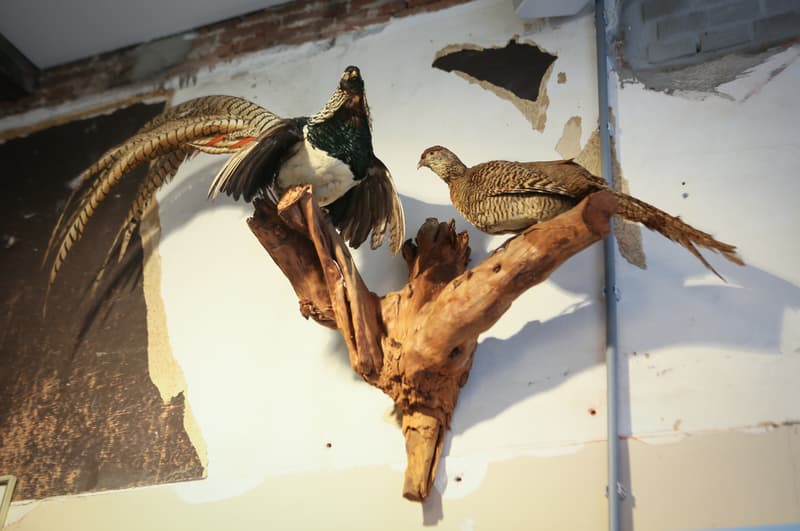 2 of 25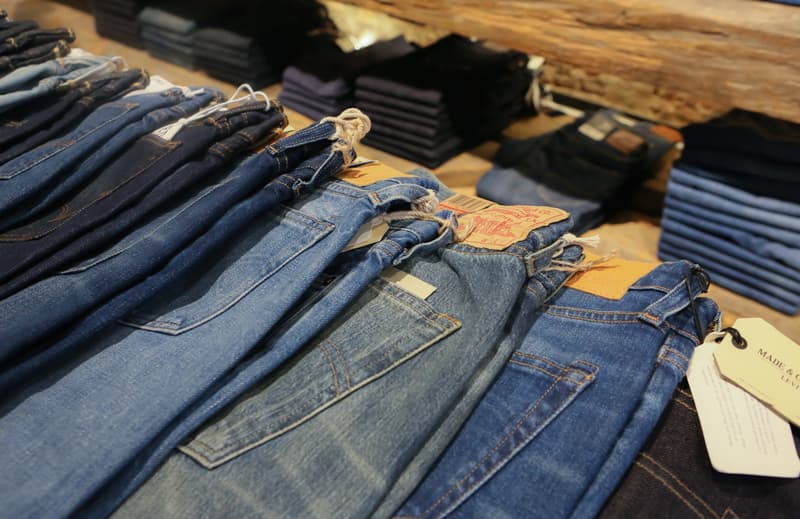 3 of 25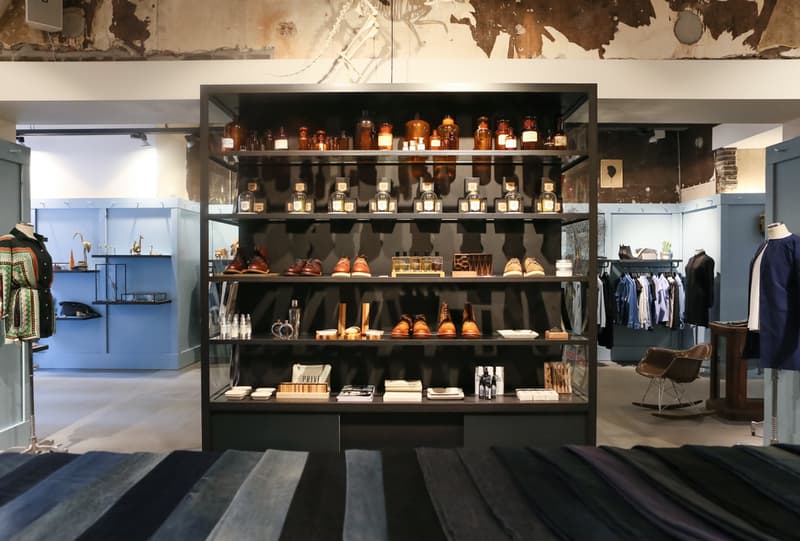 4 of 25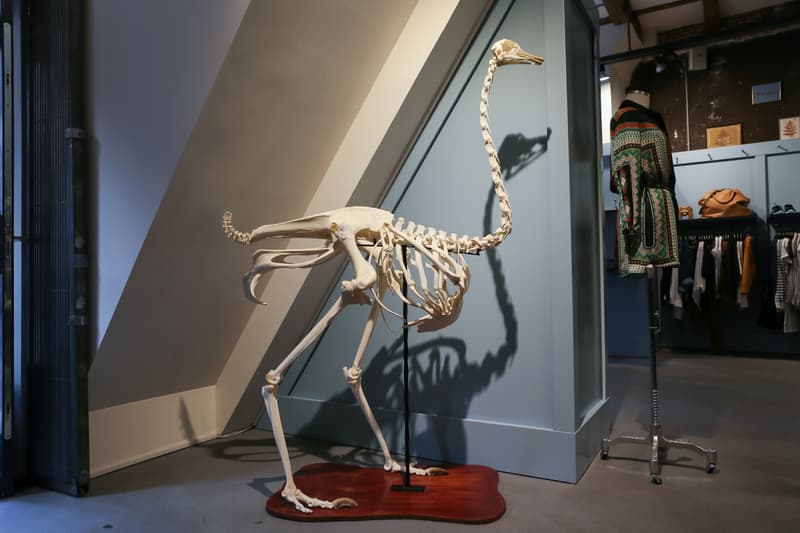 5 of 25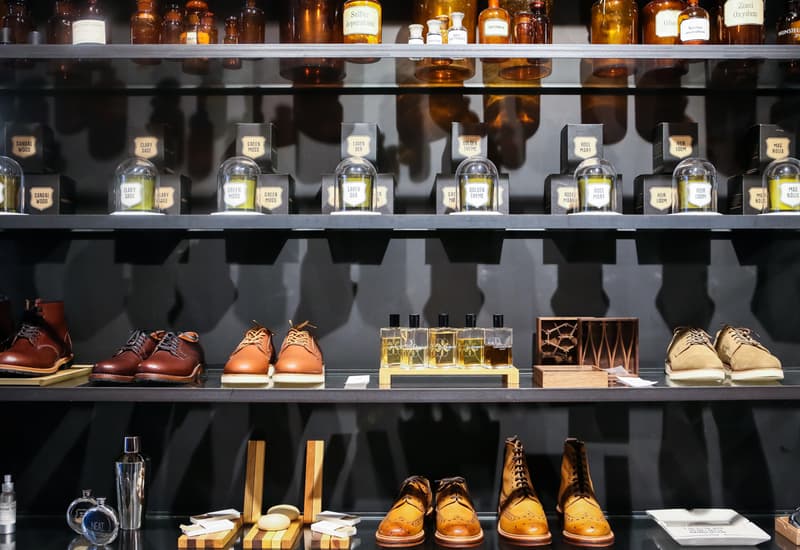 6 of 25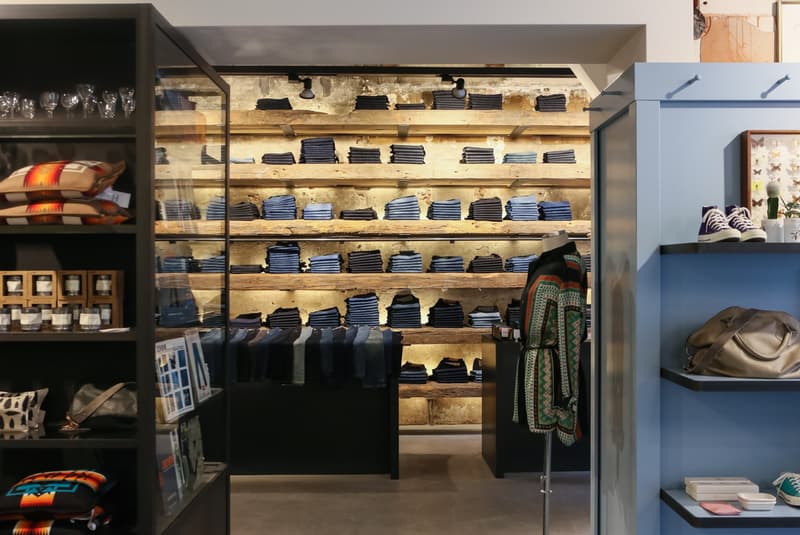 7 of 25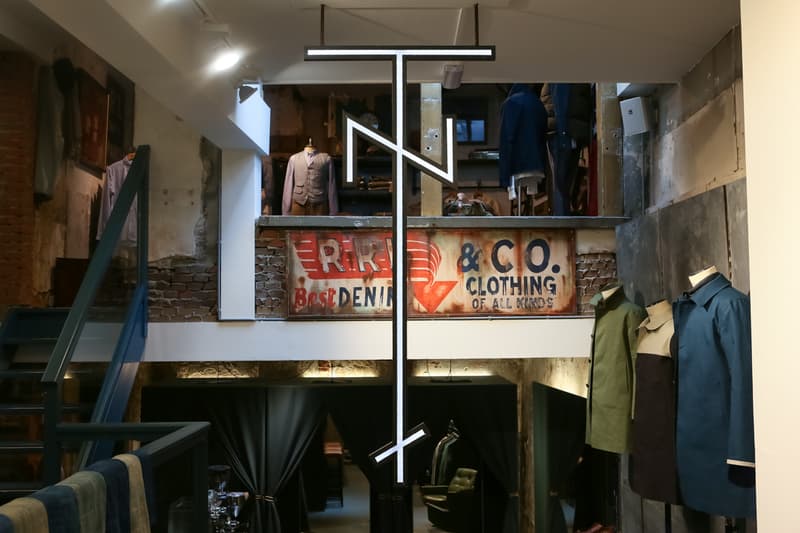 8 of 25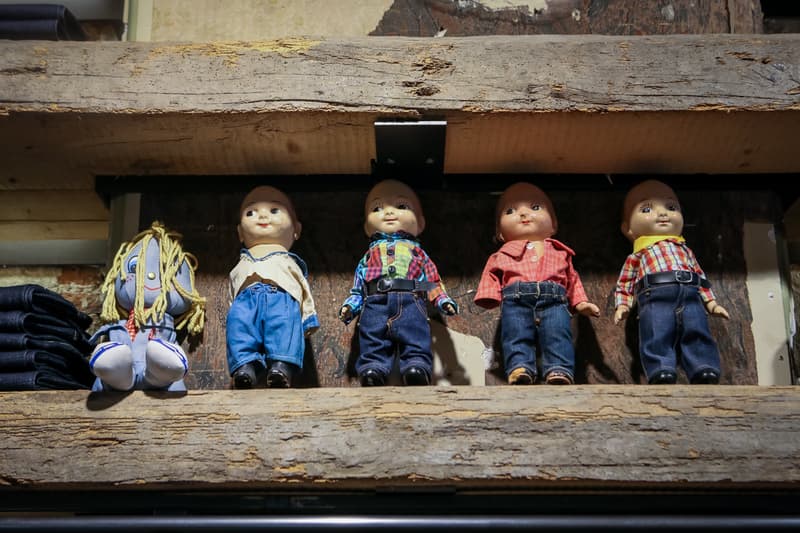 9 of 25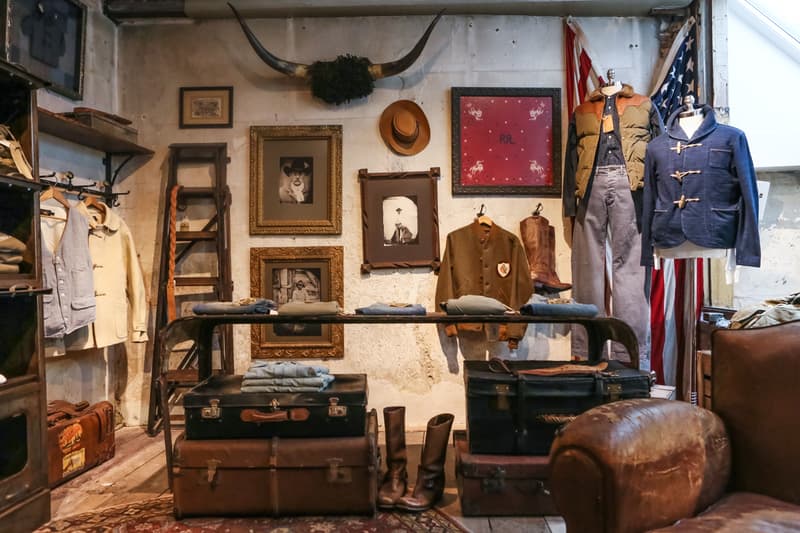 10 of 25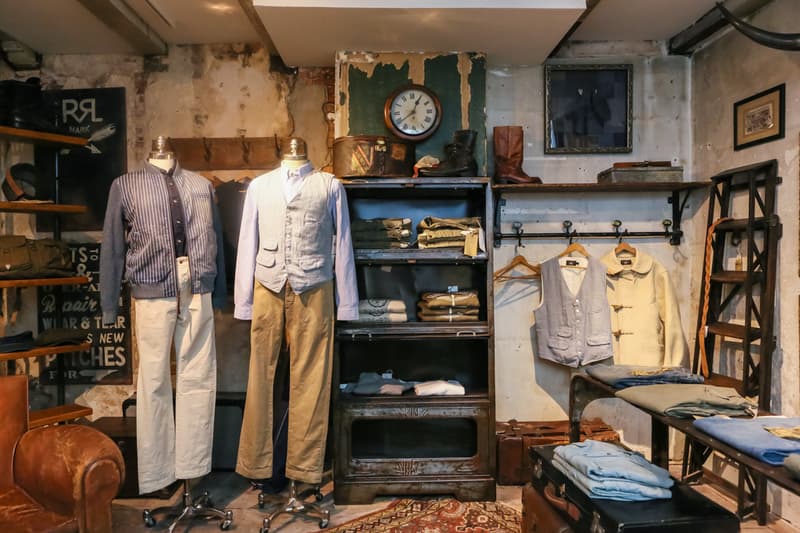 11 of 25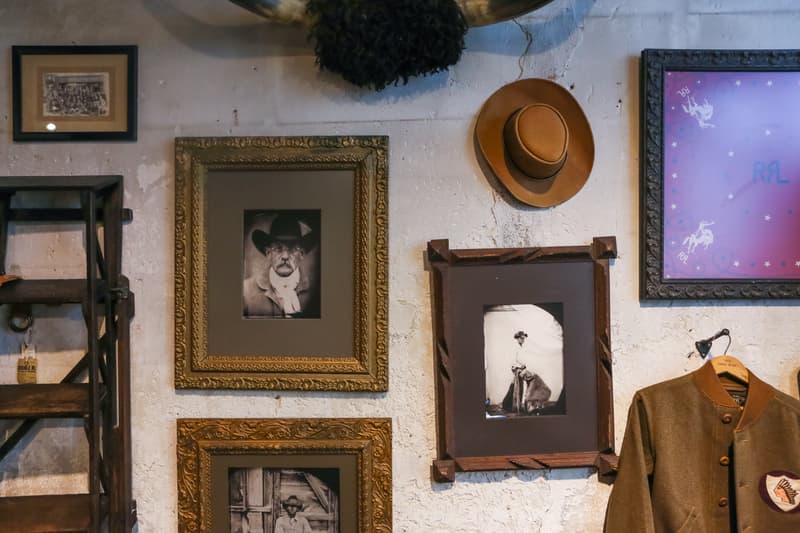 12 of 25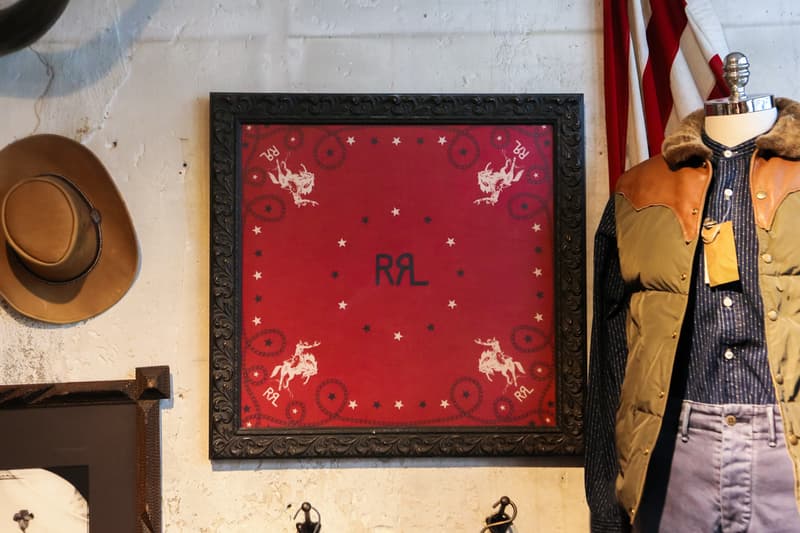 13 of 25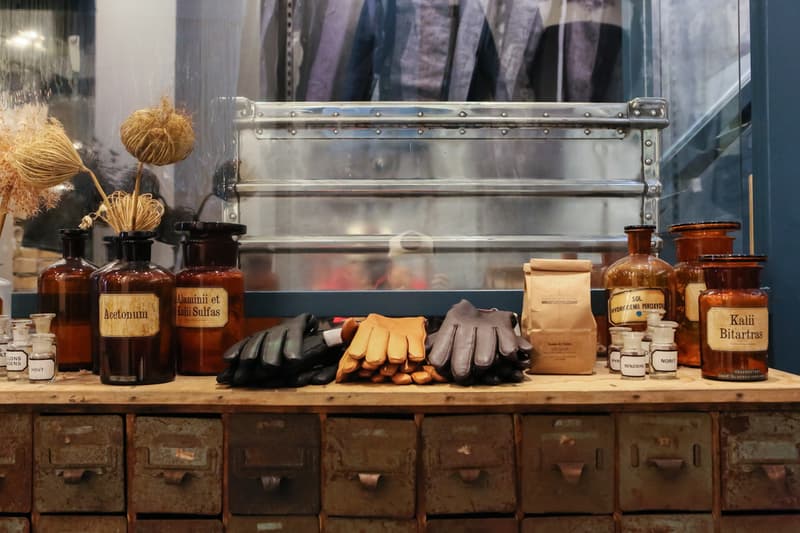 14 of 25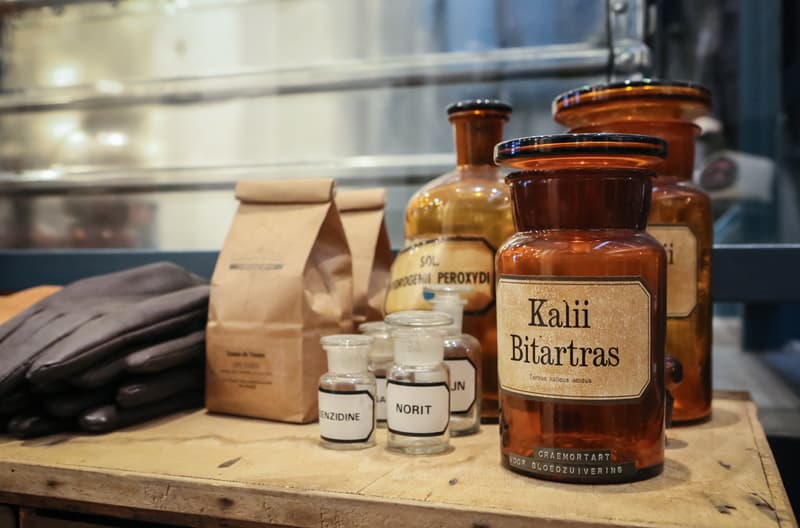 15 of 25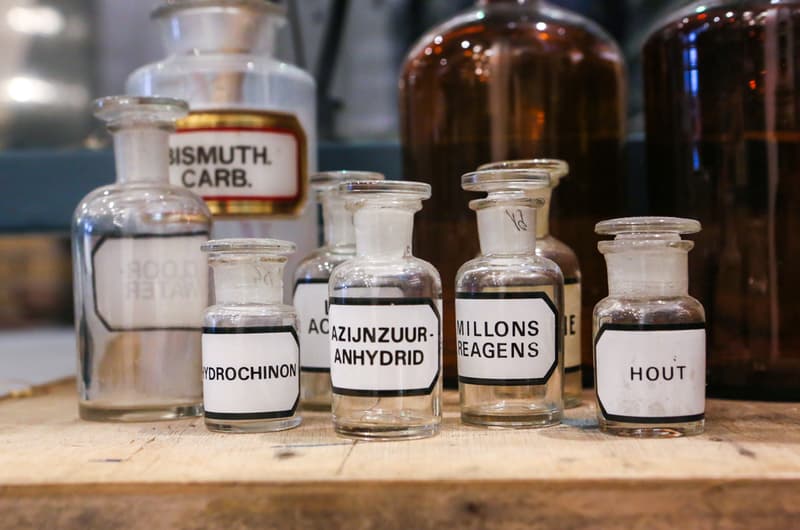 16 of 25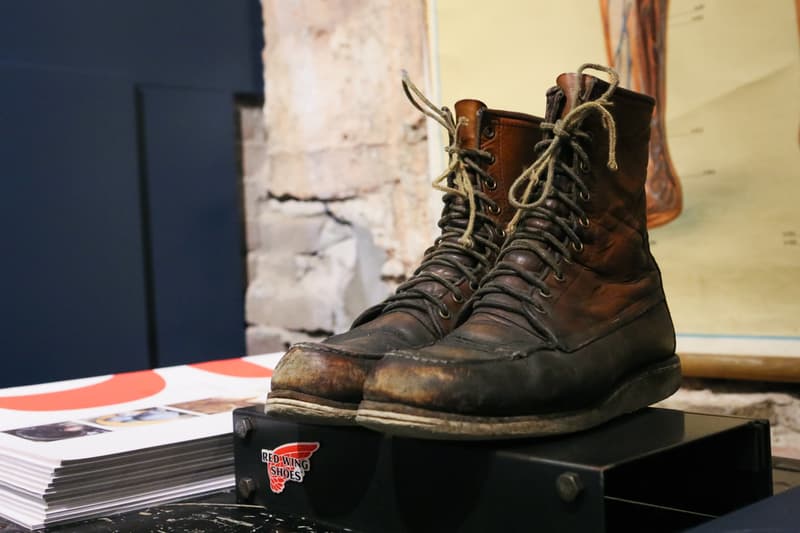 17 of 25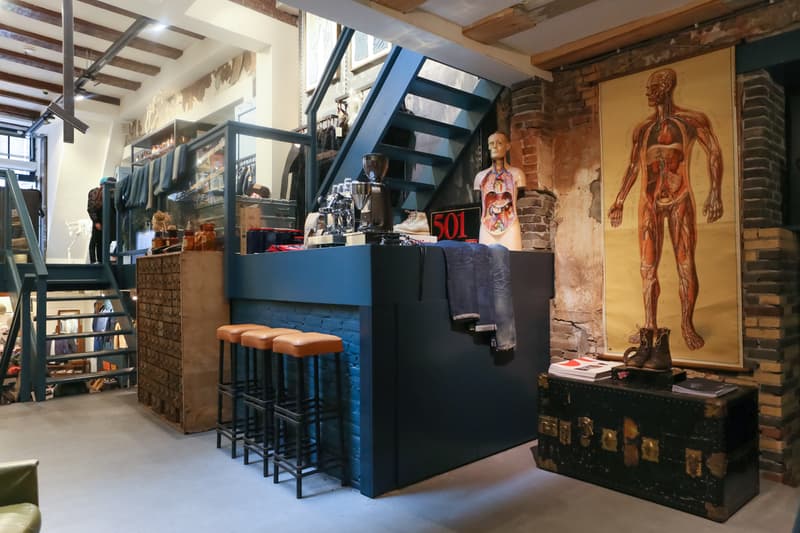 18 of 25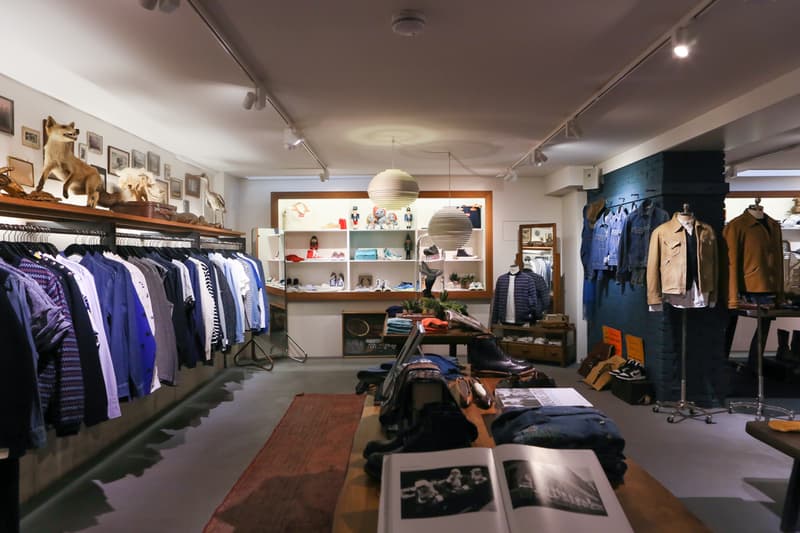 19 of 25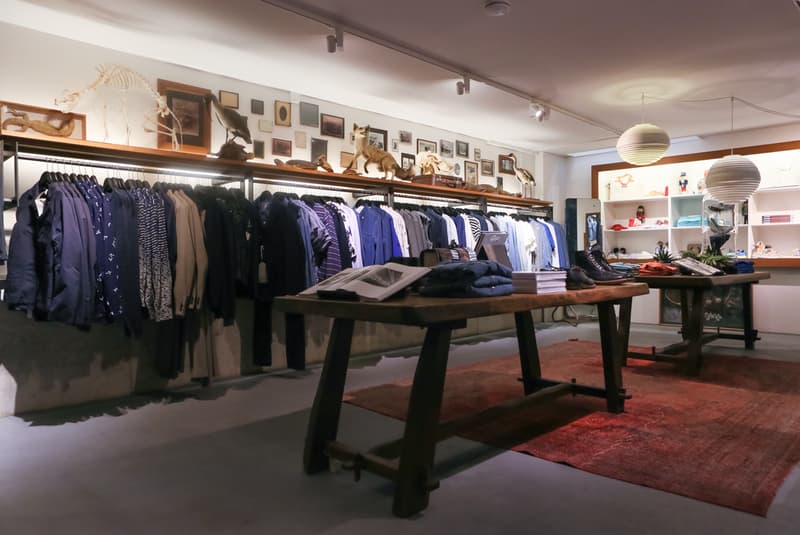 20 of 25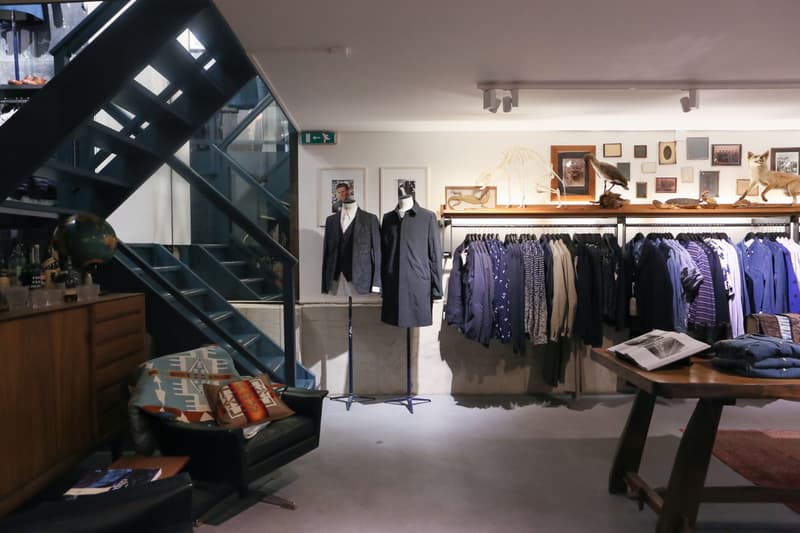 21 of 25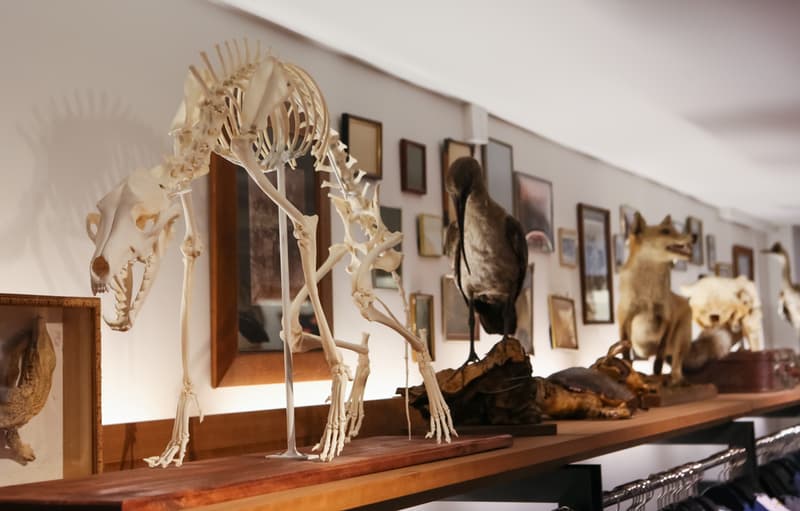 22 of 25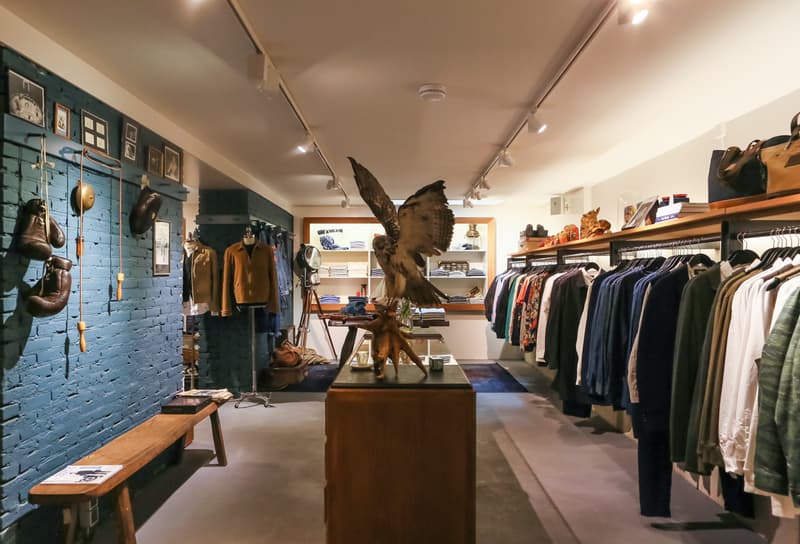 23 of 25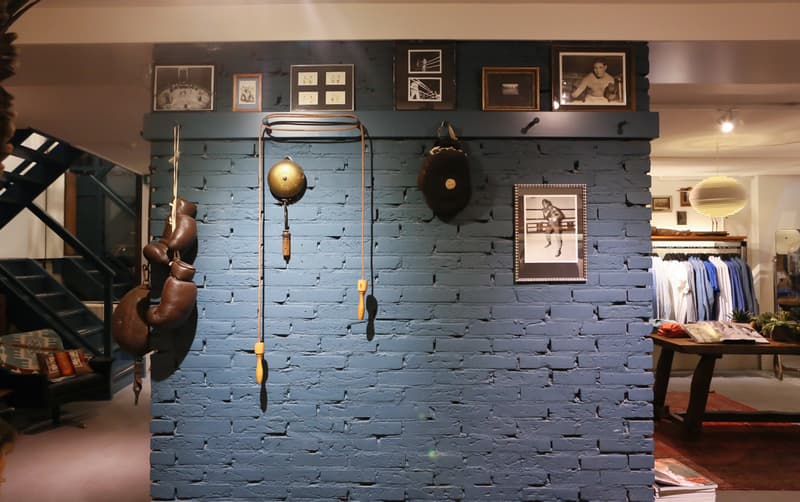 24 of 25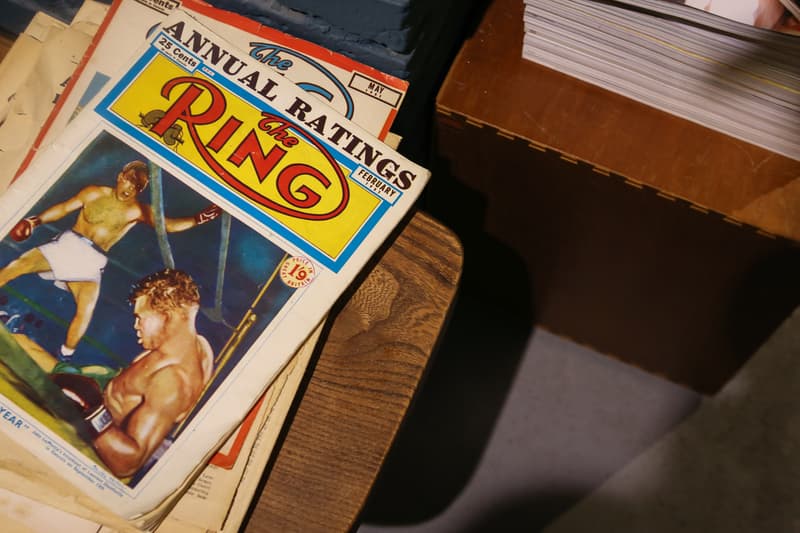 25 of 25
Bringing their unique take on style to the otherwise — in their own words — simplistically-dressed Netherlands, Menno van Meurs and Rene Strolenberg founded Tenue de Nîmes as a hot spot for those seeking the "good things" in life. Aptly named after Nîmes — the place in France where denim was first produced — the shop embodies their uncompromising commitment to carrying only the best jeans and goods. Now the proud owners of three locations, Van Meurs and Strolenberg fill us in on what makes Tenue de Nimes such a successful standout brand both within its home country and among other purveyors of quality goods.
Can you introduce yourselves and your respective roles within the store?
M: I'm Menno van Meurs. I'm 32 years old and co-founder of TDN. I started it with my childhood friend Rene in 2008. After the first store, we built our Red Wing shoe store in 2010, and we founded our last store in 2012 so that's three now.
R: I'm Rene Strolenberg. I'm also a co-founder, and also 32. And the rest he just told you.
Stylistically, when you guys were growing up, were you guys into the same stuff you sell now or did you evolve?
R: We're always evolving. When you looked at denim when you were a kid, it was all about brands. We evolved from a focus on brands to quality. Now, it's about fit, heritage and quality. I think that's also where the shop is now. Also brand-wise, we've quit doing a lot of things since 2008 when we started. Nowadays, we see ourselves as more than just a denim store. It's about having the best of the finer things as well.
M: I think it's fair to say that the basic principles of quality denim got us in touch with other quality products. I think at a certain point, the beauty and the simplicity of jeans helped us open up to everything else out there. Whether it's a vulcanized jacket or a very nice pencil, or whatever, it's all something that grew out of that passion for quality products.
Do you think there's something inherent about Dutch culture that pushes for quality products?
M: No, I think we're more based around a group of people that's all over the world instead of just Amsterdam. I think that also comes as a big thanks to the Internet. The info is easier to get now, but my parents live outside Amsterdam and if I told my mom that I'm wearing denim that's 300 euros, her heart would stop for a couple seconds. It's still a community thing and not a Dutch thing.
What was it like opening your first store during a tough financial period?
R: It was hard because we didn't really have much from the bank, so that makes you more creative than you normally are. That's why there was so much emotion in the store, because everything in the store has been found, haggled for and bought.
M: One interesting thing is that people don't come to the shop just for good products but also for the soul of the store and the passion of the people.
What do you guys look for when you stock a brand?
R: It must fit with the rest. Because at the moment, we have a lot of brands that we'd love to carry, but they just overlap with what we already do. At the moment, it's also difficult for our discussions with brands. We're trying to make one collection out of all of them and so for some of them, who don't buy shirts or jackets from, it's sometimes tough for them to understand. At the same time, we want our products to be honest so that it's not on sale online, in other stores, or through the suppliers themselves four months later.
How long has your in-house label been going?
M: It's something that we started developing five years ago. It all came down to one very simple desire to provide people with the right quality at the right time 'cause with all the speed and all the shit that's out there, there's a growing number of people that just want a good product, a technical product, or a well-made product that fits well too.
That's why we decided not to do sales. This product is either worth its price or not, so it shouldn't matter if you put it up for half price, because you lose touch with the whole philosophy. And that's why we decided to be stubborn and probably the only idiots in the world to not put stuff on sale. We just don't believe in that. Our store should be known for great stuff and I don't know any great stuff at half price.
How do you communicate to your consumer when they see performance running shoes among your stock of heritage brands?
R: It's a very easy thing to explain. We kind of feel that we're just presenting a bit of our own lives and if you look at your own life, your life isn't only about having nice pants or a nice shirt, right? It's also about what to wear when you go to yoga or go out into the rain, or what kind of coffee you'd like to drink.
So these are all just vital elements of the good things in life, and if you just consider our brand portfolio as elements of the good life, then it doesn't really matter if it's clothing or food, or whatever. It just fits within the lifestyle and with the sense of wonder you get when you come inside the shop.
How would you define the Dutch's style in fashion?
M: You know, Dutch style is a tough one. We have an expression in Dutch which I guess captures the vision on style in the Netherlands pretty accurately: "Be normal and you're crazy enough."
That's seriously a Dutch expression, and I think when you hear that, it says a lot about how we dress in the Netherlands and that's not a bad thing at all. People don't like to overact here, so some creativity is lost, but on the other hand, that's probably why we do so well in jeans. It's such a nice commodity and everybody wears it loyally, so they don't need so many other things.
After working together for so long, what's the thing that you've learned most about each other?
M: He's taught me that sometimes it's wise to just shut the fuck up! 'Cause sometimes I just kept on questioning small insignificant things like whether this is 89% or 98%, and if something was 98%, where's was the other 2%. So yeah, Rene teaches me to be a bit more mindful and keep quiet sometimes.
R: No comment!
For our third installment of HYPEBEAST Road Trips, we continued our journey with cultural connector and creative Toon fan, Simon Wainwright, Nicole Fung of That Food Cray !!! and writer Joy Yoon (author of The Best Things to Do in Los Angeles: 1001 Ideas). We explored the known and unknown parts of Amsterdam to uncover new adventures and take a deep look into the culture of the city. It's preserving the old with the new, which serves as the idyllic and inventive background many associate with present day Amsterdam. Big thanks go out to Warsteiner, Onitsuka Tiger and the Dylan Hotel for their support in this opportunity.

Stay tuned over the course of the next few days as we highlight food, fashion, design and more. Check for more HYPEBEAST Road Trips adventures here.
Photographer

Ravi Sidhu/HYPEBEAST
Join Our Discussions on Discord
The HYPEBEAST Discord Server is a community where conversations on cultural topics can be taken further.