Mark One: The World's First Carbon Fiber 3D Printer
Named for Aeromotions owner Gregory Mark, the Mark One represents – more or less – a "luxury"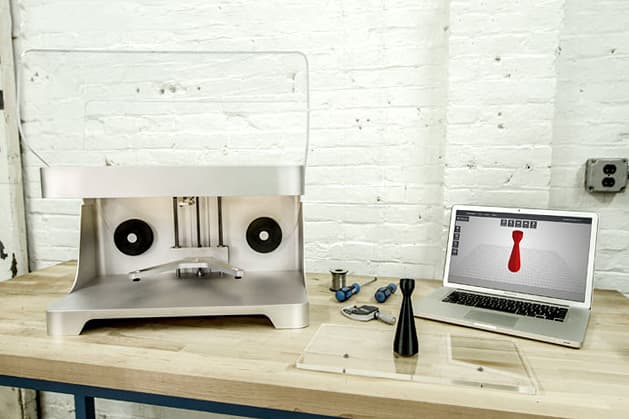 Named for Aeromotions owner Gregory Mark, the Mark One represents – more or less – a "luxury" version of your prototypical 3D printer, but instead of printing in plastic, the machine is fully capable of creating carbon fiber models. Making its debut at San Diego's SolidWorks World 2014, the Mark One is billed as "the world's first desktop printer capable of printing composite materials." Thus, it doesn't stop at carbon fiber – the printer can even create pieces in fiberglass, nylon and PLA. Said the founder of the design:
We took the idea of 3D printing, that process of laying things down strand by strand, and we used it as a manufacturing process to make composite parts. We say it's like regular 3D printers do the form. We do form and function.
Constructed of anodized aluminum with a translucent printing bed and measuring 22.6" wide, 14.2" tall and 12.7" deep, the Mark One will be available to pre-order online in March for $5,000 USD.