Giuseppe Zanotti Speaks On Sesigning, Inspirations, and Working with Kanye West
A one time DJ, designer Giuseppe Zanotti was seemingly destined for a life in the realm of footwear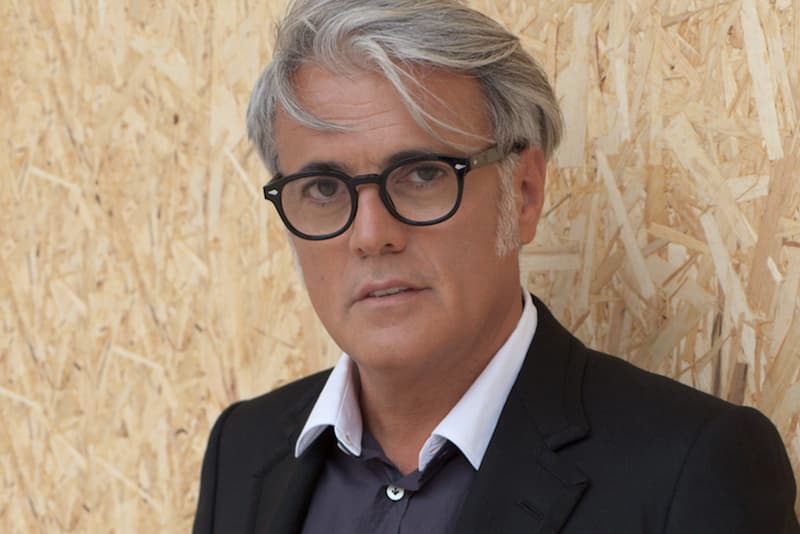 A one time DJ, designer Giuseppe Zanotti was seemingly destined for a life in the realm of footwear thanks to a childhood in San Mauro Pascoli – a tiny Italian town with a rich history in shoe-making. Since leaving his DJ gig behind, Zanotti's designs have acquired a cult following as he has seemingly crafted the perfect piece for any occasion – for men and women alike. Life + Times recently caught up with the celebrated designer, who delved into everything for music tastes to muses and more. Choice excerpts can be found below while the entirety of the interview can be found at Life + Times.
L+T: What music were you listening to when designing you're latest collection?
GZ: Well, I run from hip-hop, contemporary music, to funky, and Philadelphia music of the '70s. I enjoy playing with the sound of the past and the rhythm of the present. Just like in my shoes you find the traditional craftsmanship of the '50s but redesigned in a contemporary way with a touch of irony and innovation.

L+T: Do you have any muses that you think of when you are designing?
GZ: No. Inspiration is something that origins from everywhere; everything can be one flame of the never ending creativity's fire. It's anything, anywhere.

L+T: Speaking of Kanye [West], you have a great friendship with him. What do you think of his design attempts?
GZ: My friendship with Kanye is a matter of sympathy and true brotherly love. On the professional side, I believe he is an extremely versatile artist, a renaissance man. It's not just a matter of good sound; there is the sound, the lyrics, his own outfits, the album cover, the video clips…everything is perfectly taken care of and he creates poetry for your spirit and body. I think he really has great potential.

I enjoyed working with him and observing through his fashion designs the way trends are changing. We all have to follow this wave of change offering new ideas, new incentives to grow. Fashion now is not an end in itself, it's not showing off like in the '80s or just a runway like in the '90s or a total look like in the 2000′s. Nowadays everybody has the freedom to follow his or her instinct and to wear any brand and to listen to any music. To mix and match. We should all recognize this change and be part of it. Kanye, with his courage and his honesty has done his part. He was not afraid of facing such a dangerous world such as the fashion one, he was not afraid of shouting to everyone who he is.