Polls: Battle of the Big Men Retros - Mutumbo vs. Shaq
It's been a big summer for the return of retro basketball silhouettes, with adidas Mutombo and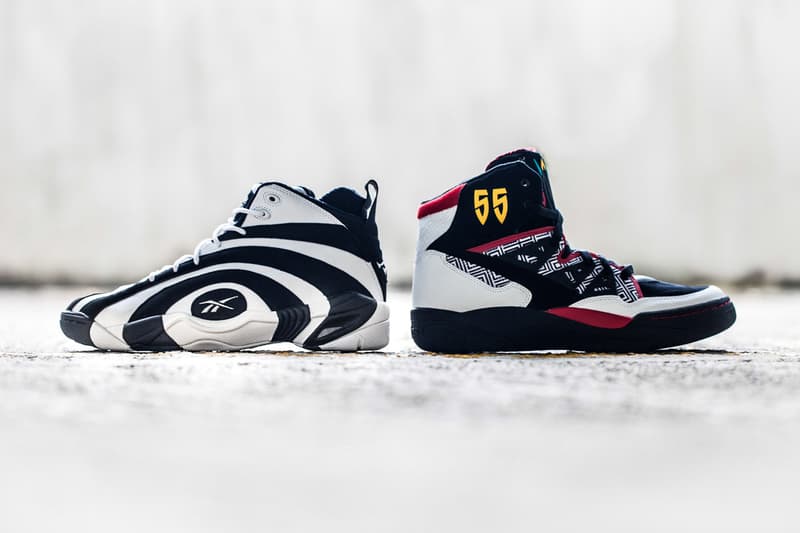 It's been a big summer for the return of retro basketball silhouettes, with adidas Mutombo and Reebok Shaqnosis spearheading the lot. Both longstanding performance brands have culled from its extensive archive, presenting bold rendition in tribute to its iconic players. Twenty years from its original release, adidas presents Dikembe Mutombo's signature sneaker; a profile consisting of a snazzy print paneling, tribal tongue design, and yellow, red and green hues that call upon Mutombo's African roots. A few years later, Reebok took Shaquille O'Neal's endorsement deal to new depth in performance and design with the Shaqnosis, releasing a head-turning sneaker with its hard-to-miss spiral motif. Returning for Summer 2013 with timeless sensibility, the OG sneakers hallmark the seminal years of basketball, appealing to both sneaker and fashion enthusiasts respectively. With both sneakers holding great heritage, design and representation of two stellar personas, which profile do you prefer?
The last Polls we asked weather the perpetuation of high fashion in hip-hop is played out. The results showed 1039 vote "Yes," while 534 said "No."
Poll
Which Do You Prefer?
Reebok Shaqnosis OG
adidas Mutombo