Jay Z Talks 'Watch the Throne 2,' Biggie's Legacy, Nas Collaboration... and Hyphen
We certainly cannot complain about a lack of Jay Z interviews this summer. While shooting the "Holy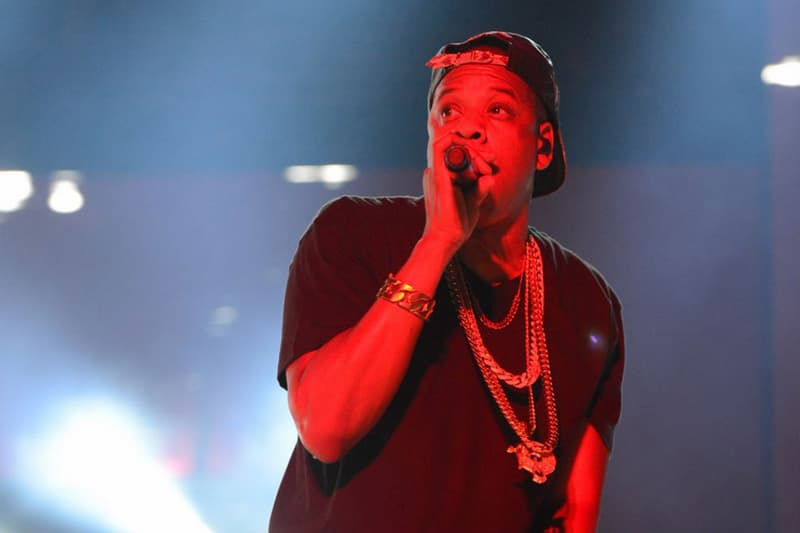 We certainly cannot complain about a lack of Jay Z interviews this summer. While shooting the "Holy Grail" video in LA this morning, Hov called Big Boy's Neighborhood in order to discuss a range of subjects. The mogul opened up on his ongoing 'Legends of the Summer' with Justin Timberlake, Watch the Throne 2, the current state of hip-hop, speaking to The Notorious B.I.G. the night before he died, his Nas collaboration, his guest spot on JT's The 20/20 Experience — 2 of 2 album, the highly publicized drop of the hyphen in his name, and much more. Listen and read below.
On Legends of the Summer tour:
"Of course, the money is great, but you love it, you love what you do — that comes first. And then second, you just want to keep pushing the culture forward, and pushing the genre forward, and taking hip-hop places that people never thought that it would go. It's like that Biggie song."
On the current state of hip-hop:
"A lot of people [keep me on my toes]: Kanye, Drake, J. Cole, and that Kendrick Lamar album was insane. It's a good time for hip-hop. I mean, think about the year that's happening, all the albums that's dropping. It feels like '96, '92."
On Watch the Throne 2:
"Yeah, [Kanye and I] definitely spoke about it. We don't have any dates lined out for it, but we definitely spoke about dropping solo albums and then going back to do 'Watch the Throne 2,' so we'll see what happens."
On Kanye's Kris Humphries line on "Cold":
"On my birthday, we were on tour, he freestyled in the room, he said the rap in the room, and everybody was like, 'Oh, that's a great line!' People got to understand that it's entertainment as well. It's rap music, sometimes it rubs you the wrong way, [but] it's fun."
On dropping the hyphen:
"That was like three years ago, I don't know how that story resurfaced."
On hip-hop's changing audience:
"Hip-hop has done so much for racial relations, it doesn't get the proper credit. It's always demonized and people point out all the bad things about it, but no one talks about how hip-hop has brought all different races of people together."
On speaking with Biggie the night before he passed:
"He was in great spirits, his album was coming out. He was like, 'Yo, playboy! Why you not out here, playboy?' Actually, Irv Gotti was at the party and he called me and put him on the phone."

"I take him everywhere I go. Every step, every accomplishment, he'll be there in some sort of way, whether it be live in concert or on record.
On Nas' "Sinatra in the Sand" featuring Jay Z and Justin Timberlake:
"It's a bit beyond a concept in Timbaland's mind because we started it, but I don't know where he is. We need to get back in there and finish it."