Anthony "Top Dawg" Tiffith, CEO of Top Dawg Entertainment, Opens Up
There is little doubt that Top Dawg Entertainment — the label around Kendrick Lamar, ScHoolboy Q,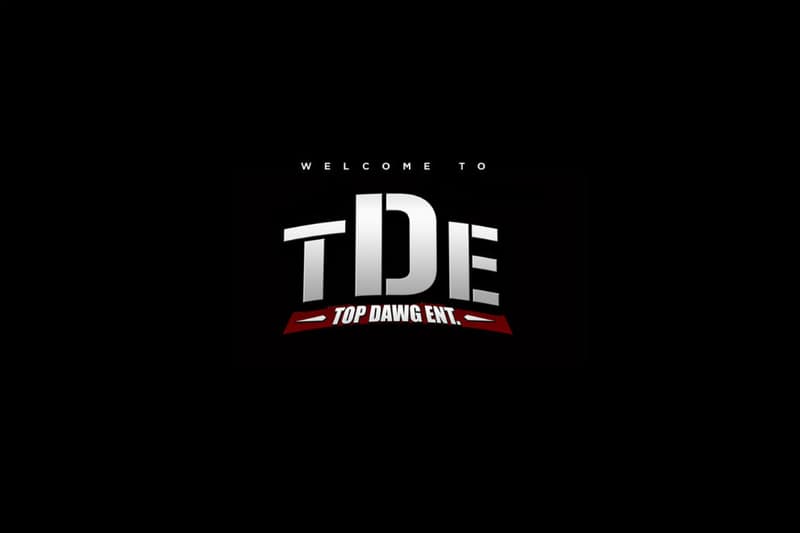 There is little doubt that Top Dawg Entertainment — the label around Kendrick Lamar, ScHoolboy Q, Ab-Soul, Jay Rock and more — is one of the most sough-after entities in today's music business. Certified with platinum success and high street credibility, the Los Angeles-based label manages to mold all these qualities into one globally influential movement. But who is the mastermind behind this movement? VIBE sat down with TDE's CEO, Anthony "Top Dawg" Tiffith, to discuss the rise and development of this new West Coast powerhouse. Read excerpts of the conversation below.
VIBE: In your wildest dreams did you ever think TDE would get to this point?
Top Dawg: "Man, it's crazy, when I [used to watch] Uncle Mike (Tiffith's uncle is rap mogul pioneer Michael Concepcion), I was like Man, this nigga getting so much money, I want to try music. It was this producer named Demetrius Shipp [who] was going through some issues, so he hollered at me. Me and a few of my niggas rode down to get his money for some shit he produced. Me and him kind of partnered up where he was using my studio because it was just sitting there. He was using the studio but I was off doing what I was doing, hoping that he might strike gold and I could cross over. When I did decide at the end of '04, early '05 to really mess with the music, I had the dream of it being [this big]. This took me by storm, though. This nigga first record is platinum. I knew that Kendrick could be the biggest kid in the game. Honestly when I heard him at 16 [with] the knowledge that he had, I knew he would be big."

It's amazing to see Kendrick remain so humble after all the success. What did you see in him initially?
"When he first came to the studio… I put him in the booth and put this double time beat on, trying to throw him off. He went in there and started going off! So I'm trying to play like I'm not paying attention. He notices I'm not moving and starts going crazy. So I look up and I'm like, "God damn. He's a monster." So the next day I had a contract for him [Laughs]. "

You're a West Coast guy who's well-respected in the street. Now you're a respected music executive. How were you able to make the transition?
"Really, just hard work, learning lessons as we go [and] our whole situation at Warner Bros. with Jay Rock (Jay Rock was signed to Warner Bros. in 2006 and released with masters in 2010). Jay Rock is pretty much our guinea pig. When [TDE] first got signed to a label, I thought we was on our way. Going through all that bullshit taught us how to really win."

You have artists from different, sometimes rival, neighborhoods that didn't know each other. Was there ever conflict?
"It was a little tension with Kendrick and Jay Rock early on because our hoods were going at each other. They didn't know how to react. With me being the big homie [I would advise them]: "You guys can bridge the gap between the hood, because y'all can speak to the world now." You can get some money and change all this gangbang shit." – See more at: http://www.karencivil.com/2013/08/26/ceo-of-top-dawg-entertainment-finally-breaks-silence-for-vibe-magazine/#sthash.2kFK6biD.dpuf

You've won with simple-man principals. How has an upstanding guy like you prospered in an industry with the fake? "Honestly, coming up, I ran into so many fake nigga's promises that it just made me more determined to win without nobody. A lot of the same people who gave us the fake bullshit call me now and I remind them of the time when I asked them for something and it never happened. To me your word is everything. So many people can't handle the truth. They be like, "Top, you changed." Nah, I'm just keeping it real. I'm the same nigga sitting at the Lakers game. My number been the same for 15 years. So if you my homie, don't call me and ask can Kendrick do something on somebody I never heard of's [project]. Don't be offended if I tell you it's not good. Didn't nobody hand this to me. If you want something, bring me the next big thing; bring me some hot beats; do something. Don't just call me like "What you gon' do for me?" You not my kid." What can we expect from Schoolboy Q's major label debut, OxyMoron? "OxyMoron is about to be a real problem. Q sits back and watches what Kendrick does…so he's already got his game plan. For a minute, I was on his head like, You need to do this, do that, but I've been riding to it lately and that shit is sick. The fans are gonna get an album they can ride straight through. It's gonna be just like GKMC or better."
Read the full conversation here.