'Magna Carta' Producers Talk About Their Contributions
What do Jerome "J. Roc" Harmon, Adrian Younge, Matthew "Boi-1da" Samuels, Vinylz and Ebony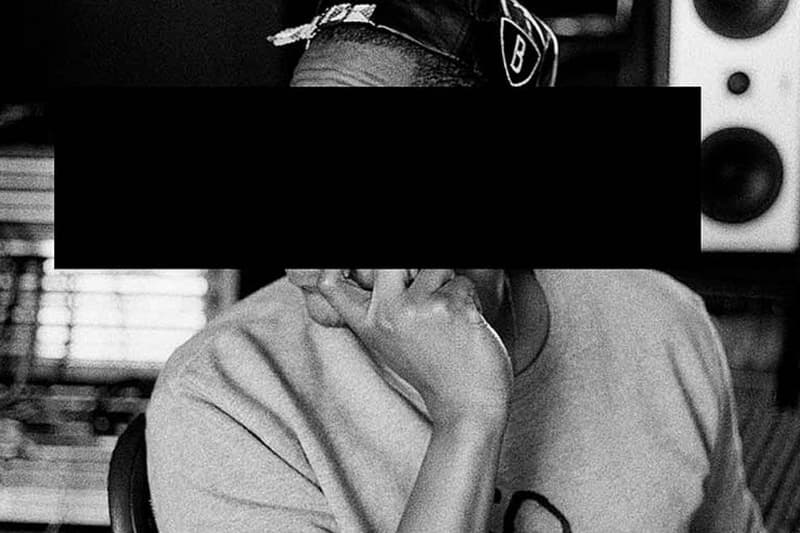 What do Jerome "J. Roc" Harmon, Adrian Younge, Matthew "Boi-1da" Samuels, Vinylz and Ebony "WondaGurl" Oshunrinde have in common? Right – they all provided beats for Jay-Z's latest opus Magna Carta… Holy Grail. XXL mag caught up with each one of them to talk about their respective works and approaches on the album. You can read excerpts of the editorial below and read it in its entirety here.
Jerome "J. Roc" Harmon

MCHG Tracks: "Holy Grail," "Picasso Baby," "Tom Ford," "F.U.T.W.," "Heaven," "Versus," "Part II (On The Run)," "Jay Z Blue" and "La Familia"

"'Holy Grail' was written by Dream and JT. Dream had an idea that he was just kinda startin' on, and that was the first track that Jay really gave us specifics on how he wanted it to sound because of the material that he was rapping about. So we took his notes and really dove in it, and really dissected it to make it more [dramatic]. If you listen to it, it's very descriptive; you can really visualize what he's talking about without seeing a video, and that's kind of what we wanted—we wanted it to be more visual, but through the mind. Me and Tim, we just took it from there and came up with an idea to keep it full of drama, but as minimal or spaced out as possible. That's all live instruments, a lot of live instruments to really kind of depict that emotion for Justin. [If] on the album you want to hear everything programmed in, and then you throw a band in, it's like hodgepodge, it's too much. So we try to keep it consistent. What we do in the studio can be well-translated live.

"'Picasso Baby,' man, that's just New York. That's after being there for a couple weeks and you really feeling New York, you know what I mean? Pre-9/11, I thought I was from New York—and I'm from freakin' Fort Worth Texas [Laughs]—'cause I just loved that New York sound, and all of a sudden it just got lost after 9/11. So being back up there, we were really just feeling the city, the energy that it gives out, just walking around you hear numerous different cultures and different dialects or sounds or the freakin' trash guy, everything has rhythm. So we just wanted to bring the essence of New York, because New York's been asleep too long. Let's wake it up. We have much respect for New York artists down here in the South, and it's reciprocated, 'cause when I come to New York I hear nothin' but South. I don't want to feel like I'm home, I want to feel like I'm in another land bringing the sound back home. And that's where we came up with that. Just pure New York; we wanted to bring that pure aggressiveness back.

"'Tom Ford' is turn up, man, keep it turned up! That's straight club, man, I wanna hear that in the strip club, I wanna hear it down in LIIV in Miami, you know? You know what we did? We bought us a disco light. [Laughs] We did. Disco lights, put em in the studio. We wanted to get the vibe of being in the club, 'cause a lot of times we work so hard, we don't hardly get out to listen and hear what DJs are spinnin' or what girls are dancin' to because we're so busy trying to create those moments. So we have to create those moments for people to feel that. So we had a disco ball we put in there, we just turned it up, man, we just went for it.
Matthew "Boi-1da" Samuels

MCHG Tracks: "FuckWithMeYouKnowIGotIt"

Contribution: "['FuckWithMeYouKnowIGotIt'] was a beat that Vinylz started. It had the whole melody that's on the verse, with the catchy sound in it. He also had some drums on there that I ended up changing, and it was just arranged differently. I added that low part, like when the song goes bare then they start rapping and the beat comes back in. I threw that in there, then I handed it over and Vinylz loved it. Then Timbaland made some adjustments to the beat, he added in an extra snare and moved the kick and gave it a little bounce to it. He did his thing as well, so it was like a collaborative effort from all of us. The [Pimp C] sample in the beginning was Vinylz' idea. It was originally in there when I first heard it and I was like, 'That's pretty dope.' That was Pimp C's very last interview before he passed away.

"It was a beat me and Vinylz did a while ago. I sent it to [Rick] Ross through Spiff [A&R for Ross' MMG label] and he said to hold onto the beat. So, I was in another session and I got a phone call from DJ Khaled, it was Khaled and Ross on the line, and they told me what had went down. Basically, they played the song for Jay and Jay took it. I was just like, shocked, because that's huge. So a few months went by and I ended up figuring out that it was real, then Jay-Z's people reached out to mine to close the deal on the beat. It was exciting. It feels great to work with Jay. Obviously I came up with Drake, but I've been a fan of Jay-Z for a long time so it's great that I finally had a chance to work with him. That was one I knocked off my bucket list. It was amazing.

"I love the album. It's amazing. Great body of work. It's a solid album from top to bottom."
Adrian Younge

MCHG Tracks: "Picasso Baby" and "Heaven"

Contribution: "I'm very happy [with how it came out], you know. A lot of people have sampled my music, and I'm pretty critical on it because if somebody is making a derivative of what I composed, I always hope that they somehow transform that into something new. And most of the time, I'm kind of disappointed because they'll loop a part but they won't do much to accentuate the song's composition as a whole. Sometimes they'll loop the wrong part, you know, sometimes they'll do too much. But this time, especially for 'Picasso Baby,' they literally just looped the top, and it worked. Sometimes you just do a loop and it just works, you know what I'm saying? I always say a perfect example of that is OC's 'Time's Up'; you just do that loop and it works out. So when I heard Jay-Z rapping over it, I was like, 'Damn, this is pretty dope.' And the more I hear it, the more I like it, and I liked it the first time I heard it.

"Now on the second song, 'Heaven' with Justin Timberlake, I loved how they flipped it. Because to me, it reminds me of some old Beatles-type stuff, you know what I'm saying, it's written on the line. So I mean, I'm very impressed. It was done creatively even though 'Picasso' is just a loop and 'Heaven' is a loop and also incorporat[es] a part of that song in the beginning. But it works, dude, and I'm happy with it. When I wrote that song, it was supposed to be if, like, if RZA and Kanye hooked up in Rome in the late '60s and wanted to do a score for an old European film. That's what that was kind of supposed to be. And that's funny because I see people tweeting or talking on websites how like, "Oh, this sounds like it's a RZA beat that someone sampled," where it's absolutely on that type of old cinematic soul. And it's just dope to see how they flipped it and turned it into that hip-hop shit."
Vinylz

MCHG Tracks: "FuckWithMeYouKnowIGotIt"

Contribution: "I did the beat first; I started the beat and I sent it to Boi-1da. This beat took like five minutes to make and I sent it to Boi-1da and he was like, 'Yo this is crazy. I got a idea for it.' So then he laid down whatever he did and he sent it to Rick Ross, to Spiff TV. And then I guess Rick Ross loved it and he wanted to use it for his album, and then probably like two months later, or a month later whatever, Boi-1da just text me like, 'Yo we made Jay-Z's album.' And I was like, 'What?' I didn't believe him at first. He was like, 'Yeah just thank me later. We made Jay-Z's album.' [Laughs] I thought he was playing around. I didn't believe him until the day my lawyer hit me and was like, 'Yeah I think the Jay-Z thing is pretty real.' It was a crazy experience.

"I was just really bored that day [I made the beat]. Another beat that was made that same day was 'NBA' by Joe Budden. So that's why it kinda sounds similar. It all started with a Pimp C sample on the intro. I found that sample on YouTube and I was like, 'Oh this is crazy.' It sounded inspirational, so I just started from there.

"Ross had sent that—I guess Jay-Z was gonna get on the song for Ross' album but when Jay heard it he was like, 'man I need this for my album.' It's perfect, like I guess the theme was perfect for his album. Timbaland tweaked it up a bit too. He gave it a—he added like a snare or two here. To this day I don't believe I'm about to go pick up the copies now to see if my name is really there. [Laughs] It's crazy, man."
Ebony "WondaGurl" Oshunrinde

MCHG Tracks: "Crown"
Contribution: "Back in November I was at Hit-Boy's house and I was playing beats, and Travis Scott was there when I was there. We didn't really talk much. I talked to Hit-Boy's guys Audio Push and I sent some [beats] to them a few months ago, and they sent one beat to Travis Scott and he hit me up on Twitter. [I sent him beats] and that's how 'Uptown' (feat. A$AP Ferg) came about. We were just sending beats back and forth.

"I had been looking on YouTube for reggae samples and I came across one that was my favorite. I took it, and I sampled it, and I used it in the beat, and I went from there adding bass and drums and little synth sounds. And after that I sent it to Travis. First he said he was going to add some melody to it, and then a few days after that he said he was about to change my life. At the time he was sending that message, he was in the studio with Jay-Z. So everybody was saying, 'Oh, you're on Jay-Z's album, you're on Jay-Z's album,' but I didn't want to get too excited. And then a few days after that he just called me and told me. [I thought], 'Wow, that's crazy, all my hard work is finally paying off, and at this age.'

"All the drums [on 'Crown'] are mine; it's exactly the same with just a few little extra snares. And then the sample is mine too, but all those synths and chords, those are all Mike Dean's. It came out great because I didn't expect all my stuff to be in there. When they called me they told me they didn't add a lot of my drums, but all of my drums were there. I was excited to be a part of the album, but I was also nervous that none of my sounds were gonna be in there, but they totally switched it up.

"I think the beats [on the album] are great. Jay-Z is Jay-Z; all of his songs are good, so I didn't expect anything else from him."