Justin Timberlake Joins Instagram and Shares Details About New Album
Following his strong presence throughout the Grammy weekend, Justin Timberlake sat down with the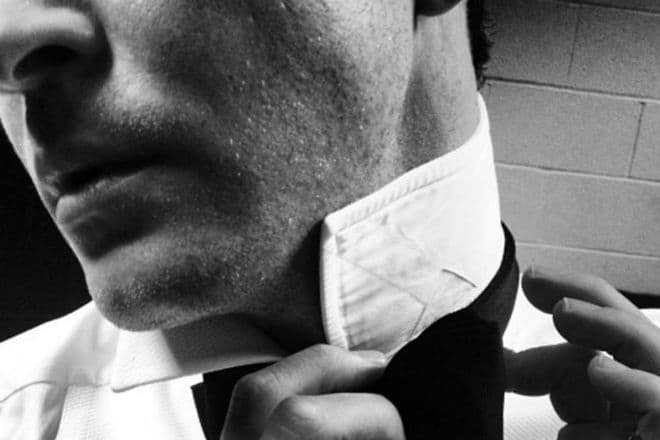 Following his strong presence throughout the Grammy weekend, Justin Timberlake sat down with the Recording Academy's official website for an in-depth interview. For the first time, JT offers details for his upcoming new album The 20/20 Experience, revealing that it would feature 10 songs of average length of seven to eight minutes each. Conceptually speaking, it is not a narrative but rather a sonically cohesive effort.
Can you give us a preview of the new album?
There are 10 songs on this one, but the average length of each song is seven, eight minutes. It's not so much a narrative or a story, but sonically we really made it to listen from top to bottom.
In addition, he also opened up on his comeback to music.
What made you come back now?
This is one of those times when stuff gets projected onto you. I would have taken a break regardless of if I would've done films or not because my last record was all-consuming and to go on tour like that, for me, I will not be the type of artist that puts out 10 to 15 albums, that's just not who I am. They're really special to me. I write music all the time, but until you really feel that desperate need to shout from the rooftops and express yourself in that way I just kind of keep it to myself. I enjoy making music so much that if it doesn't come out that's okay. If I get to listen to it in my car by myself I'm just as happy because I get to hear something that I made. I'm not so caught up in the fact that you have to be the center of attention. For me, when I do have something that I'm ready to express I'm gonna burrow through whatever to get it heard. But for me, the journey along the way is really the most fun part, it's not about the outcome. It's really about making something that feels authentic.
Head over here to read the entire conversation that covers subjects like his relationship with close friend Timbaland to advice he has received from actor Kevin Spacey, and how he's been influenced by Bob Dylan, among other topics.
In related JT news, Timberlake joined photo-sharing service Instagram on Grammy Sunday, rapidly attracting more than 100,000 followers as of last count on Monday night. His profile is filled with a string of intimate photos that should easily increase the number of his followers in an instant. Follow him here.