Ashraf Ismail of Ubisoft Speaks on Assassin's Creed IV: Black Flag
While some may still be eagerly awaiting to play the latest Assassin's Creed game, word is already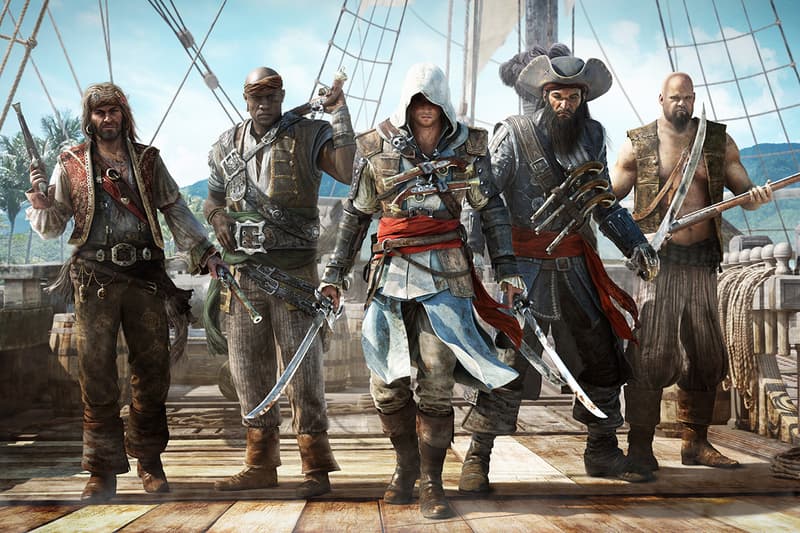 1 of 4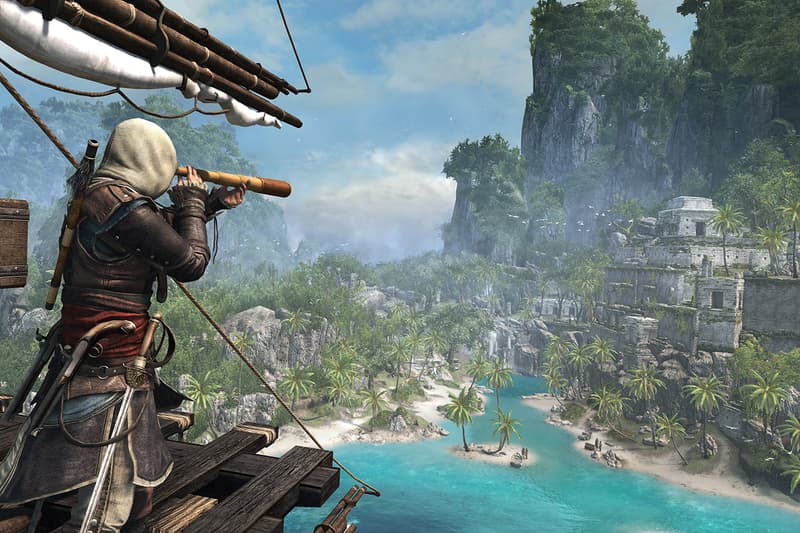 2 of 4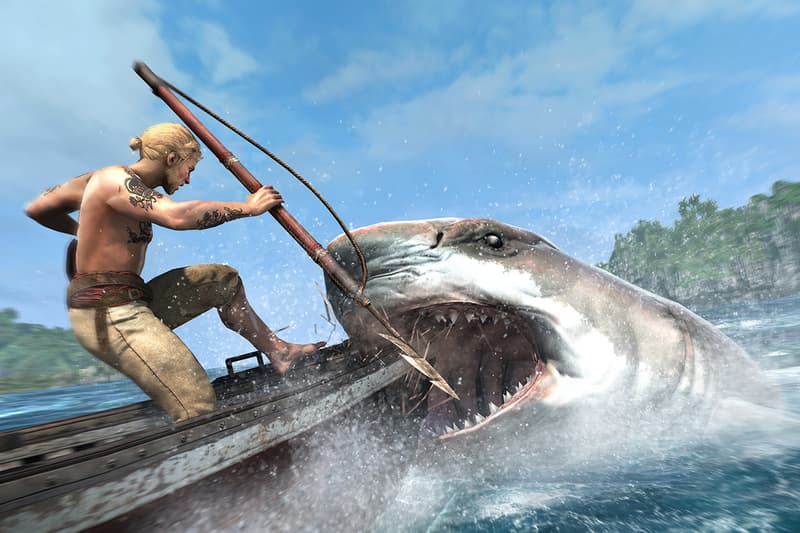 3 of 4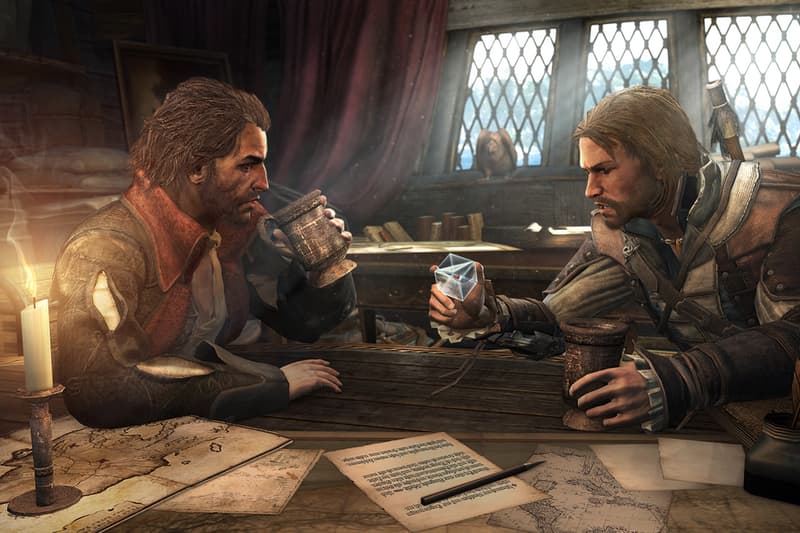 4 of 4
While some may still be eagerly awaiting to play the latest Assassin's Creed game, word is already out on the street that the wait was well worth it. Hailed as a remarkable progression of the franchise, Black Flag has also been praised for its attention to detail, gorgeous sets, tactical gameplay and emotive pirate-sympathetic story. Ubisoft Game Director Ashraf Ismail tells us more about the pirate-themed installment.
---
About the new installment of Assassin's Creed…
Could you please introduce yourself?
My name is Ashraf Ismail and I am the game director of Assassin's Creed IV: Black Flag. I've been in the industry for 10 years now. Started my career as a programmer at EA and then quickly transitioned into game design, my true passion. Worked on my sports titles and then EA's Skate. Eventually I made my way to Ubisoft where I worked on Prince of Persia and now Assassin's Creed.
Why take this installment to the seas?
We're always looking for exciting places and mechanics to bring to the franchise. On top of that we have incredible ambitions, so doing naval warfare and giving it the AC credibility and fun factor was a wonderful place to challenge ourselves and excite gamers.
Pirates and the West Indies (aka the Caribbean) was a thrilling time in history and gives us a lot of really fun opportunities for gameplay. It also allowed us to push the limits of what an open world is. We created a Naval Sandbox unlike anything people have experienced before. Our freshest and most unique world.
Will we ever see a return of Desmond Miles?
Desmond's story ended in ACIII but his legacy endures in the brand. He is a very important character. We still dive into his ancestry as Edward is the grandfather of Connor from ACIII. This also means that the Animus technology has progressed forward and now almost anybody can use it to jump into the ancestry of someone else.
For the fans there will be content in the game that shows what happened to Desmond after ACIII.
New weapons/assassin abilities?
Of course! This is where we also give the pirate touch. Edward's main weapons are dual cutlasses to show off his pirate nature. He is also capable of wielding four pistols that he can shoot back to back. The blowpipe is a new stealth weapon that allows players to mess with the enemies. You can put them to sleep or make them go berserk attacking anything and everything in their path. Naturally he will have dual hidden blades. There are also all the pickup weapons such as throwing blades, giant axes and rifles.
How the land/sea environment will differ. How much can you do in the water?
The naval environment is massive. The naval combat system has a lot of depth. We put a huge progression system on the Jackdaw, your ship. There are seven weapons, all upgradable. You can upgrade the defenses and crew. But to match this we have a lot of challenge in the naval enemies. We have over 40 different types of ships, and being a pirate you can board these ships and plunder their cargo. This cargo is what you use to upgrade your ship.
Also connected to the naval is the new environment: underwater. You can explore shipwrecks, caverns and sunken temples. Many rewards down there but also a lot of dangers and predators.
"We're always looking for exciting places and mechanics to bring to the franchise… so doing naval warfare and giving it the AC credibility and fun factor was a wonderful place to challenge ourselves and excite gamers."
Ashraf Ismail talks about why bring Assassin's Creed to the seas
---
Behind the game…
What's next for the franchise regarding next-gen consoles?
Assassin's Creed IV: Black Flag is on Xbox One and PS4 and it looks and plays phenomenally. We take advantage of the hardware and the peripherals. For example on PS4 if you have a Vita you can Remote Play ACIV.
We will continue to push the credibility and believability of our worlds. Next gen is also pushing a lot more on being connected and feeling like you are part of a bigger community, so we will see more effort in that direction.
What's more challenging, the artistic quality or the gameplay direction in a game like Assassin's Creed?
All aspects of game development have their challenges. Artists and rendering programmers are constantly pushing the limits of the hardware and the engine to make the game as beautiful as possible. Gameplay vision needs to be concise, exciting, fun and doable by the team. Writers need to make you fall in love with the characters and the world. We challenge ourselves on every aspect of the game to make sure we are giving players our best effort and an experience that is worth their time and money. We collectively work to create experiences that people have never felt before.
What kind of research was done behind the creation of Assassin's Creed IV's world?
Tons of effort. We create worlds that are credible and authentic. We brought in historians into the team. They helped understand what actually happened during that time and better understanding historical figures like Blackbeard and Charles Vane. How boarding worked, the weapons and tactics, naval combat – all of this was impacted by our historians.
We also sent our art director, level design director, and audio director to the Caribbean to collect images and audio. A lot of what you hear in Black Flag is directly from the Caribbean.
The narrative of the story is based on a book called the Republic of Pirates, which is an authentic perspective of what happened during this time period. Again with Black Flag we went after creating an authentic and gritty pirate experience.
"We challenge ourselves on every aspect of the game to make sure we are giving players our best effort and an experience that is worth their time and money."
Ashraf Ismail talks about artistic quality vs. gameplay direction
---
The game has a lot of historical videos and behind-the-scenes additional content to it. Why the need for such education?
We pride ourselves on making historical fiction. It is an amazing thing to have fans and players get interested in the history we touch upon. To have people go and research the events of the Golden Age of piracy or to find out who really was the man behind Blackbeard because they fell in love with the game is truly a gratifying thing. So we put love into it.
What was the most fun section of the game to create for you?
There are many elements that I loved. Pushing the boarding system and making sure it was something seamless and fun was exciting. Edward's four pistols and how he uses them was also a blast. But my favorite thing has to be the world structure we created. Having a kind of a hub like the ocean with these really fun and diverse locations, a lot of effort went into how we put this world together. Our objective was to create a world never experienced by players – something that was fresh and unique. I truly believe we achieved that and I can't wait for people to play in this Caribbean sandbox and get lost in it.
What's groundbreaking about the Assassin's Creed IV world that you can't find in other current games?
The level of immersion and credibility is unlike anything you have seen. Imagine you are in a naval fight, then you board a ship and take it over, then you dive in the water and swim onto a beach, which leads to a jungle and a temple. All of this seamlessly and without ever breaking the flow for players. Dynamic weather and full day/night cycles for added diversity and credibility of the world. These are experiences that I hope will surprise and thrill players. Players will constantly be excited for seeing the "next" location and what it has to offer for them.
"The level of immersion and credibility is unlike anything you have seen. All of this seamlessly and without ever breaking the flow for players."
Ashraf Ismail talks about what's groundbreaking about the Assassin's Creed IV world