Childish Gambino Addresses Instagram Letter, Insists "I'm Not Having a Crisis"
Earlier this week, Childish Gambino posted a seven-page letter about his desires for his new album,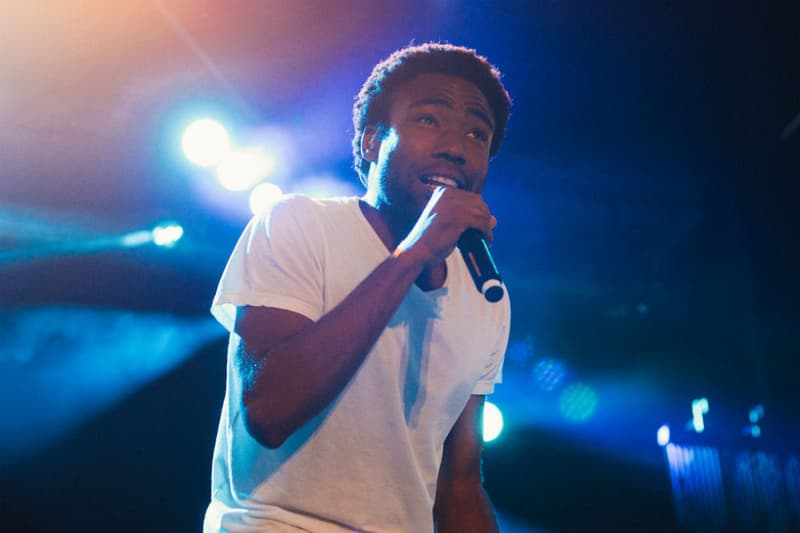 Earlier this week, Childish Gambino posted a seven-page letter about his desires for his new album, anxieties and his worries via his Instagram account. The actor-rapper has now opened up about his digitized words in an exclusive interview with NME.
"I just don't like the term 'rapper'. It exists but I'm definitely not a rapper. Rap is all balances of coolness and who can do the most with just their bravado. I don't have that. That's not my game. I'm not going to make certain things 'cool'. But it means that I am going where rappers can't go.

Kanye says they won't let him make pants," he says, referencing Kanye's recent interview with Radio 1's Zane Lowe, in which he said his idea for leather jogging trousers was turned down by fashion label Fendi. "This guy's a genius and they won't let him make cool shit because he's a rapper. You can speak to Kid Cudi or to A$AP Rocky and they don't want to be rappers either. People don't think: 'Oh, he's a rapper and he has his own design company,' which is sad."
He revealed further that he intends to work on different projects simultaneously, instead of being pigeonholed as a comedian, actor or rapper.
"I don't get why I can't be all these things," he says. "They're not 'a thing' – I'm alive, I'm just doing something. People expect certain things from you and they don't even know you. It's like, how can you know me when I don't even know me?"
Regarding his letter he comments:
"I felt like I needed to be heard. Everybody's so scared on the internet, even though it's supposed to be the most freeing thing. They're actually afraid to say and do whatever. The internet isn't a place where freethinking is rewarded.

I'm not having a personality crisis, more like a personality burst. I just wanted to be honest. People are like, 'Ah, this guy is unstable,' but it's like, you guys are the ones who are unstable, you're just dying the same way your grandfather died, doing the same old fucked up shit. I'm just being alive.

I don't see why being insecure is such a bad thing – some of the worst people in the world were very secure with who they were. Hitler was very secure in who he was – he was also a huge asshole and one of the worst people ever. This is who I am, and I'm insecure, so fuck it."
Childish Gambino's sophomore studio album, Because The Internet, is set to arrive in December.