Breaks Magazine Interviews Keith Hufnagel
As a professional skateboarder, Keith Hufnagel is an iconic, prolific figure, revered for his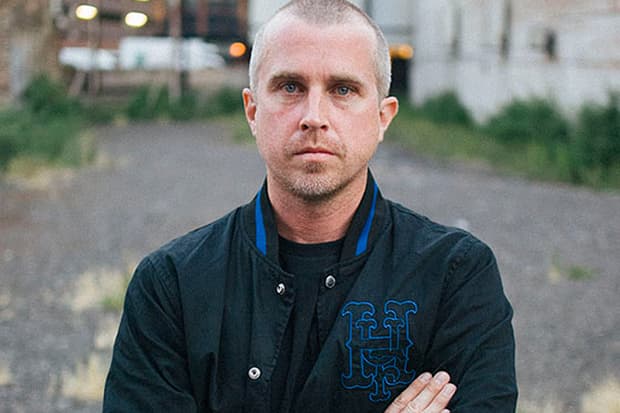 As a professional skateboarder, Keith Hufnagel is an iconic, prolific figure, revered for his powerful East Coast style and precision. As an entrepreneur, Hufnagel is arguably seeing his prime these days, having founded HUF in the early 2000s and now reaping a sizable benefit. Though HUF is one of the most recognizable skate brands operating today, the man behind the operation seems to prefer his privacy. Breaks Magazine got the opportunity to speak with the veteran about how HUF got its start, style versus substance in skating, and even the comments on this very site. Enjoy choice selections below, and head over to Breaks Magazine for the full interview.
Does the store still exist or did it shut down recently?

All the stores during the recession, we ended up closing them all and focusing on the wholesale of the business. We had a lot of problems with a lot of brands and a lot of things weren't selling and it just wasn't working. I mean 2008 to 2011 was a horrible time period for retailers and anybody that survived it is good. We had problems where the product just wasn't selling like it was before and the companies were pushing us to buy more and more and more, forcing it on us. So we were just like, we're done. We want to focus on what we've created and focus on our own brand. So we left it all, we dumped it all and cancelled all our accounts, paid all our bills.

So you've obviously travelled extensively over here in the last 10 years, how do you think the skate scene over here and Europe in general differs from the states?

I mean that depends on where you're talking in Europe. I have a very New York feeling when I'm in London. I feel like it's very New York. In Copenhagen, I feel like it has its own style. I feel like everyone is wearing thinner gear and high water pants. It's like that Norse kind of look and I feel like that's nailed when you go to Copenhagen. That's what it is and I feel like they created it to some degree or they own it a least. London's all over the place, it has everything here. It's very New York; it's a melting pot of people. Same with Amsterdam, Amsterdam's a very similar place to London and New York also.

Have you had to turn down any big offers from other brands/companies and what's made you stick with Real this long?

The only offer that I ever really had… I had a few contemplating offers but it must have been mid 90s, late 90s or something, I went on tour with the Girl and Chocolate team and you know two of my best friends Keenan Milton and Gino Iannucci were riding for them. So you know, I travelled with them, hung out with them and they were just like, 'man you should just ride for this company' and I was like 'fuck yeah'. You know, everyone's family with Deluxe and Girl and they talked to me. They were like, you know if you want to do it, we'll do it but you have to really want to do it. I ended up not doing it because I didn't want to be that person to jump around. I wanted longevity. 20 years at some place is rad. It's not like I'm making all this money and all that it's just dedication and I wish some people out there would look at that and think I should do that because once you start hopping and then you become old you're done. They're not going to support you until your later years.