Gangster Squad Costume Designer Mary Zophres Talks About Outfitting Ryan Gosling, Sean Penn and Josh Brolin
Academy Award-nominated costume designer Mary Zophres knows a thing or two about convincing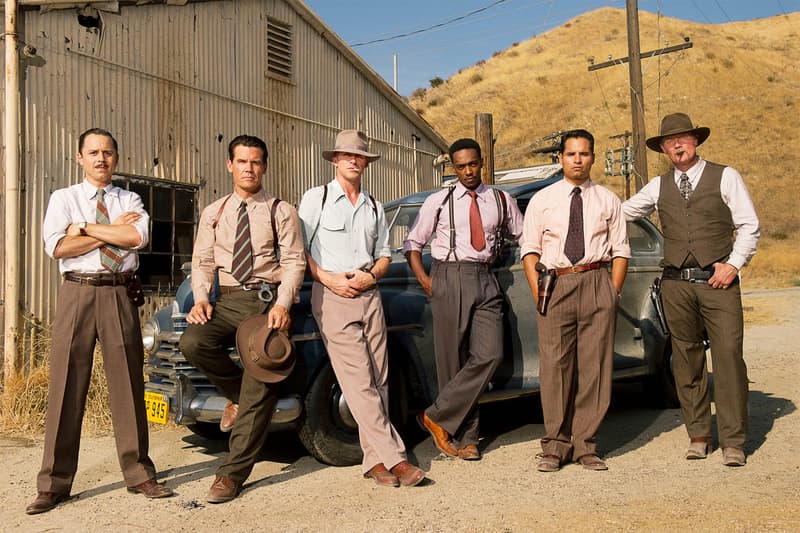 Academy Award-nominated costume designer Mary Zophres knows a thing or two about convincing costumes. With nearly two decades of experience and a resume that reads like a list of the Coen brothers' greatest hits — True Grit, The Big Lebowski, No Country for Old Men being just a few among them — the talented Zophres' latest contribution comes on the set of Gangster Squad – a '40s crime flick featuring Ryan Gosling, Sean Penn and Josh Brolin. Esquire recently sat down with the designer for more insight into dressing some of Hollywood's favorite stars, as well as her fateful meeting with the Coens and sartorial tips for the modern man. You can read the entire interview over at Esquire.
Esquire.com: First and foremost, what is it that drew you to designing costumes for film?
Mary Zophres: I wasn't even sure which department I wanted to be in because when I was in college — film school — you got to be a cinematographer one week, director the next week, then set design, costume design, lighting, and so on. The only thing I knew I didn't want to do was act or be in front of the camera. So I graduated and sort of just narrowed it down. I can't be stuck in a room, so I didn't want to be an editor. Which meant it was either costume design, production design, or cinematography. I was drawn to costumes because I have a background in it. My parents owned a clothing store, I was a vintage clothing brat, and that's how I dressed all throughout college. I felt very comfortable in that world, so I set my sights on it. I almost went to grad school but the designer I was assisting at the time said, "Don't go to grad school. Just work with me and it's like you're getting paid to go to graduate school." Very naively I thought to myself, "This is what I'm gonna do — be a costume designer." And I never looked back. I've been very fortunate to work with some terrific people who keep asking me to come back. I love what I do. I'm lucky because I think a lot of people don't love what they do.

ESQ: I think it's safe to say that you're the official costume designer for the Coen brothers, considering how many movies you've worked on with them. How did that come about?
MZ: The designer that I used to assist, Richard Hornung, was their costumer designer. He did Raising Arizona, Barton Fink, Miller's Crossing and The Hudsucker Proxy, and I assisted him on Hudsucker. He was going to do Fargo, but he had been sick for quite a while, so it was very bittersweet for me. He was hospitalized, and Joel and Ethan went to see him, and he told them that he couldn't do Fargo. He recommended two of his assistants, and I was one of them. I flew myself to New York to meet with them. I was so nervous. I'd been a fan of them since Blood Simple. At the end of the meeting they said, "Well, we'd like you to do this." And, honestly, I started screaming so loud! I think they felt it was such a small movie as this point that they were like, "How badly can she fk it up?" They've since told me that they came back to New York (after finishing the film) and said to the gentleman who does their post-production, "You know what the biggest surprise was? Mary is really good!"
Join Our Discussions on Discord
The HYPEBEAST Discord Server is a community where conversations on cultural topics can be taken further.