Flying Lotus is Working on New Captain Murphy Material
Ever since revealing his true identity, there barely have been any news on Captain Murphy, aka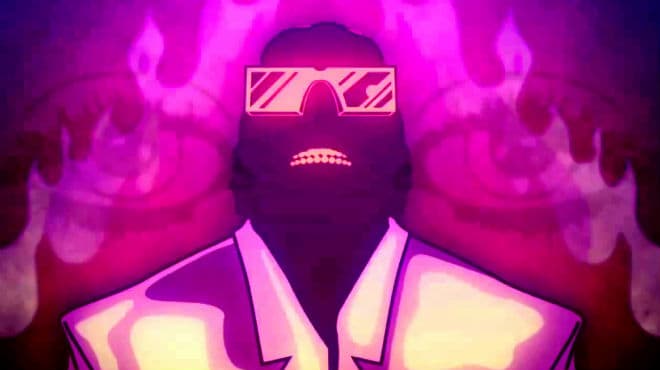 Ever since revealing his true identity, there barely have been any news on Captain Murphy, aka Flying Lotus. This, however, has now changed since FlyLo gave his first interview to XXL about his rapping alter ego. He revealed the reasons behind his motivation to start a second career within music.
"I felt like I needed another outlet," he said. "I needed to say some shit and also I wanted to do something that didn't have any pressures or stigma."
Interestingly, he pinpoints visiting Odd Future in the studio as the moment when he decided to start taking rap seriously:
"I can recall the moment specifically. I haven't told anybody this and I am so glad to talk to you about it. I feel like it was such a big deal for me personally.

"[Odd Future] started playing me some of The OF Tape Vol. 2. … I asked them, 'Yo, Hodgy, how long did it take you to record this shit? How long did it take you to write this song?' 'Aw, my nigga, it took me like 15 minutes.' 15 minutes? Are you fucking serious? I was like, 'Nah, nigga. I am gonna do this shit.'"
About the initial anonymity of Captain Murphy and why he decided to reveal his true identity, he said:
"I wanted people to take me seriously. Not like, 'Oh, that's cool. He's rapping now. That's cute.' No, I didn't want to do that.

I feel like the people made me tell them who I was. They made me reveal my fucking identity. There are some people who were like, 'Oh, you shouldn't have done it. You should have kept it going.' I was like, Nah, man. All you motherfuckers making websites and shit about who I am and all this shit made it this way."
He also gave some insight on working with Earl Sweatshirt:
When I first did this thing, again, I had no plans on releasing any of the music. I did a song with Earl Sweatshirt ["Between Friends"] for Adult Swim. We were supposed to do the song. I did the beat. He came over and he did his verse and he left. I was like, "This is dope, but it is too short." We can't just put out the song for like a minute. Adult Swim, you know, is gonna pay us nicely. [Laughs] I'm sure they want a song.
And good news is, he's working on new Captain Murphy material:
"I'm four tracks in. It's cool. It's a lot deeper though. This one is kind of like more introspective I feel. It's a lot darker in the tone of it too. It's a little less playful. But who knows? It's only four songs. I'm not in any rush to finish it. But I love doing it. I am having so much fun doing this new character thing."
Read the entire conversation here.