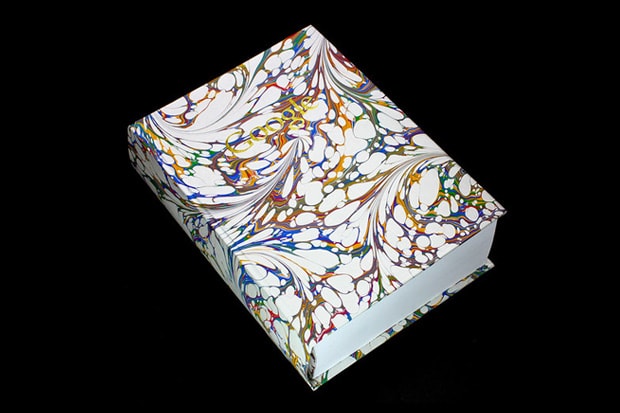 Ben West's Google Image Dictionary
For anyone who has ever been found guilty of looking up random words in Google Images just to see
---
For anyone who has ever been found guilty of looking up random words in Google Images just to see what would come up (haven't we all), you can now experience it offline and literally at your fingertips. London artist Ben West has created a 1,200+ page visual dictionary of Google Image's first search result of every word in the Oxford Pocket Dictionary.
Simply titled Google, the book was produced with the help of some friends and West's own brother, who created a computer program for gathering images for the approximate 21,000 words used to compile the book, which was done without any filtering with respects to resolution or relevance.
Although it might be passed off as gimmicky by some, West hasn't just sourced results from the world's most popular search engine and compiled them into a tangible format; he's taken no small effort to package them extremely well. Behind the abstract cover inlaid with a golden Google logo, is the thoughtfully arranged content printed on bespoke marbled paper, which is also indented alphabetically like one would expect of a real dictionary. Furthermore, buzz about the book has been enough that West is planning to produce a small run later this year with future editions a possibility depending on how the dictionary is received. If you'd like more information, check out his site here.