Shinsuke Takizawa Discusses LUKER by NEIGHBORHOOD
Shinsuke Takizawa, otherwise known as the founder of fashion label NEIGHBORHOOD, is regarded as one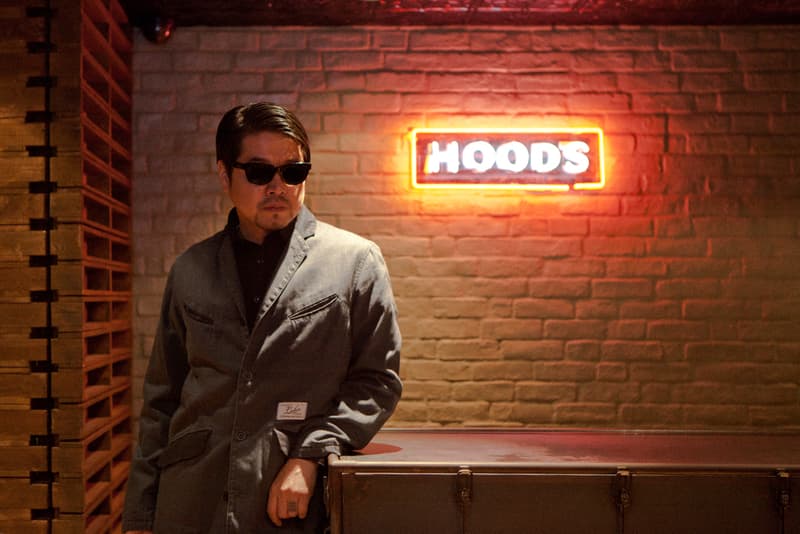 1 of 5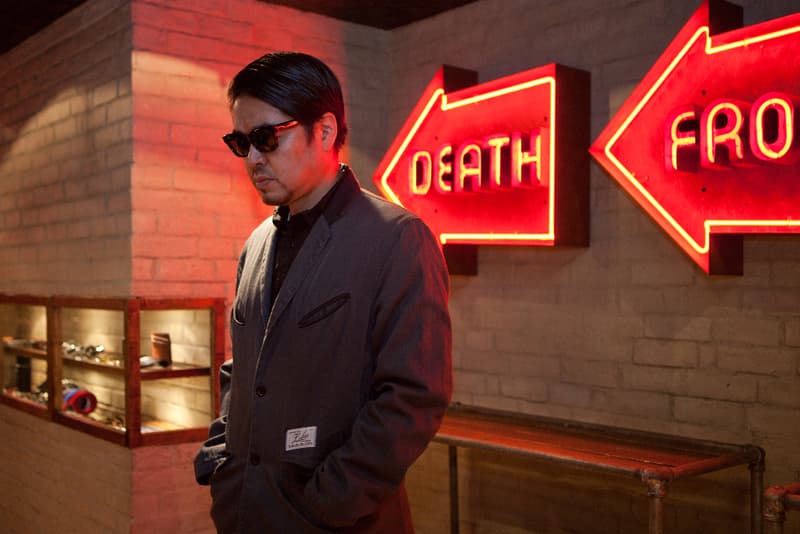 2 of 5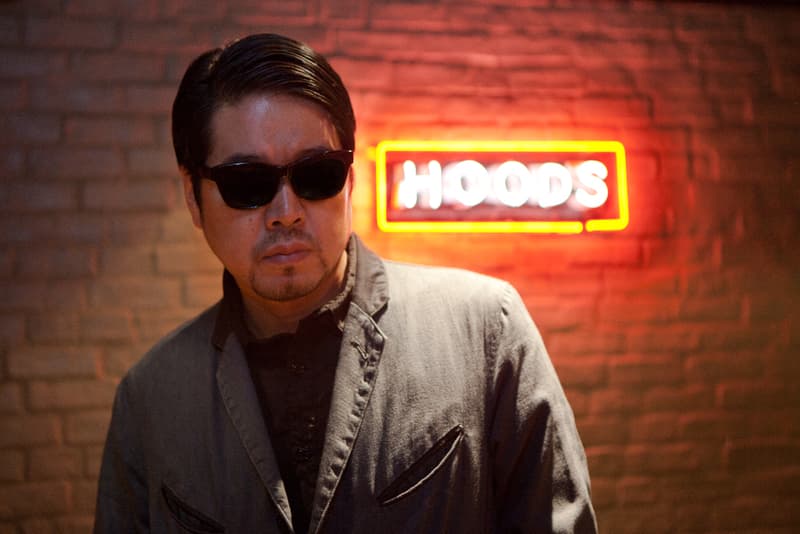 3 of 5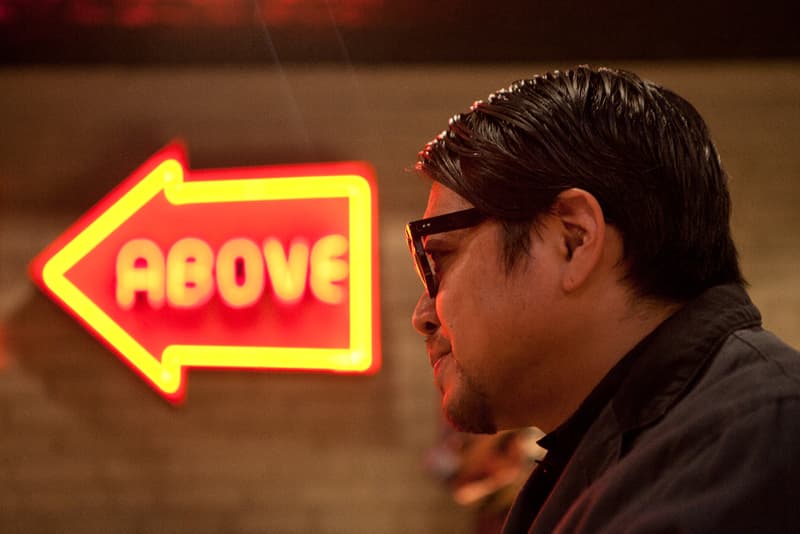 4 of 5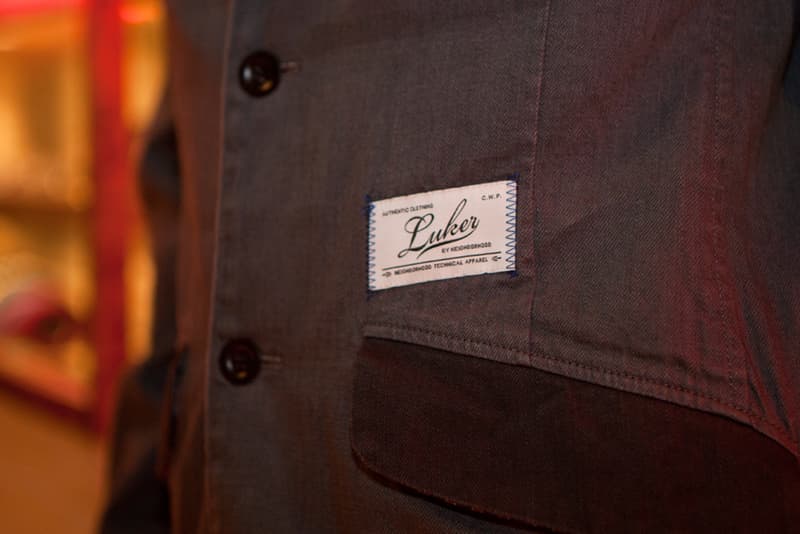 5 of 5
Shinsuke Takizawa, otherwise known as the founder of fashion label NEIGHBORHOOD, is regarded as one of the most influential figures behind the emergence of streetwear in Japan and its surrounding Asian markets — the LUKER by NEIGHBORHOOD label is currently holding an exhibition at Hong Kong's EXI.T retail store. Aiming to reconstruct items from the past whilst introducing Japanese fabrics and production methods, Takizawa manages to effortlessly create the perfect blend of the rebellious spirit found in motorcycle culture, classical militaristic aesthetics and vintage Americana workwear. With collaboration after collaboration and a growing list of outside ventures, the heritage enthusiast looked to step away from American staples and create a sub-line influenced by traditional British design. In yet another installment to a long list of exclusive interviews with Takizawa, we sat down with the fashion icon at his latest to discuss his English-inspired line dubbed LUKER by NEIGHBORHOOD as well as additional topics that include music, the Japanese yen, and starting a business.
How did the idea to develop the LUKER by NEIGHBORHOOD line start?
There are actually a few reason for the creation of the line. I was heavily influenced by British design and fashion and it was fairly hard to show this type of style through the NEIGHBORHOOD line so I decided to start a brand new line in which this could be showcased. Another reason was that I wanted to offer a line with a lower price point so that it would be more easily accessible to the public and different customers. LUKER was able to be placed in different retail locations and not confined to just where NEIGHBORHOOD was being stocked.
What are the inspirations for FW12?
Well, I get my inspiration from England. Whether it be music, street culture or whatever. The British scene is deeply ingrained in my planning for a collection and I find inspirations from various eras of English history.
How would you differentiate this season's LUKER collection from the recent offerings of the NEIGHBORHOOD main line?
You would have to place all the items side by side to tell the absolute differences in the two lines, but if you just want to have a general idea of the different philosophy of the two collections, the NEIGHBORHOOD would be more vintage American styled, whereas the LUKER collection has a British aesthetic. This would be the biggest difference.
How would you describe the typical LUKER customer?
Well NEIGHBORHOOD has been around for more than 18 years and during the '90s there was this Harajuku movement and culture that was part of NEIGHBORHOOD. LUKER is for those that never really got that part of the culture or were not from that period of time. A more younger generation.
Do you have a favorite item from the new collection? Why?
Well for the latest collection, we collaborated with the artist Jamie Reid from the Sex Pistols. Since I was a kid, I've always been a big fan of the band. I would have to say that anyone of these collaborative items are my favorite so far.
What were the reasons behind working with UK artist Jamie Reid (artist for the Sex Pistols' Never Mind the Bollocks album cover) for the FW12 collection? What was it like working with him and how did you coordinate your ideas during the design process?
I've seen the cover artwork many times, but I never really knew that it was the original artwork of Jamie Reid himself. My initial interest in the graphics was probably on my birthday in '84. My friend Hiroshi Fujiwara gave me some vinyl with artwork by Jamie and I started admiring his work and his creations instantly. With this collaboration, even though I didn't actually get to meet Jamie, I was still glad that he was going to work with us in creating a logo. This was very special to me.
What kind of music genres do you enjoy listening to? How does music factor into your design process?
Wow. Tough questions. My top three genres would have to be rock, punk and reggae. I feel that in the '90s, music and fashion were very closely related, but afterwards it has sort of grown apart. With me however, I've continued on with the whole relationship between music and fashion and that's where I pull for hints and inspiration.
Has the current condition of the Japanese yen impacted the business on an international level?
I would be lying if I said it hasn't affected us at all. It has more of an impact on our European buyers. Nothing is too bad at the moment, but if the yen was to continue to get worse, the situation would be much more serious
What are some of the most difficult things about trying to grow the business?
There are always going to be problems. Sometimes I run out of creative ideas or I'll reach a mental block. They aren't serious problems, as they are overcome in a short time, but still one of the problems that I face. Apart from designing for LUKER, I am also in charge of the business aspect in NEIGHBORHOOD. This becomes the hardest thing for me, trying to balance the two.
Some designers reinvent themselves or come out with a completely different line to fit the times better. After so many years, have you thought of doing something completely different? Do you continually find new style inspirations?
During the inception of NEIGHBORHOOD, I never had the desire for it to be the next big thing or to gain as much popularity as it has. Fashion trends are exciting and can be a very positive things for a brand. I won't deny that it is a good thing, but for me, the most important thing is lifestyle. I've always liked the look and I don't think my tastes will change anytime soon.
Photography: HYPEBEAST