G.O.O.D. Music - Cruel Summer (Album Review)
Last summer, Kanye West teamed up with Jay-Z in order to deliver one of the most anticipated music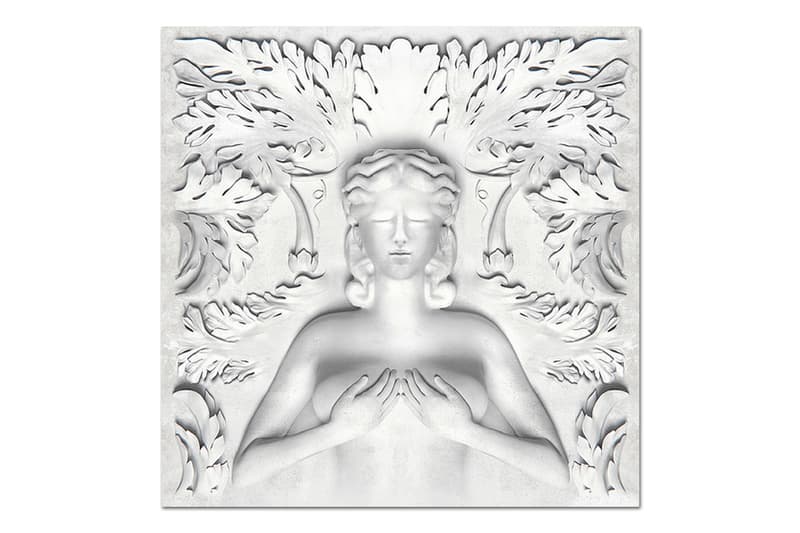 Last summer, Kanye West teamed up with Jay-Z in order to deliver one of the most anticipated music releases in 2011: Watch the Throne. This year, Kanye is out to pull another chart-topping release that further cements his undisputed status as one of the most successful recording artists in the business. Instead of joining forces with Hov, Yeezy feels that the right moment has come to push his label with the help of KiD CuDi, Big Sean, 2 Chainz, CyHi The Prince, Common and more to the forefront. While the content on Watch the Throne was highly secretive prior to its release as a number of security measures were implemented, five of the featured 12 songs on Cruel Summer have been unveiled in advance. Although the public was granted an extensive preview due to the respective releases of "Clique" and "Mercy," "New God Flow," "Cold," as well as the remix of Chief Keef's hit "I Don't Like," the final product has some surprising elements in store.
To the World – Kanye West, R. Kelly
The album opens with the epic intro track "To the World," featuring Chicago's number one purveyor of timeless R&B vibes, R. Kelly. Fueled by a mix of bravado and nihilism, Kelz urges the listener to "put your middle fingers up to the world" in what has to be one of the most empowering hooks in recent times. Kanye as well, is in good shape as he takes matters to a more political level by turning Rick Ross's "Hold Me Back" into "I'm just trying to protect my stack, Mitt Romney don't pay no tax."
Clique – Kanye West, Jay-Z & Big Sean
"Clique" continues the flamboyant tone with Kanye, Jay-Z and Big Sean trading power verses over an infectious beat by "Ni**as in Paris"-maker Hit-Boy. Ostensibly a posse cut on a posse record, the track marks the next Kanye-highlight on the album with an eyebrow-raising verse that encompasses purchasing property next to Tom Cruise, meditation in Pompeii, and girlfriend Kim Kardashian ("my girl a superstar all from a home movie").
Mercy – Kanye West, Big Sean, Pusha T & 2 Chainz
Kanye continues to be in charge of things on the album's first single "Mercy," which finds him intruding the slowed-down song with an EDM-infused verse. Big Sean provides a catchy intro verse while 2 Chainz and Pusha T are holding their own on the mic over, making the song one of the most sought-after records of the season. Production credits of this banger come courtesy of Warp Records signee Hudson Mohawke.
New God Flow – Kanye West, Pusha T & Ghostface Killah
The album version of "New God Flow" features a rather surprising, yet welcomed contribution by Wu-Tang maestro Ghostface Killah who caters punchlines like "deadly fumes when I enter room" and "shine a light on my wallabies" over the piano-powered instrumental. Reconfirming his status as one of the most powerful individuals in the game, Kanye also ups his lyrical ante by pulling a clever LeBron James reference — "Went from most hated to the champion god flow / I guess that's a feeling only me and LeBron know."
The Morning – Raekwon, Pusha T, Common, 2 Chainz, CyHi Da Prynce, KiD CuDi & D'Banj
The Wu affiliation finds its sequel in "The Morning," as Raekwon the Chef steps into the lyrical booth, gravitating his clever wordplay to the hypnotic, bass-heavy beatwork. The seasoned veteran steals the show despite the prominent delivery of 2 Chainz, D'Banj, KiD CuDi, CyHi The Prince and Common.
Cold – Kanye West & DJ Khaled
Although its initial title ("Theraflu") has been replaced due to legal issues, the DJ Pharris-assisted song remains the angriest part of the album. With a now-famous lyrical reference to his girlfriend Kim Kardashian and a nod to New Jersey Nets co-owner Jay-Z indicating to cut her ex-boyfriend Kris Humphries, and much more, "Cold" offers plenty of rewind-worthy material. PETA would not approve.
Higher – The-Dream, Pusha T & Ma$e
Hit-Boy lends another compelling song which features the arguably most surprising on the album: Ma$e. Although he hasn't been visible on the hip-hop radar for years, it appears that the former Bad Boy affiliate has not lost any of his microphone touch.
Sin City – John Legend, Travi$ Scott, Teyana Taylor, CyHi Da Prynce & Malik Yusef
With "Sin City," the album takes a slight detour. Laced with some 808s & Heartbreak-esque elements, the song takes the featured artists contemplating about the dangers and vices in this world.
The One – Kanye West, Big Sean, 2 Chainz & Marsha Ambrosius
"The One" is the obligatory ode to the fabulous lifestyle of the rich and famous. The song cleverly incorporates a sample of Dave & Ansel Collins' "Double Barrel," while celebratory rhymes are exchanged between Kanye West, Big Sean, 2 Chainz and Marsha Ambrosius.
Creepers – KiD CuDi
KiD CuDi takes care of the album's only solo cut. Cudder does what Cudder does best – serving confessional, self-reflecting lyrics over a jittery hand-clap beat. The Cleveland native offers one of his most solid performances lately and sends out a track that will more than just fulfill the high demands of diehard CuDi fans.
Bliss – John Legend & Teyana Taylor
"Bliss" is an exhibition of "crew love" at its finest. In a rather unlikely pairing of John Legend and Teyana Taylor, both singers complement each others' vocals over the shimmering instrumental, marking this jam as one of the LP's smoother moments.
Don't Like (Remix) – Kanye West, Chief Keef, Pusha T, Big Sean & Jadakiss
In contrast to the smooth texture of "Bliss," the album concludes with the G.O.O.D. Music crew remix of Chief Keef's "Don't Like (Remix)." Quite an interesting choice for the closing song, but it offers a healthy dose of the larger-than-life braggadocio that has been present throughout the entire album.
Is Cruel Summer the group album as it was initially announced? Or is it just Kanye's next solo album, disguised as a posse project? Not at all. Cruel Summer clearly signifies a departure from both My Beautiful Dark Twisted Fantasy and Watch the Throne. The former dealt with deep emotion, tales of loneliness and self scrutiny while the latter was a demonstration of Jay and Kanye's elite status. Cruel Summer was created to present the talents and power of G.O.O.D. Music in order to manifest its growth as a movement and brand. Despite Kanye's ubiquitousness throughout the entire project, the album accomplishes its mission. Everyone who has participated in this LP receives enough time to shine and opportunities to increase the awareness for their upcoming releases. As can be assumed through "New God Flow," Kanye West is to G.O.O.D. Music what LeBron James was to the Cleveland Cavaliers. With Cruel Summer, he intends to catapult his team to those heights that LeBron took with the Heat. Ever since its initial announcement, it was clear that one of the album's key elements will be the chemistry and interaction between Kanye and the other participating artists. Fortunately, the invited guests seem to easily adapt to his high stylistic demands forming G.O.O.D. Music into one of the top collectives in hip-hop nowadays. Yeezy does it.