Traverse Tokyo: Interview with Tetsu Nishiyama
One of streetwear culture's biggest names and the designer and businessman behind Japanese label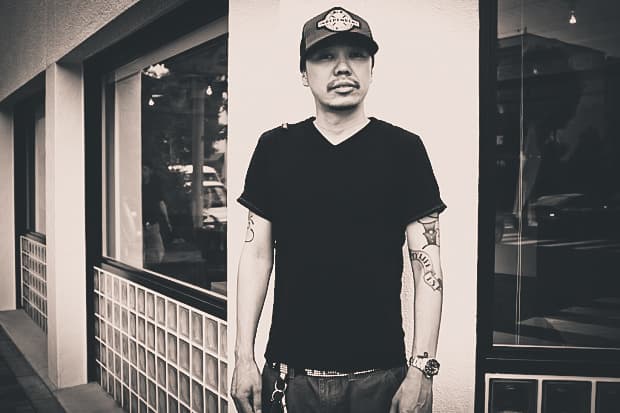 One of streetwear culture's biggest names and the designer and businessman behind Japanese label WTAPS and Tokyo's BlackFlag, Tetsu Nishiyama recently sat down for an interview with Traverse Tokyo. Touching on his most recent project, a new "Media Guerrilla" concept for FORTY PERCENT AGAINST RIGHTS, Nishiyama expressed the effectiveness of the graphic tee and silk screen print as a vehicle for communication and expression.
FORTY PERCENTS AGAINST RIGHTS ® Media guerrilla (FPARMG from here on) creates items with a more literary content different from WTAPS ®. Maybe the aspect of a personal activity is stronger than a director of clothing. The concept is "Media guerrilla", and like these words, the activity is below the surface and is to release ironic messages using media. For example, t-shirts are a form of media, and messages are written on items like this which anyone can get a hold of easily. In the case of this print "TEASIE & MISCHIEVOUS.", the message is wanting to do mischief towards this world. For "Go all out.", the meaning is "do it if you can!" and the graphic with "ill" on the TV has a cynically released message of how it is sick to swallow whole the information released from television. So you can say that it is an "activity using words" different from WTAPS ®.
The interview can be read in its entirety here.