V Magazine: Azealia Banks - one in a million
Harlem-born Azealia Banks is the latest to grace the spread of V Magazine for their March 2012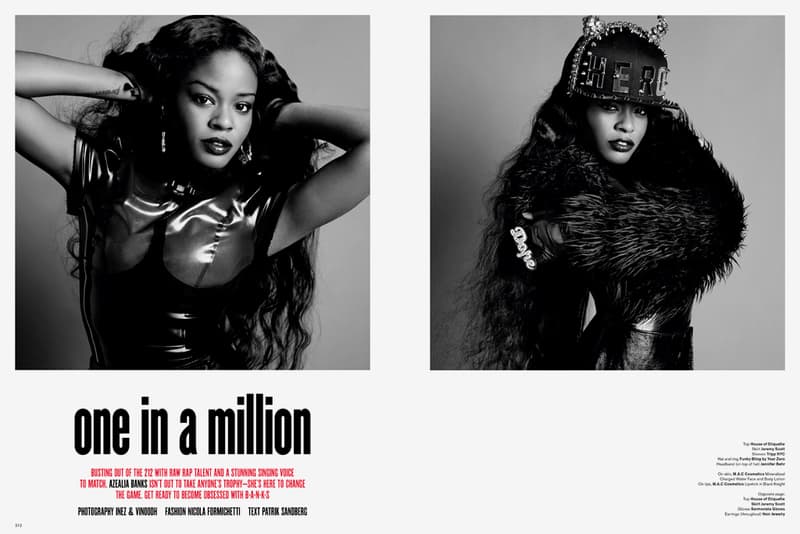 1 of 2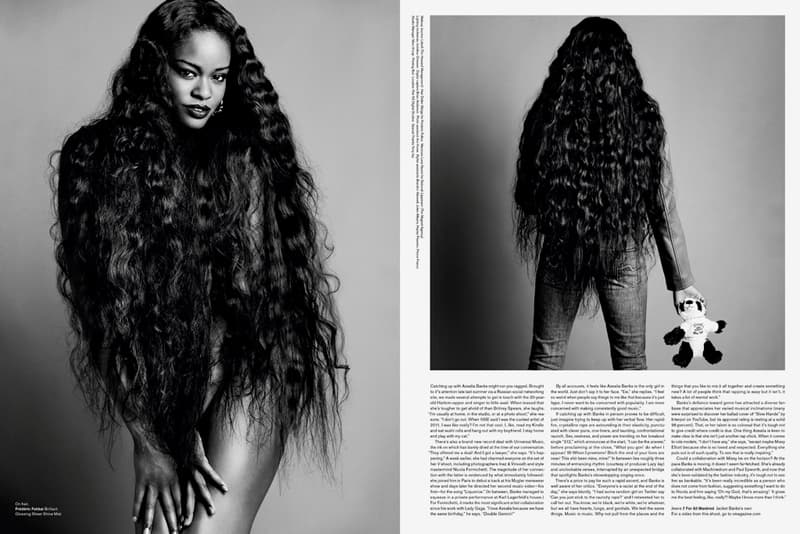 2 of 2
Harlem-born Azealia Banks is the latest to grace the spread of V Magazine for their March 2012 issue. Banks' recent rise to popularity has seen the music artist epitomized on an increasing number of publications and websites. For the shoot, V Magazine enlisted the vision of famed fashion designer Nicola Formichetti to do the styling. From the piece titled "one in a million," we're given a special glimpse into the interview with Banks. The magazine will hit newsstands everywhere beginning March 1.
About being harder to get hold of than Britney Spears: "I dont go out. When NME said I was the coolest artist of 2011, I was like Really? I am not that cool. I, like, read my Kindle and east sushi rolls and hang out with my boyfriend. I stay home and play with my cat."

About her Universal Record deal: "They offered me a deal! And I got a lawyer. It's happening!"

About being the only girl in the world: "Ew, I feel so weird when people say that things to me like that because it's just hype. I never want to be concerned with popularity. I am more concerned with making consistently good music."

About her critics: "Everyone is racist at the end of the day. I had some random girl on twitter say 'Can you just stick to the raunchy raps?' and I retweeted to her to call her out. You know we are black, we're white, we're whatever, but we all have hearts, lungs, and genitals. We feel the same things. Music is music. Why not pull from the places and the things that you like to mix it all together and create something new? A lot of people think rapping is easy but it isnt, it takes a lot of mental work."

About her role models: "I dont have any, except maybe Missy Elliot, because she is so loved and respected. Everything she puts out is of such quality. To see that is really inspiring."

About her relationship with Nicola Formichetti of Mugler and fashion: "it's been really incredible as a person who does not come from fashion suggesting something I want to do to Nicola and him saying 'Oh my God, thats amazing!' It gives me the best feeling, like, really?! Maybe I know more than I think.