Matters of Taste: Rugby Ralph Lauren – A Eulogy
Today, a friend of mine was issued a death warrant. It may seem absurd to attach such melodrama to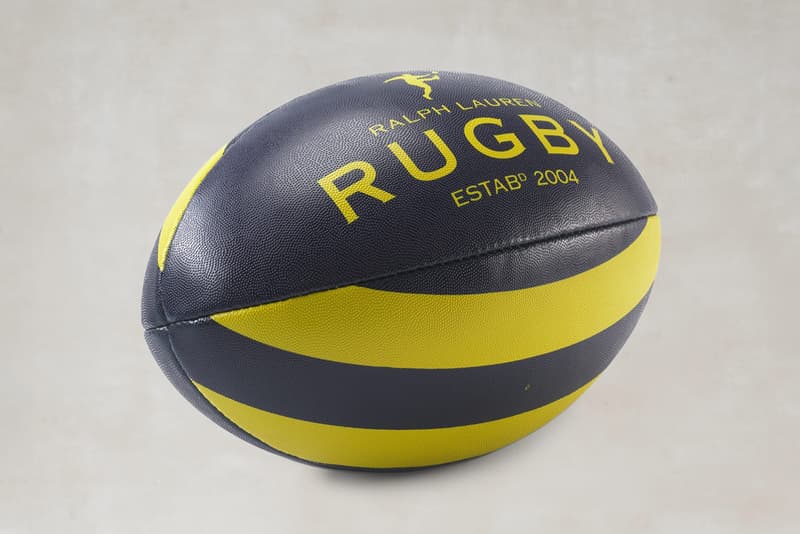 Today, a friend of mine was issued a death warrant. It may seem absurd to attach such melodrama to a clothing brand, let alone one owned and incepted entirely by one of the largest apparel companies in the world, yet I can't help the way I feel. For those who don't know, buried in the annals of a Q2 report in WWD was the sad news that Ralph Lauren will be shuttering its moderately priced collegiate-inspired Rugby label. Eclipsing the arrival of Rugby's impending doom were particularly ebullient earnings: Ralph Lauren Corp. reported a net income of $214 million with net revenues of $1.9 billion, both higher than the projected numbers.
Adding to the frustration is the brand's reasoning for nixing Rugby – that they'd like to "focus resources on higher growth [and] more scalable global opportunities with the core Ralph Lauren brand." Wait, what? This could mean a number of things. First of all, it's very likely that the brand wasn't making enough money. Stores closed in Palo Alto, the West Village and more since expanding across the nation from a single concept that popped up in 2004 on Newbury Street, Boston. Rugby also opened, however, in London, Tokyo, Manhattan and East Hampton, to name a few of the 14 current locations. Ralph is a shrewd businessman and understands that an aspirational image as powerful as Rugby's can often overshadow manners of cash flow. It's for that reason that I ascertain the brand has been declared shuttered not only because it wasn't making enough money, but also due to a disconnect with Ralph Lauren's corporate plan for the label. With so many horses in the Polo stable, Ralph is ready to consolidate.
Rugby has never been an authentic brand. From the start it was conceived to entrap a collegiate clientele more interested in motif-emblazoned braces and chunky shawl collared cardigans than scrapping in the scrum. In fact, multiple prep schools in England have outwardly expressed dismay at the label's brash attempts to copy age-old crests and slap them onto blazers for the masses. Yet despite its old-money Vineyard Vines target demographic, something happened to Rugby: It somehow became cool. Downtown kids like myself started to outgrow their streetwear inclinations yet still yearned for touches of "Fuck You" ostentation. Gone were our Billionaire Boys Club diamond and dollar sign hoodies. In their place came Easter egg cashmere sweaters, brightly striped football scarves and varsity jackets covered in the aforementioned imaginary school crests. Rugby played an important part in helping my generation "grow up" without losing the juvenile mischief present in much of its collections. It's also undeniable that the brand forced competitors like J. Crew and Brooks Brothers to step up diversity in designs. No longer were a skinny and an average model of dress shirt enough. All of the sudden, 19 year olds were clamoring for spread collars and notch lapels. Rugby didn't just indoctrinate its fans into a world of vintage Americana, but it also educated them. For competitors, this was dangerous. As a result, menswear offerings in particular got better and more affordable across the board.
Indeed, Rugby must not fit into Ralph Lauren's desired niche anymore. Perhaps the powerhouse is banking it all on the lower-end, grungy Denim and Supply line hocked by EDM superstar Avicii. Perhaps "the Company" has grown tired of the trickle-down effect Rugby has had on younger clientele – providing Purple Label swagger in the form of pinstriped suits and French cuffed shirts to a group who may never have outgrown its inclination towards the well-designed and supremely affordable Rugby brand. I'm not in a place to answer the question of "Why?" I can only lament and tell my side of the story.
Rugby was always about lifestyle, somehow authenticating itself more than any other brand in its price-point. While labels like Abercrombie labored under the direction of a crazed youth-obsessed leader, Rugby managed to entice the hip, interesting and supremely stylish set without even trying. Despite the highly manicured stores and borderline ridiculous lookbooks, Rugby actually embraced youth culture with laudable nonchalance. The brand's blog not only pitted local store's outfits against one another but also featured recommended music and restaurants that came from the boutique's employees themselves. And what employees they were. I had the good fortune of working at RRL in Washington, DC while in college (that store is also now shuttered) and spent a solid amount of time cavorting next door with friends who worked at Rugby and the highly underrated Rugby Café. Between DC and my native Manhattan, I discovered a set of ambitious, artistic young people who actually embodied the brand they were hired to serve as mannequins for. You could walk into a store, play some foosball or play around with a navy and yellow Rugby ball, grab a drink next door and maybe leave with an oxford shirt.  But that sale wasn't the logic behind stepping into the boutique. Fans of Rugby went to the retail locations for an experience. In my case, I even ended up with some new friends, good conversation and a back catalogue of preppy wares that is sure to last me a lifetime.
A few hours ago, Rugby's Facebook page posted the message:
 "Ralph Lauren Corporation has made the strategic decision to close Rugby stores and the ecommerce site. The stores and site will remain open and operational until the close of business on February 2nd. There is plenty of time to get stocked up on your favorite pieces until then."
I wish they had written something more emotional, more honest and more in-touch with the accidental fan who has found himself purchasing their wares consistently for the last eight years. I wish they had appealed to the family, the lifestyle that Rugby has come to represent to me. Nonetheless, the brand's demise has been as corporate as its conception. In the wake of shuttering its doors, I will surely miss Rugby. But then again, I will still inevitably feel like a goofy badass in my skull-and-crossbones sweaters and obnoxiously striped collegiate blazers. And no one can take that away from me.
Douglas Brundage is a contributor to HYPEBEAST Magazine and a marketing strategist living and working in NYC.