Kitsune Shares Some Words About Its Latest Compilation
Kitsuné co-founders Gildas Loaëc and Masaya Kuroki conceived of their unique blend of fashion and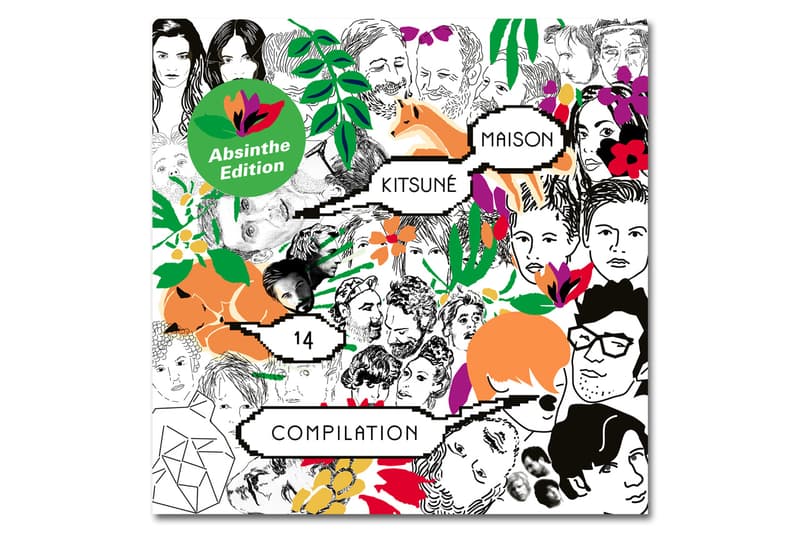 Kitsuné co-founders Gildas Loaëc and Masaya Kuroki conceived of their unique blend of fashion and music on a trip to Japan, where the combination of both arts is common. Despite its prominence in the fashion world, the multifaceted brand also boasts an impressive musical pedigree — Loaëc previously worked with Daft Punk and the Kitsune record label now hosts an impressive array of emerging artists. Perhaps best known for its substantial output of music compilations, the French label released Kitsuné Maison 14 – Absinthe Edition on October 15th - an all-new compilation album commemorating its 10th anniversary in conjunction with Pernod Absinthe. We recently sat down with the two founders for a quick chat about the Absinthe Edition record, emerging artists and their plans for the near future.
You can also pick up the compilation through our online store here.
How are things going? What have you been up to lately?
Things are going fantastic. Life in Paris is a blast – good food, nice drinks and etc. Lots of cool parties since it was fashion week.
What can you tell us about this latest compilation?
Kitsuné Maison 14 is our 10th anniversary issue compilation… You will find lots of songs, lots of melodies… And some cool dance tunes!
What sort of music acts have you been feeling lately?
With Two Door Cinema Club and Citizens, our main bands on Kitsuné label – we explore with success the indie side of the music I would say. Two Door Cinema Club were doing a million album sales of their first album worldwide – now I am into willing to go hip-hop and more American.
If any readers get suggestions of new hip-hop American artists, I'm happy to listen, so please send over!
It's Kitsune's 10th anniversary, congratulations! What else do you guys have planned?
We got some special products in the making and also lots of big parties in Paris, London, New York, Los Angeles, San Francisco…
We are also into opening two stores in Tokyo – finally! In January 2013 – that's a bit crazy for us.
Whether it's fashion, music or booze, you guys seem to be really active on each front. What else can we expect you to tackle in the future?
Tech? We would love to collaborate with any good technology companies… a phone? And do well with our Tokyo store opening (crosses finger). Next Hong Kong? Haha.