WWD: The Adventures of André Saraiva
People toss around the term "renaissance man" a lot these days, but if anyone could wear the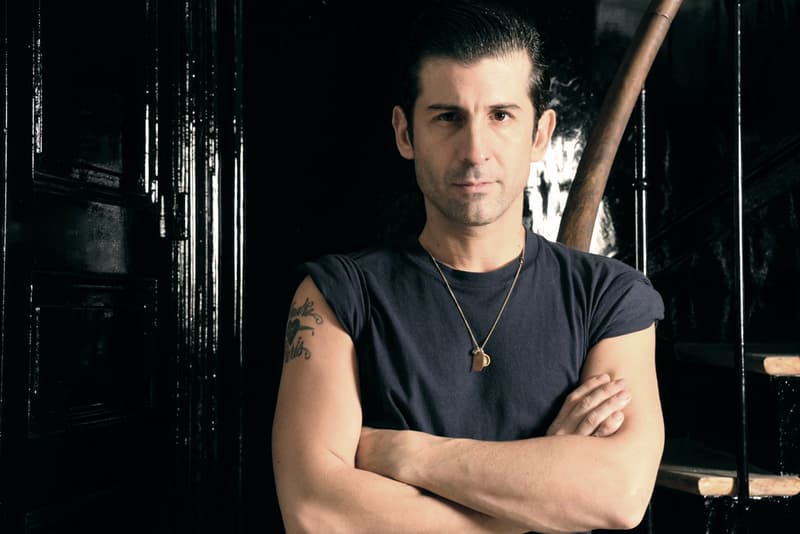 People toss around the term "renaissance man" a lot these days, but if anyone could wear the moniker proudly it would be André Saraiva. Last year alone saw him direct a short film for Giorgio Armani, design a luggage line for Globe-Trotter, and found him stepping in as creative director for the French men's fashion magazine L'Officiel Hommes. This year he's set his sights on the publishing world with a new book for Rizzoli. Recently, Saraiva sat down to talk with WWD about a bevy of topics. Read some of the choice excerpts from him below and head to Women's Wear Daily to read it in its entirety.
What's the most cherished item in your wardrobe?
A vintage American pilot jacket that I found at the Rose Bowl Flea Market in Los Angeles, like, 15 years ago. My friend Gildas Loaec from [music and clothing label] Kitsuné just released the same jacket, only with different cotton linings. We also designed a line of boxer shorts in matching fabrics.
Which is your favorite underwear label?
I don't wear underwear. I'm French—I like to smoke cigarettes and get naked.
Some people liken you to Fonzie of Happy Days. Is he a style hero of yours?
Yeah, I used to wear a Fonzie T-shirt just to make fun of myself and my greasy hair. I like the Fifties. I like Marlon Brando in The Wild One.
Tell us about your latest fashion projects.
Well, there's the luggage line for Globe- Trotter [due in stores this spring]. It's handmade, very old-school. I travel a lot, so I know a lot about good suitcases. I'm also going to design some limited edition sneakers with Nike that will only be available in my nightclubs. A long time ago, they did a pair of shoes for Studio 54, so it's kind of a nod to that.
And your book?
It's going to be like an atlas: all the continents of the different things I've done since I began doing my graffiti at age 13. The idea is for it to be ready for next Christmas. It will be published by Rizzoli.
Are you still active in the art world?
I'm preparing an art show for June, for a fun new gallery called The Hole, on Bowery in New York….It will be my first solo show in America. There will be some of my old works but mainly a lot of new sculptures….I've made these buildings that are like little fantasy clubs, each with its own lighting and sound, that you can't really get into because they're too small—clubs for ants. There will also be a series of my Mickey Mouse sculpture with the big penis. I don't know if that will go down well in America—the big Mickey. It's going to be fun.